Taronga Australian Steak Restaurant Odaiba Tokyo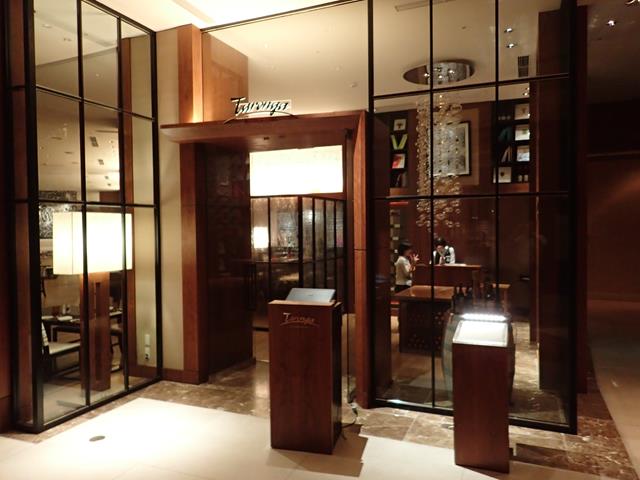 Taronga Restaurant, located within the Hilton Hotel in Odaiba Tokyo, most Australians will first think of Taronga Zoo in Sydney when they hear the name of this steak restaurant. Funny name for a steak restaurant? Named after a zoo? Actually 'Taronga' is an Australian Aboriginal word meaning 'a pleasant vantage near water'. Although the Hilton Hotel does have excellent views over Tokyo Bay, Taronga Restaurant does not.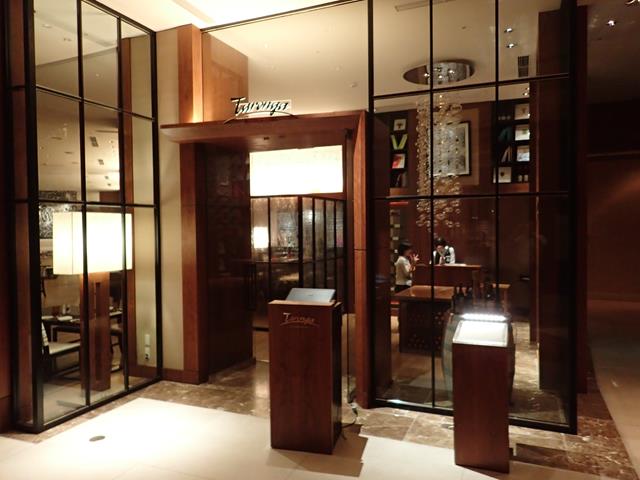 Taronga Restaurant is an Australian style steak house serving a great range of imported Australia beef steaks as well as other Australian meat include lamb and also a great selection of seafood. Located on the ground level of the hotel unfortunately the great view of Tokyo Bay is blocked by the small chapel in front of the hotel.
No view but great food! I dined in Taronga for dinner. I had been in Tokyo for 2 weeks so after eating loads of Japanese food I was ready for a nice big juicy steak and I was not disappointed.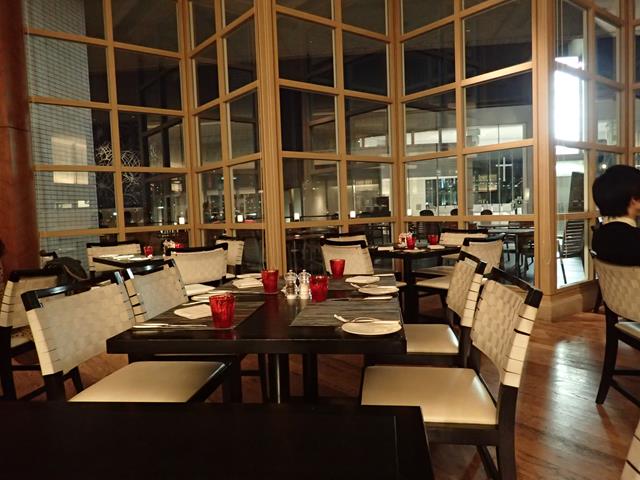 Taronga has a large indoor dining area with an open kitchen so you can watch all the action with the chefs cooking the steaks on a large smoking grill right at the front. There is a large courtyard outside which is great during spring and summer for outdoor dining. There is a bit of a view between the hotel building and the chapel across Tokyo Bay to the Tokyo skyline.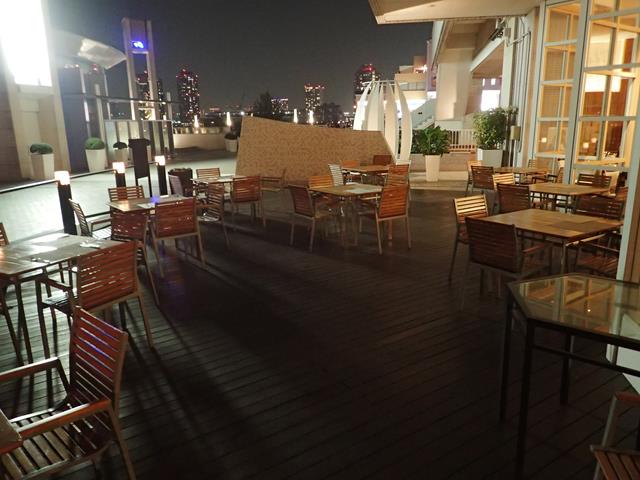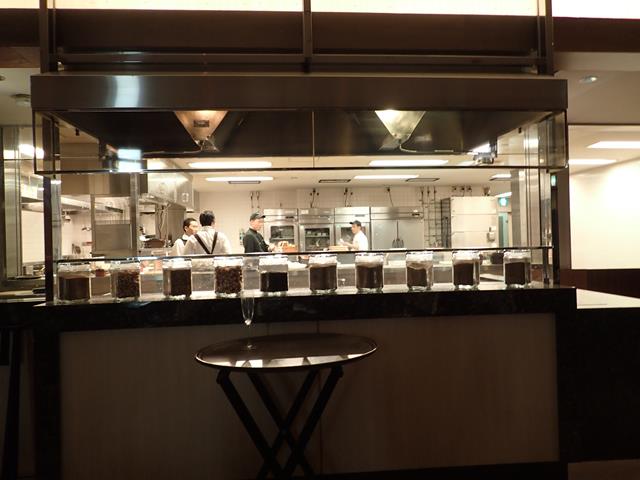 I didn't have a entrée / starter as I just wanted steak!  I ordered the Australian aged beef sirloin (250 grams) and asked it to be cooked medium. The price of this steak was 6,000 Yen (around US$48 or A$69). The steak came out and it did look a bit pale and had a huge seam of fat (probably around 50 grams of the 250 gram steak). Although it looked a bit pale the steak was cooked perfectly and tasted awesome. A nice beef injection was just what I wanted. The cheapest steak on the menu is a 150 gram Australian tenderloin at 5,000 Yen. The most expensive steak is the Aged US beef 500 gram T-bone steak at 13,000 Yen. For 10,000 Yen they have a beef sampler which has a 80g Japanese Wagyu tenderloin, 80g Australian tenderloin and a 80g Australian sirloin.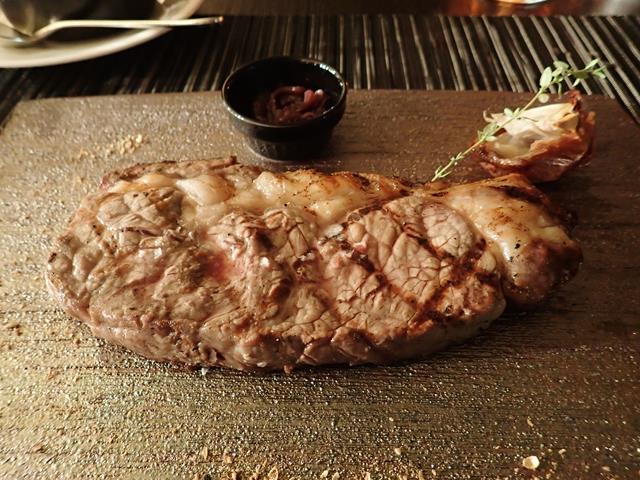 I ordered a dessert which was listed as a Red Fruit Tiramasu. It was not was I was expecting and not like any Tiramasu I had every had before. It was tasty and came with big fluffy cotton candy on top which brought back memories of my childhood. Interesting.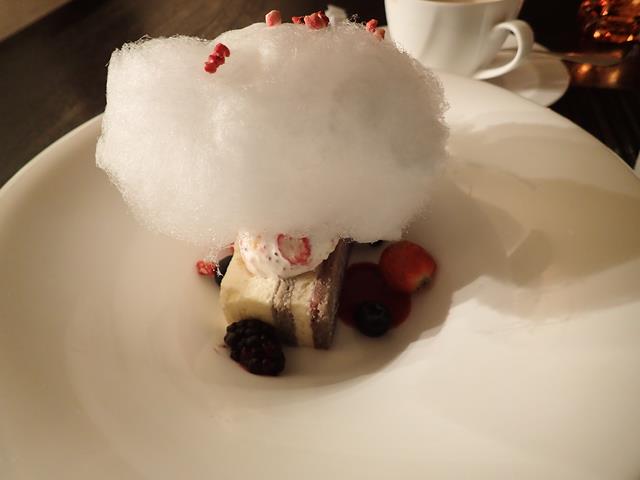 Service was a bit hit and miss. Staff were friendly and spoke good English though normally you would get bread delivered to your table either when you sit down or after you have ordered. I was half way through eating my steak when they delivered bread to my table. I ordered dessert and a coffee and a glass of dessert liquor. The dessert and coffee arrived first and I had almost finished eating the dessert when the dessert liqueur arrived. The dessert liqueur was a Jack Daniel's Tennessee Honey which was a bit sweet but tasted more like rocket fuel than a dessert liquor!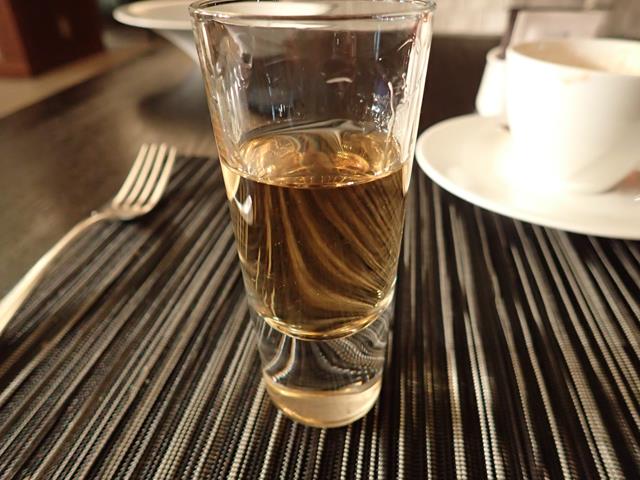 They have a very good wine menu at Taronga Restaurant and the prices are really not that expensive. The cheapest bottle of wine is 6,500 Yen and the most expensive is 14,000 Yen. Each wine available you can order by the glass. Wines come from Australia, New Zealand and USA.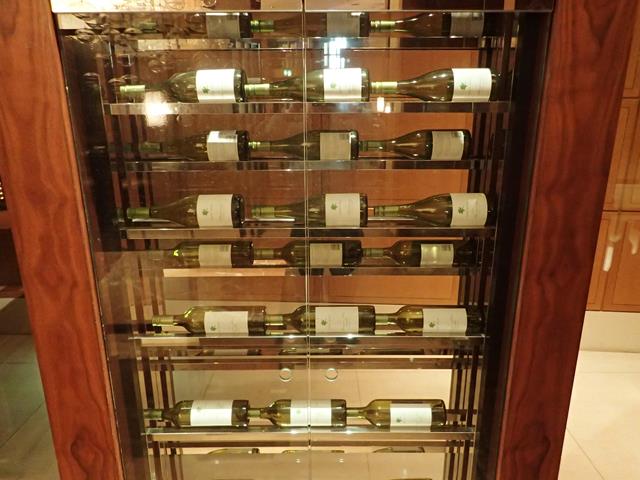 The Hilton Hotel is located right next to the Daiba monorail station. You can get on the monorail from Shimbashi or Shiodome Stations in Tokyo and it will take around 20 minutes to get across to Odaiba.
Taronga Restaurant is open 7 days a week from 11.30am – 9.30pm.
Taronga Restaurant
Hilton Hotel
1-9-1 Daiba Minato-ku
Tokyo Japan
Ph: +81 3 5500 5500
Website: http://www3.hilton.com/en/hotels/japan/hilton-tokyo-odaiba-TYOTOHI/dining/index.html