Where to eat Christmas lunch or dinner in Singapore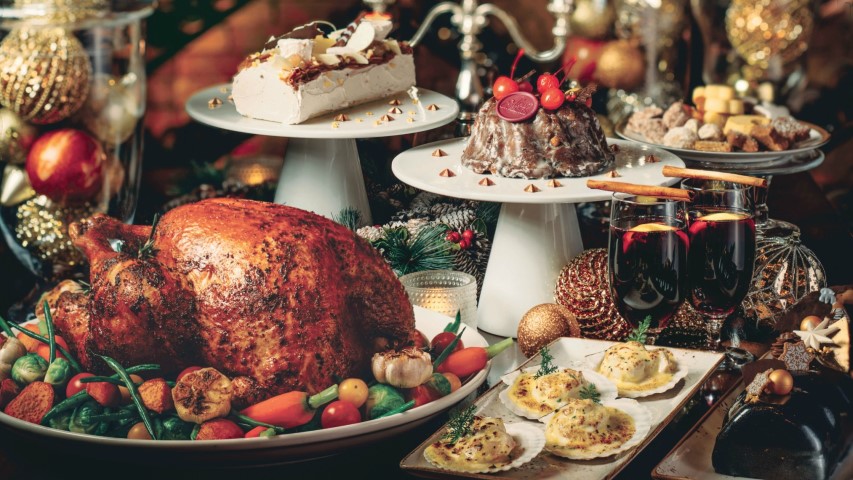 If you will spending time in Singapore over Christmas time and you still want to enjoy a traditional Christmas lunch or dinner then there are a few places you can enjoy a Xmas feast.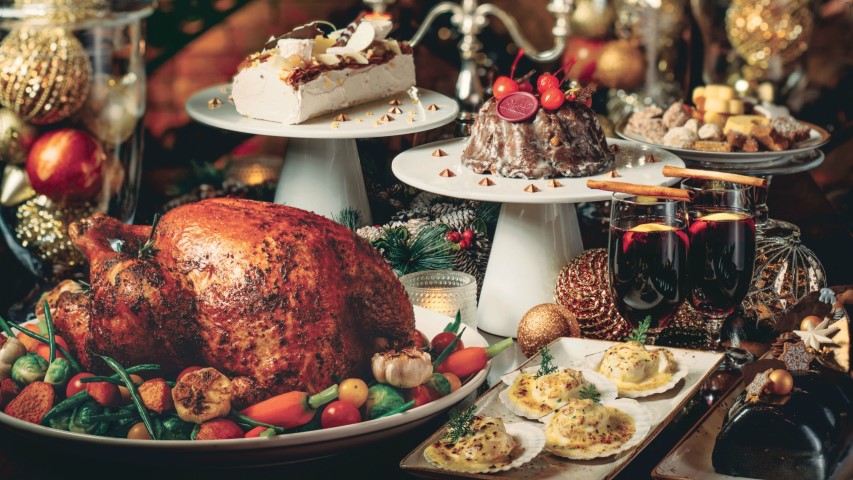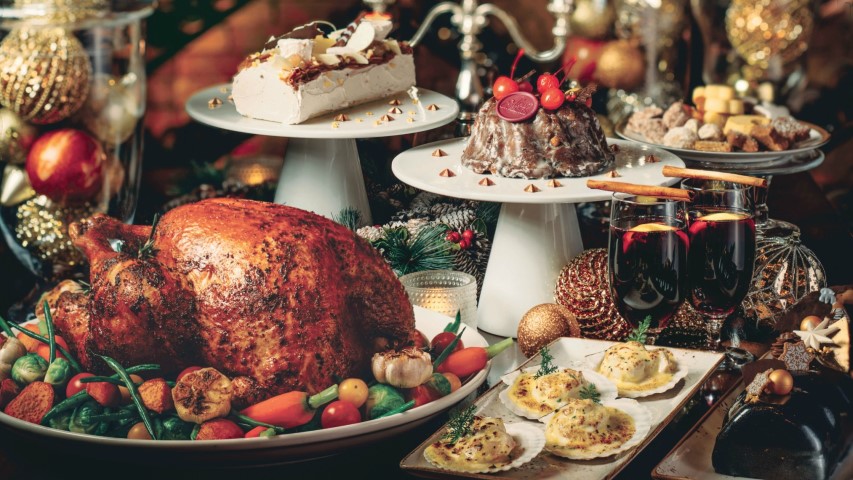 Check out these places which put on a huge Christmas feast in Singapore:
Straits Kitchen at the Grand Hyatt Hotel is putting on a huge buffet feast for Christmas Eve dinner, Christmas Day lunch and dinner. The buffet will include slow roasted turkey, traditional roasted potatoes, sautéed Brussel sprouts as well as some local favourites and a spread of 25 desserts.
Shangri-la Hotel Singapore is celebrating an enchanted Christmas. Some of the highlights of the food include Roasted Turkey, Slow Roasted Prime Rib, Lobster Coconut Curry, Christmas Macaroon Tower.
Novotel Singapore on Stevens has a festival feast and a special Christmas Eve dinner and Christmas Day Brunch from 12pm – 3pm.
Singapore Marriott Tang Plaza Hotel have Christmas Buffet for lunch and dinner on both Christmas Eve and Christmas Day. Highlights of the food include Roast Pork Saddle Stuffed with Pancetta, Prunes & Mixed Herbs; Roast Turkey with Chestnut Bread Stuffing; Slow-Roasted Australian Beef; Spiced Pork Neck with Prunes & Apricots; Braised Lamb Neck with Labneh & Za'atar; Freshly Shucked Oyster; Crayfish; Gingerbread Spiced Cured Salmon; Cotechino with Braised Lentils; Charcuterie & Cheese; Sushi & Sashimi; Festive Desserts, and many more.
Do you know any where else that serves up a traditional Christmas lunch or dinner in Singapore? Post a comment below so others can read, We'll add it to the list above as well.