Where to have Xmas lunch or Xmas dinner in Bangkok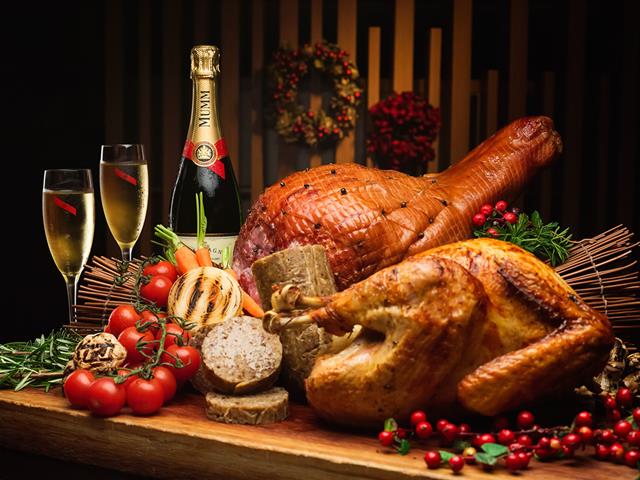 If you will be in Bangkok on Christmas day and still want to enjoy a traditional Xmas lunch or Xmas dinner with all the trimmings then there are a few good places to go. This year Christmas in on Sunday, 25th December 2016.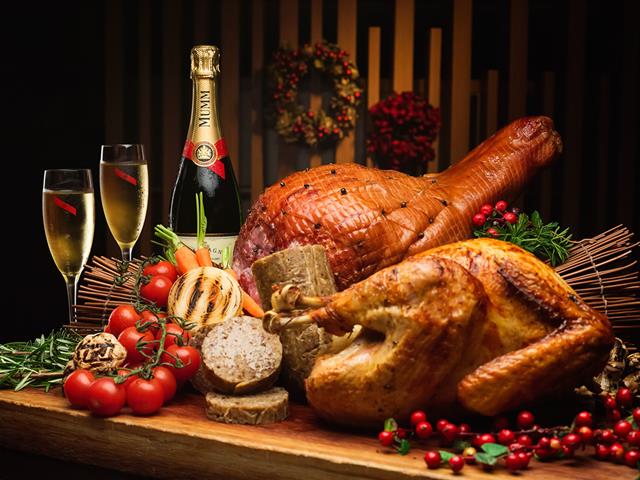 Check out these places where you can have Xmas lunch or Xmas dinner in Bangkok:
The Gardens – Bangkok's Dining Escape Restaurant each year put on a huge Christmas feast. Christmas dinner on Christmas Day 25th December. The Gardens is located between Sukhumvit Soi 59 and Soi 61.
The Kiwi Sports Bar will be putting on a Christmas Carvery with loads of Roast Pork, Roast Ham and Roast Turkey. Bookings are essential for Xmas lunch or dinner at the Kiwi Sports Bar. The Kiwi Sports Bar is located at Sukumvit Soi 8 Bangkok.
Sheraton Grande Sukhumvit Hotel puts on a huge Christmas Gourmet Feast. On Christmas Eve enjoy live Jazz music and awesome food. They have a Christmas Eve Grand Feast in Rossini's and The Living Room. Bookings essential.
The Siam Hotel right next to Chao Praya River are putting on a Christmas Eve dinner as well as Christmas lunch on Christmas Day. Bookings are recommended.
Christmas Eve Dinner Cruise – why not enjoy a delightful river cruise down the Chao Phraya River and have a Christmas Eve dinner. Each Year Loy Nava Cruises put on Christmas Eve dinner cruises. Boats depart 6pm or 8pm. They will also provide complimentary pick up and drop off from your hotel in Bangkok.
Royal Orchid Sheraton Hotel will be having their annual Christmas Eve International dinner buffet on Saturday 24th December 2016. The Royal Orchid Sheraton Hotel is located at 2 Charoen Krung Road Soi 30 (Captain Bush Lane) Siphya Bangrak Bangkok
We will update this page with more places to have Xmas Lunch or Xmas Dinner in Bangkok as soon as we have confirmation they are doing traditional Christmas meals.
Do you know anywhere else you can enjoy a traditional Xmas Lunch or Xmas dinner in Bangkok? Contact Us with the link in the top menu or leave a comment below and we'll add to this page.
Check out the most popular articles about Bangkok on this site:
[do_widget id=wpp-4]