20 reasons to visit Bali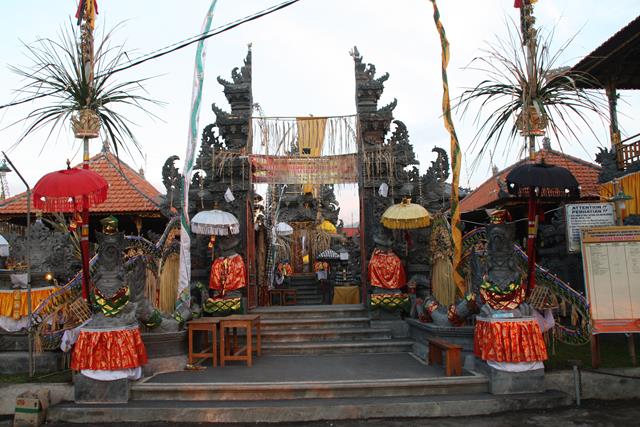 If you haven't been to Bali, I say you should go! I have been to Bali more than 10 times over the last 12 years and will probably keep going back. I live in Australia so it is one of the closest overseas destinations. Even if I did live further away I think I would definitely be making regular trips to this tropical, exotic paradise.
Here are my 20 reasons to visit Bali:
1. It is exotic! Bali is definitely an exotic location. It is very different from the Western world with a very strong Balinese culture. Bali is part of Indonesia. I have travelled to many of the islands of Indonesia and each is very Indonesian, with very much their own culture and traditions. Bali is no exception. The people of Bali do speak Indonesian though they also speak their own Balinese language (very different from Indonesian). Also the majority of Indonesia people are Muslims (following the Islam Religion – infact 95% of Indonesian's are Muslim) though in Bali the majority of people are Hindu. With the Hindu religion, the culture of Bali is very different from other parts of Indonesia. With some amazing Hindu shrines and temples spotted around the island of Bali and some very interesting local dance and musical performances which the Balinese are proud to perform for the many tourists that visit.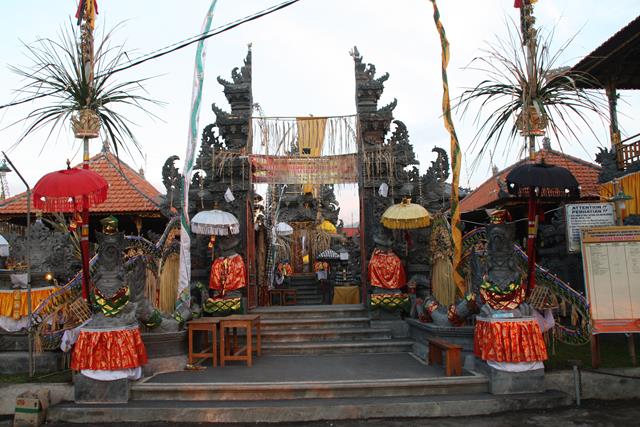 2. It is cheap – when it comes to holiday destinations, Bali is one of the cheapest around South East Asia. Accommodation, food and drink as well as tours and activities are much cheaper than other holiday destinations in the region. You still have your very expensive high end beach resorts though even the 4 star hotels in Bali have a 5 star feel to them and can cost less than $100 per night. You can eat very cheap, infact for as low as $2 for a nice Balinese meal you can live cheap.
3. The scuba diving is world class – I have scuba dived all around Asia and the scuba diving throughout Indonesia I think is some of the best in the world. One of my favourite dive experiences was diving with the huge Manta Rays off the coast of Nusa Penida which is only 45 minutes by boat from the east coast of Bali. Other great scuba diving in Bali include the shipwreck at Tulamben, the very north east coast of Bali around Amed and the crystal clear waters around PandangBai. I even had a few very interesting dives off the coast of Nusa Dua / Tanjung Benoa with loads of interesting sea creatures to observe. The scuba diving is also cheap at around US$45 per dive.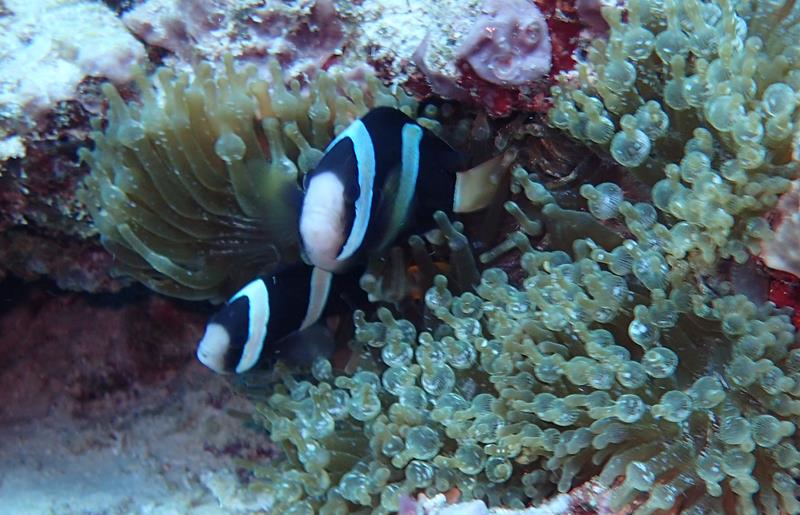 4. The surfing – now I am not a surfer though I have surfed a few times in Bali (mainly at Kuta beach as I am a light weight when it comes to surfing). You just have to watch the check-in counter for any airline flying to Bali and see the hard core surfers queue up with their oversized surf board bags stacked with multiple surf boards. I know Aussie's who spend 6 months of the year in Bali just surfing, the other 6 months of the year earning money so they can spend 6 months in Bali, just surfing! The best surfing location in Bali is the very south coast off the cliffed areas of Uluwatu.
5. The food – as well as being cheap (see point 2) the local Balinese / Indonesian food is very tasty and if you like it spicy then you will love the food in Bali. There are a few Indonesian dishes which you will find everywhere throughout Indonesia. A good Nasi Goreng (fried rice) and Mee Goreng (fried noodles) are eaten as breakfast, lunch or dinner. On top of that there are a few very traditional Balinese food that you should try. As the people of Bali are Hindu, you will find many dishes with pork. Babi Gulang (Balinese Roast Pork) is a must try dish when visiting Bali as well as the Bebek Betutu (Balinese roast duck). You will see some restaurants in Bali that specialize in just these classic Balinese food dishes. Also being a tropical island there is some of the freshest seafood available!
6. The beaches – well the beaches are not as good as the beaches of Australia (yes I am Australian but Australia does have the best beaches in the world). Bali is known as a beach holiday destination so it is board shorts or bikinis, laying on the beach, being annoyed by the touts selling everything from cold drinks to massages. People say they don't like the Balinese touts as they are annoying, especially in the busy tourist beaches like Kuta and Legian. I like them! If you want a drink it will not be long before someone comes along offering to sell you a nice cold drink or fresh young coconut or a bloody cold Bintang Beer. Get out of the tourist areas and there are still some very quiet and secluded beaches in little picturesque bays. Sorry I am not going to tell you where my favourite spots are. I will keep those spots to myself.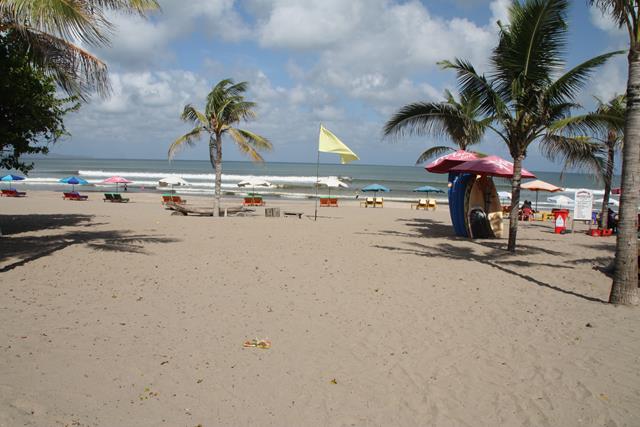 7. The sunsets – there are some amazing sunsets in Bali. You obviously need a vantage spot facing west to see the sunsets! When I am in a location in Bali to see the sunset I always get down to a rooftop bar or beach club late afternoon and sit back with some cold ones and enjoy the sunset. Here are what I believe to be the best places to watch the sunset in Bali – at Jimbaran Bay at one of the beach restaurants waiting for your grilled seafood to arrive at your table or at Ku De Ta beach club at Seminyak.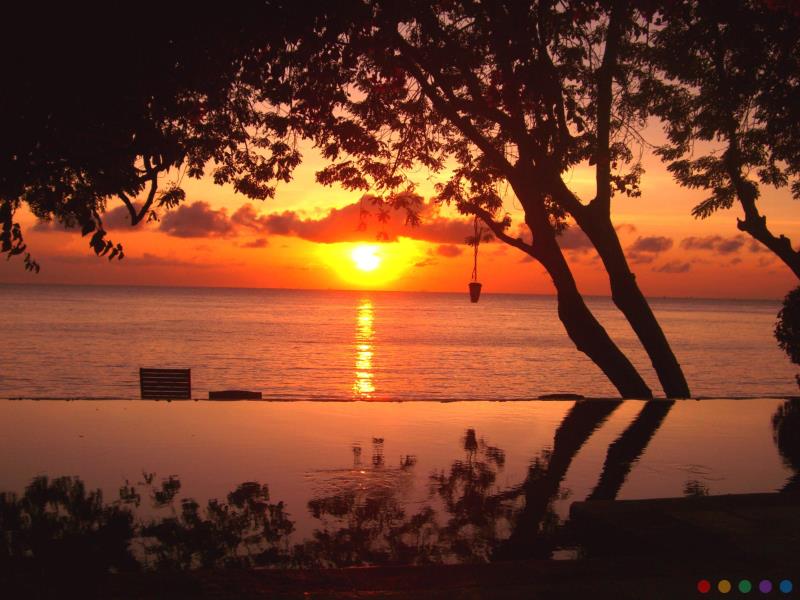 8. Volcanoes – I love volcanoes as they just look awesome and show the brut force of Mother Nature. Bali has 2 massive volcanoes which are easily accessible and fairly easy to climb (when they are not erupting!). Gunung Agung and Gunung Batur.
9. Adventure activities – if you don't want to laze around the resort swimming pool or lay on the beach then Bali has some action pack adventure sports to enjoy. White water rafting, climbing a volcano, scuba diving and snorkeling, sailing, kite surfing, horse riding, wind surfing, jet skiing, parasailing just to name a few adventure sports available in Bali.
10. The people – the people of Bali are truly friendly, with a great sense of humour. You can make some real friends in Bali.
11. The nightlife – there are some areas of Bali which are renowned for it's wild nightlife. Kuta is the main tourist beach with the wildest nightlife. With night clubs and bars that are opened all night. Other areas like Legian and Seminyak have bars with live music into the early hours of the morning. Even the quiet beach resort town of Sanur have a few bars that are open to 4am. Unlike Thailand the bars are generally free of bar girls (though some bars in Kuta, Legian and Seminyak have their fair share of bar girls!). There is always a party going on each night of the week in Bali.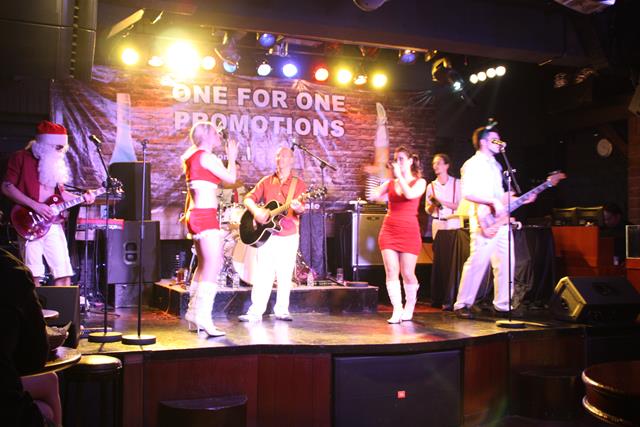 12. From Bali there are some other more exotic places to visit – there are direct flights from Bali to many of the other popular tourist destinations in Indonesia which are very much worth visiting. Direct flights from Bali to Yogyakarta to visit Borobudur (largest Buddhist shrine in the world) and there are fast boats that take your directly to the Gili Islands. There are also boat trips from Bali to take you to Komodo Island to see the Komodo dragons.
13. The beer – yes I am Australian (did I mentioned that already?) so I love my beer. The beer in Bali is cheap! (did I mention things are cheap in Bali???). The main beer is Bintang which is fairly good drop but too many bottles and I get a filthy hang over from it! The also have a beer called Bali Hai which I think is just Bintang in a different bottle. So my beer of choice in Bali is the Heineken! Locally brewed in Indonesia, it usually only costs around 5,000 Rupiah (that's about 50 cents) more expensive than a Bintang beer.
14. International food in Bali – yes I know I mentioned The Food in number 5 but that was specifically about the local Balinese and Indonesian food. You could go the entire holiday just getting through the various Indonesian dishes but if you want a change then there are some awesome international restaurants including a great selection of Japanese restaurants (many Japanese chefs have moved to Bali and setup authentic Japanese Restaurants), some great Indian restaurants. Some Brazilian, some great Italian (Jamie Oliver has opened another branch of his Jamie's Italian at Kuta Beach) as well as many other types of International cuisine. The food scene in Bali really has come of age with some top name chefs from Australia and Europe either moving to Bali or opening their own restaurants and training up the staff to cook high quality food. Some of these top named restaurants are not so cheap!
15. It is so easy to get to Bali – from Australia we are spoilt for choice. With a choice of Airlines that fly direct to Bali from the major cities of Australia – Jetstar, Virgin and Garuda have regular flights each day. TigerAir will fly direct from Melbourne, Adelaide and Perth coming in 2016.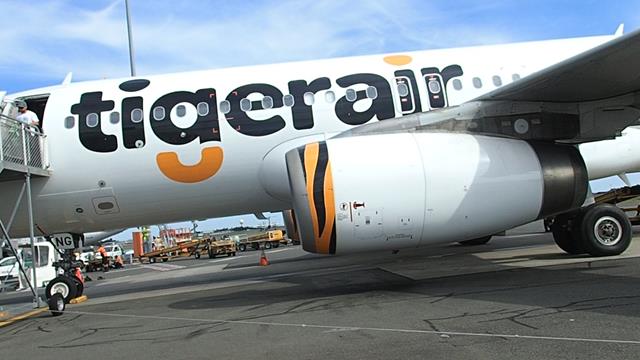 16. Quality luxury beach resorts – there are some amazing beach resorts in Bali where you could spend your entire holiday in. With locations right on the beach, just walk straight onto the sand, huge lagoon style swimming pools and a choice of restaurants and bars. Even if you don't want to venture out to experience the culture on the streets of Bali, these resorts bring the culture to you with nightly dance or music performances. 2 of my favourite resorts in Bali are the Conrad Bali Luxury Resort in Tanjung Benoa and the Grand Hyatt Resort in Nusa Dua.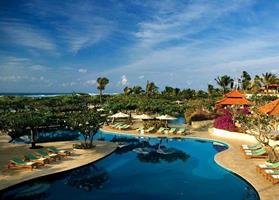 17. Cheap Bintang singlets – well if you don't want to be like the other Australians who buy the Bintang singlets then there are plenty of other cheap t-shirts, clothing and shopping. You do have to get used to bargaining for the price, the tip from me is the actual price is usually around 1/3 off the sellers starting price, sometimes even lower. For example a nice 100% cotton t-shirt the seller will ask for 300,000Rp or 400,000Rp depending if you have been to Bali before (they will probably ask you up front if you have been to Bali – they are gauging if you really know how much they should sell to you for). So from 300,000Rp then the price should be around 100,000Rp, though you can probably get it for 70,000Rp – 80,000rp depending how friendly you bargain and if you are buying more than 1.
18. Good quality tailor made clothing – it has been awhile since I wore a suit but I used to get my suits made in Bali. You can get a tailor made suit made within 24 hours and it will cost around $100. There are plenty of tailors around the tourist areas like Kuta, Legian, Seminyak and Sanur. There are also some great leather clothing stores if you would prefer a tailor made leather jacket.
19. Monkeys – I love monkeys and Bali has plenty of them. There are a few places you can visit to get up close to the small macque monkeys which thrive in Bali. The best place is the Monkey forest in Ubud, in the hills of Bali. Also you can get close to monkeys at Uluwatu temple though the monkeys there are a bit aggressive and used to snatching sunglasses off people's heads or stealing food out of peoples bags.
20. Bali Time – whether you call it Indonesian rubber time or island time, things move at their own pace in Bali. It will probably annoy most first time visitors to Bali but when a driver says they will pick you up at 7am then this could mean anytime after 7! Like 7.15, 7.20 or even 7.30! Well it is not always like this but don't expect them to be there right on 7am! The traffic in Bali is very bad so sometimes it is not their fault. Remember you are on holidays! Take it easy and relax! Very rarely will the driver not turn up. The people of Bali depend on the tourist dollars so if they say they will come and pick you up, if they don't then they are not going to get paid. They will be there in Bali time!
Check out the most popular articles about Bali on this site:
[do_widget id=wpp-8]