Best Bars in Shinjuku with great views over Tokyo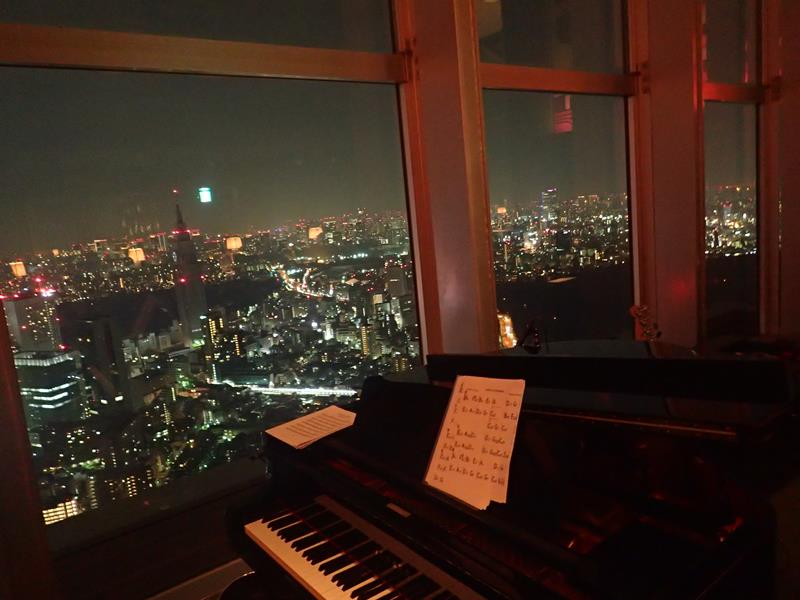 Where do you go for some great bars in Tokyo with amazing views over the Tokyo skyline? I think the best place to go is Nishi-Shinjuku (West Shinjuku) also referred to as Skyscraper City. Just west of Shinjuku train station, Nishi-Shinjuku is the main commercial area of Shinjuku, with loads of 5 star hotels and some of the best bars with views over Tokyo. Check out the best bars in Shinjuku Tokyo:
New York Grill Bar – Park Hyatt Hotel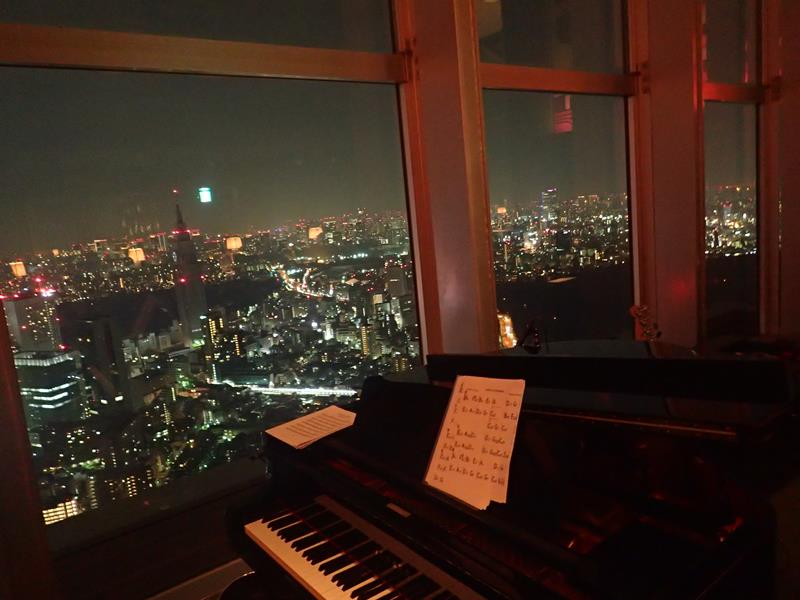 I would rate the New York Grill Bar, located within the Park Hyatt Hotel, as the best bar in Tokyo, a bar everyone should visit when in Tokyo. New York Grill Bar has become famous as it was the main set for the movie Lost in Translation, as the view over Tokyo is probably the best of any bar in Tokyo.
New York Grill bar is open every night of the week with live music. There is a cover charge for entrance of 2,200 JPY (around US$19) Monday to Saturday from 8pm (get in early!) and from 7pm on Sunday night.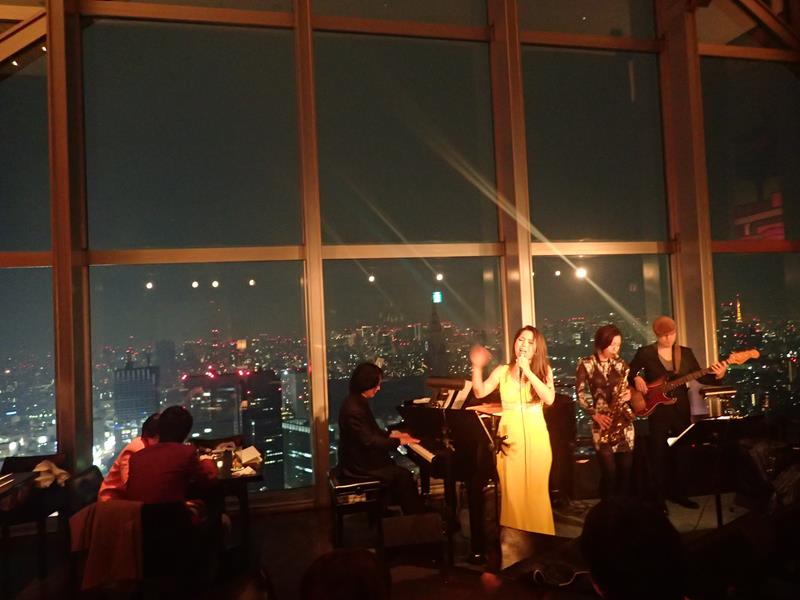 As well as a good range of drinks, if you are hungry they have a food menu and if you like a great burger then go for the New York Wagyu Burger. Only 3,800 Japanese Yen (around US$35) for a burger, but one of the best burgers you can eat in Tokyo with real Japanese Wagyu beef.
A room at the Park Hyatt Hotel will set you back around a minimum US$700, more during peak tourist times. You don't have to be staying at the Park Hyatt Hotel to visit the New York Grill Bar.
Sky Bar – Keio Plaza Hotel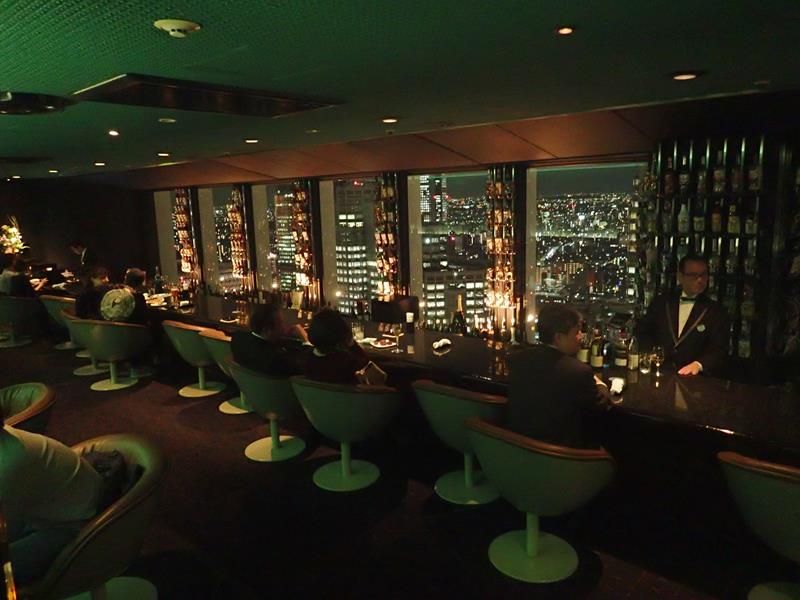 Sky Bar is a very classy cocktail bar at the top of the Keio Plaza Hotel in Nishi-Shinjuku Tokyo. Located on level 45, the bar is dark, with lush leather seats and a great view across to the Metropolitan Tokyo Government Building and out over Tokyo suburbia.
A beer at the Sky Lounge will set you back 1350 JPY (around US$11.30).
Sky Lounge – Keio Plaza Hotel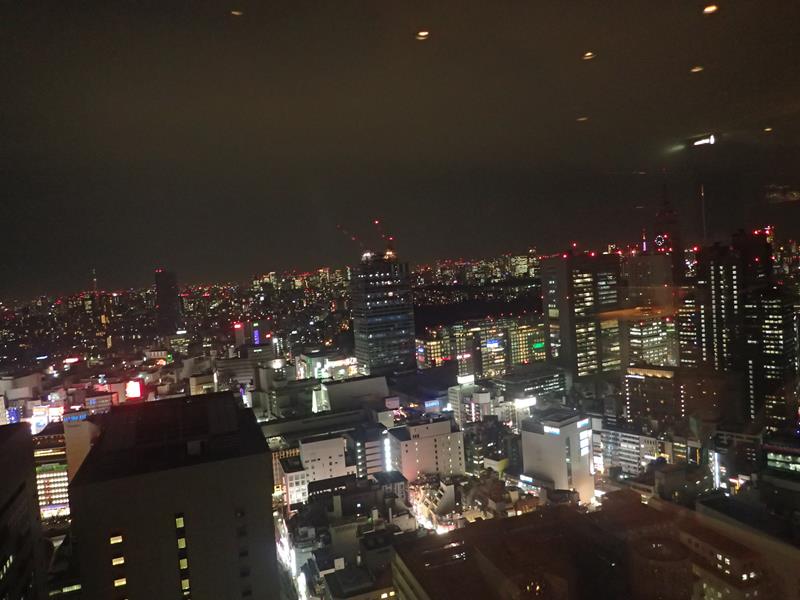 On the same level as the Sky Bar at Keio Plaza Hotel is the Sky Lounge. Somebody really got the layout of the hotel wrong. The Sky Lounge actually has the better view over Tokyo, looking out east, over to Roppongi, Akasaka and Asukasa over to Skytree in the distance. Sky Lounge is just a lounge bar with one of the best views over Tokyo.
Beers at the Sky Lounge are 1300 JPY compared to the 1350 JPY at Sky bar.
A room at the Keio Plaza Hotel will cost around 24,000 JPY (around US$200).
Check out the most popular articles about Shinjuku Tokyo
[do_widget id=wpp-5]