Jakarta Tourist Highlights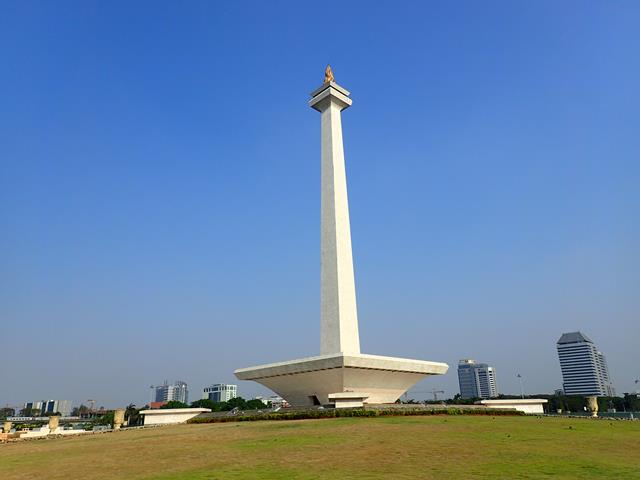 Jakarta is a big, busy mega-city with over 10,000,000 people. It is the gateway to the 17000+ islands that make up the Indonesian archipelago with some of the best tourist destinations like Bali, Lombok, Gili Islands, Manado and the wild jungles of Sumatra.
Most people don't spend much time in Jakarta though it has a certain charm and some interesting historical sites worth visiting. Also with some modern, huge shopping malls and some of the best nightlife in SouthEast Asia. Here is our guide to the tourist highlights of Jakarta Indonesia.
Batavia – Jakarta's Old Town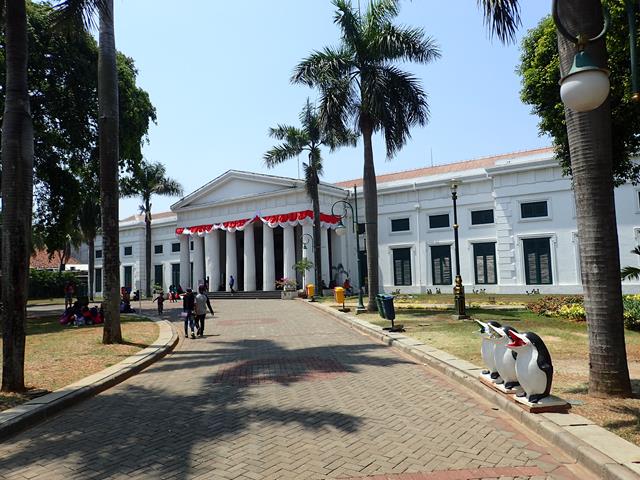 I think Batavia (Jakarta's Old Town) is the best place to visit in Jakarta. This was once a Dutch settlement, a walled city when the Dutch first arrived in Indonesia. Still today there are some of the most beautiful old colonial buildings lining the Fatahillah Square, the main square of Batavia (now called Kota).
Within the square there are some great museums to visit like the Wayang Puppet museum and the Fine Art and Ceramic Museum.
My advice is to visit Batavia either late morning or late afternoon, check out all the historical buildings then stop by the Batavia Cafe for a very relaxing lunch or dinner at this historical building restaurant. (check out our review of Batavia Cafe.)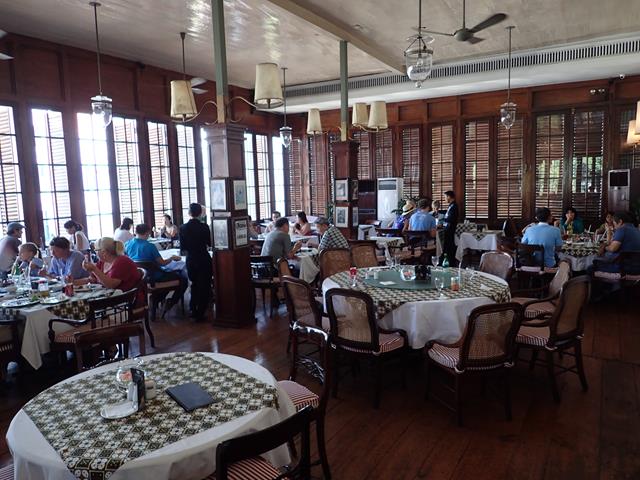 Jalan Surabaya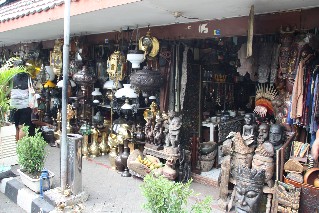 If you like old antiques or old style markets then Jalan Surabaya in Jakarta is another must visit tourist attraction. Jalan Surabaya is a small suburban street just a few minutes by taxi from Central Jakarta. The street is lined with small stalls selling a whole range of different items including old antiques, fake replica antiques, luggage, homewares, arts and crafts and even old LP vinyl records.
National Monument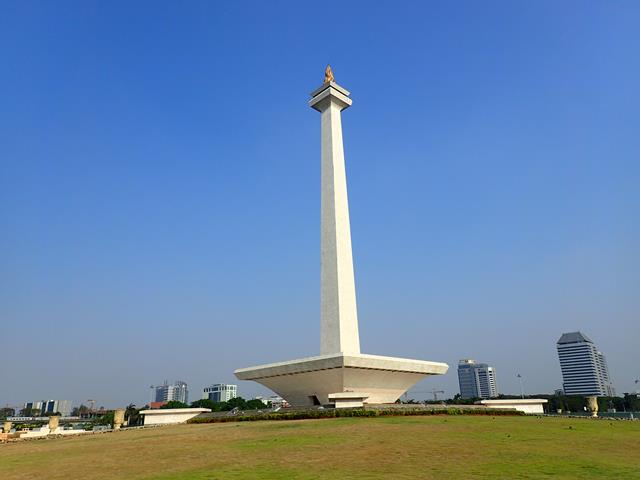 The National Monument (referred to as Monas) is located in Central Jakarta close to the National Museum of Indonesia. The 132 meter tall tower with the gold flame at the top is the most popular tourist attraction for local Indonesian tourists. On the weekends the park around the National Monument is flooded with local tourists from all over Indonesia as well as local Jakarta families. You can take a small lift to the top of the monument for great views over the Jakarta skyline. If you visit on the weekend get there early as the queue to go to the top can take more than 1 or 2 hours to get to the top.
Selamat Datang Monument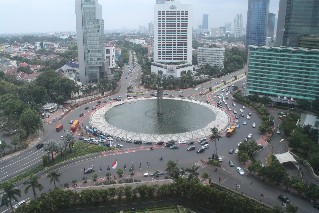 The Selamat Datang Monument is a large car round about just in front of the Grand Hyatt Hotel in Central Jakarta. It maybe just a large roundabout but it is definitely worth visiting, especially around peak hour to see the crazy traffic in Jakarta in full swing. Grab a seat in the cafe in the Grand Hyatt which has a great view over the Selamat Datang Monument.
National Museum of Indonesia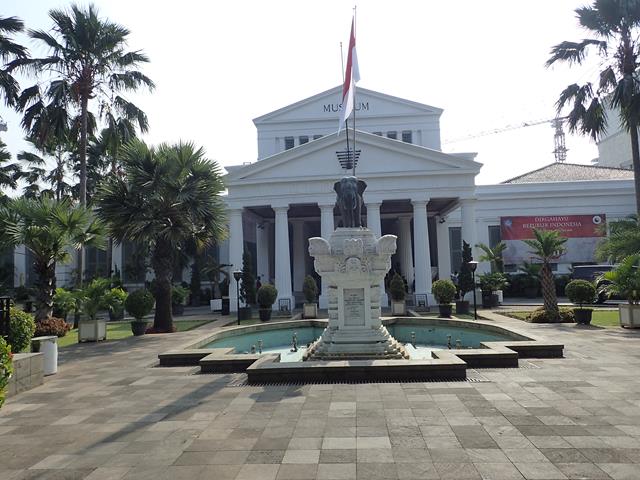 The National Museum of Indonesia in Central Jakarta is the best Museum in Indonesia with over 140,000 items on display showing the diverse history and culture of Indonesia. With huge stone statues taken from Borobudur Java, Hindu statues, Buddhist Statues, architecture replicas of the various traditional long houses of Borneo Kalimantan and Batak houses from Lake Toba and so much more to see. If you like museums and history then you could easily spend several hours roaming around the various halls of this museum.
Ancol North Jakarta (Jakarta Beach)
Ancol (pronounced 'Anchol') is an area on the coast of North Jakarta. Referred to as Jakarta beach it is not really the sort of place you want to go swimming in. Ancol does have some interesting theme parks worth visiting in Jakarta and lots of cheap restaurants serving the best seafood in Jakarta. You can eat at these seafood restaurants for less than $20 per person.
Pasar Baru
Pasar Baru (the new market) is a large shopping district in Jakarta. The main street, Jalan Pasar Baru is a semi-pedestrian mall. Mostly people walk down this road though cars and bikes still slowly drive through beeping the pedestrians out of the way. Not your traditional market selling fruit and vegetable but just loads of shops selling everything you could imagine. If you want a custom made this is the place in Jakarta to come. You go in and get measured and they have the suit made within 24 hours. All sorts of other clothing stores, sporting goods, musical instruments, luggage, watch shops are in Pasar Baru. Another thing this is quite good here are the shoe shops selling very good quality leather shoes.
National Mosque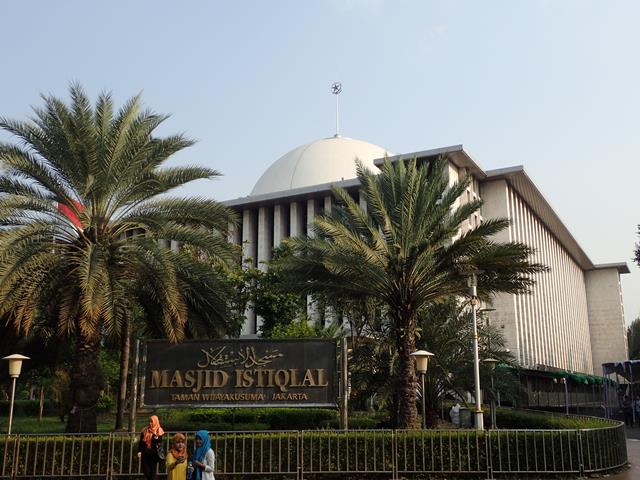 The National Mosque of Indonesia (Istiqlal Mosque – Mesjid Istiqlal) is the largest mosque in South East Asia with a capacity of over 120,000 people. Fridays are the main prayer day for Muslims so avoid visiting on Friday as there are a flood of people. I visited on a Sunday and there are still plenty of people coming to visit the mosque. I was greeted with many smiles when people saw a foreigner visiting their mosque. You will probably also have many teenagers come and ask to take a photo with you which is a common occurance around Jakarta and Indonesia. Photo with a 'bule' (foreigner – white person) seems to be a common thing! If you plan to go inside the mosque make sure you are dressed appropriately with long pants and conservative shirt, no sleeveless singles or tshirts (especially for women).
Jakarta Cathedral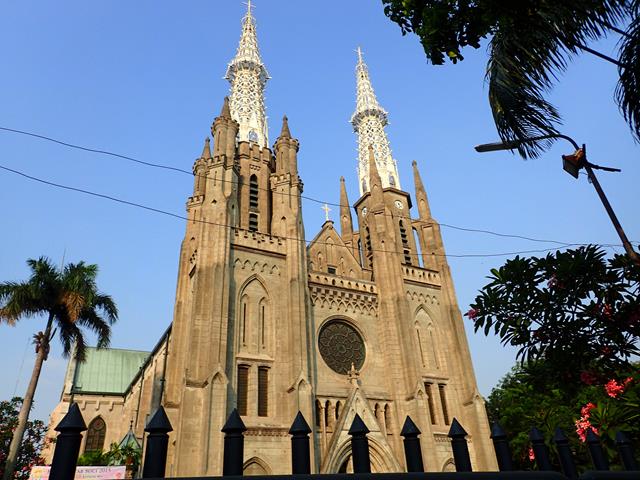 Located directly across the road from the National Mosque, Jakarta Cathedral is the largest Catholic church in Indonesia. The vast majority of people in Jakarta are Muslim. The very small Christian population are far out numbered. During Christmas and Easter time, the Jakarta Cathedral is protected by a huge number of police men and military, to protect the local Christians from the Muslims. What has the world come to where a place of peace and worship needs to be protected by armed military and police!! Crazy times we live in…..
Read more about the Jakarta Tourist Highlights
Check out more travel articles for Jakarta
[do_widget id=wpp-19]