Great Japanese Food in Jakarta at Sumire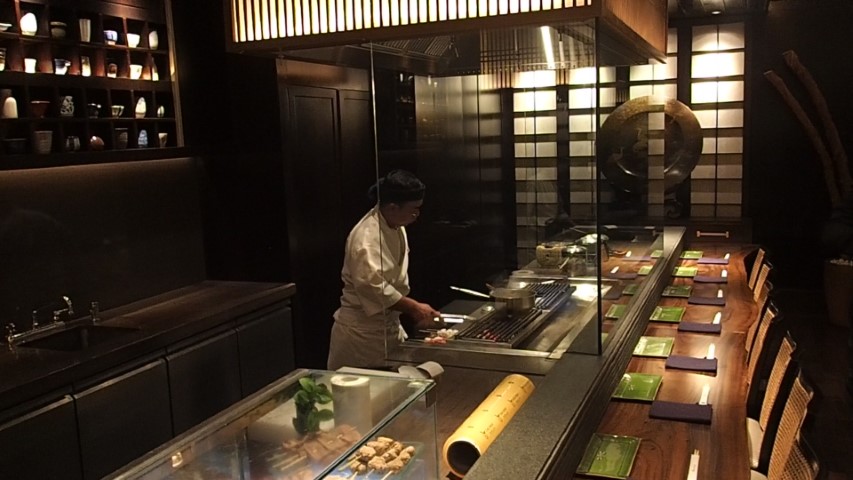 Sumire Japanese Restaurant located within the Grand Hyatt Jakarta is my favourite Japanese restaurant in Jakarta. With lovely Japanese decor inside, decked out like the inside of an old Japanese wooden house.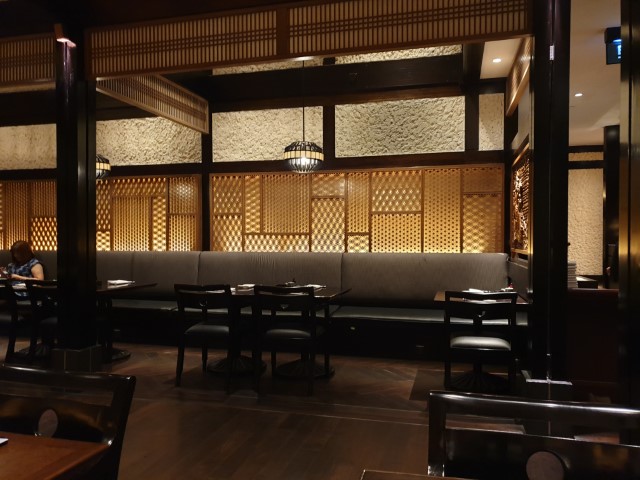 As well as the large dining area for al a carte dining, there are 3 other dining sections – the teppanyaki grill with chefs preparing your food on the hot plate, the sushi counter and the Robatayaki counter with chefs cooking a range of meat and seafood over the hot coals.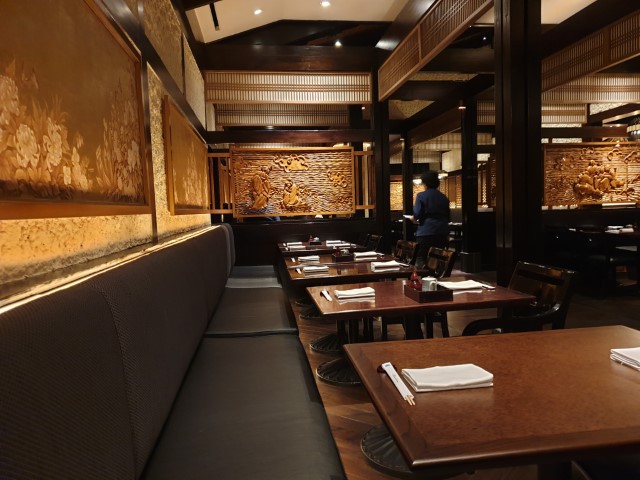 After you have ordered your food, the staff bring out a fresh appetizer, ranging from Japanese stew to a fresh seafood salad.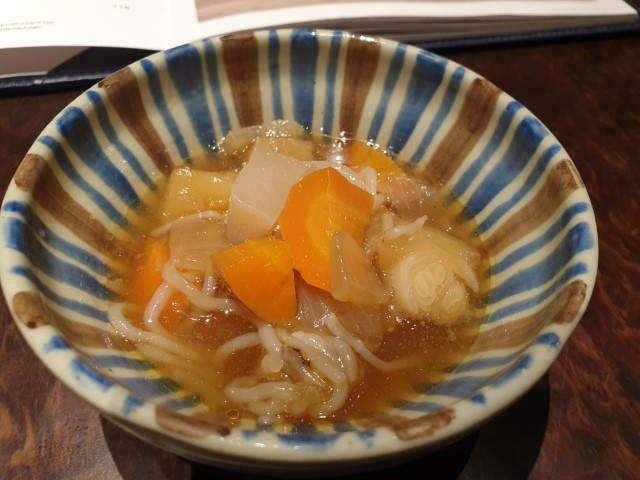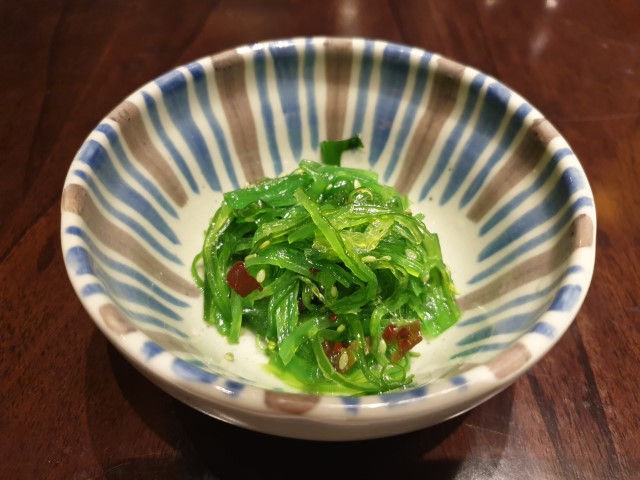 The al a carte menu has a huge range of traditional Japanese food. My favourite on the menu is the classic, Japanese comfort food of Chicken teriyaki which is served with a bowl of salad, bowl of rice and miso soup.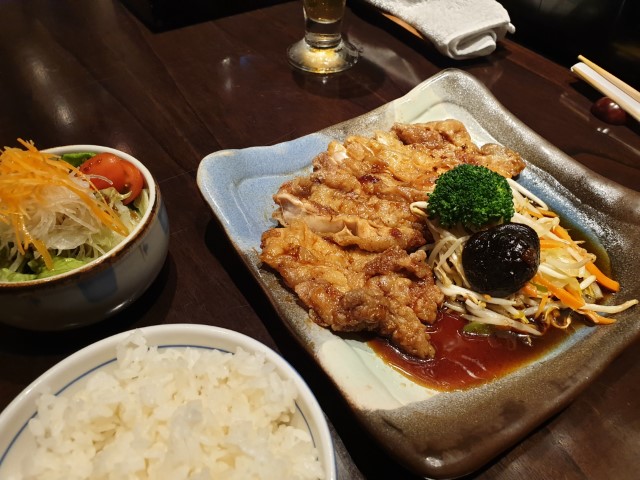 At the sushi counter you can watch the sushi chef prepare the sushi and sashimi right in front of you.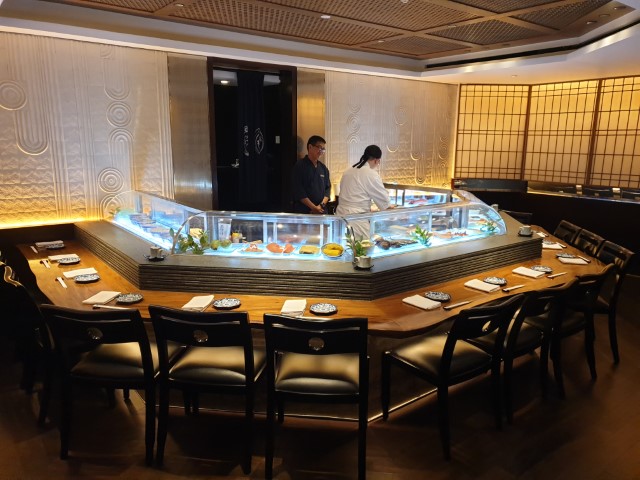 At the robatayaki counter, again you watch the chefs cook up the grilled meat skewers over the hot coals.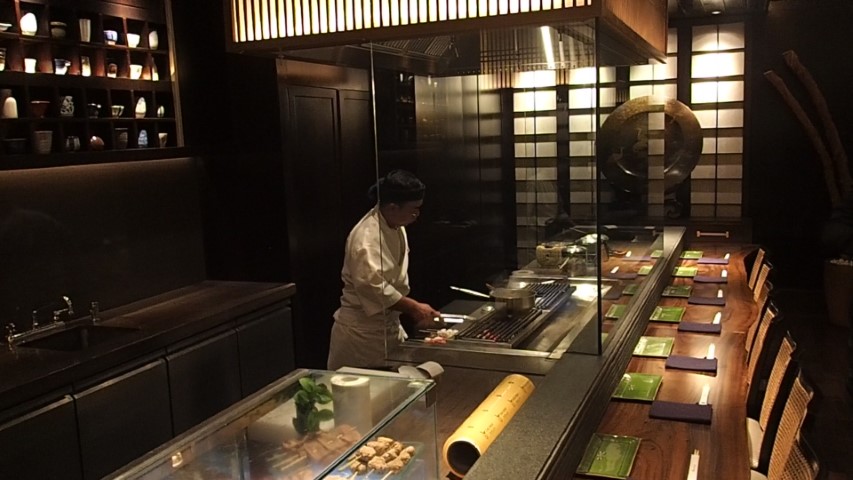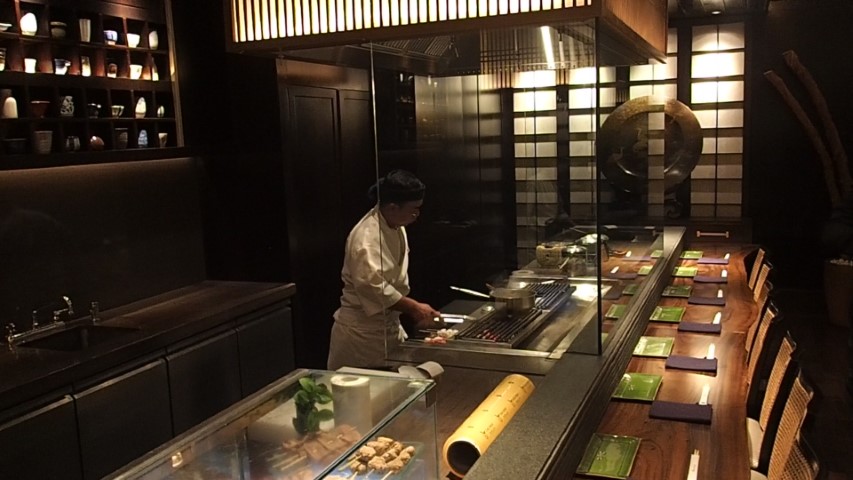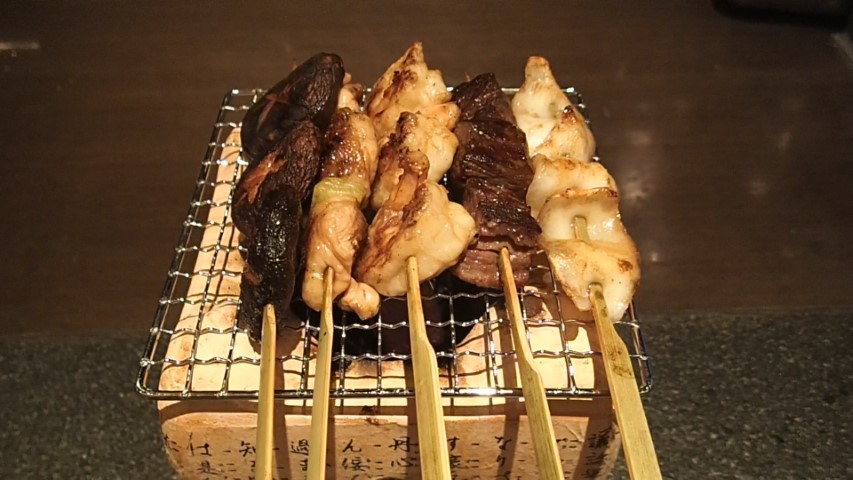 Check out our video of the Robatayaki at Sumire Japanese Restaurant Jakarta
Sumire Japanese Restaurant
Level 4
Grand Hyatt Jakarta
Jl. M.H. Thamrin No.Kav. 28-30
Central Jakarta
Website: Sumire Japanese Restaurnat at the Grand Hyatt Jakarta
Restaurant open 7 days a week for lunch from 12pm – 3pm and dinner from 6pm – 10pm
Check out the location of Sumire Japanese Restaurant at the Grand Hyatt Central Jakarta