Senju Omakase Japanese Restaurant and Sake Bar Jakarta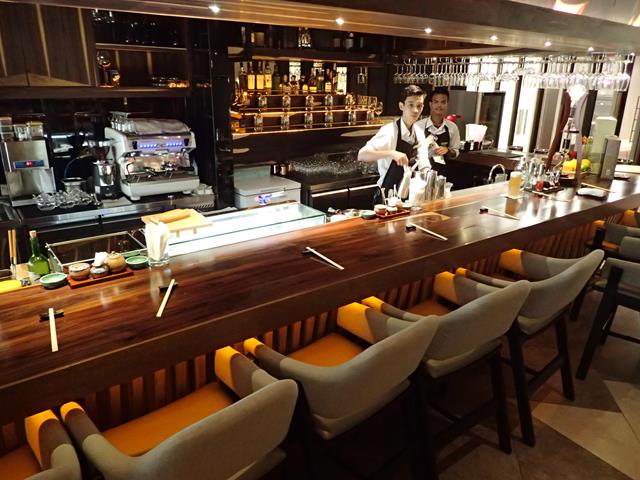 Senju Omakase Japanese Restaurant is a very cool traditional Japanese restaurant and Sake bar located within Plaza Indonesia in Central Jakarta. The restaurant is adjoining BAM! Tapas restaurant and you actually get to choose your meal from the Senju Japanese food menu or from the BAM! Tapas menu. So if your partner / friend wants Japanese and you want Spanish Tapas then BAM! Your problems are solved.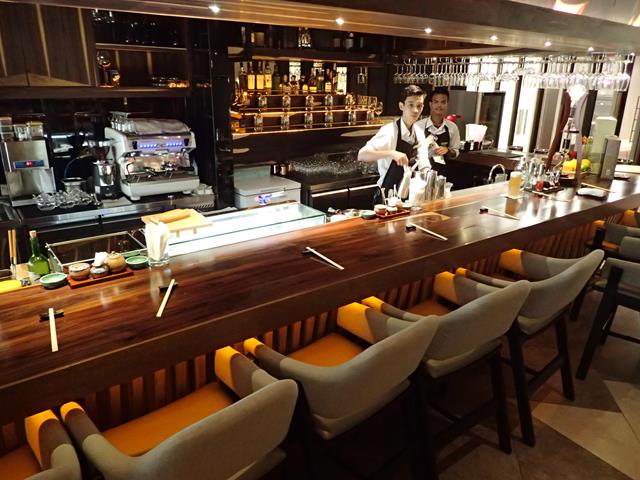 Located on Level 3 of Plaza Indonesia, Senju Omakase Japanese Restaurant is a casual dining restaurant with a nice bright dining area with large windows for views over to Grand Indonesia Shopping Mall. There is a counter where you can sit and watch the sushi chef prepare all the sushi meals.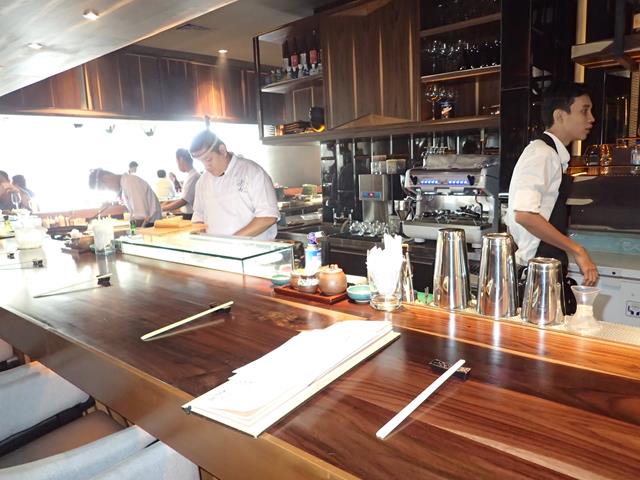 Omakase in Japan is a style of dining which literally means 'Up to you'. Typically in Japan if you go to a Omakase restaurant you just walk in and the chef will serve you whatever he wants. It is a little bit different in Senju Omakase that they still have a menu. The menu is actually quite small with only a few dishes available for lunch and a few for dinner. This menu actually changes regularly and is up to the head chef on what he feels like preparing each day!
The majority of the food menu is sushi or sashimi though they have lots of other choices of cooked food like the teriyaki chicken that I had for lunch.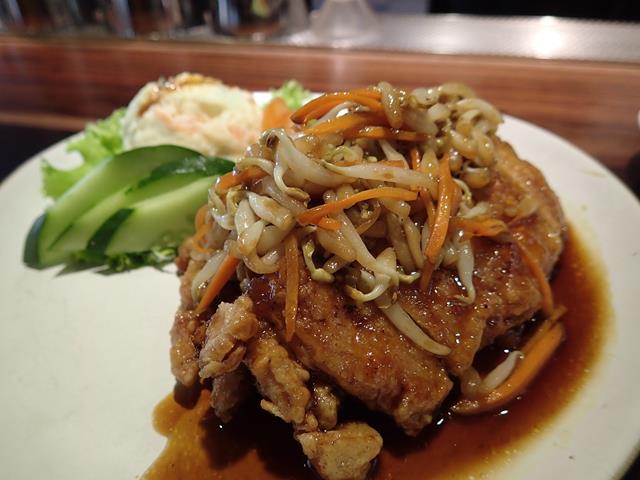 As well as the great choice of Japanese food, one of the main attractions is the huge selection of Japanese sake rice wine. This restaurant must have the best selection of Japanese Sake in Jakarta. The wall that seperates the Senju Japanese Restaurant with the BAM! Tapas Restaurant is the Sake wine storage area with all the bottles of Sake and bottles of Shochu on display.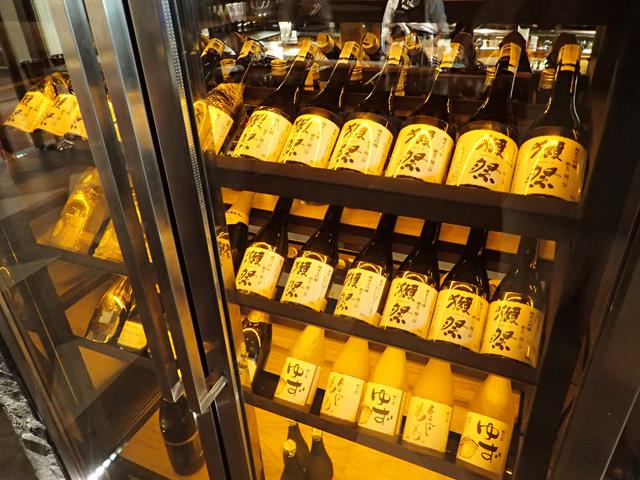 I had ordered a bottle of beer when I first got to the restaurant and wanted to try some sake with my lunch meal. The guy behind the counter pointed on the menu at the Tengumai Junmai Umajun sake and recommended that I try that. This sake was 175,000Rp for a 150ml carafe. I said OK I'll give that a go. He walked away and then walked back with a small bottle of 300ml of sake. He said they had run out of the one that he had recommended and I should try this one. I looked a the menu and this new bottle was over 500,000Rp. That's over $50 for a small bottle of sake. I told him to forget the sake, I'll have another beer which he grabbed me from behind the bar.
A few minutes later he was behind the bar and he showed me a huge bottle of sake he was unwrapping. He said that he just discovered this bottle in a new delivery. It was the same one that he had recommended. Very convenient! I am not sure if they were just trying to get me to buy a more expensive bottle of sake or he had really just discovered this in a shipment. Seems a bit too confusing but TII (This Is Indonesia!)
If you are staying at the Grand Hyatt Hotel, you can walk from the foyer of the hotel onto level 3 into the Plaza Indonesia. Just turn left and left again and you will see Senju Japanese Restaurant right next to the escalators.
Enjoy! By the way my Teriyaki Chicken was delicious! No sake but the food was awesome, real traditional tasty Japanese food!
Senju Omakase Japanese Restaurant
Level 3
Plaza Indonesia
Jalan M/H Thamrin Jav.
Jakarta
Ph: unavailable
Open 7 days a week from 10am – 10pm
Most times you do not need to make a reservation. Just turn up and you should be able to get a  seat within Senju or in BAM!
Check out more Jakarta Restaurants.
[do_widget id=wpp-19]