Batavia Cafe Old Town Jakarta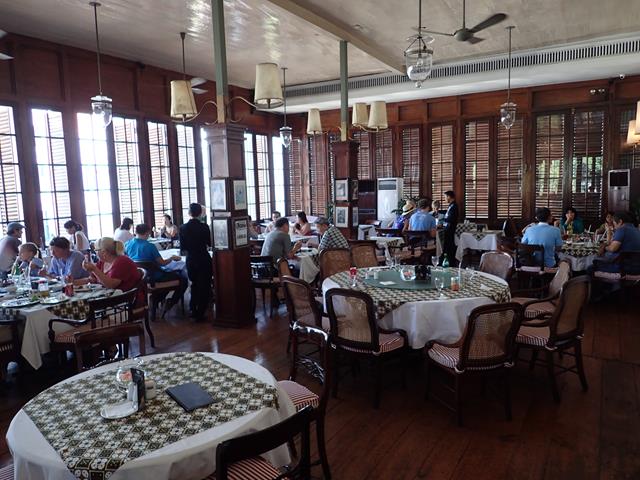 The Batavia Cafe in the 'Old Town' of Jakarta called Kota now (once called Batavia) is a must visit restaurant in Jakarta. It is not so much for the food or service (the food is good, the service is typical Indonesian service, slow and inattentive) but the best thing about the Batavia Cafe is the old Colonial Style building it is housed in.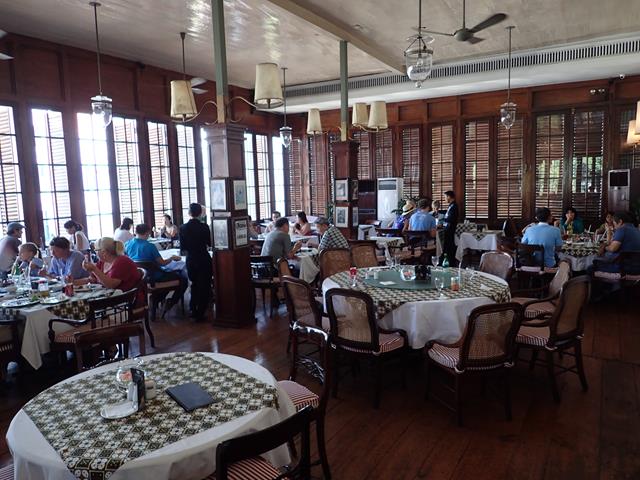 A visit to the Batavia Cafe is a step back in time to the 1930s. The building is a double story old Colonial building that was built in the late 19th century. Downstairs is the relaxed Batavia lounge which has live music at lunch and dinner.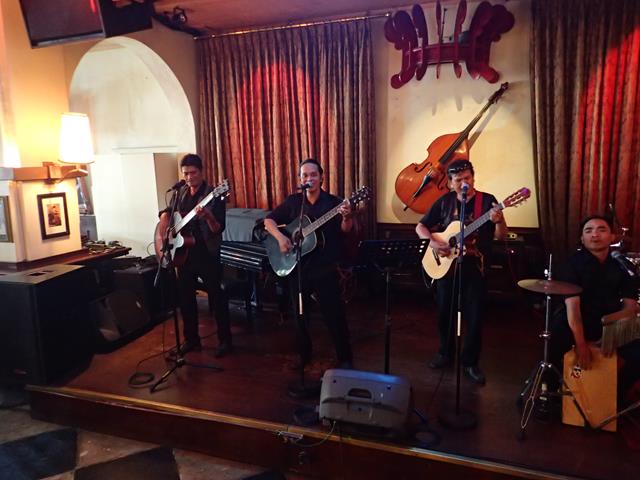 Upstairs is the very cool Churchill Bar which is made entirely of Java teak wood. The Newsweek Magazine listed the Churchill Bar as one of the 'World's Best Bars' in both 1994 and 1996. The dining room upstairs has excellent views over the old square of Batavia Old Town.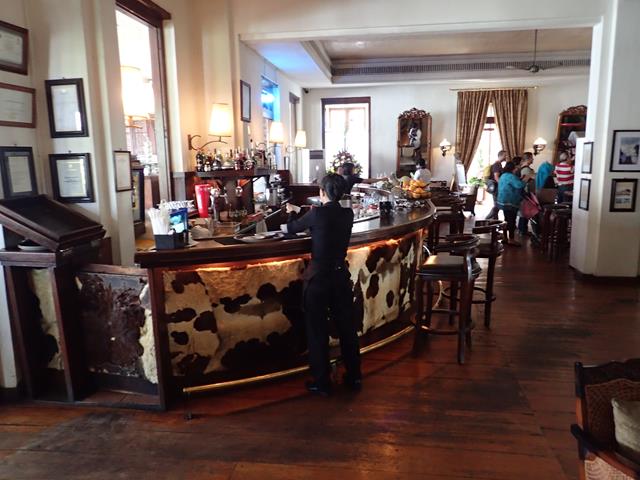 The food menu at Batavia Cafe has a great choice of Western food, things like Burgers, steak sandwiches or they have an extensive range of Asian food and local Indonesian specialities. I can highly recommend the steak sandwich. The service may be a bit slow in getting your order taken and getting your bill but the food comes out fairly quickly. On weekends (Saturday and Sunday) the restaurant is packed full of local families as well as loads of tourists and they just don't have the staff to provide good service, so take your time and go in for a leisurely lunch and dinner and relax! You will get some good food eventually at a reasonable price.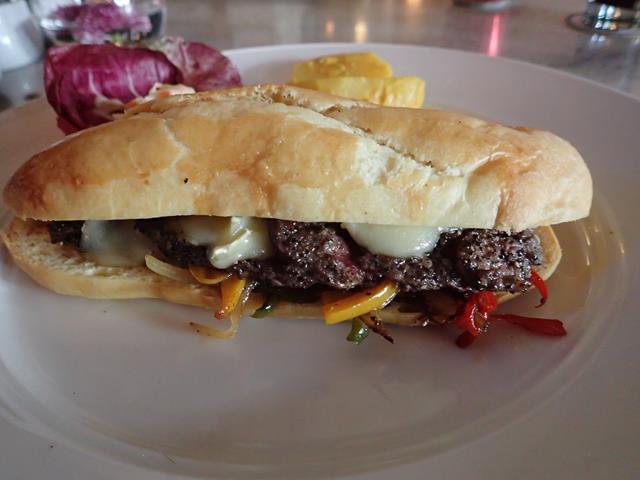 The Batavia Cafe has free WiFi internet access. Just ask your waitress or waiter for the password.
Batavia Cafe
Jalan Pintu Besar Utara No.14
Daerah Khusus Ibukota
Jakarta 11230
Ph: (021) 6915531
Check out the Batavia Cafe website for a full list of their food menu.
Check out other Jakarta articles.
[do_widget id=wpp-19]