Hotel Aryaduta Manado North Sulawesi Indonesia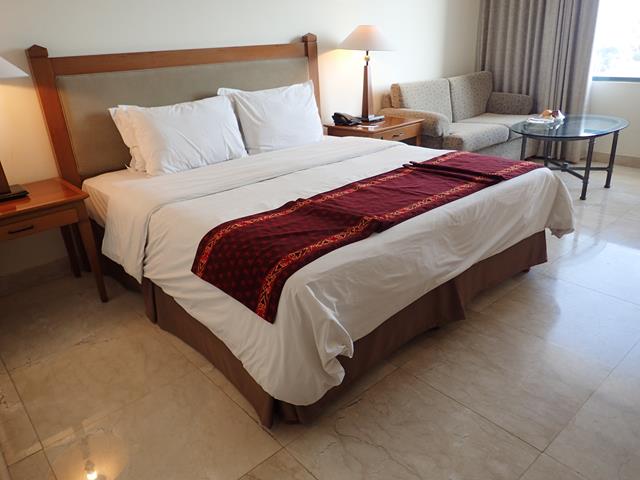 Hotel Aryaduta in Manado, the capital city of North Sulawesi Indonesia is your standard 4* Indonesian Hotel. It's clean, comfortable with staff that speak English. It is located in the heart of the Manado city area, right on the Boulevard area, down where all the large shopping malls are located.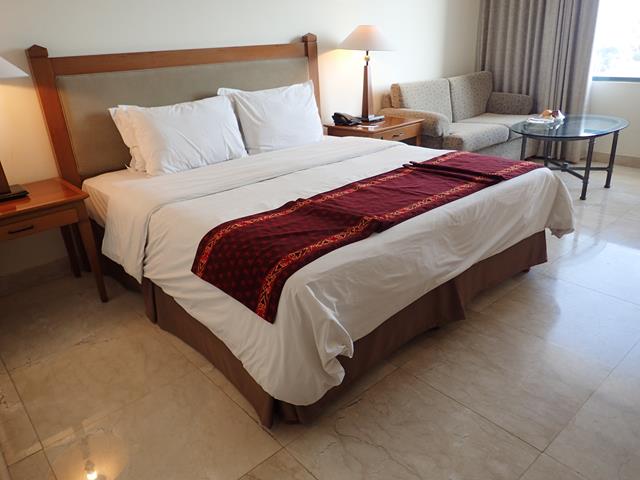 If I had to come to Manado again, would I stay at the Hotel Aryaduta? I would probably try to avoid any stay in Manado as there really is nothing of interest there. If I had to stay in Manado because I missed any boat transfers across to Bunaken Island for the awesome diving then I probably would choose to stay at the Hotel Aryaduta.
It takes around 40 minutes to get a taxi from Manado International Airport to the Hotel Aryaduta Manado and costs around 80,000Rp. There is free WiFi internet access which works well in the room and all the public areas (restaurant and lobby) of the hotel.
The rooms are big and a nice clean bath room with shower and bathtub and western toilet.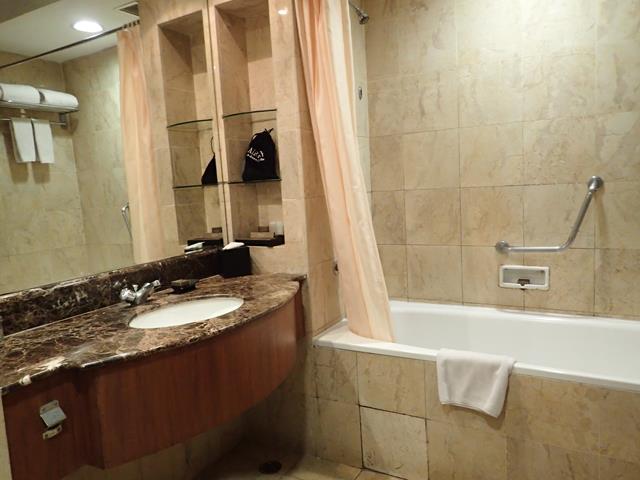 I stayed less than 24 hours at this hotel. Arrived late afternoon, around 4.30pm and left around 11am next morning to go stay at Cocotinos Boutique Dive Resort around 1 hours drive north of Manado. If I had known better I would have transferred directly from Manado airport to Cocotinos Resort which is only 25 minutes drive from the airport. When I left Manado it ended up taking around 1.5 hour to drive from Manado city to Cocotinos because of some crazy traffic jams getting out of Manado.
Hotel Aryaduta does have a nice swimming pool but this looks nicer on their website than in real life. The view out the front of the hotel is a pretty ordinary view over Manado Bay with distant views of the volcano island of Manado Tua and to Bunaken Island.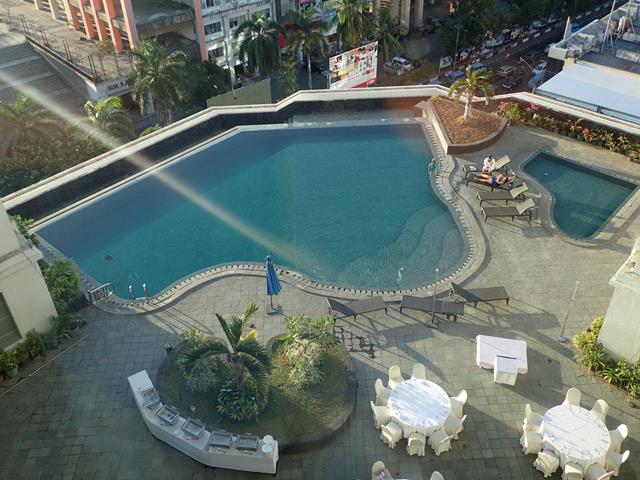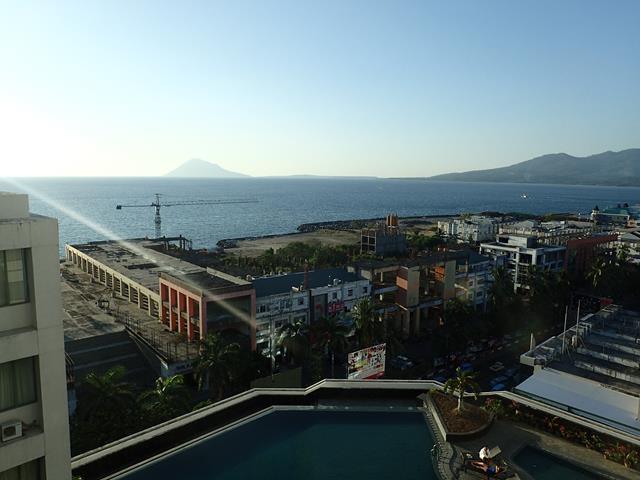 The best view is actually out to the south of Manado to the impressive Mount Lokon volcano.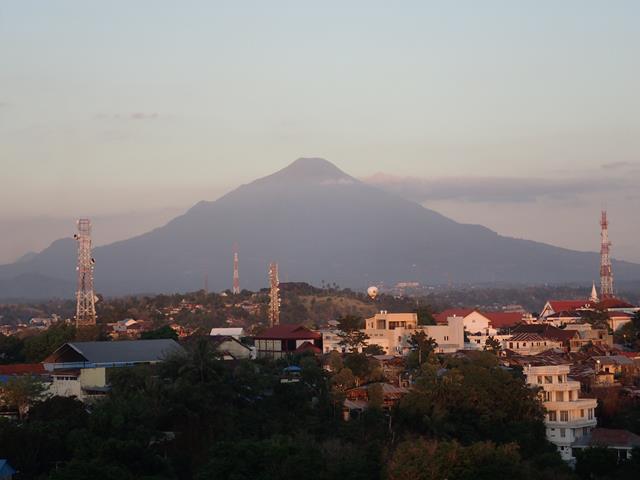 I did take a little walk down the Boulevard out the front of the Hotel Aryaduta. Manado just has crazy traffic, typical unfriendly pedestrian walkways and not much of interested to see! After 10 minutes I headed back to the hotel and ordered room service and did get a very tasty beef hamburger and chocolate milkshake and watched the cable TV movies.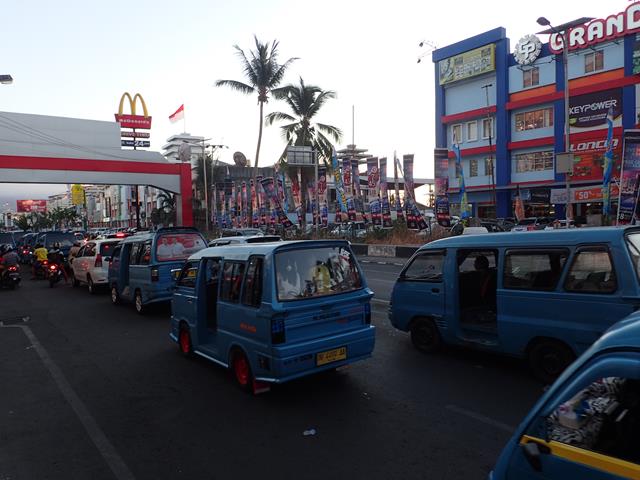 The buffet breakfast at the Hotel Aryaduta is your standard Indonesian buffet breakfast. Fried rice or noodles with a choice of fresh fruit, bread and pastries. Not the best hotel buffet breakfast but enough choice to not go hungry. At dinner time the hotel restaurant serves a buffet meal with lots of different Indonesian and Asian dishes to choose from.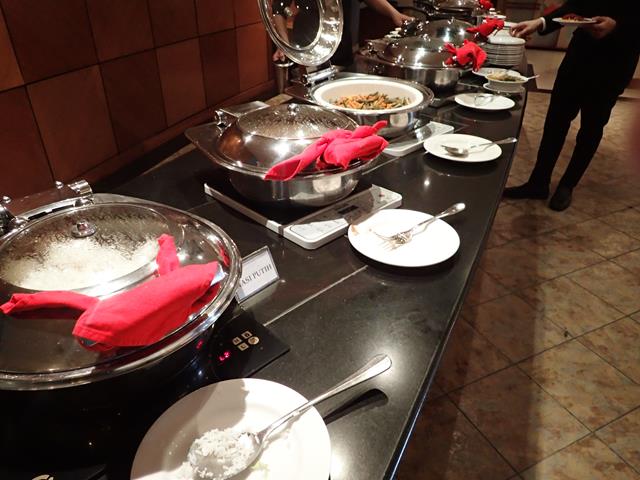 You can book directly at the Hotel Aryaduta website or get discounted room rates at the Agoda hotel booking site.
Read more travel articles about Manado North Sulawesi.
[do_widget id=wpp-23]