Best Pizza in Senggigi Lombok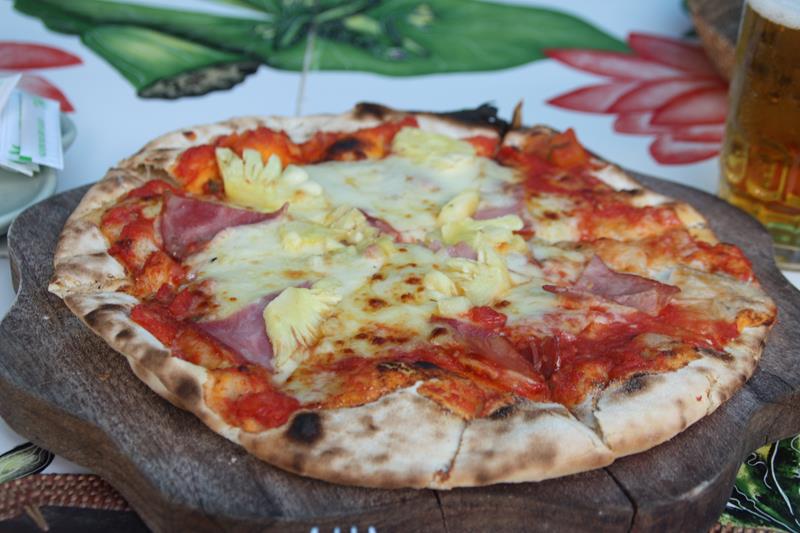 Most of the restaurants in the tourist area of Senggigi have pizza on the menu. Most are just OK, nothing special, just your standard pizza you get in all the tourist areas all over Indonesia. I found one restaurant which serves damn good pizza, the best pizza in Senggigi – Lotus Bayview Restaurant.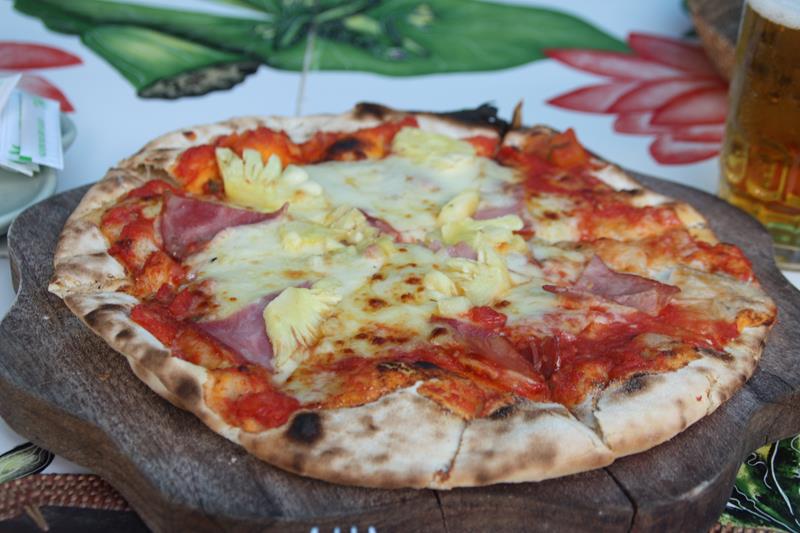 Lotus Bayview Restaurant is located down the back of the Art Markets of Sengiggi, right down over the beach looking out over the water. I didn't know they served good pizza though as I walked up to the restaurant I smelled great food. I walked in and as I sat down, 2 ladies were sitting eating pizza and it looked so good. I had no need to look at the menu except to choose what sort of pizza to order.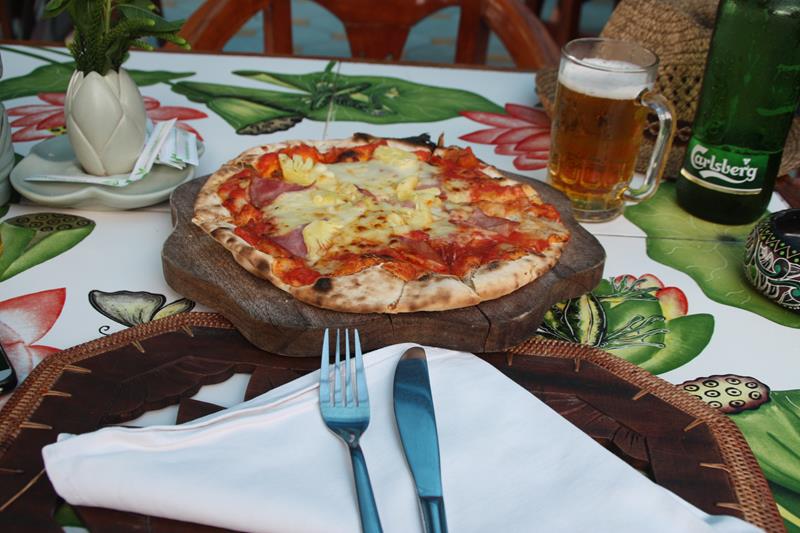 The restaurant has a traditional wood fired pizza over and on the menu there are 11 different pizza types including Margherita, Pepperoni pizza, Marinara, Hawaiian, Calzone, Seafood lovers and the Bayview pizza which has tomato sauce, mozzarella cheese, green bell peppers, salami, chicken, onion and oregano.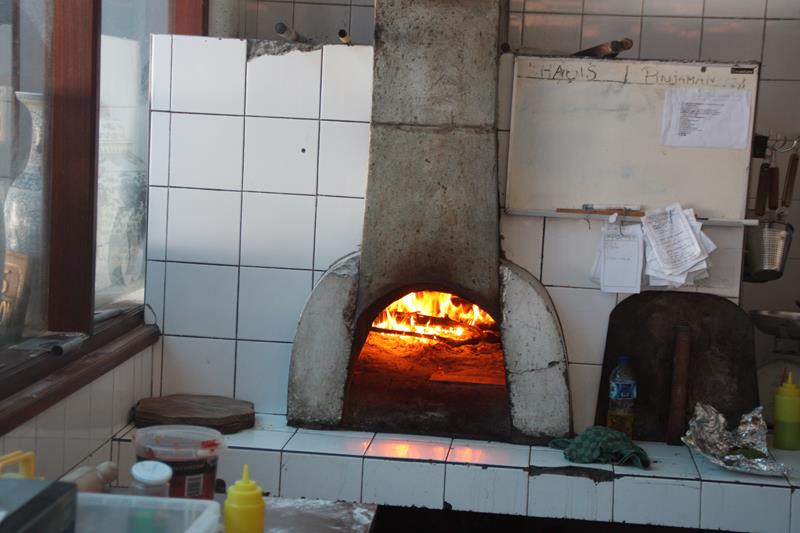 Turns out the owner / manager of the restaurant is Italian, Maurizio Cammarota – no wonder they got great pizza.
Also on the menu is the standard range of Indonesian food, mixed sate, chicken curry, a full range of pastas and a good selection of grilled seafood. The sate comes out on a little carcoal BBQ grill so stays cooking at your table, Looks great and smells even better.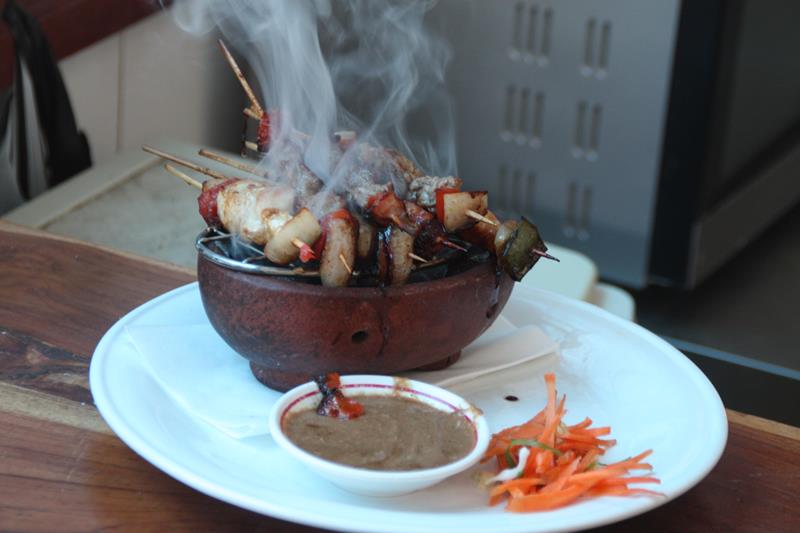 Lotus have 2 other restaurants in Bali, 1 in Candidasa and the other in Ubud.
Check out the Lotus website for more details about the restaurants.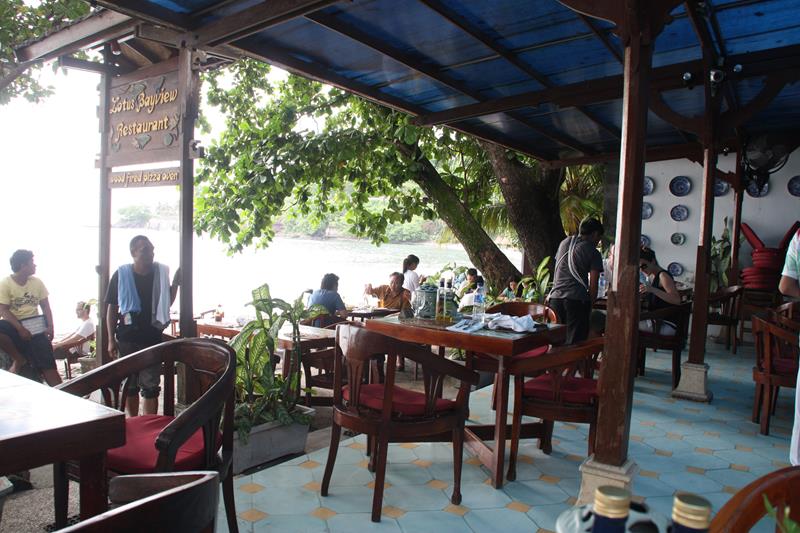 The Lotus Bayview restaurant is located at:
Senggigi Beach Art Center complex, Batu Layar, Senggigi Beach
Ph: +62 370 693758
Also check out the Best Steak in Senggigi
Also check out the Best Burger in Senggigi