Best steak in Senggigi Lombok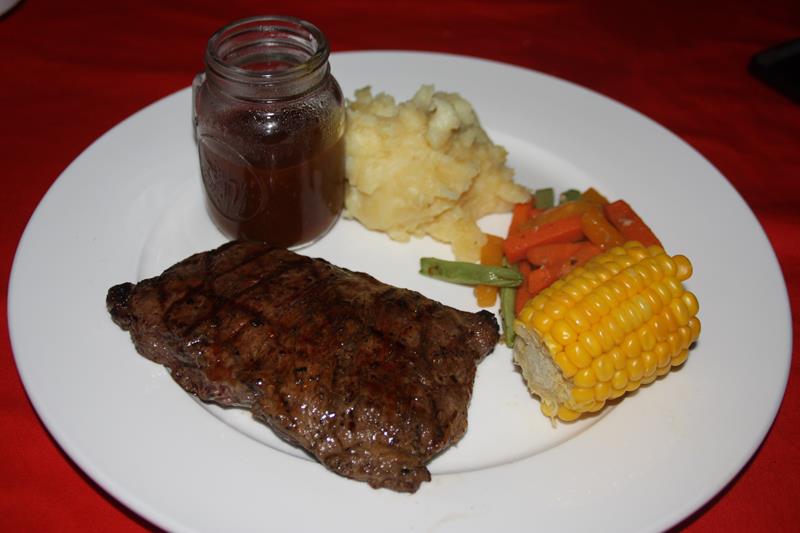 After a week in Lombok, eating loads of Indonesian food like nasi goreng (fried rice), beef rendang and chicken curry, I asked my Aussie friend who lives in the north of Lombok what her favourite restaurant in Senggigi was. She answered ' Oh you have to try the steaks at The Cowshed, they are the best steaks in Lombok'.
Mmmmm Steak. My mouth was watering just at the thought of a good steak so off I went to the Cowshed Steak House Restaurant. And let me tell you they are the best steaks in Lombok, infact the steak I had was one of the best scotch fillet steaks I have had in a very long time.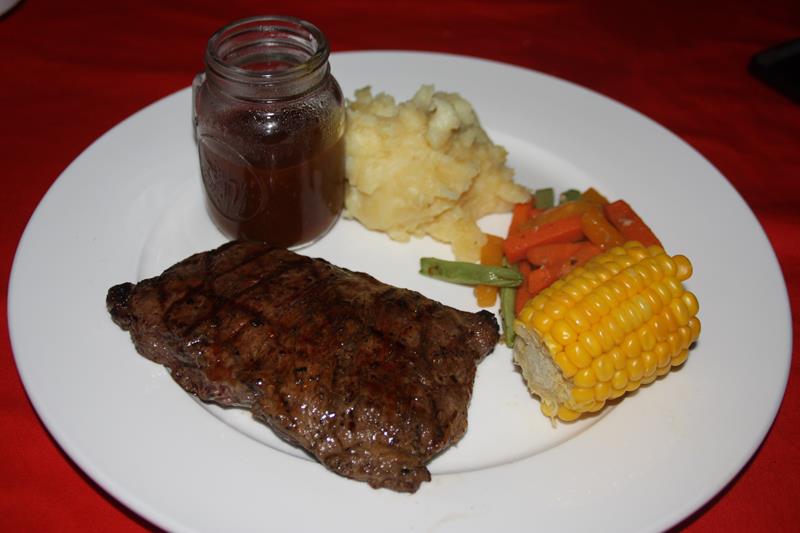 The Cowshed Steak House Restaurant is not located in the centre of Senggigi. It is actually around 4 kilometers south from the centre of Senggigi, on the main road leading in to town.
The Cowshed is really just a shed, with metal roof sloping down, made up as an old Western saloon, with dirt floor and basic dining tables with a small bar shoved in the corner. It is located on the main road with just a view of the busy traffic going past. What the Cowshed lacks in decor, it sure makes up with a great range of steaks.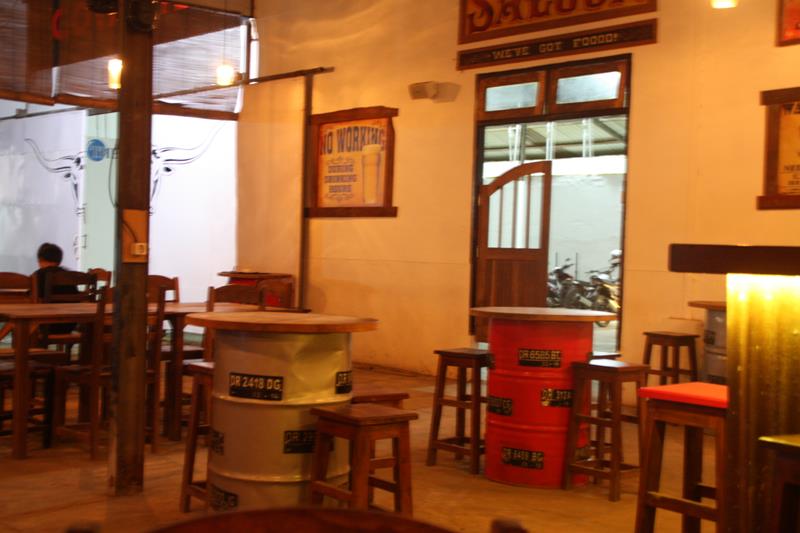 All the steaks at The Cowshed are imported and are 4 – 8 weeks aged premium grade steaks. The choice of steaks are Tenderloin (200 grams 150,000Rp), Scotch Fillet / Rib Eye (200 grams 140,000Rp), Sirloin (200 grams 130,000Rp), T-Bone (300 grams 180,000Rp), Rump (200 grams 125,000Rp) and a reef and beef dish which is a sirloin steak topped with tiger prawns (200 grams 155,000Rp). They also have specials steaks available which changes regularly depending on supply. The night I was there the special steak was a 'Tomahawk Steak' which was a Rib eye on the bone, 800 grams – 1000 grams of pure beef. Enough to feed 2 people at 495,000Rp. They also had a special of Prime Beef Ribs 430 grams at 270,000Rp.
All the steaks come with a choice of potato wedges and salad or mash potato with vegetables. The choice of sauces to come with your steak are pepper sauce, mushroom, creamy mushroom or Bearnaise. The nice touch is the sauce comes in a glass gar and you can pour as much on as you like. I hate when a restaurant already has poured on the sauce. Part of the joy of eating a steak is seeing the meat with the grilled sear marks on it.
There are plenty of other restaurants in Senggigi which serve steaks though nothing compares to the quality of the steaks at The Cowshed Steak House Restaurant.
Address: Jl. Raya Senggigi km9
Ph: +(62) 821 4424 2724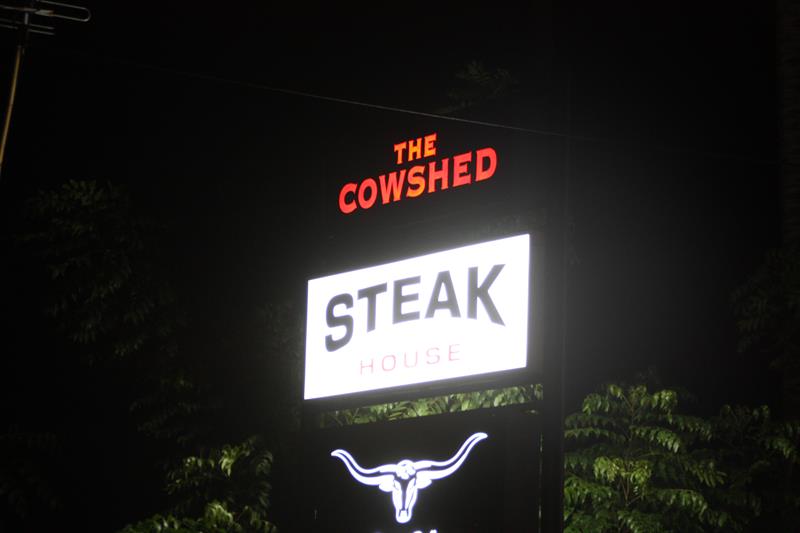 Also check out the Best Burger in Senggigi Lombok
Also check out the Best Pizza in Senggigi Lombok