Best burger in Senggigi Lombok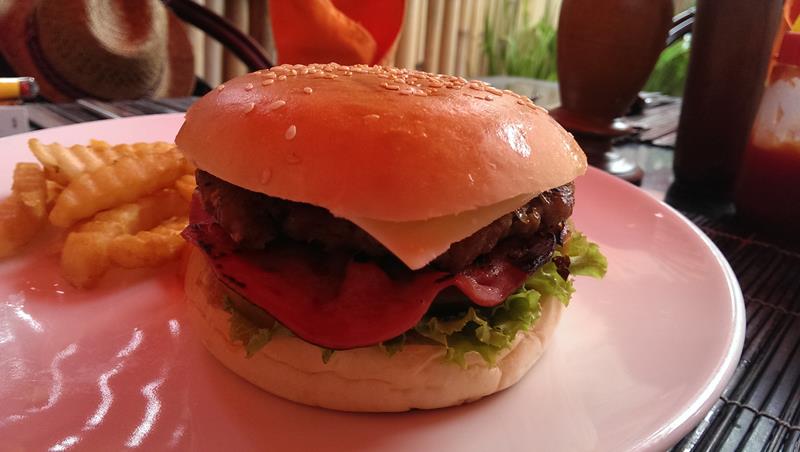 There are plenty of restaurants in Senggigi Lombok which serve pretty much the same range of food including traditional Indonesian dishes like nasi goreng, mie goreng and chicken curry. They also all serve a range of Western food including pizza, steak and most have a burger on their menu though the quality of burgers vary from restaurant to restaurant. So which restaurant serves the best burger in Senggigi? Without a doubt the best burger in Senggigi is served at The Taman Restaurant, located on the main road of Senngigi right in the heart of the town centre.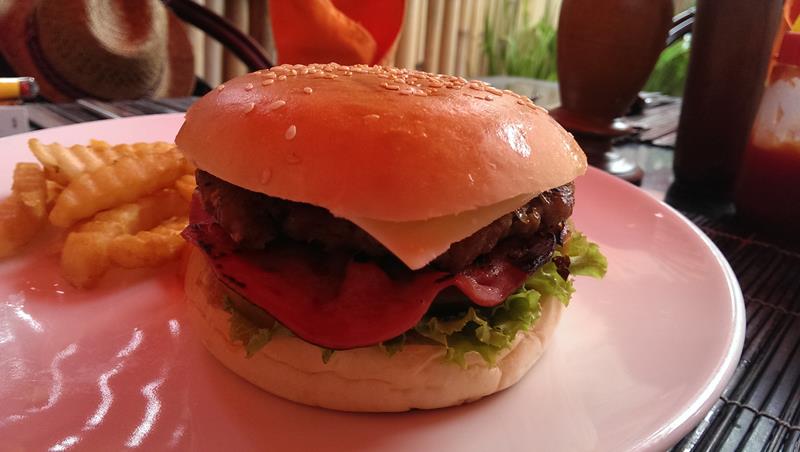 The Taman Restaurant has a bakery out the front which make fresh bread daily and it is this fresh bread that makes the burgers at The Taman the best in Senggigi.
The Deluxe Burger at The Taman has a big juicy meat pattie, slice of cheese, lettuce, gerkins and a nice slice of bacon. It comes with a serve of french fries and a little bowl of coleslaw. It is a very tasty burger and is only 50,000Rp (A$5).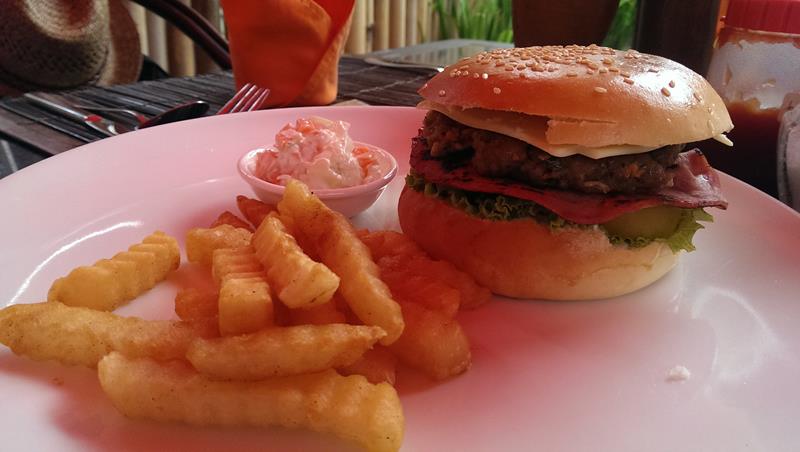 The Taman also has a range of other burgers including a cheese burger, chicken burger, steak sandwiches and The Taman Big Dog – hot dog with a beef sausage served on a toasted bun with onions, tomato and cheese and served with french fries.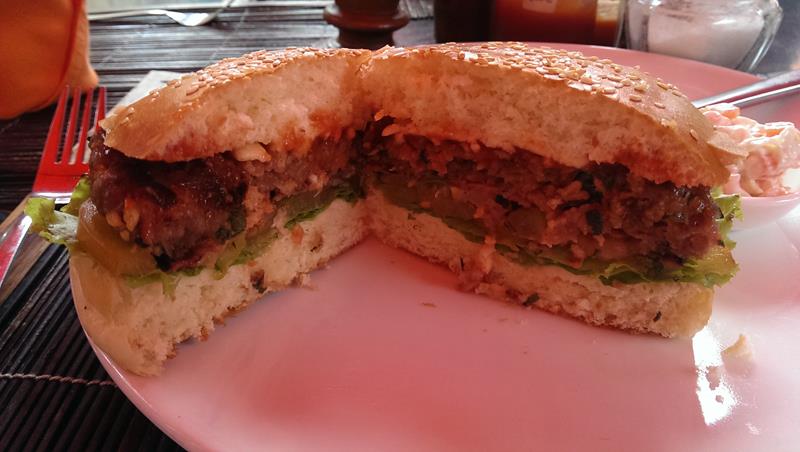 The Taman also serves a range of other food including Indian food, fresh seafood including their Giant Seafood Platter for 2 people (470,000Rp) which comes with 300 grams of squid, 300 grams of prawns, 300 gram Mahi-Mahi fillet, oyster and lobster. They also serve Singapore Chilli Crab.
They also serve great coffee, the best Cafe Latte I tried in Lombok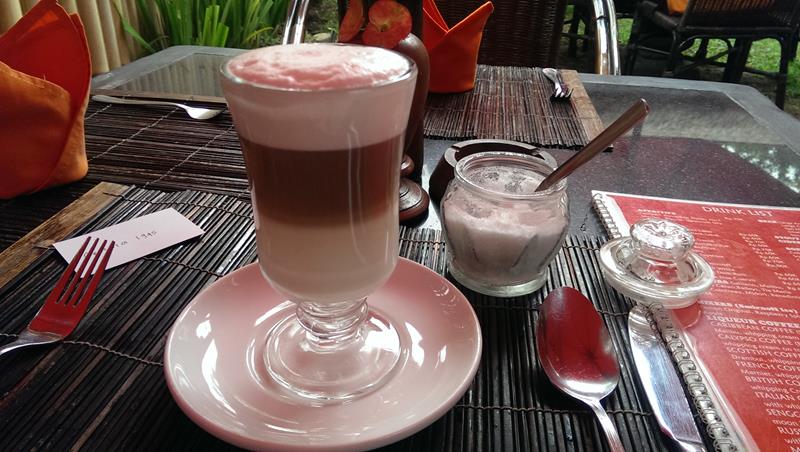 The Taman is a very relaxed dining restaurant with large tables in a nice courtyard with large umbrellas. They have more dining tables upstairs with views over the main street of Senggigi. There is free WiFi internet available at the Taman, just ask your waitress for the password. It has to be the most reliable and fastest internet service I used in all of Senggigi.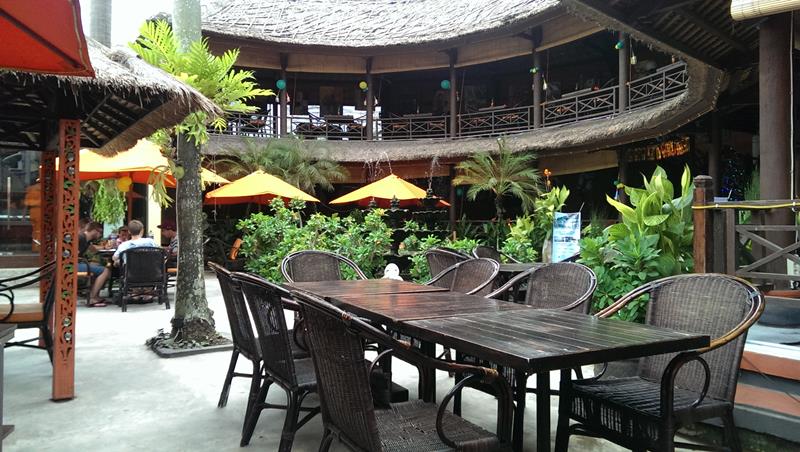 Every evening there is live music at The Taman from 6pm until around midnight.
Also check out The Best Steak in Senggigi Lombok
Also check out The Best Pizza in Senggigi Lombok