Jayakarta Lombok Beach Hotel and Spa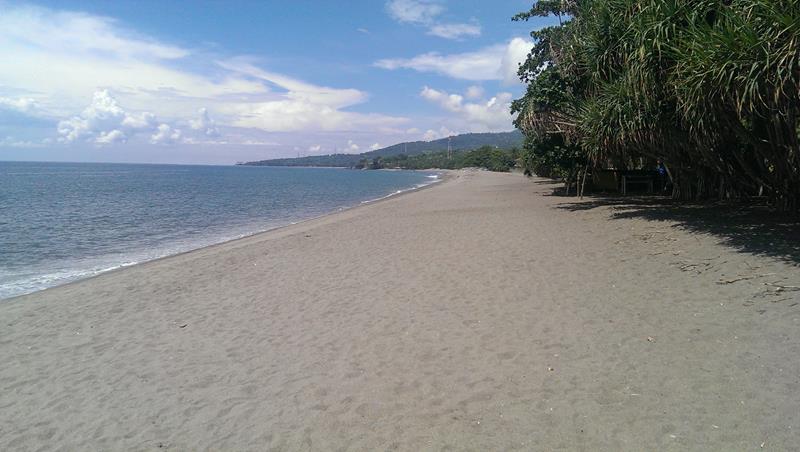 I stayed at the Jayakarta Lombok Beach Hotel in Senggigi for 4 nights in late December 2014. It is rated as a 4 star hotel on their website. It is quite a nice hotel though I would say it is very much an Indonesian 4 star hotel, catering to Indonesian tourists rather than international visitors. The gardens are quite nice, the swimming pool area very nice and it is located right on the beach. Although the beach area has nice soft sand the area is not so good for swimming.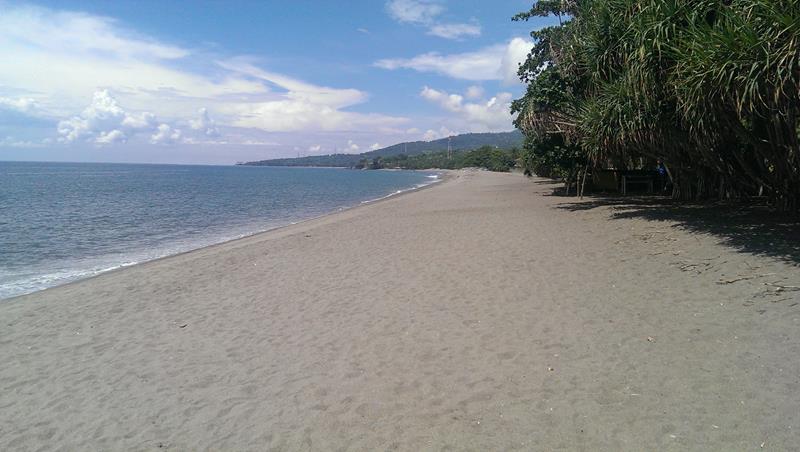 I arrived at the hotel at 1.30pm after a 1.5 hour car drive from the south west of Lombok (Sekotong). They told me my room was not ready as check-in was at 3pm. They said it was been cleaned and could be ready at 2pm. I went down to the pool bar and had a beer. Someone from reception came down at 2.20pm and said the room was ready. They had upgraded me to a Junior Suite overlooking the pool which was rather nice. I had only booked a Standard Room so was a big upgrade.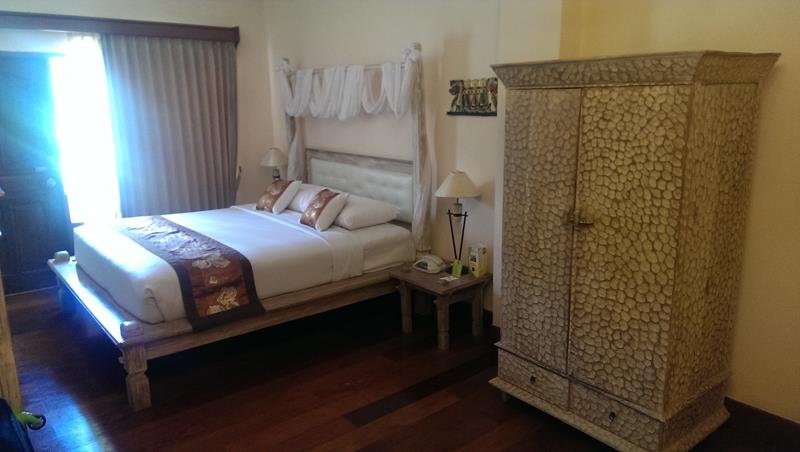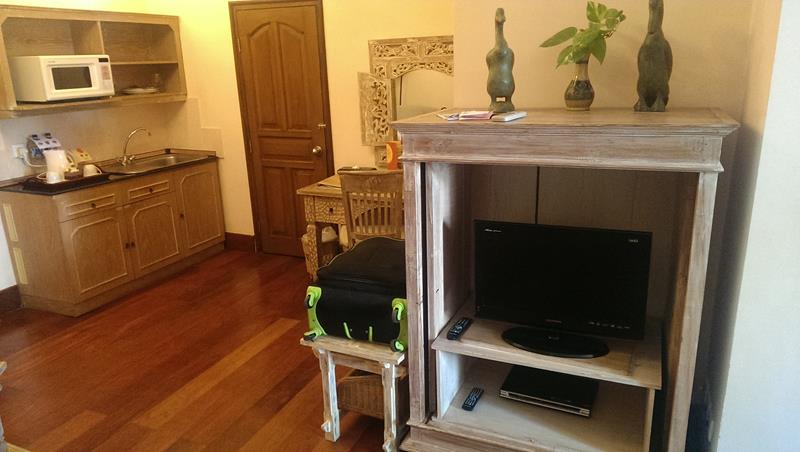 The room was very nice, large bed with a small balcony overlooking the pool which at first I thought was great but turns out, being the December holiday period the hotel was 98% full of Indonesian tourists so the pool was constantly full (from 7am – late at night) with screaming kids.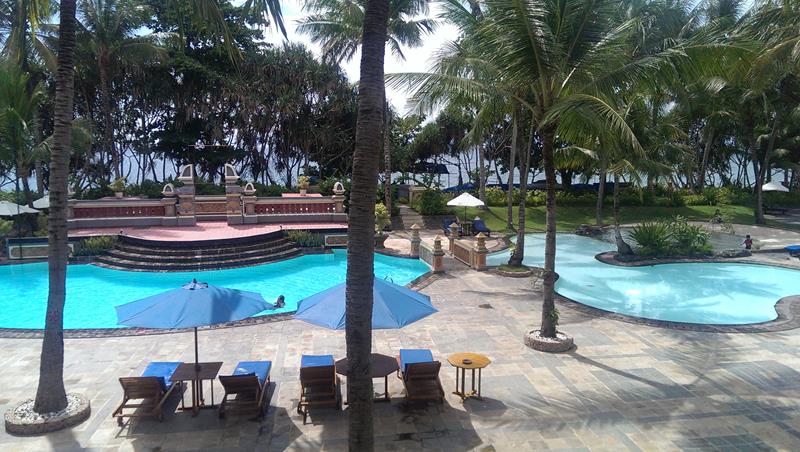 The first night I just wanted a quiet night in the hotel to relax. I planned to go down to the pool bar restaurant and have a pizza and a few beers then go back to the room to watch a movie. I went down to the pool bar at 6pm but it was closed for a private function. They said I could get food up at the restaurant next to reception. I went up there and ordered my pizza which was rather tasty but the restaurant had no atmosphere. The only interesting view was to reception watching all the guests check in. When I got back to my room I discovered the private function at the pool bar was in full swing with Indonesian music being played full blast until after 10pm.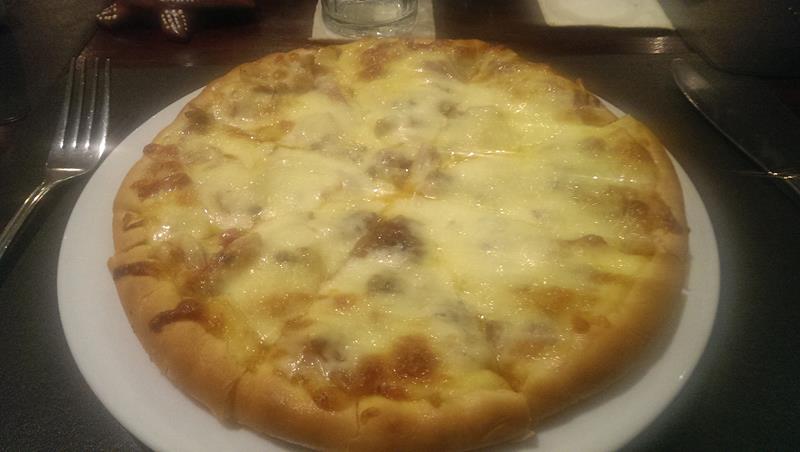 I had received a note under my door that the following day there would be a 'gathering' from 8am – 3pm at the child's playground (around 50 meters from the front of my room) and sorry for the inconvenience. I didn't think much of it until next morning after breakfast I could this 'gathering'. I could not see how many people were at the gathering but all I could hear was 1 guy on a microphone making a speech which just went on and on and on. I was trying to do some work in my room but distracted by this droning speech. Then at about 10am the speech ended and the Indonesian music started on at full blast.
The buffet breakfast has heaps to choose from. The hot food is mostly catered to a traditional Indonesian breakfast, steamed rice, fried rice and noodles, a curry dish, vegetables. There is plenty of fresh fruit, pastries, bread to make toast. There is also a chef to make omlettes, fried eggs or pancakes and waffles. Their is a staff member at the front who only takes your breakfact voucher, doesn't take you to your table so you could to fight the crowd to get a seat. No-one comes around to offer you tea or coffee. There is a table with the tea and coffee to help yourself with a large bowl of sugar with a tablespoon to serve up the sugar. So Indonesian!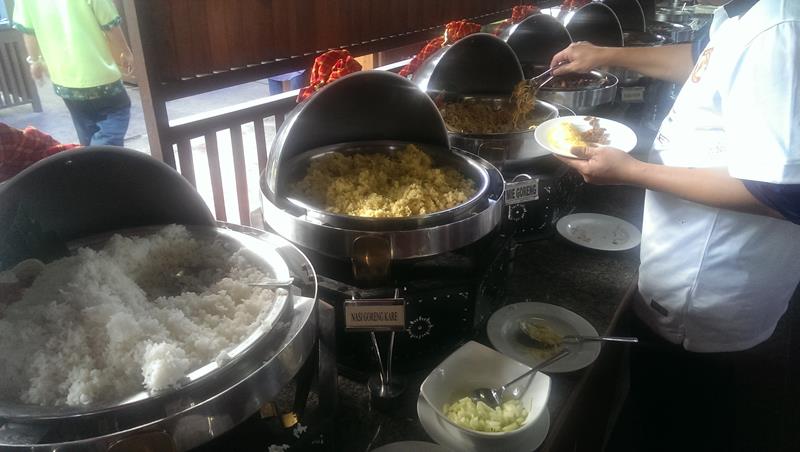 I decided I would take a walk into the centre of Senggigi. I didn't realise that the hotel was around 5 kilometers outside of town. The reception staff said it would take over 30 minutes to walk. It was a very hot day so decided to take a taxi. There are taxis always waiting out the front of the hotel and it only cost 21,000Rp to go into town (A$2.10).
Overall my experience at the Jayakarta was OK, the staff are friendly and rooms very nice but the biggest annoyance was the free WiFi internet which works very very very slowly. Sometimes a page would load but MOST times nothing would load. The reception said because it was the weekend their IT staff were not available to fix it. They ygive give me free of charge an Internet card to connect to a different WiFi hotspot which worked well except I could not connect to Skype which was painful.
Would I stay at the Jayakarta Lombok hotel again? NO. I did try to book into the Sheraton but they were fully booked at the time I was staying in Senggigi.
You can make a reservation direct on the Jayakarta Lombok Hotel website. Or you can sometimes get special deals from the Agoda hotel booking website.