Best Sports Bar in Phnom Penh – Paddy Rice Sports Bar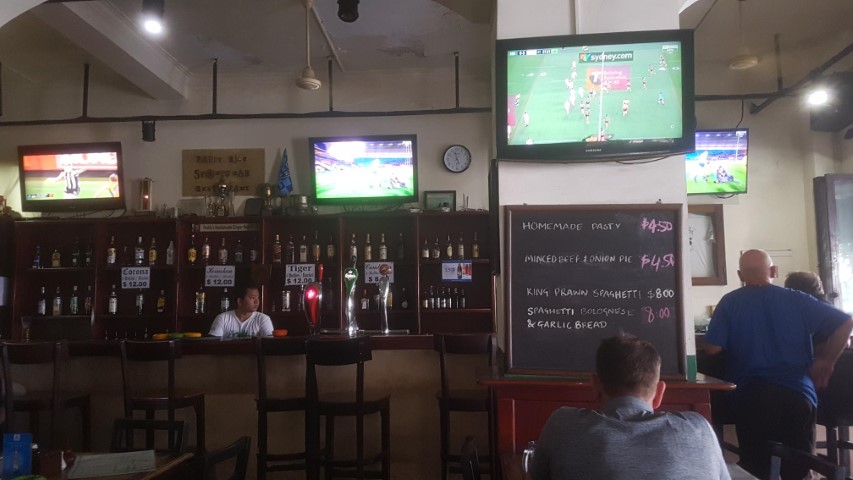 Located on the corner of 136 Street Phnom Penh is the best sports bar showing live sports from all around the world. Paddy Rice Irish Sports Bar is located directly opposite the riverfront of the impressive Mekong River that flows past the centre of Phnom Penh Cambodia.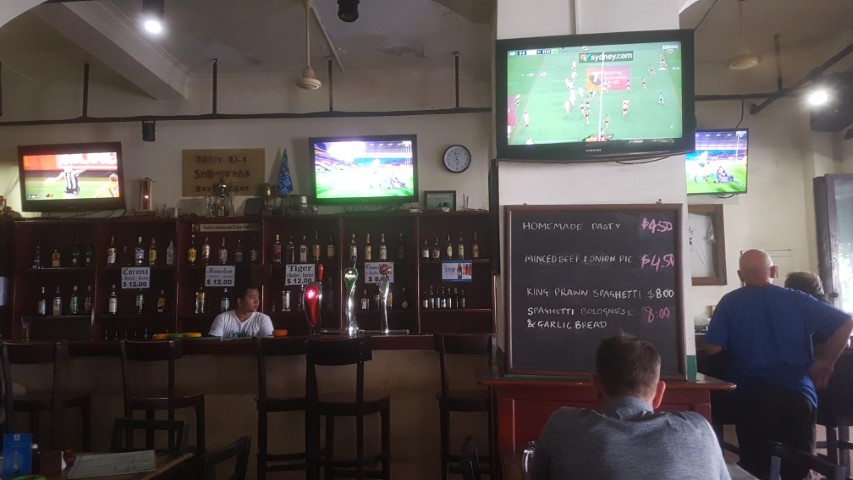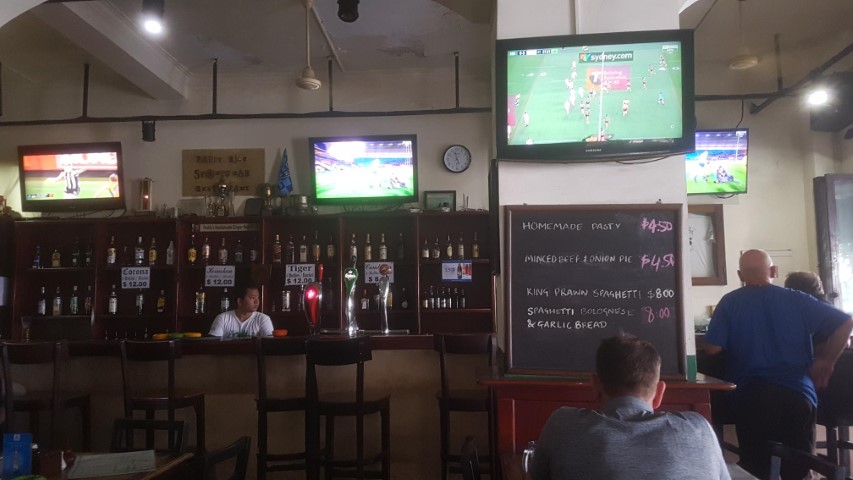 Paddy Rice Sports bar has 4 large LCD screens above the bar, a few more scattered throughout the bar and they also have a large projector screen which they show the biggest events on.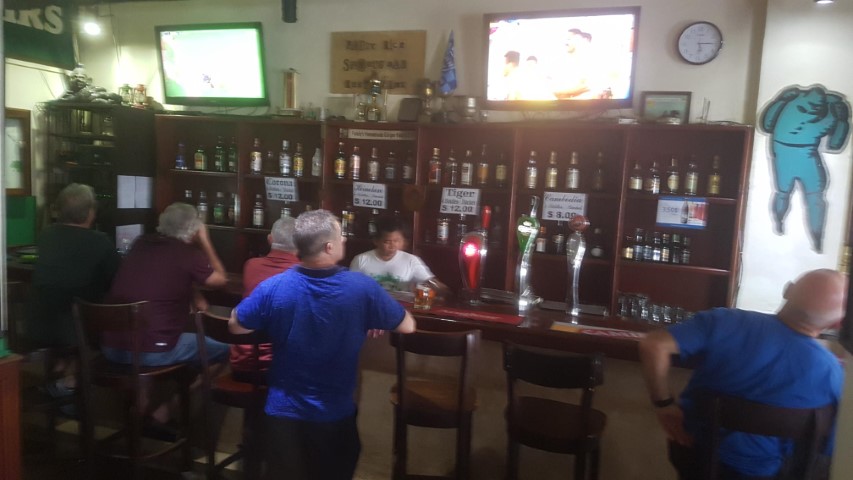 Paddy Rice Sports Bar shows loads of sport including the EPL English Premiere League, Australian NRL,  AFL, Rugby Union, Formula 1 car races, MotoGP bike races, cricket as well as other major events like Tennis. As this is a popular bar and the customers all want to watch different sports, often there will be multiple games being played on the TVs and projector. The majority wins in terms of which sound is turned on. One time I was there they were playing the live AFL, NRL and Rubgy Union and they were playing an EPL game on the large project screen. The sounds was turned onto the AFL as there were more Australians inside watching that game.
Being a great Irish pub, they have a food menu offering up some of the best pub food in Phnom Penh. Great Irish food like Bangers and Mash, Guiness and Beef Pie, Cottage Pie, Irish Beef Stew, Fish and Chips, Burgers, pizza and some local Cambodian dishes.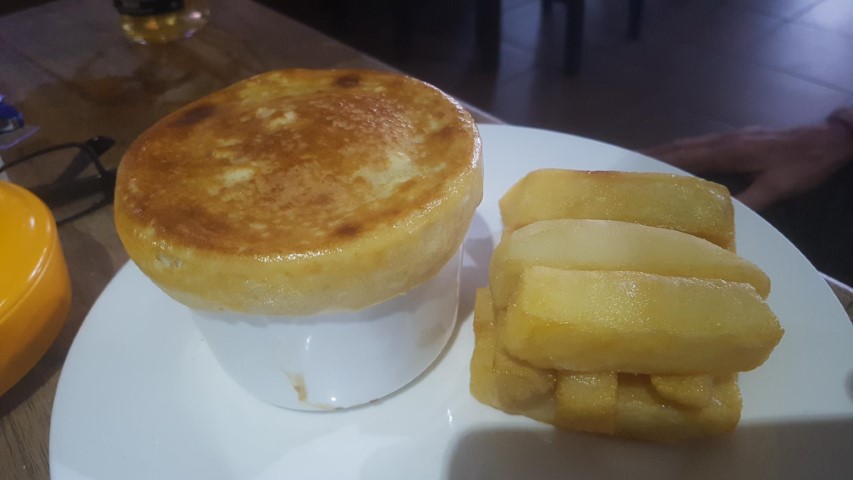 The Paddy Burger is a must have. A homemade gourmet burger topped with their own onion marmalade, lettuce, tomato, onion and dill pickles. You get a choice of chips, potato salad or coleslaw. I went for the side of chips, which are big thick crunchy chips, nice and soft in the centre. The Paddy Burger is US$8.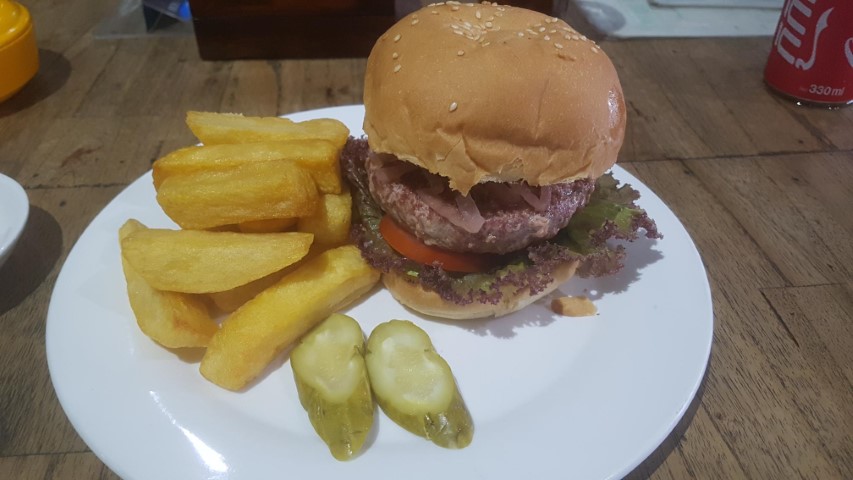 The fish and chips is another great dish. A lovely beer battered fish fillet served with traditional mushy green peas, chunky chips and a homemade tartar sauce with bread and butter to make a good chip butty.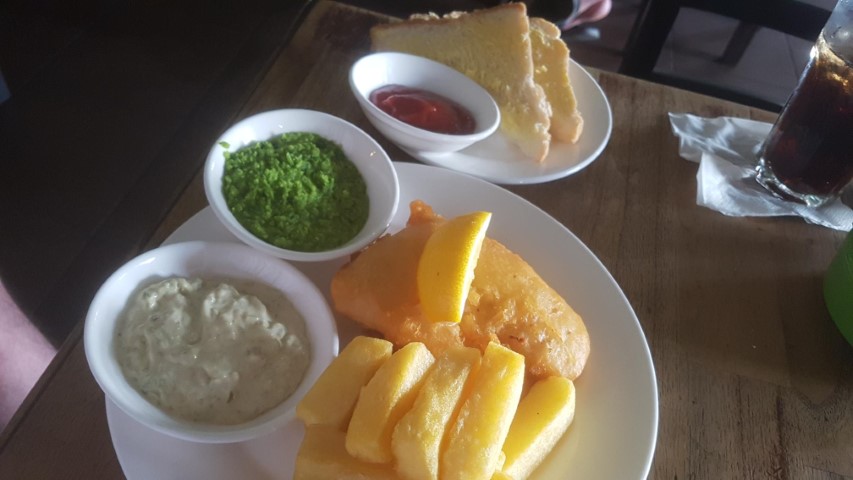 Happy Hour is from 5pm – 7pm when you can buy a draft beer for $0.75. Beers are normally $1.50. They serve glasses of Australian wine for $3.75 or you can buy a whole bottle for $15.50.
Paddy Rice Irish Pub is open for breakfast, lunch and dinner and serve up some of the best coffee in Phnom Penh. They serve up an excellent Farmhouse Breakfast which comes with 2 eggs (fried/poached or scrambled),  2 homemade sausages, bacon, grilled tomato, baked beans, fried potato, toast or bread, tea or coffee, all for US$8.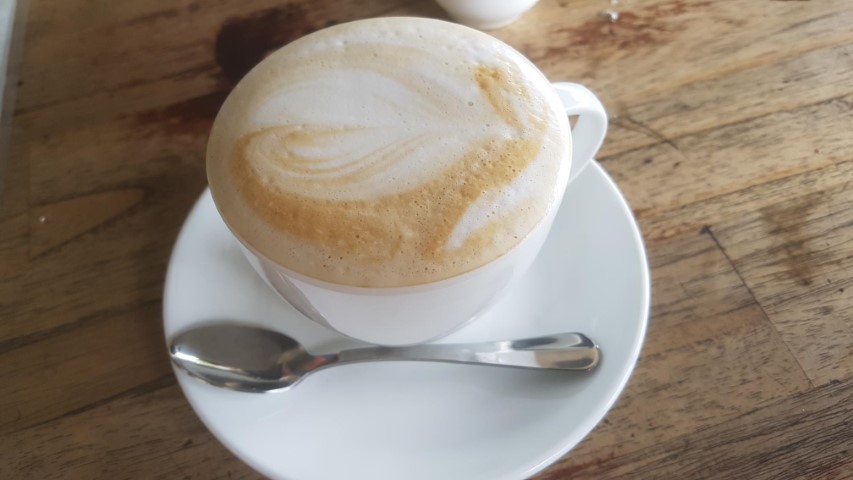 Check out the location of Paddy Rice Irish Sports Pub in Phnom Penh