Best Youtube Videos about Bangkok Now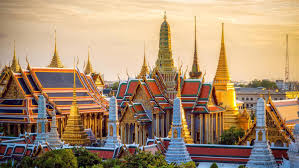 There are so many Vloggers covering Bangkok! So many! I been searching through the latest Youtube videos to get information for my upcoming visit to Bangkok. I want to check out what is open, what is it like in the nightlife areas and what restaurants and street food are good to try. So many Vloggers and so many videos! And most are rubbish and really hard to watch. So I am posting up the best videos I find that were recently posted to get the latest information about Bangkok. Here are the Best Videos About Bangkok I could find with up to date information (with no annoying VLoggers constantly giving their opinion):
Bangkok CHINATOWN Today
This is a video showing the sights of Bangkok Chinatown and some great footage of the street vendors cooking the food out on the streets. No commentary, just the sights and sounds of Bangkok. Oh Chinatown does not look like it has changed!
Amazing Street Foods At Indy Night Market Bangkok
Another simple video showing you the sights, sounds and yummy street food at Indy Night Market Bangkok. YUMMY!
AUTHENTIC Thailand Morning Market Experience!
This is a Vlog from the lovely Josie. Very straight to the point without all the boring commentary. Showing a popular morning market and plenty of street food in Bangkok.
Epic Thai-Viet Street Food Pancakes in BANGKOK
After Mark Wiens, Gary Butler is the next inline for King of Bangkok Food videos. He posts up regular videos, showing loads of different street food in Bangkok. This is just a quick 5 minute video.
Bangkok midnight street scene Soi Cowboy – 2022
This is a simple walking video, showing what Soi Cowboy is like after midnight. Filmed in April 2022 so very recent, showing what it is like on the ground in Bangkok. No annoying Vlogger giving their opinion or trying to explain it, just raw walking footage.