Weather in Bangkok in April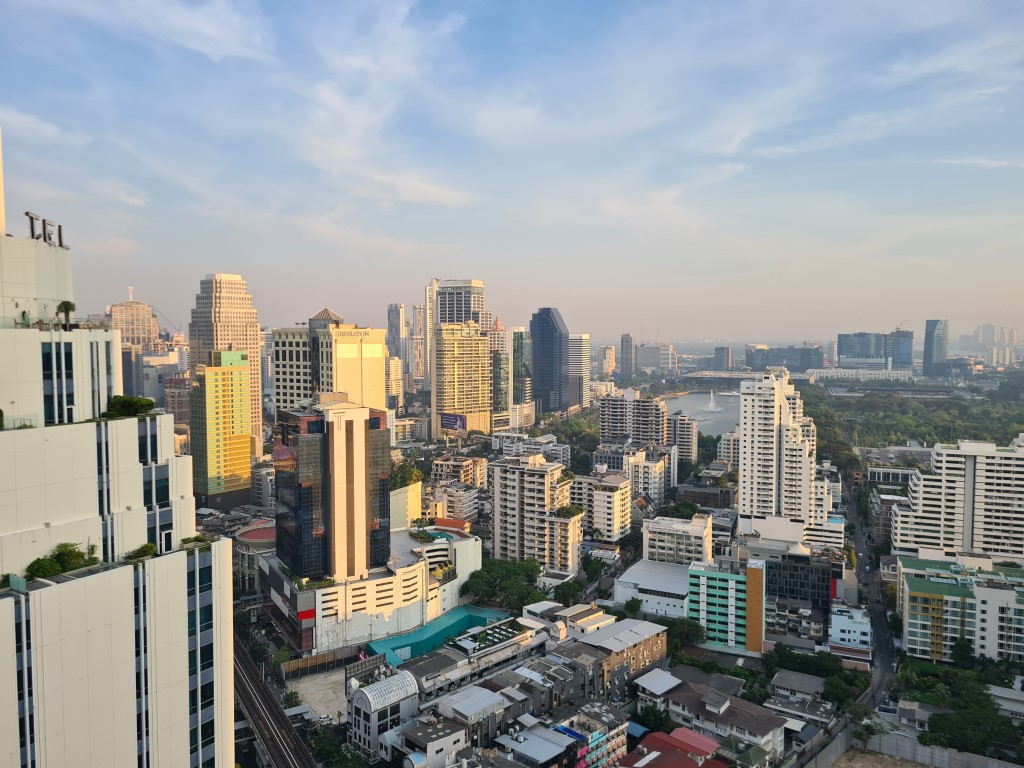 I think April is a great time to visit Bangkok. If you like hot, sweaty weather that is, which I do. April is one of the hottest months in Bangkok with daytime temperatures of around 36 degrees Celsius (96.8F) and night rime temperature only going down to around 28 degrees Celsius (82.4F). There is very little rainfall during April in Bangkok with many only 6 days during the month of April when you may get a short shower.
I was in Bangkok in April 2023 for the first 2 weeks and didn't get 1 day of rain. Beautiful blue skies most days, sometimes a bit cloudy. The first week of April was very pleasant. Even though it was getting to 36 degrees Celsius, it was not too humid so you could walk around without getting too sweaty.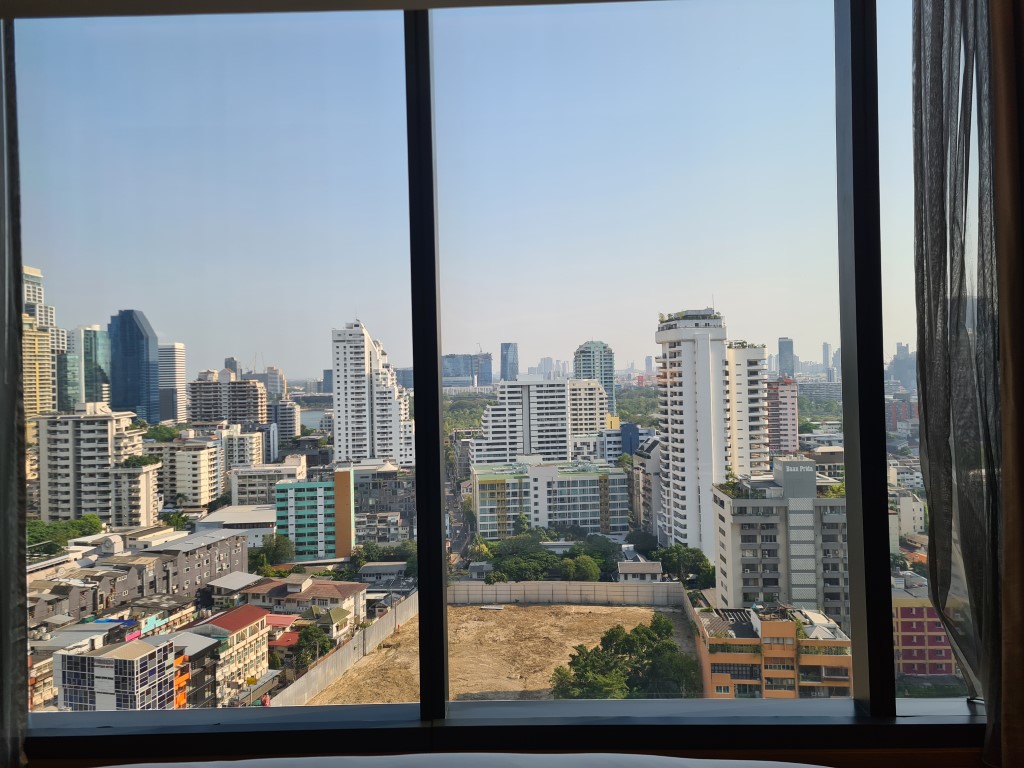 The second week of April, the humidity spiked considerably, real sweaty weather, which coincided with the annual festival of Songkran, the Thai New Year Water Festival which helps with the hot weather as you will get soaked with the water fights that break out on the streets of Bangkok!
With not so much cloud cover you will also experience some great sunsets in Bangkok during April.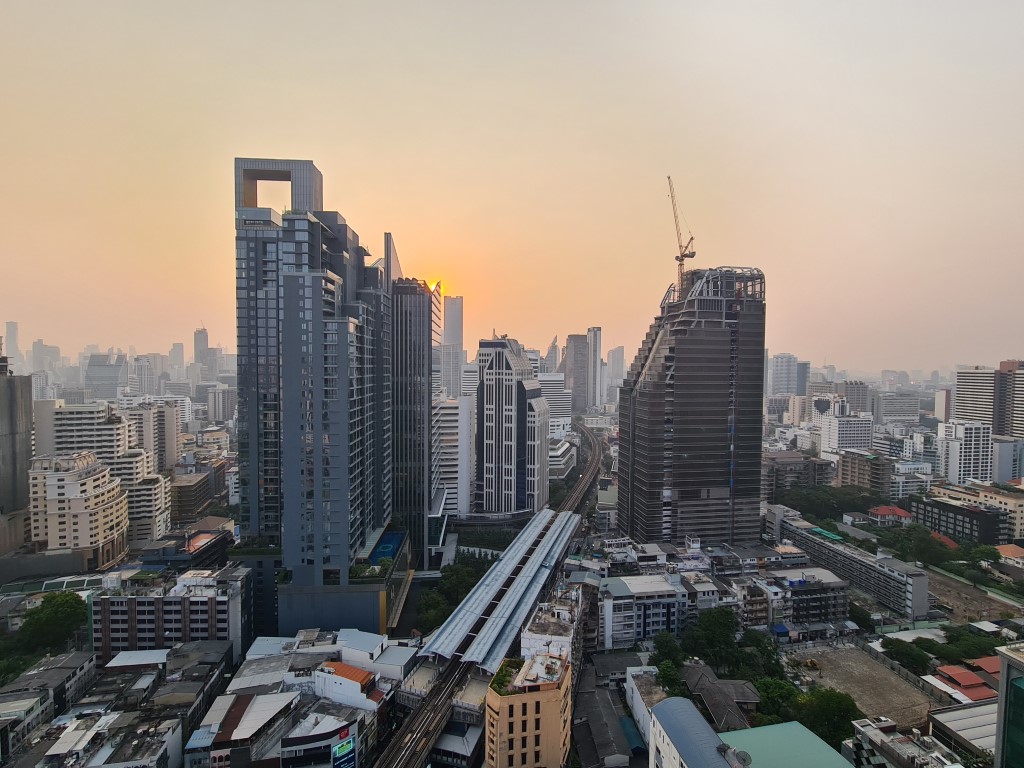 I highly recommend April as a good time to visit Bangkok, again if you like it hot and sweaty then you will love it. And Songkran is one Thai festival that needs to be seen to be believed!