Gymnasium at Hyatt Regency Sukhumvit Hotel Bangkok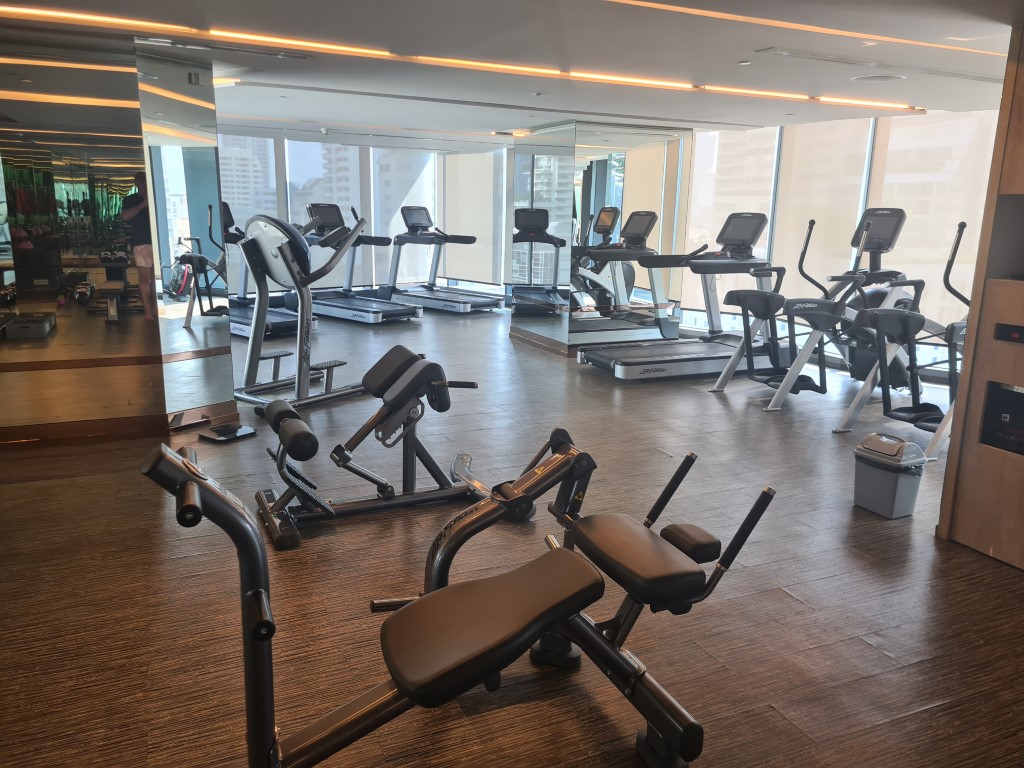 The Gymnasium at the Hyatt Regency Sukhumvit Hotel Bangkok is located on the 6th floor of the hotel, next to the very nice swimming pool. This is an awesome gym, fully equipped with all the equipment you need for a full exercise workout.
This is one of the best hotel gyms I have experienced and it is usually very quiet with only 1 or 2 other people in the gym each time I have visited, so no waiting for the equipment you want to use.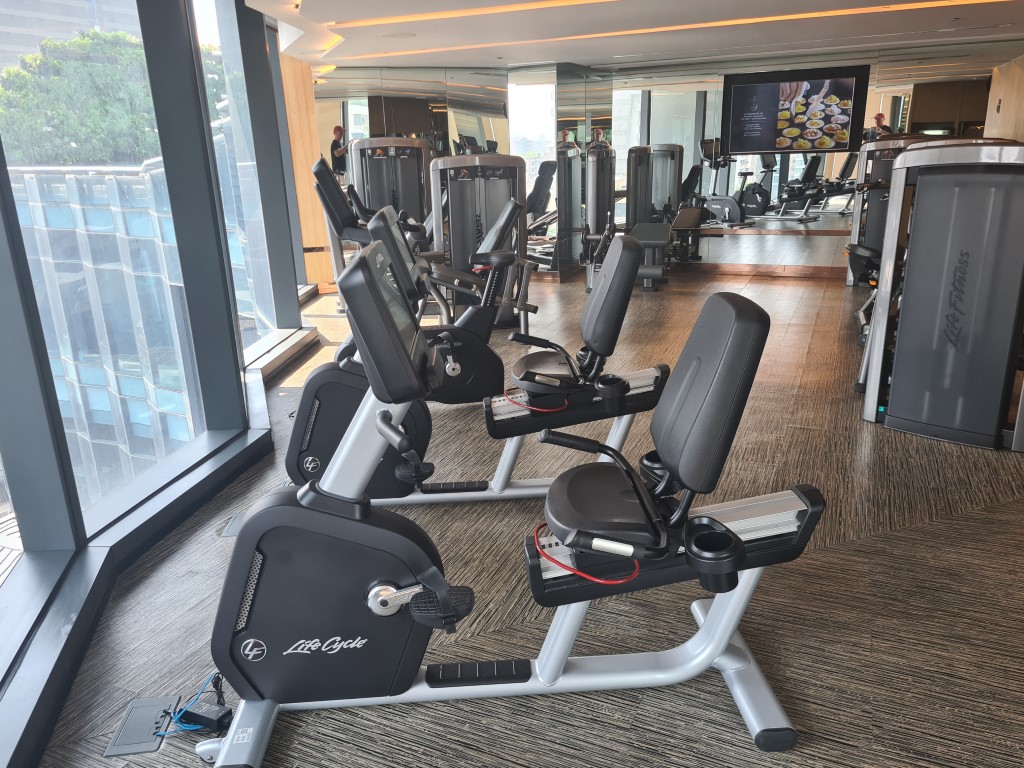 All the cardio machines are lined up against the full floor to ceiling windows, giving you can excellent view down Sukhumvit Road and over the BTS Nana train station.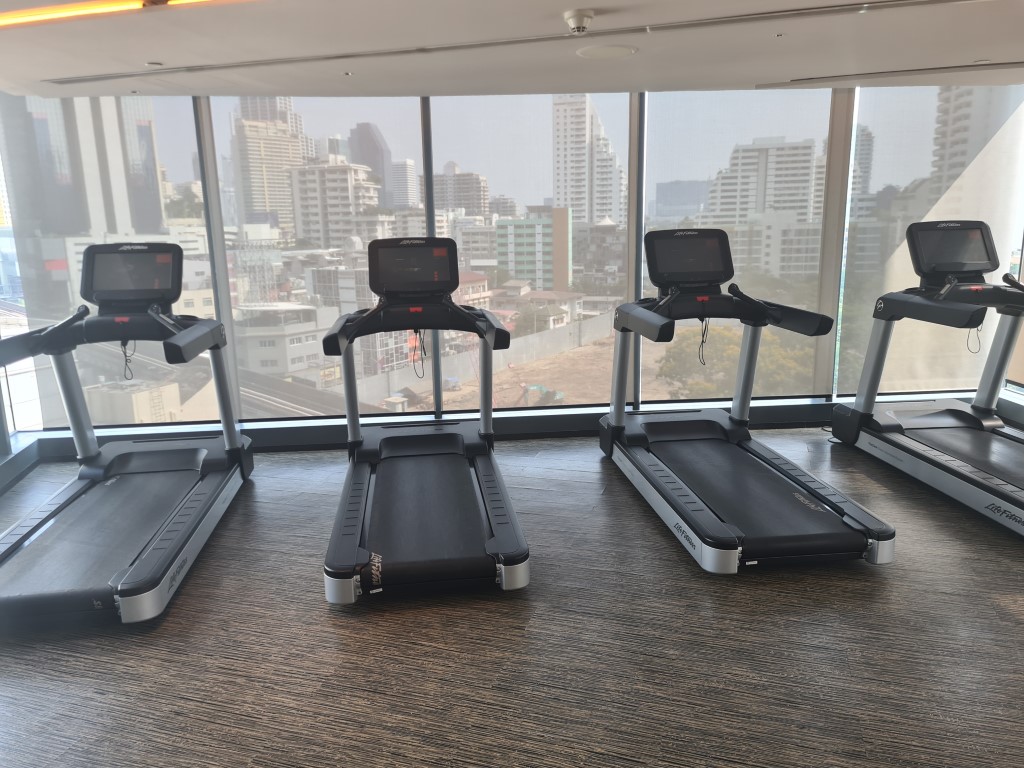 As well as loads of cardio machines, there are a full selection of different weight machines for exercising your legs, chest, shoulders and back.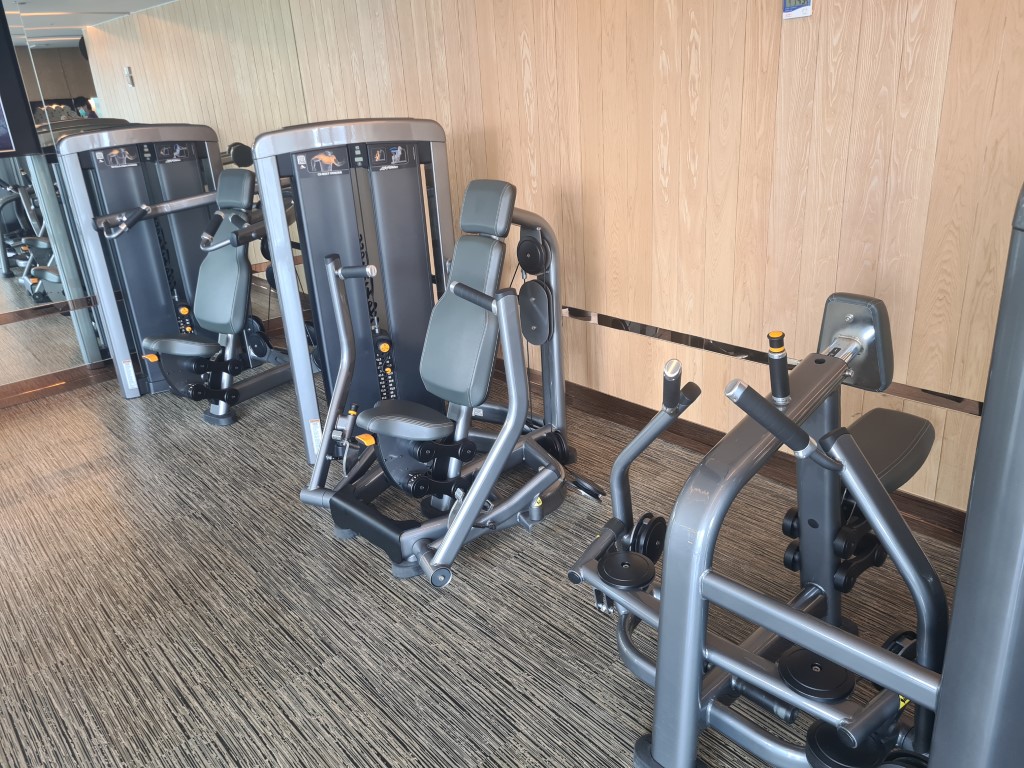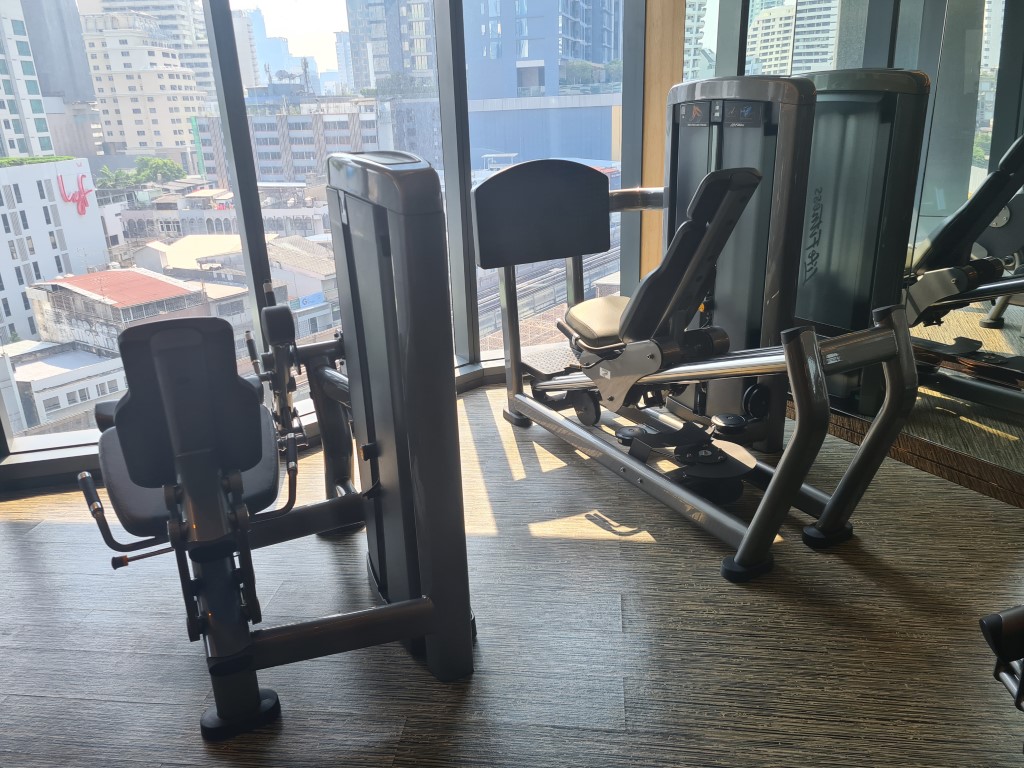 There is also a full rack of free hand weights.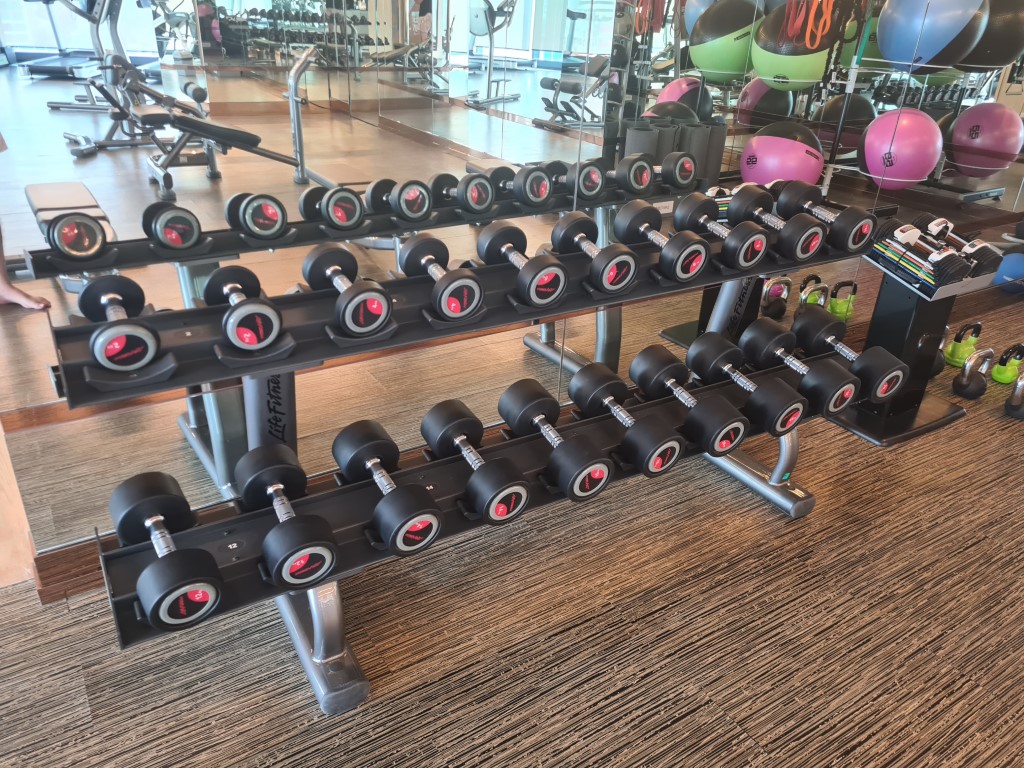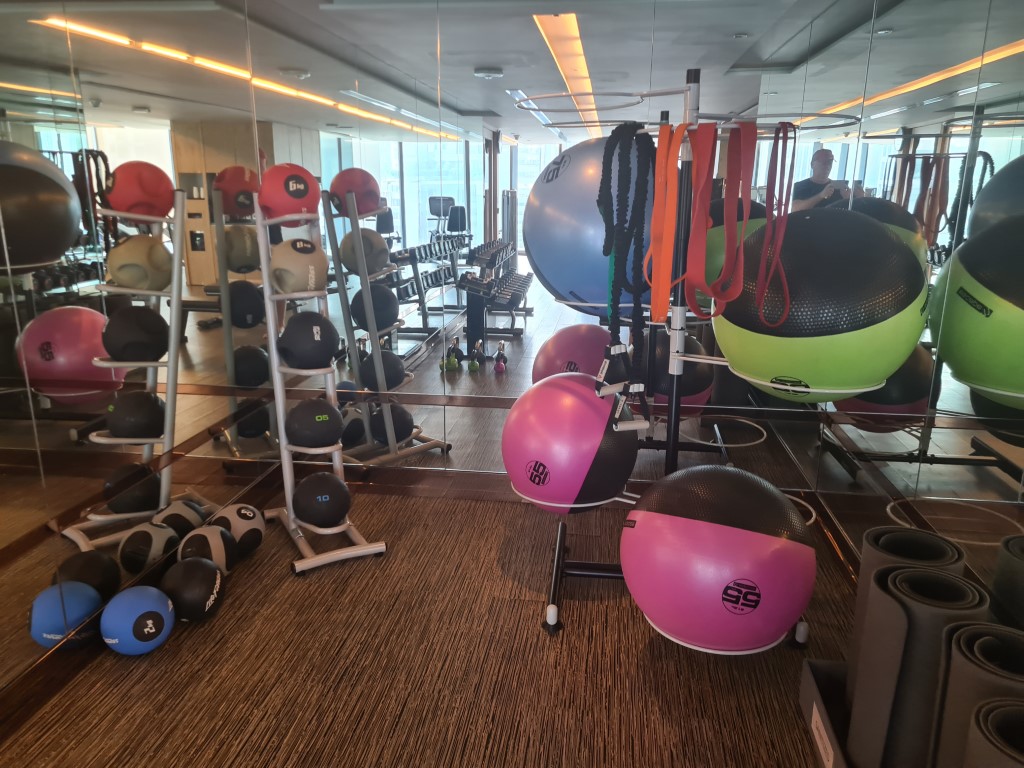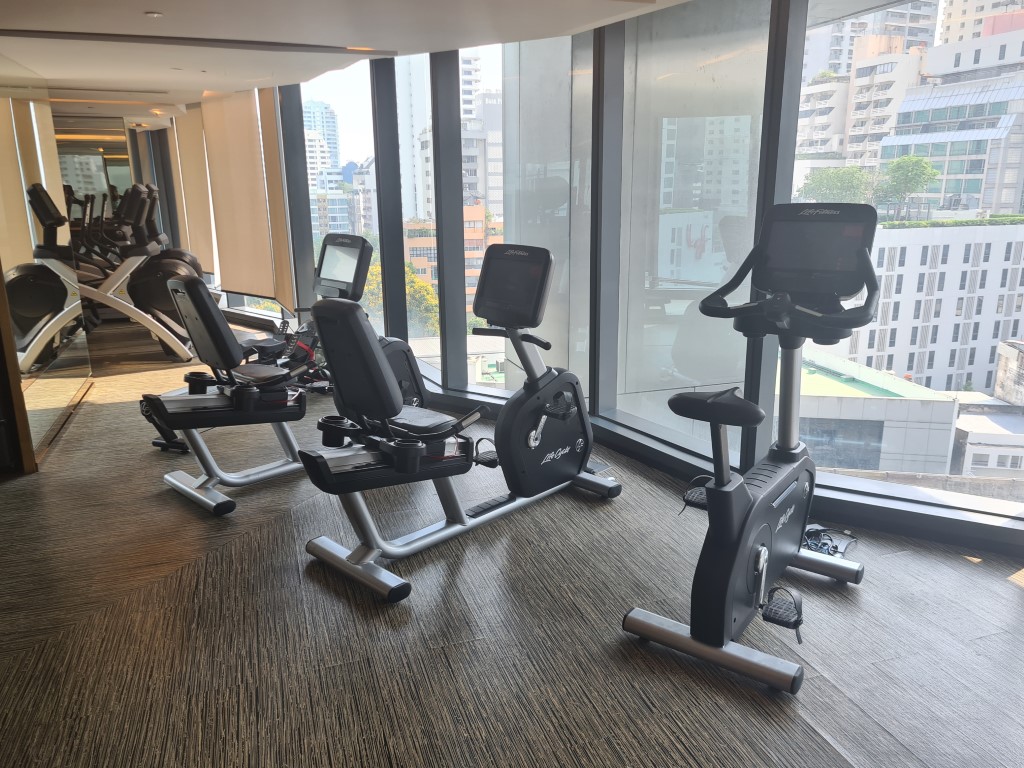 Right in the centre of the gym is a refrigerator with cold drinking water and cold towels.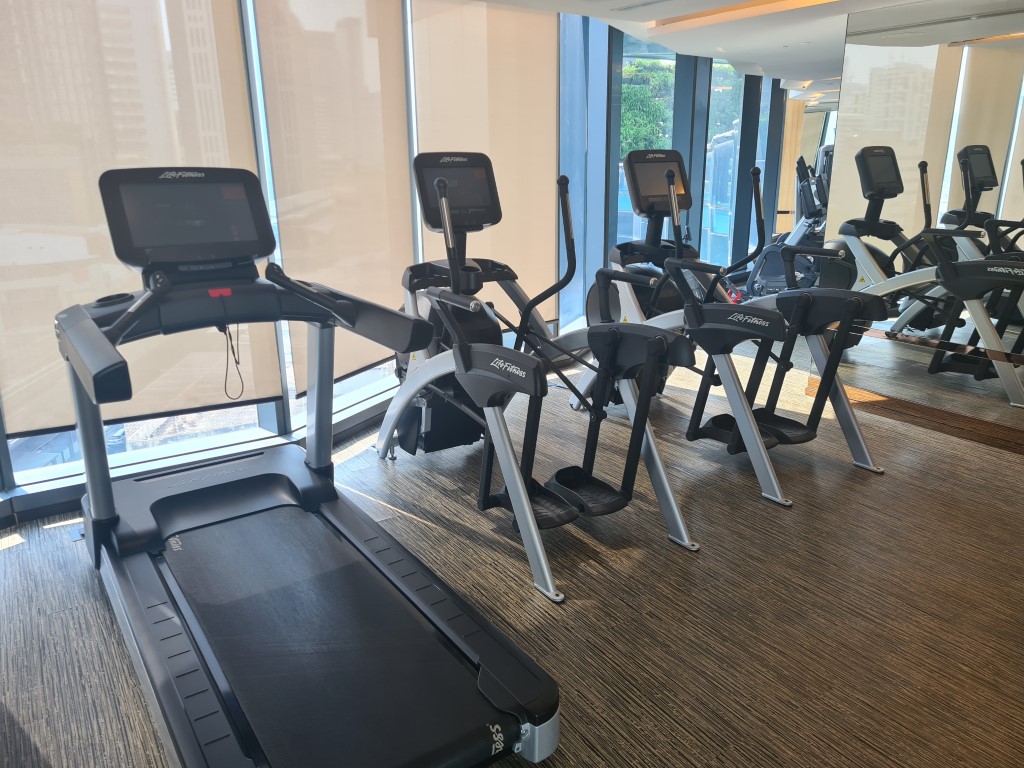 Everyday at the gymnasium at Hyatt Regency Sukhumvit they have a different fitness class ranging from boxing classes, fitball classes, aerobics, stretching, weight training and core workouts. Class start at 3pm and go for 45 minutes, with a fitness instructor leading the classes. Check with the hotel for extra costs for these classes, they should be free if you are a guest at the hotel.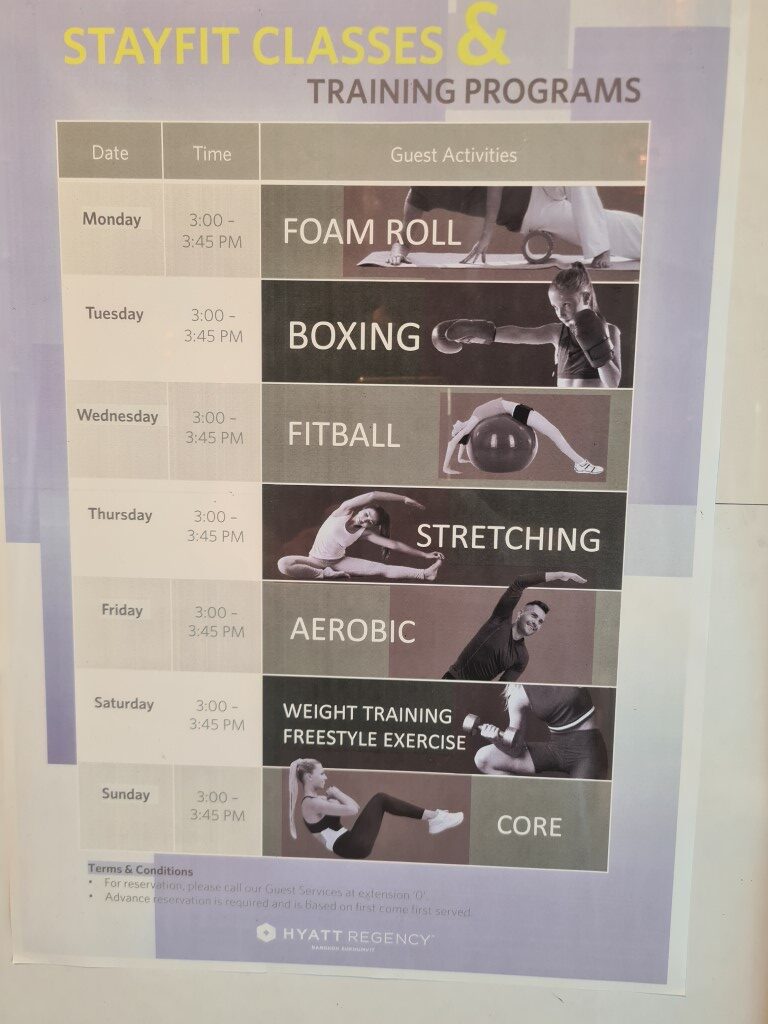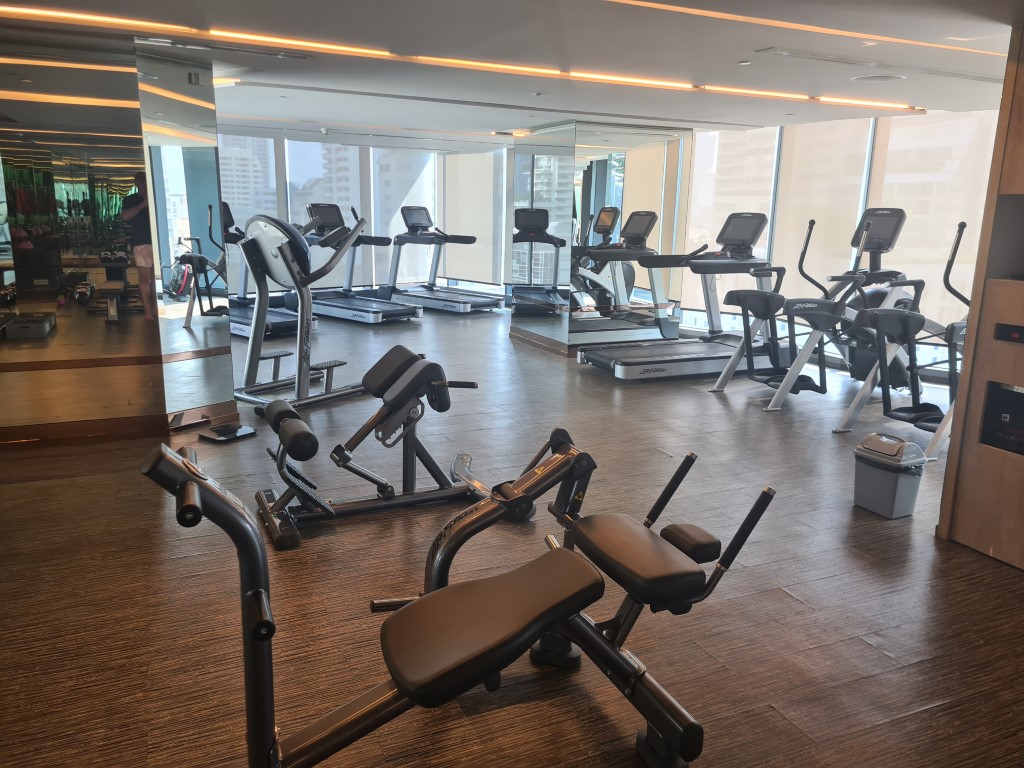 [do_widget id=wpp-4]