Chinatown Complex Food Centre Singapore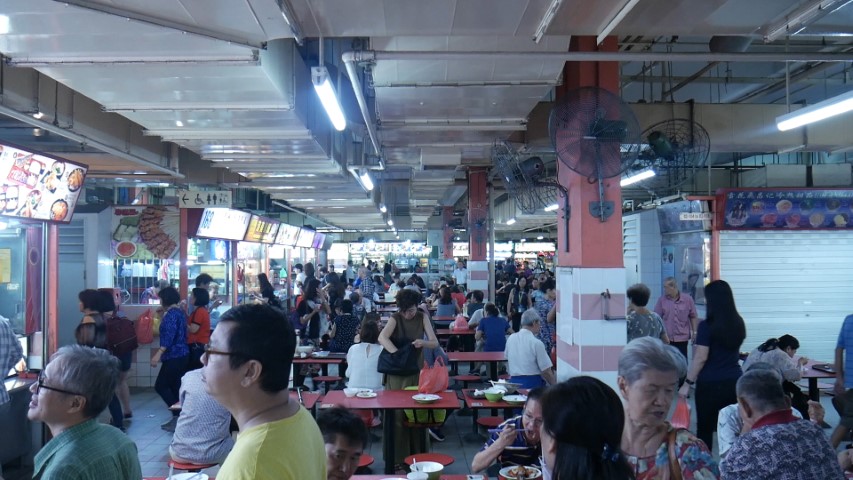 The Chinatown Complex Food Centre is the largest food hawker centre in Singapore with 187 stalls serving up a huge range of Asian food. The majority of the food in the Chinatown Complex is Chinese but there are other stalls serving traditional Singaporean dishes as well as some Thai food.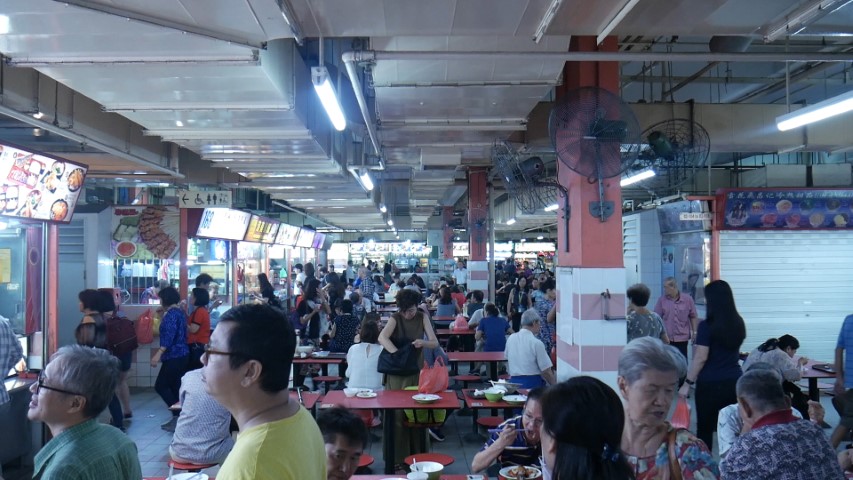 The Chinatown Complex Food Centre is located on the 2nd floor. The 1st floor of the complex is a huge market selling loads of Chinese fabrics, closes and souvenirs.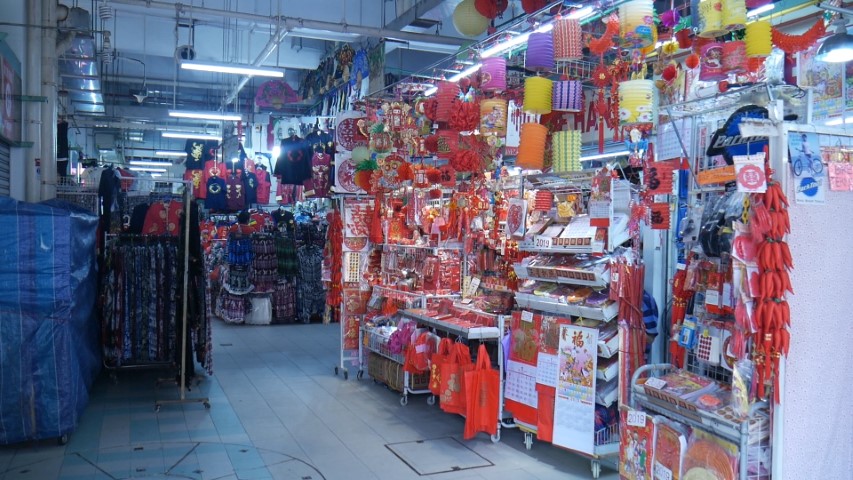 The food prices at Chinatown Complex are some of the cheapest you will find in Singapore. With so many food stalls all selling similar food, there is huge competition which keeps the prices down. You can get a serving of Singapore's famous Hainanese Chicken Rice for only S$3.
The most famous food stall in Chinatown Complex Food Centre is Hawker Chan which became famous when they were issued a Michelin Star in 2016. Hawker Chan has huge queues, often taking more then 30 minutes to get to be served. Hawker Chan serves up Hong Kong soy chicken rice and roast pork.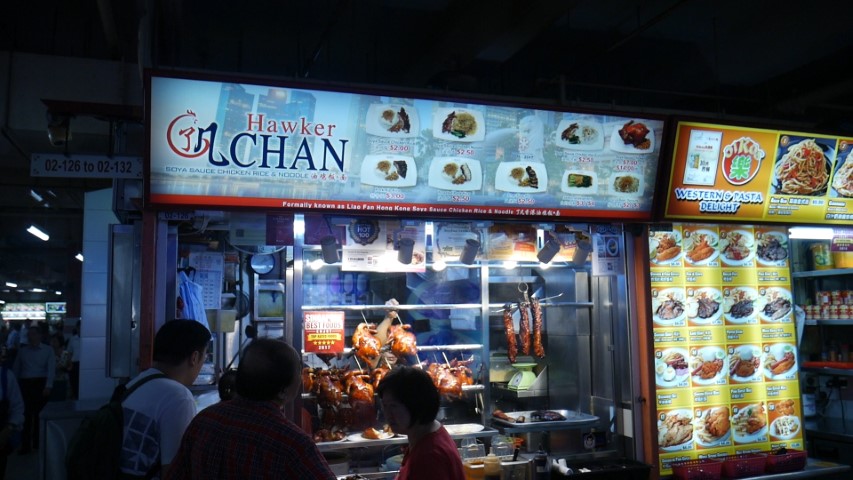 There are a few other stalls in the Chinatown Complex Food Centre serving up the same Hong Kong style soy chicken and roast pork. If you want to avoid the huge queue, then head to stall 02-44 called Emerald Soya Sauce Chicken. Here you will get a small plate of Soya Sauce Chicken Rice for $3 or a large plate for $4.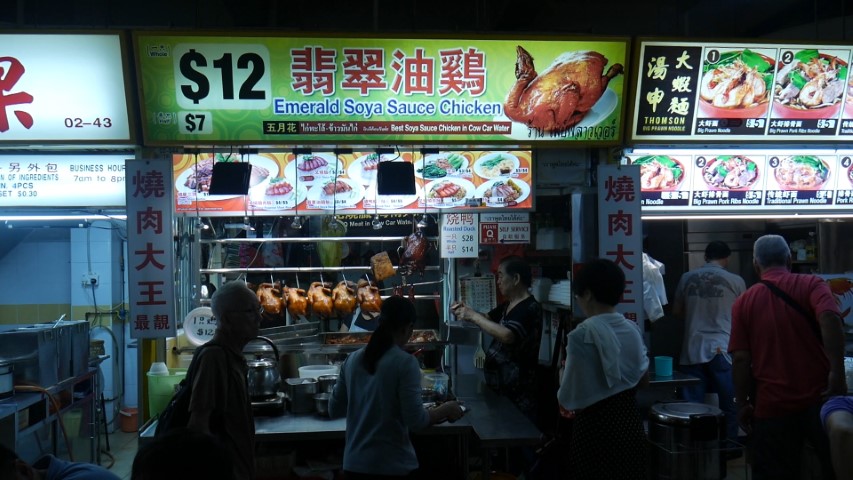 For the best Hainanese Chicken Rice, head to my favourite stall, number 02-169, called Super Mummy Hainanese Chicken Rice. There is usually a queue at this stall but only of a few people and it only takes a few minutes to get served.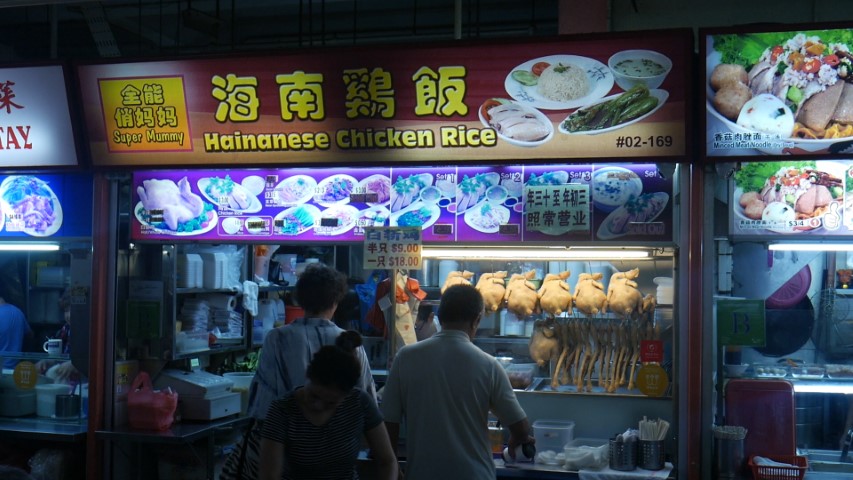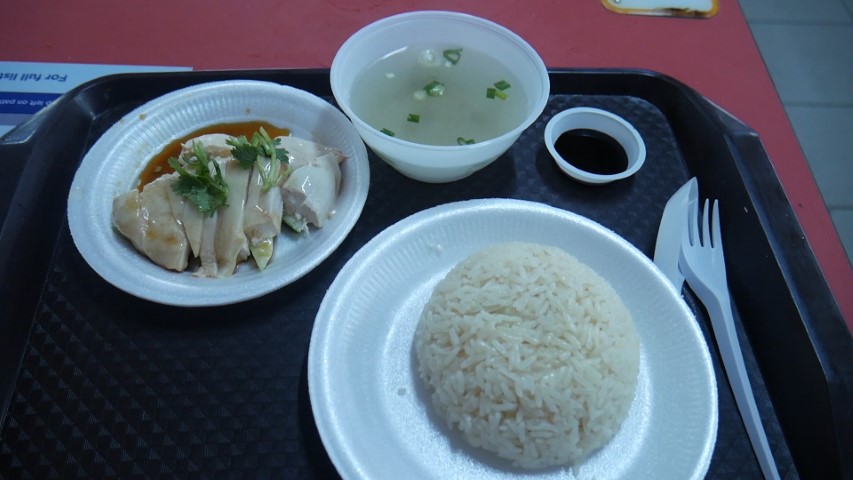 The easiest way to get the Singapore's Chinatown Food Centre is via Chinatown MRT Station on the North East Line and Downtown Line. As you are exiting the MRT station there are clear signs showing you the direction to Chinatown Complex.
Check out the location of Singapore's Chinatown Food Centre
[do_widget id=wpp-14]