Zion Riverside Food Centre Singapore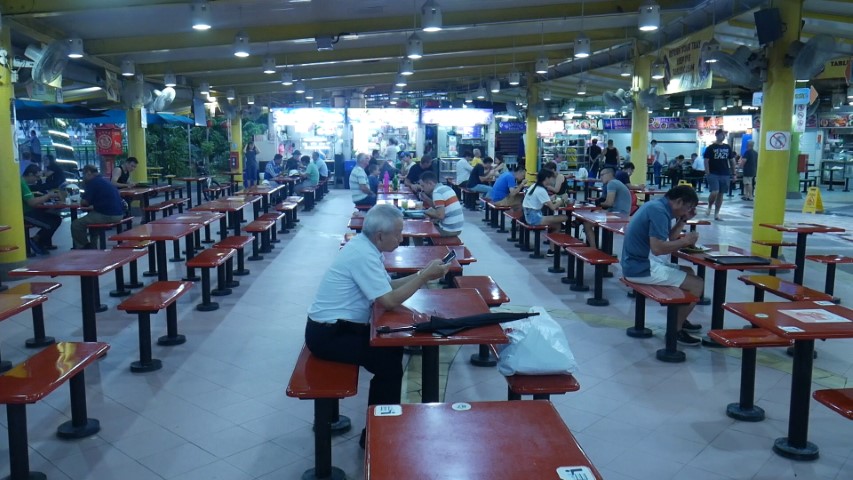 Zion Riverside Food Centre is one of my favourite food hawker centres in Singapore. It is a relatively small hawker centre but there are still a good range of stalls selling a good selection of Asian foods and some of Singapore's famous dishes.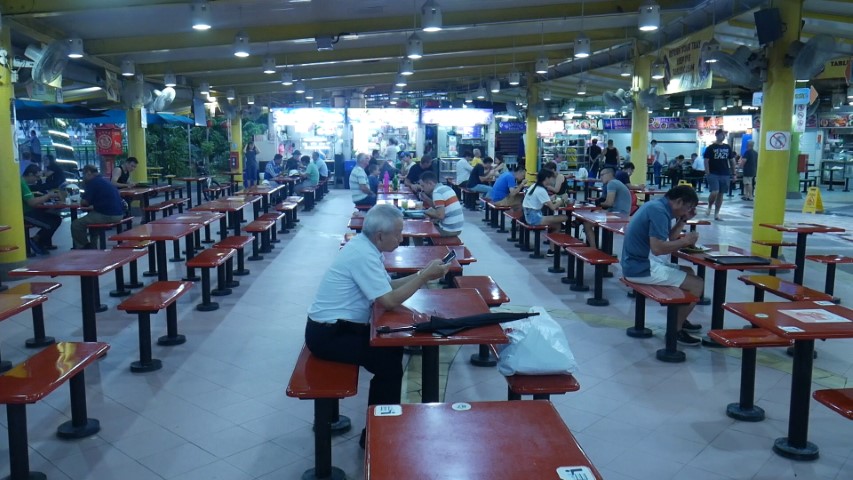 Zion Riverside Food Centre is located on the Singapore River but the section of river is only quite narrow, more looking like a canal than the famous Singapore River. You do not come here for the view of the river but for the tasty and cheap food.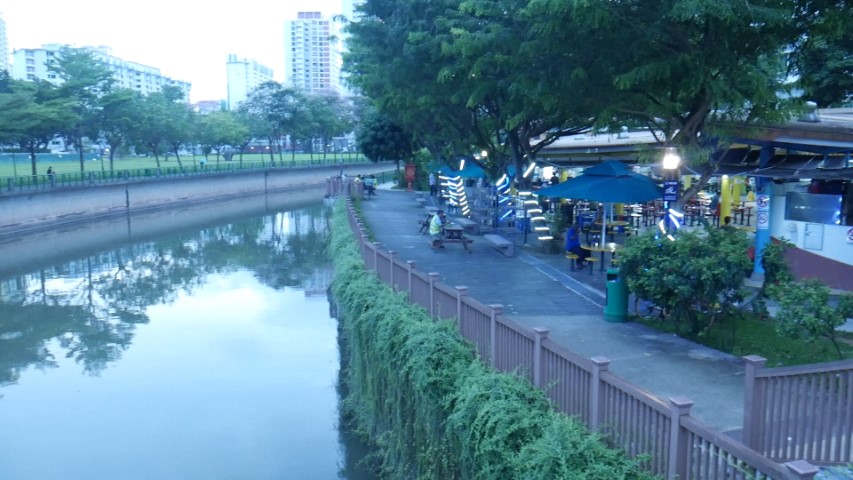 The most popular food stall here at Zion Riverside Food Centre is the Zion Road Fried Kway Teow. There is always a queue at this food stall of 10 or more people waiting for their delicious fried Kway Teow. This is the 1st stall you walk past when you walk into the food centre.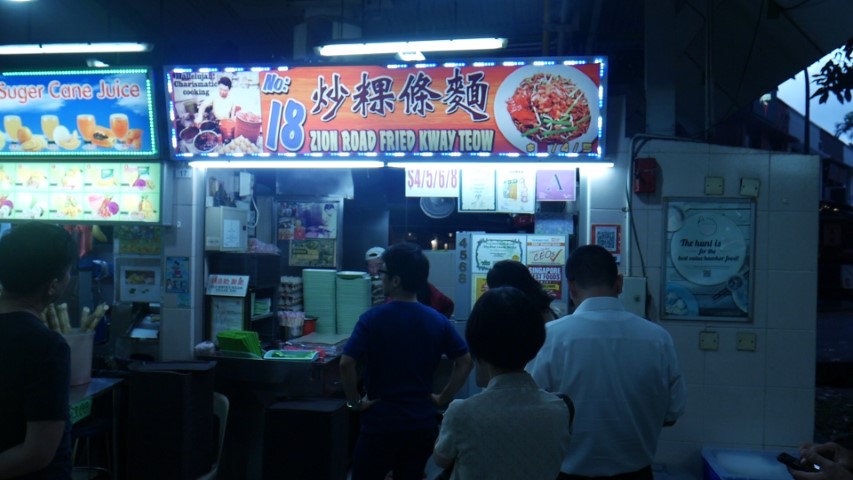 The other most popular stall here is the Boon Tong Kee Kway Chap which serves up delicious braised duck and Char Siew roast pork with nice crispy crackle.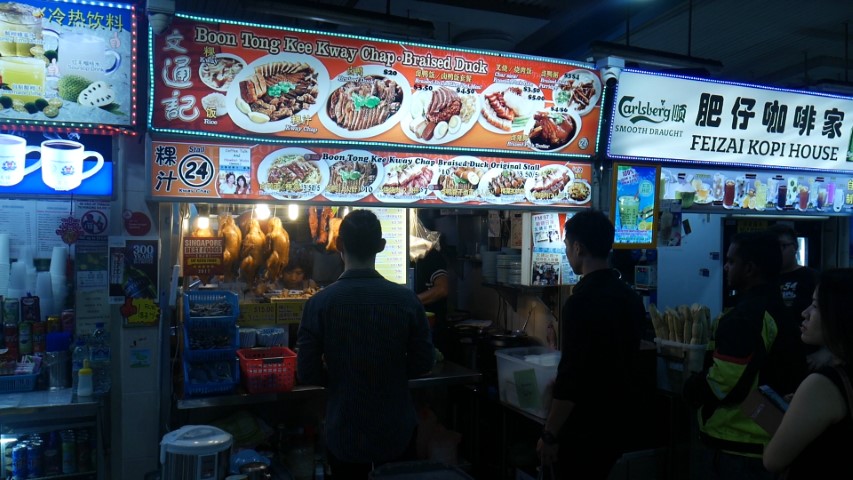 My favourite stall is the Chong Pang Village which serves up delicious BBQ Chicken Wings and satay. The BBQ Chicken wings are only $1.40 per wing, with a minimum purchase of 2 chicken wings. Each time I come here I always get a few chicken wings as a starter before I go buy a larger dish for my main meal. These wings are the perfect food to have with a nice cold beer.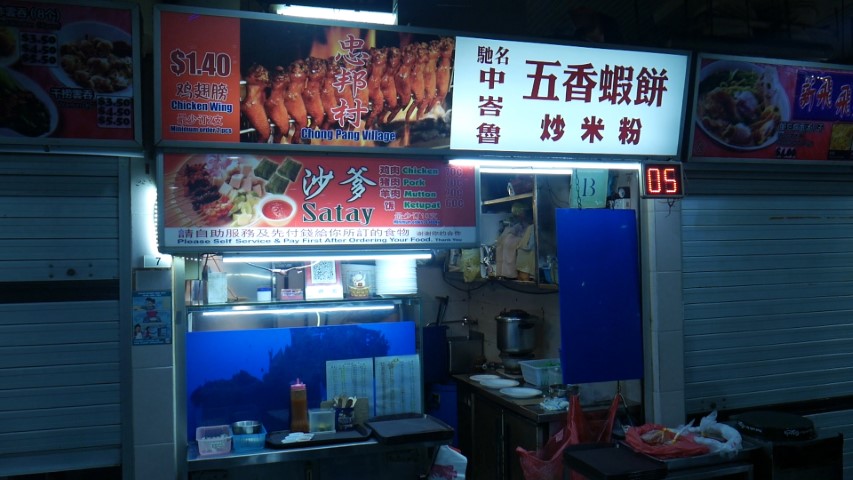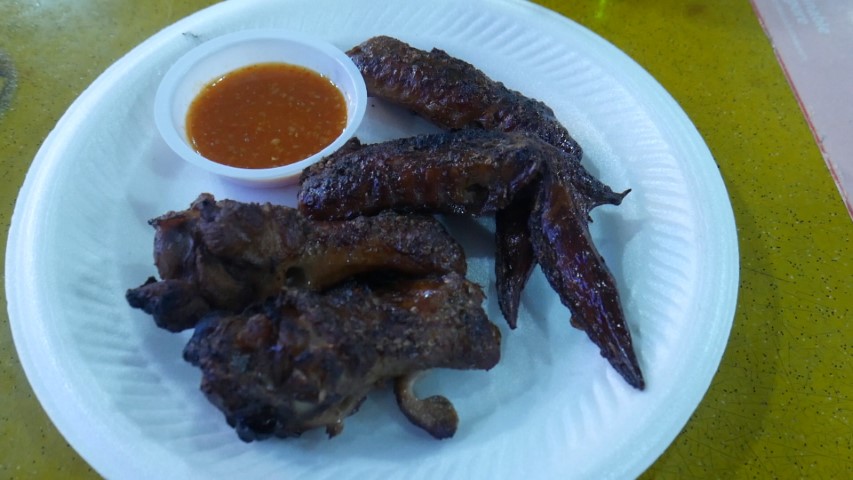 A large bottle of Tiger Beer or Bavaria beer only costs $7 here at Zion Riverside Food Centre.
There are no MRT stations close to Zion Riverside Food Centre. It is located just 5 minutes drive from Orchard MRT station. A taxi from here will cost around S$7. If you want to get a taxi when you are leaving, it is quite hard to flag down a taxi on the busy Zion Road. The best thing to do is to walk down to the Great World City Shopping Mall which has a taxi rank out the front.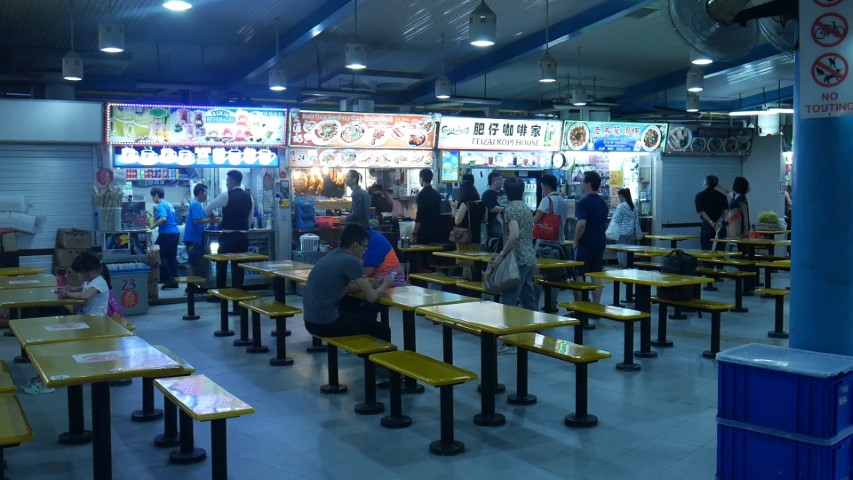 Zion Riverside Food Centre is open 7 days a week from 8am – 10pm.
Check out the location of Zion Riverside Food Centre in Singapore
[do_widget id=wpp-14]