Best Bars in Pub Street Phnom Penh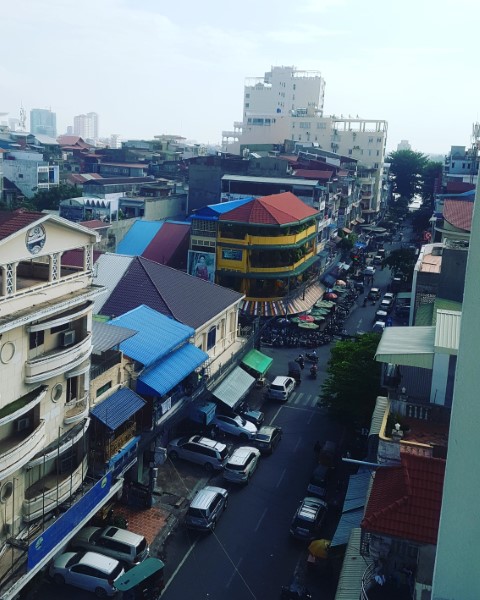 136 Street Phnom Penh is often referred to as Pub Street. With the first 2 blocks closest to the river lined with beer bars selling cheap drinks and food.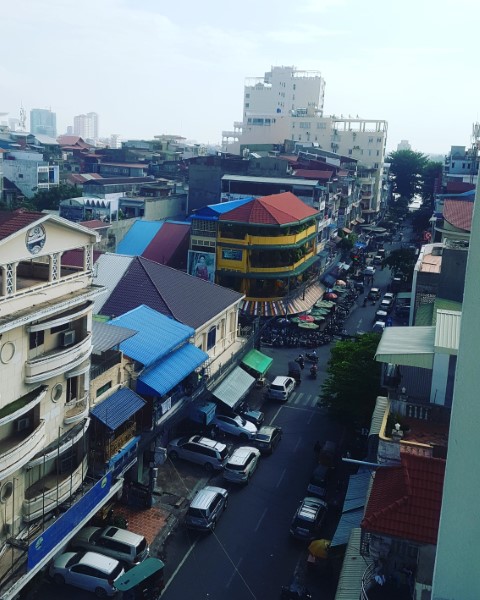 Prices of the drinks on 136 Street Phnom Penh are very reasonable. With a large glass of tap beer costing $2.50 after 7pm and they have happy hour (s) when the drinks are only $US0.50. Happy Hour runs from 7am – 7pm. So 12 Happy Hours!
A few of the bars on Pub Street Phnom Penh are open 24 hours a day so it is not uncommon to walk down this road in the morning, searching out your delicious breakfast, when you walk past guys having brekky beers at 7am.
Corner 136 Bar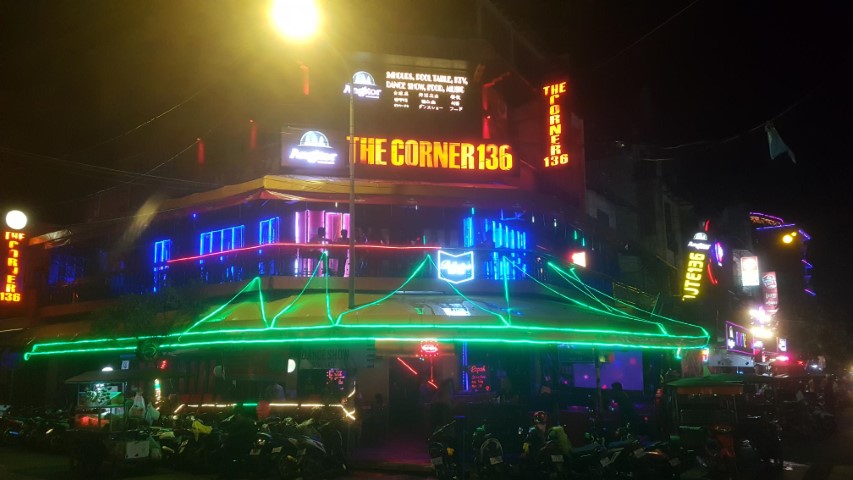 Without a doubt, Corner 136 Bar is the best bar on Pub Street Phnom Penh. Corner 136 Bar is spread across 2 floors, with an excellent balcony on the 2nd floor looking straight down onto the intersection, the busiest part of Pub Street. If you love people watching, then grab a beer, sit on the balcony and watch the traffic down the street. On the ground floor of Corner 136 Bar they have pool tables.
Tap beers at Corner 136 Bar are only US$2.50 and they have $0.50 beers from 7am till 7pm.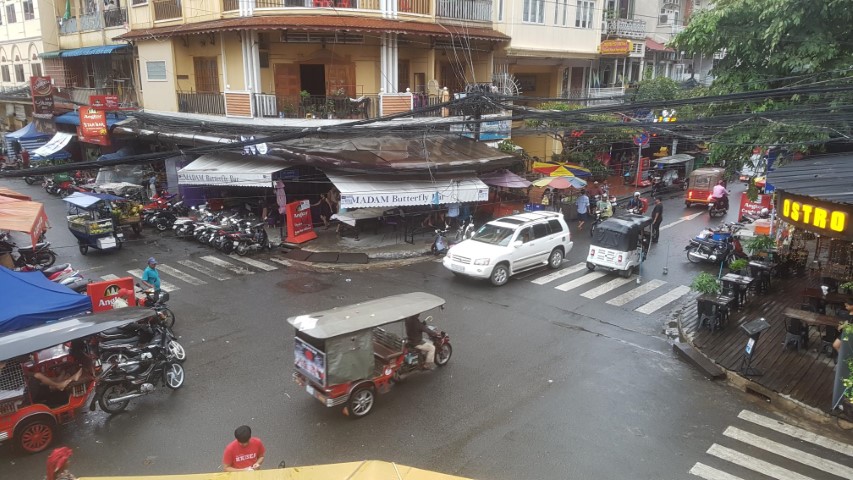 Candy Bar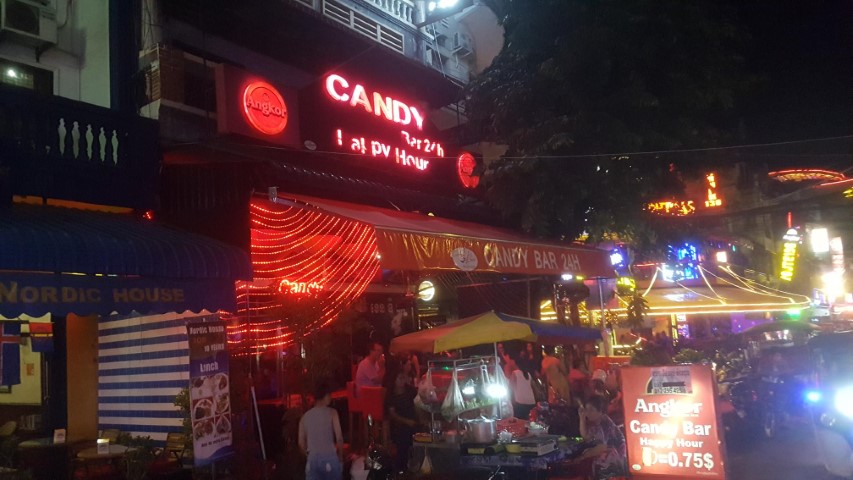 Candy Bar is one of the most famous and popular bars in Phnom Penh's Pub Street. Open 24 hours, Candy Bar has a pool table out the front of the bar and another pool table inside in the air-conditioned bar. With happy hour beer prices at $0.75 they also have a food menu with a range of Western food like pizza and also local Cambodian food.
Cloud 9 Skybar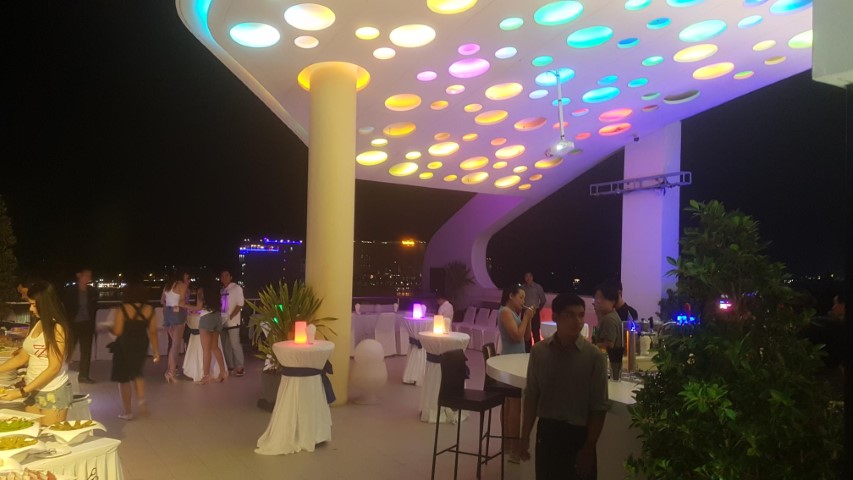 Cloud 9 Skybar is a very cool rooftop bar ontop of the Sun and Moon Urban Hotel. You can visit this bar even if you are not staying at the hotel but this is one of the best hotels in Phnom Penh so why not stay here and enjoy sunset beers overlooking the city and riverfront.
Beers are US$3 with bar open from 11am in the morning through to late at night. They have a happy hour between 5pm and 8pm when you get 3 beers for the price of 2.
Check out Sun and Moon Urban Hotel review
Paddy Rice Sports Bar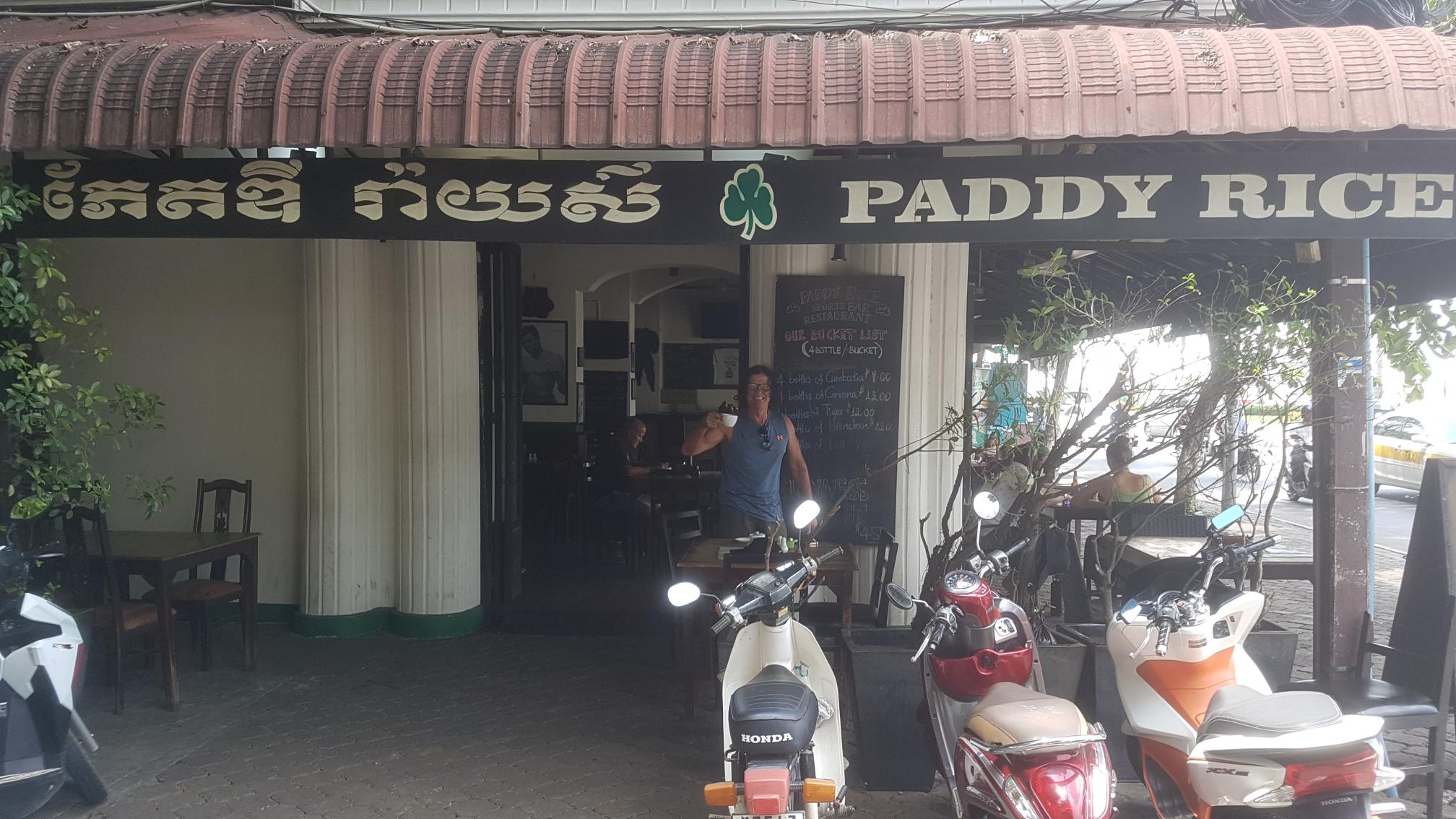 Paddy Rice Sports Bar is a laid back bar right down the top end of 136 Street, located directly opposite the river front. A great sports bar with large TV screens for watching live sports. With cheap drinks and cheap good quality food.
Read more about Paddy Rice Sports Bar.
Route 136 Bar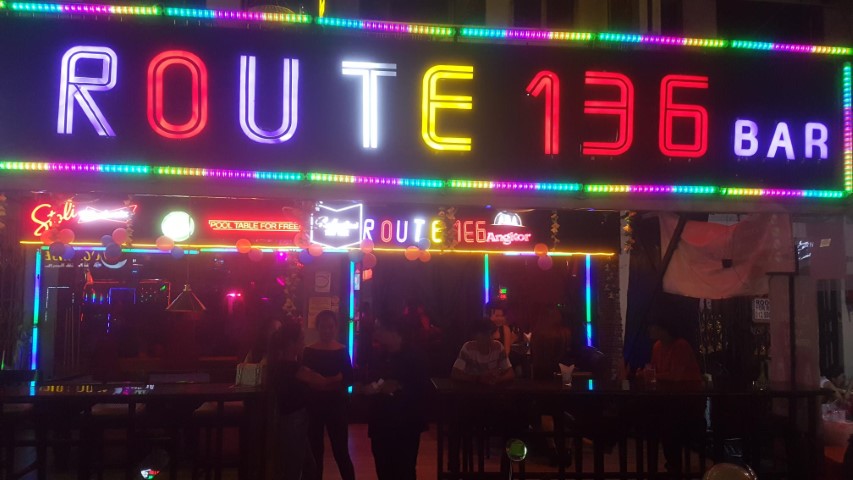 Route 136 Bar is another very popular bar on 136 Street Phnom Penh. Recently renovated, with air-conditioning inside and some chairs out the front for watching the crowd stumble down the road. They have a large stage at the back of the bar, with live music playing from 8pm to midnight. They have local bands playing and sometimes some Filipino singers.
Route 136 Bar is open 24 hours a day, with a food menu and they have pool tables which is free to play.
Advice for visiting 136 Pub Street
Stay safe! With such a busy street, and many drunk tourists, 136 Street Phnom Penh attracts many pick-pockets and bag snatchers.
Bring US dollars, and lots of small currency Cambodian Rial. Along with the many tourists come the many beggars and hawkers selling all sorts of novelties to buy, like red roses, packets of tissues, Cambodia fabrics and crafts. Also a lot of children beggars come up to you while you are sitting having a drink or walking down the street.
Be warned all the girls in the bars in Phnom Penh are not girls 🙂
Drink responsibly…hahahaha
[do_widget id=wpp-30]