Flight Review Cambodia Angkor Air Phnom Penh to Siem Reap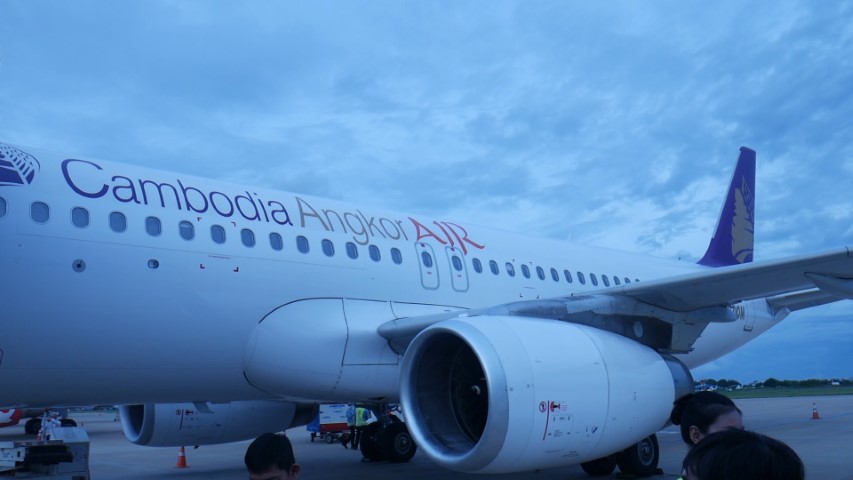 Airline: Cambodia Angkor Air
Flight no: K6 117
Route: Phnom Penh Airport (PNH) to Siem Reap Cambodia
Aircraft Type: Airbus A320
Flight time: 35 minutes
Travel Class: Economy Class
Seat: 17F
Seat Width: 18 inches
Seat Pitch: 31 inches
Check out the video review for this flight on Cambodia Angkor Air from Phnom Penh to Siem Reap
I visited Cambodia specifically to see Angkor Wat and the amazing temples around Siem Reap. I had flown from Singapore to Phnom Penh to check out the capital first. I was going to catch the bus to Siem Reap until I found out it takes more than 5 hours. A quick Google search brought me to the Cambodia Ankor Air website to book my flight to Siem Reap.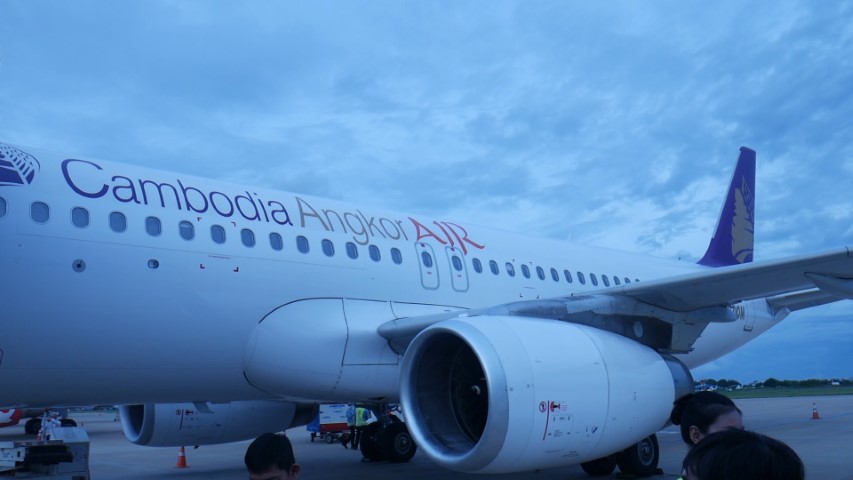 The price of the tickets are ridiculously cheap.  There were sale prices available for only US$8 for an early morning flight. I wanted to go during the afternoon and still only paid US$18 but then there are about US$82 of taxes added onto the return flight. I guess the Cambodia Government makes more money from these flights than the airline! These prices included 20Kg of checked in luggage. My bag was about 21kg and I was expecting them the charge me excess but they didn't even mention it, just checked in my bag.
At the airport
It takes about 45 minutes – 1 hour to get from downtown Phnom Penh to the airport depending on traffic. A taxi will cost you US$15. I had arranged a car transfer with my hotel which only cost US$20.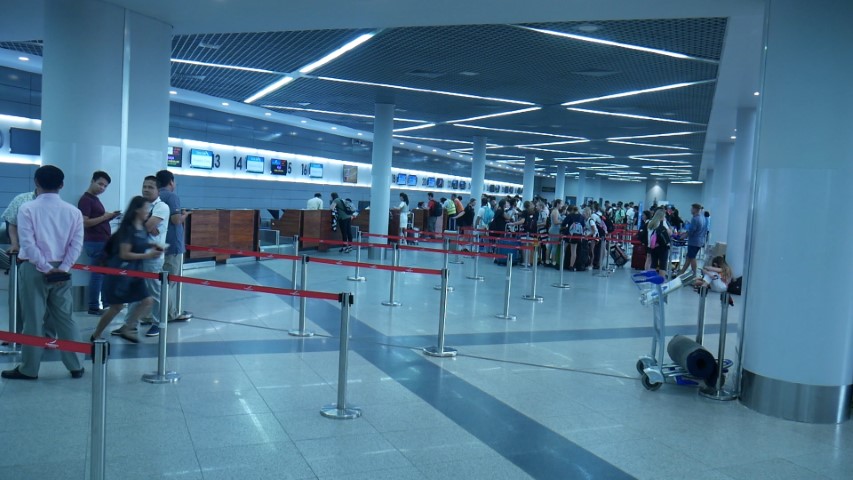 Phnom Penh International Airport is a relatively small airport. The domestic terminal only has 3 depart gates and with only 2 domestic destinations (Siem Reap and Sihanoukville) there are only around 7 or 8 flights per day. There are many more international destinations including Singapore, Bangkok, Ho Chi Minh City, Kuala Lumpur, Guangzhou, Hong Kong, Taipei.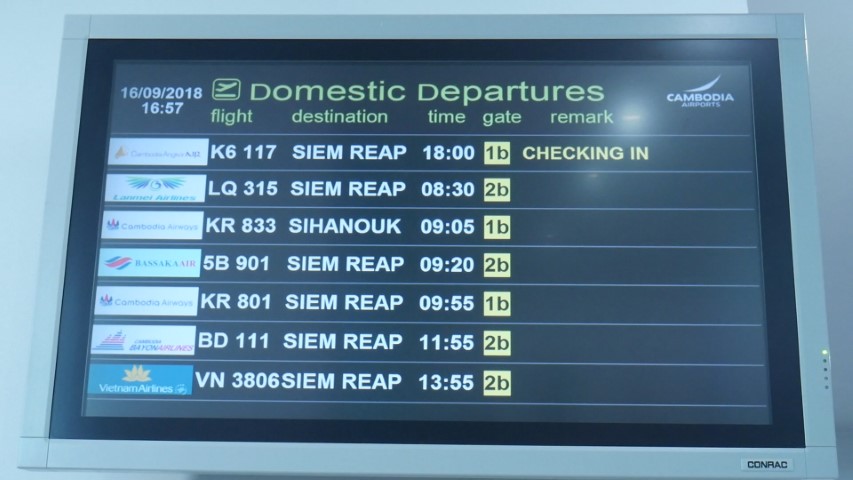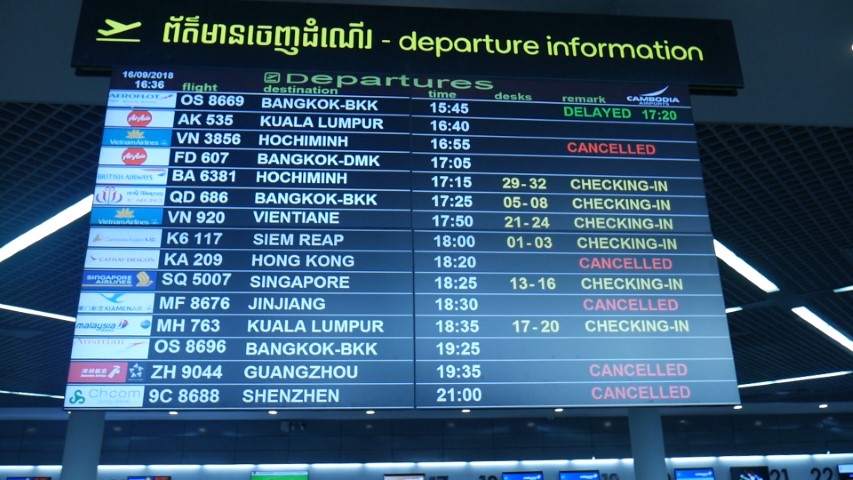 Before you go through the airport security, there is a small cafe and a small Krispy Kreme Donut stall. If you walk out of the departures terminal, there is another food court next to the arrivals hall, which has a Burger King, pizza shop, and Chinese restaurant.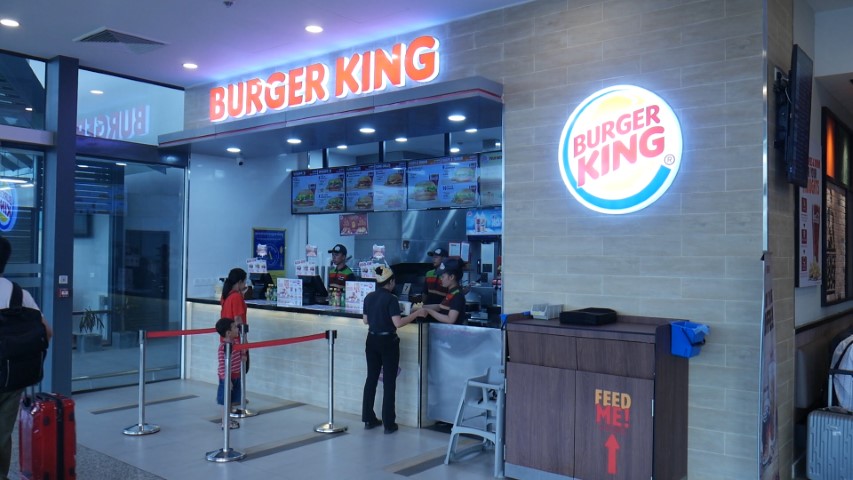 There is free WiFi internet access available at Phnom Penh airport.
There are a stack of ATM cash machines lined up next to the arrivals hall but be warned, most of these ATM cash machines charge a US$5 fee to withdraw money.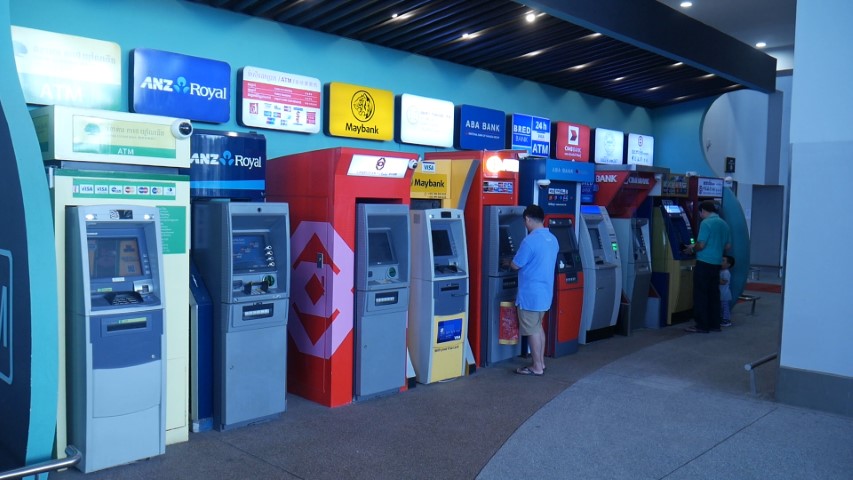 On the plane
For this flight Cambodia Angkor Air used the Airbus A320 jet plane which was modern and clean inside. They have a few flights per day between Phnom Penh and Siem Reap, so either the A320 or A321 is used or some flights are on the ATR72-500 Twin propeller plane. I guess it depends on how many people book. The A320 plane seats around 180 people. The ATR72-500 seats around 68 people.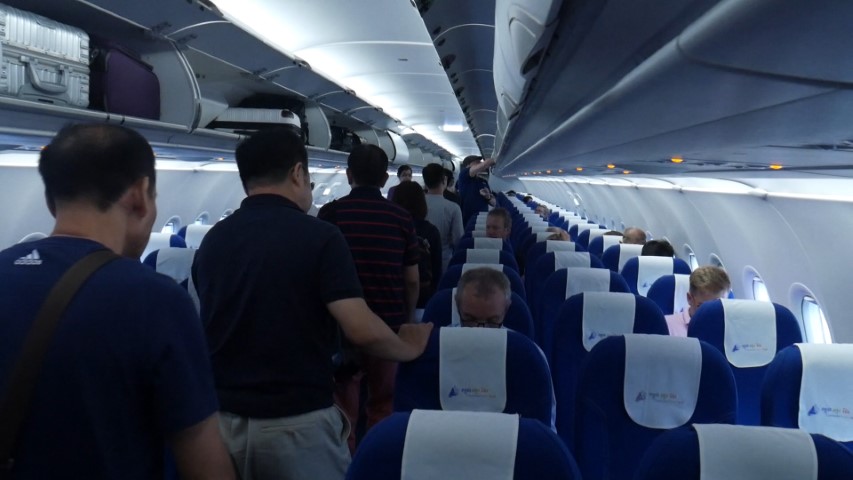 The A320 had enough leg room for me and I stand at 187cm tall. Now this flight is only 35 minutes long so no-one could get uncomfortable in that amount of time. The plane literally takes off, gets up to cruising altitude and stays there for a few minutes and then the plane starts to descend. 35 minute flight vs more than 5 hours on a bus. Why wouldn't you fly??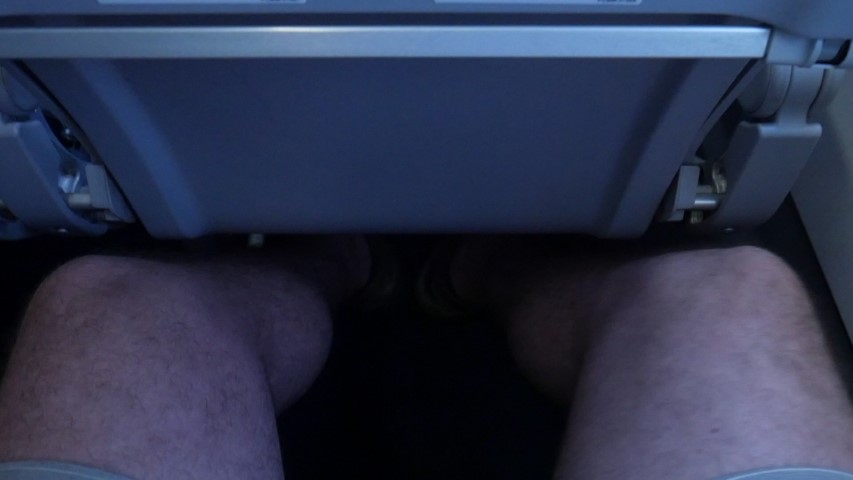 There is an inflight magazine called Angkor but it is only about 10 pages long. This has some good articles about Angkor Wat worth reading before you get to Siem Reap.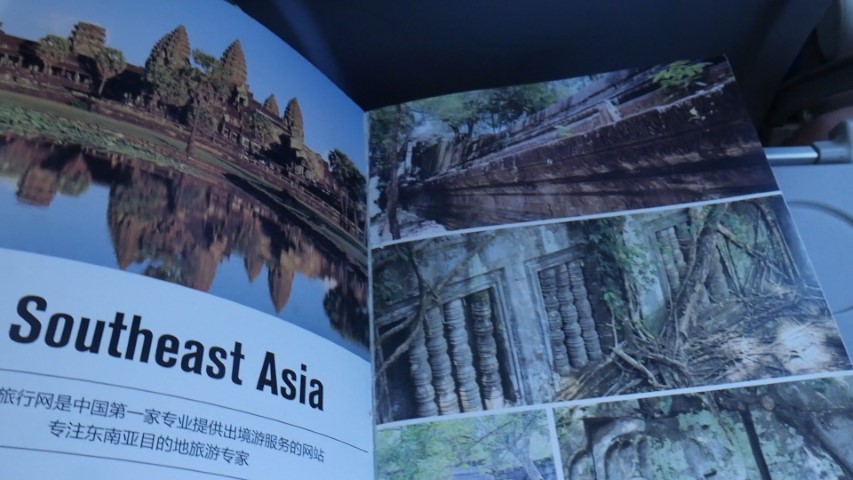 Food on the plane
There is no food served on this plane. there is not enough time for the staff to get around and hand out food. Eat at the airport or wait till you get to Siem Reap to hit Pub Street for a good feed.
Getting from Siem Reap airport into town
A taxi from Siem Reap airport into the centre of Siem Reap will cost you US$10.
You can book flights direct on Cambodia Angkor Air Website.
[do_widget id=wpp-6]