Flight Review Cambodia Angkor Air Siem Reap to Phnom Penh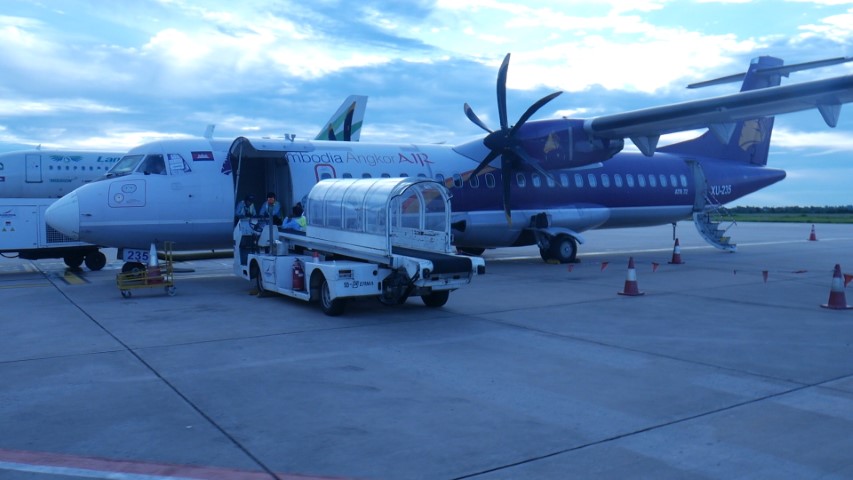 Airline: Cambodia Angkor Air
Flight no: K6 116
Route: Siem Reap Cambodia (REP) to Phnom Penh Airport (PNH)
Aircraft Type: ATR72-500
Flight time: 45 minutes
Travel Class: Economy Class
Seat: 1A
Seat Width: 17 inches
Seat Pitch: 30 inches
Check out the flight review video for Cambodia Angkor Air from Siem Reap to Phnom Penh
I had spent 3 wonderful days in Siem Reap ( I wish I had stayed longer) and was heading back to Phnom Penh. I had already flown Cambodia Angkor Air from Phnom Penh to Siem Reap (check out the review) on their A320.
For this return leg back to Phnom Penh the aircraft was their ATR72-500 twin propeller plan which seats 68 people.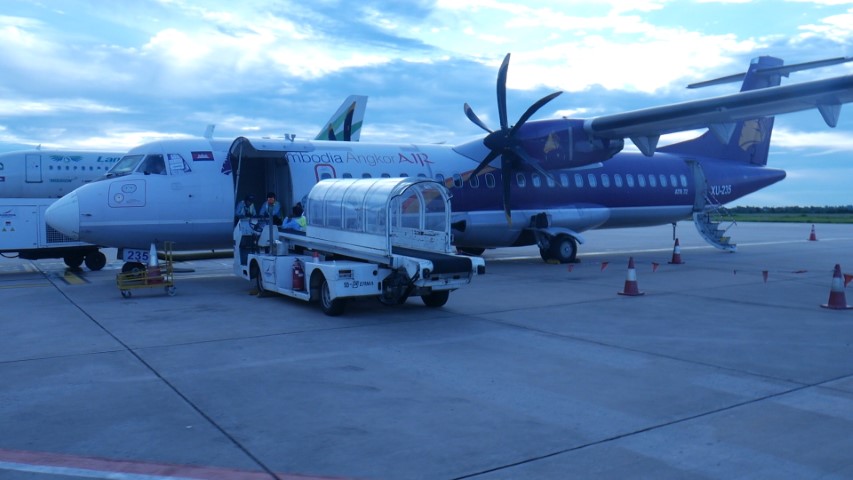 At the airport
I grabbed a taxi from my hotel (The Park Hyatt Siem Reap Hotel) and it costs US$10 to get to the airport which seems to be the standard rate for a taxi to or from Siem Reap Airport.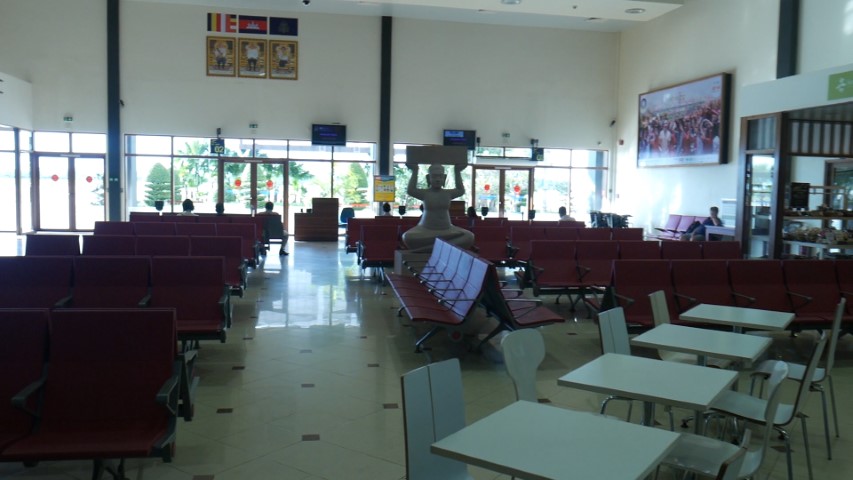 Siem Reap International Airport has 2 terminals, the domestic terminal which is very small with only around 5 – 6 flights per day and the larger International Terminal which has loads of direct flights from all different destinations in Asia (check out flying direct to Cambodia).
There are 7 check in counters at the Domestic Terminal, with 1 small coffee shop just as you first walk into the terminal building. The international terminal is only a few minutes walk from the Domestic Terminal but it only has a few coffee shops available at the front of the terminal.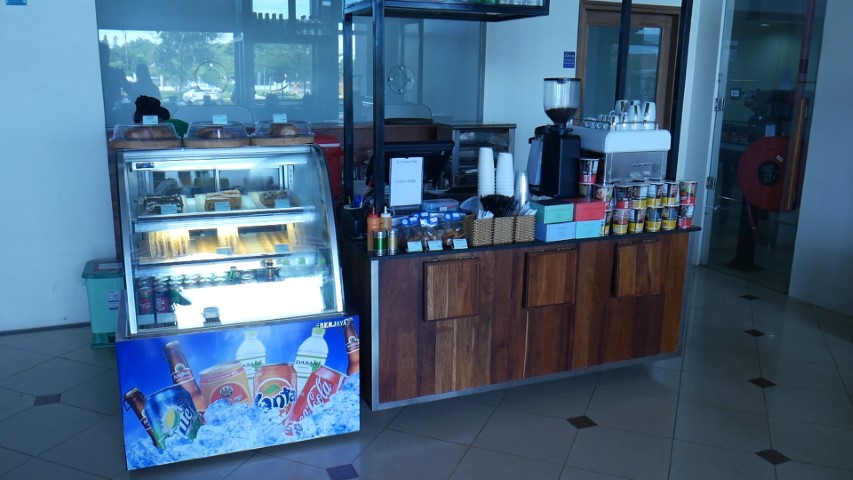 Once you have checked in and past the security clearance, there is a large food shop and there are also some souvenir shops.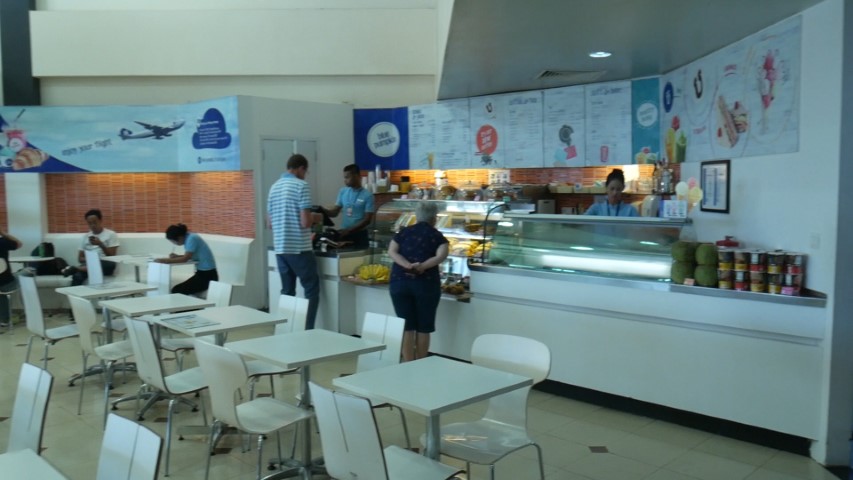 There is free WiFi available at the Domestic terminal which is reliable.
On the plane
I had seat 1A which is obviously right up the front of the plane. All the seats on the ATR72-500 are Economy class. You board the plane from the rear door so I had to walk right to the front of the plane to take my seat.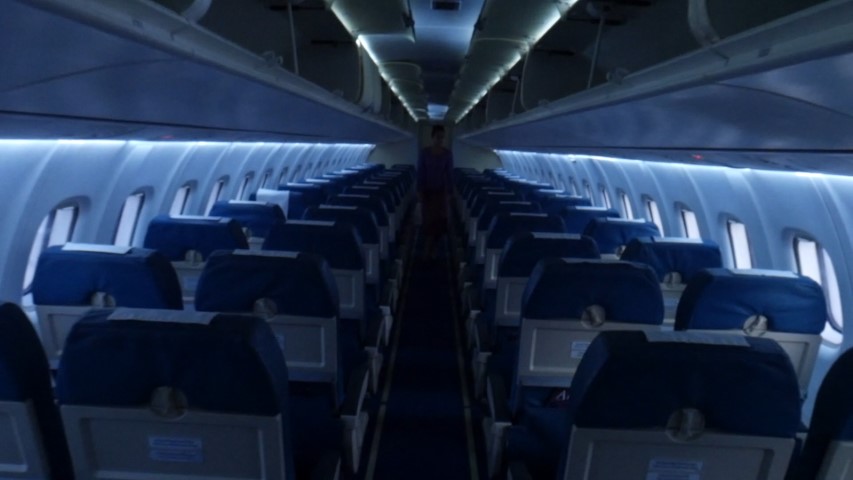 Despite being a small plane, there is quite good leg room for all the seats. This is only a 45 minute flight so leg room is will never be an issue. The plane takes off, gets to cruising altitude and then starts to descend into Phnom Penh airport.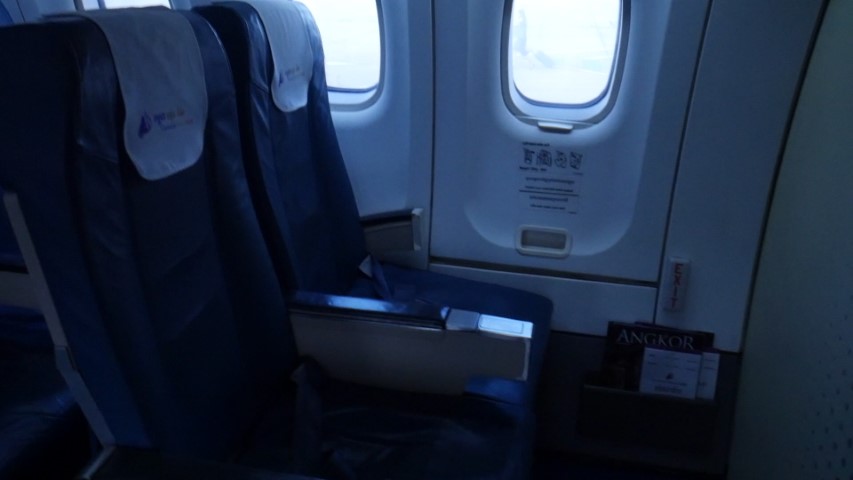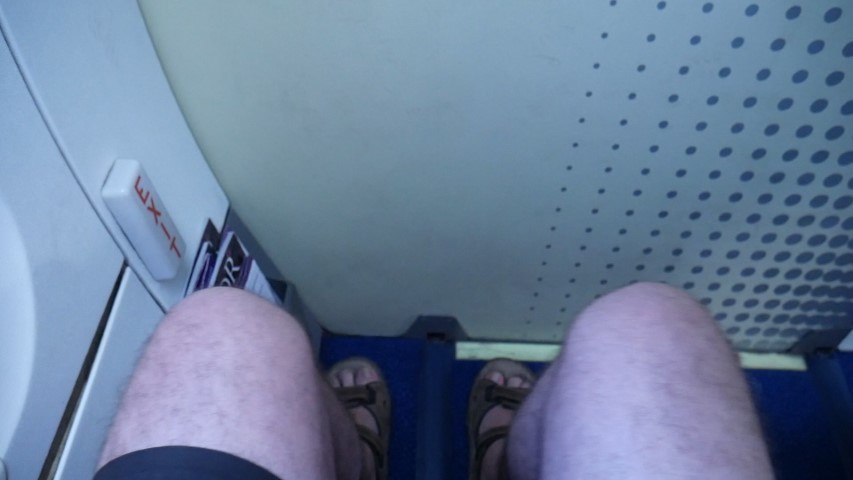 In the seat pocket is a copy of Angkor Inflight Magazine which has a few travel articles about Cambodia.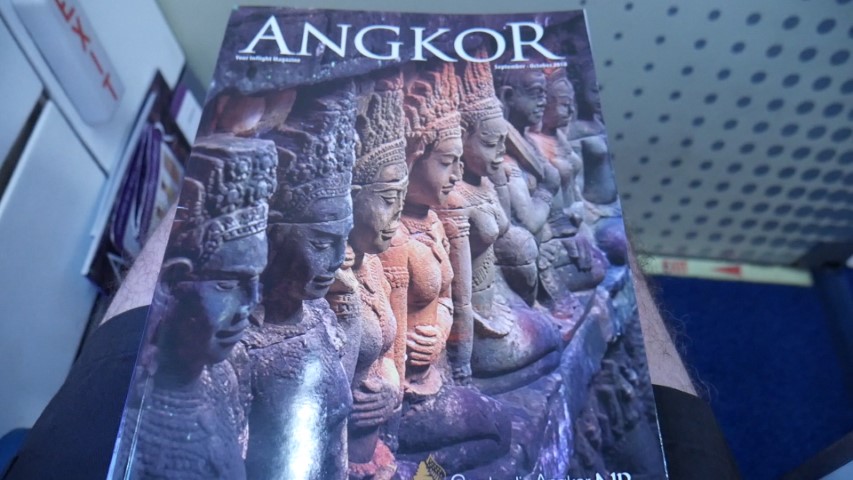 There are no meals served for this flight as it is too short of the cabin crew to get around to hand out food to everyone, so eat before you fly or once you arrive into Phnom Penh.
You can book flights directly on the Cambodia Angkor Air website.