Flight Review SilkAir B737 Phnom Penh to Singapore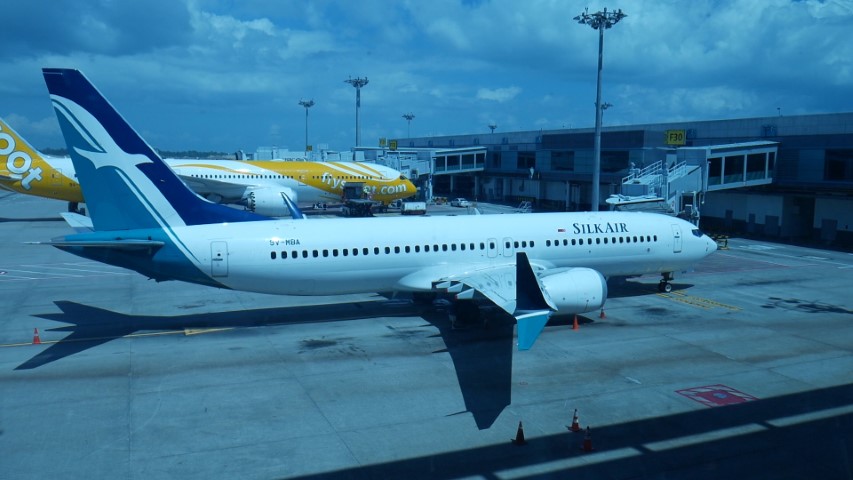 Airline: SilkAir
Flight no: MI605
Route: Phnom Penh International Airport Cambodia (PNH) to Singapore Changi Airport (SIN)
Aircraft Type: Boeing B737-800
Flight time: 1 hour 45 minutes.
Travel Class: Economy Class
Seat: 19F Window Seat
Seat Width: 17 inches
Seat Pitch: 30 inches
Check out our video review for SilkAir Flight from Phnom Penh to Singapore
To fly from Phnom Penh Cambodia to Singapore I had a choice of 2 airlines, SilkAir or Jetstar. While I am a big supporter of Jetstar in Australia, for this flight I decided to try SilkAir which is the regional airline of Singapore Airlines.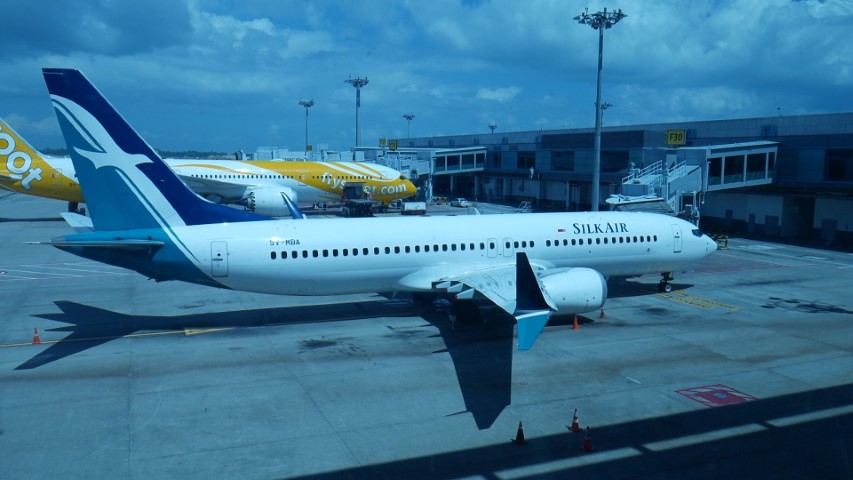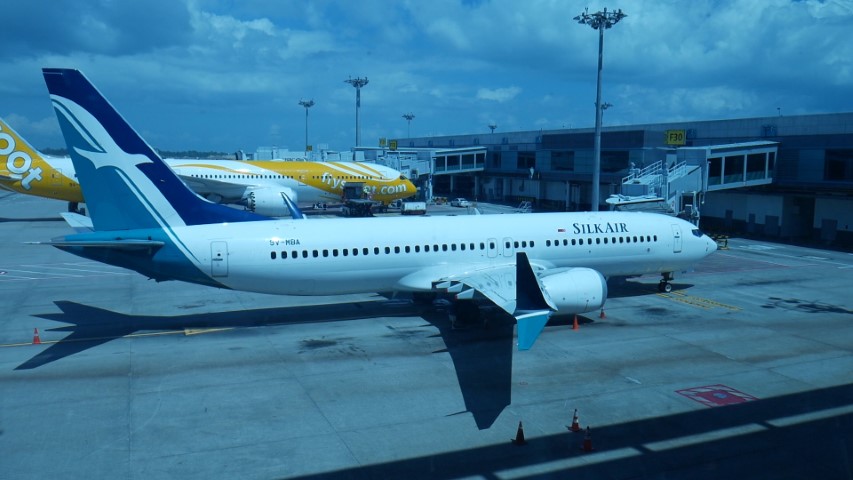 At the airport
Phnom Penh International Airport is a modern airport which has loads of direct flights all over Asia. A taxi to get to the airport will cost around US$15.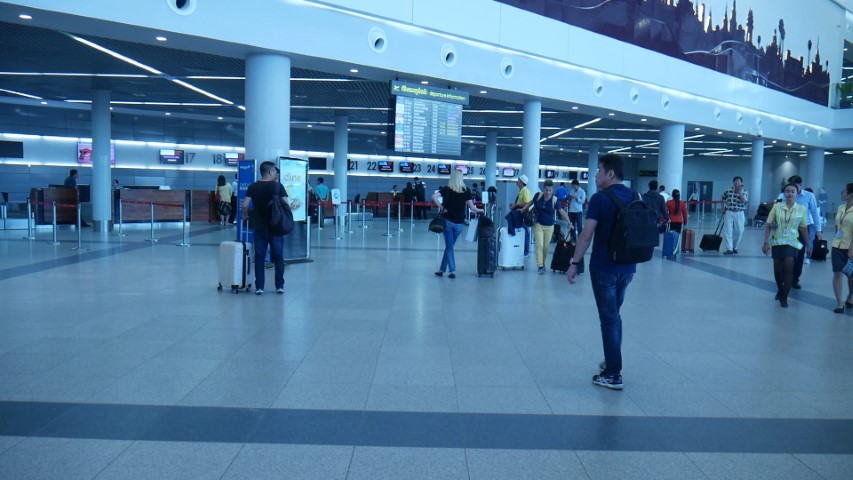 Once you walk into the terminal, there are the check-in counters for both domestic and international flights all in the same area. There are then separate escalators to take you to either the International departure gates or the Domestic departure gates, located at either end of the airport building.
There are 2 small food stalls with the public area of Phnom Penh airport, a cafe and 1 donut stand. If you walk outside and head down to the arrivals hall there is another food court with 4 food shops including a Burger King, pizza shop, Japanese and Chinese restaurant.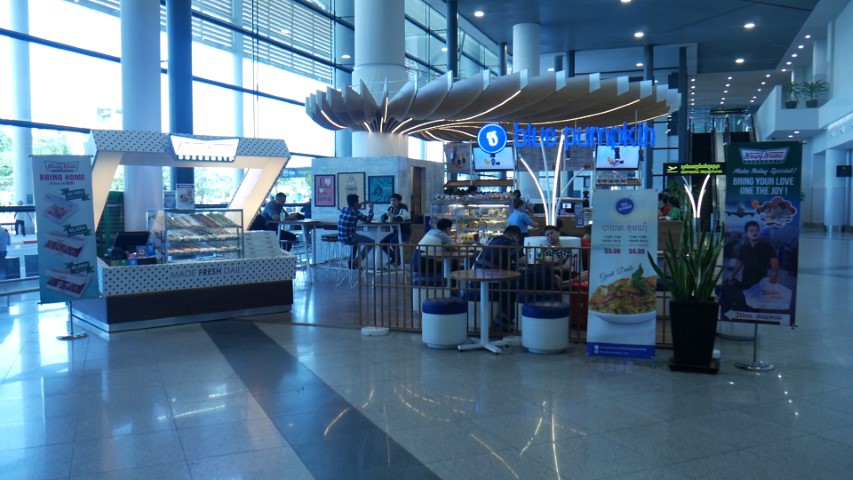 Once you have passed the airport security there is another food court with a Burger King and some Asian restaurants and at the very fair end of the departure hall there is a Dairy Queen and a Starbucks coffee shop. There is also quite a large duty free store as soon as you clear security.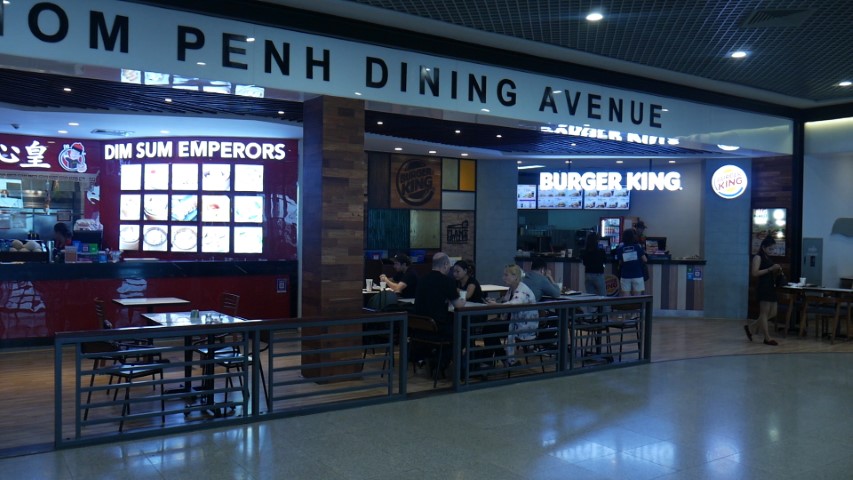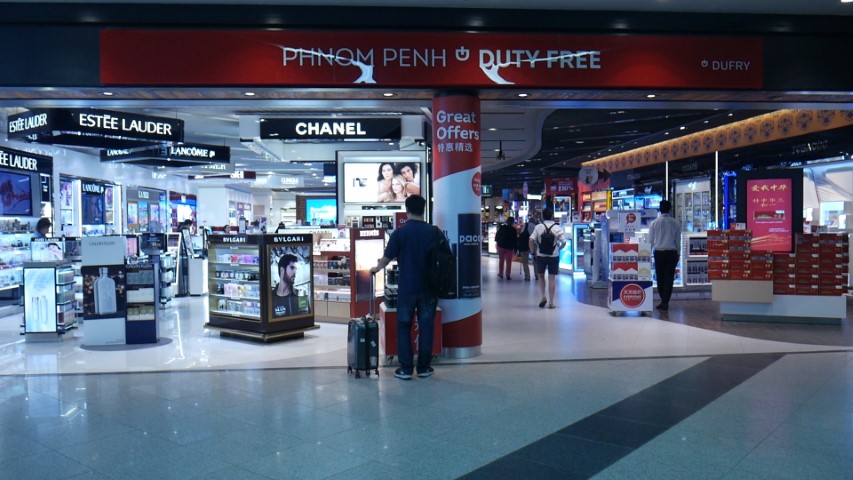 On the plane
The Boeing B737-800 seats 162 passengers, with 12 Business Class seats at the front and 150 standard economy seats. The SilkAir B737 is very modern and clean inside and the seats are very comfortable.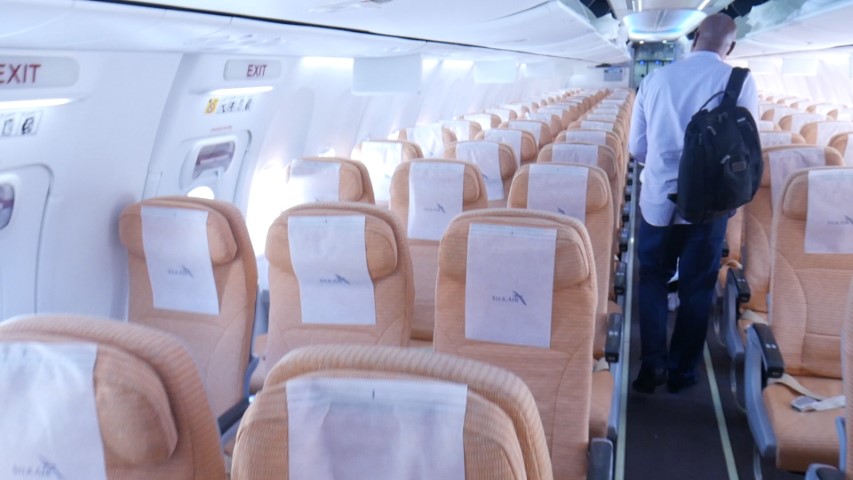 I was in a window seat and there is quite a bit of leg room. I am 187cm tall (around 6'2″) and I was comfortable for this 1 hour 45 minute flight.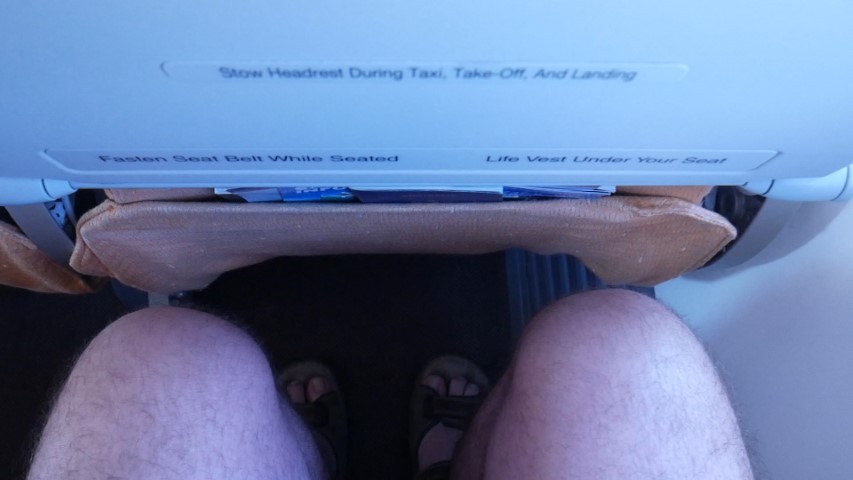 I can highly recommend a window seat for this flight from Phnom Penh to Singapore. The flight travels down the coast of Malaysia and you pass by some of the beautiful Malaysian islands including the impressive Tioman Island.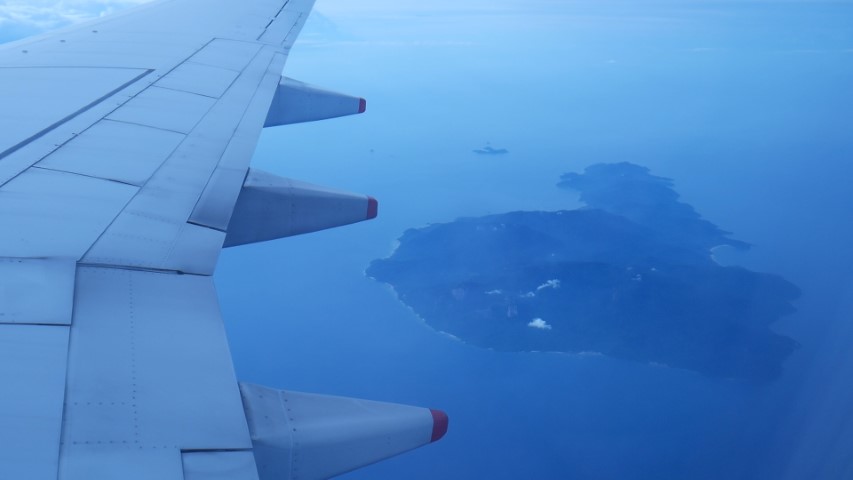 The food on SilkAir
My previous review of the food of SilkAir was not good. I was disappointed with the food served on the flight from Singapore to Phnom Penh but the food for this flight from Phnom Penh to Singapore was much better. I had some fish with rice and vegetables which was all very tasty. There was a side dish of slices of watermelon and peach for dessert. There was also some water and they served soft drinks and beer or wine. Later they came around and served tea and coffee.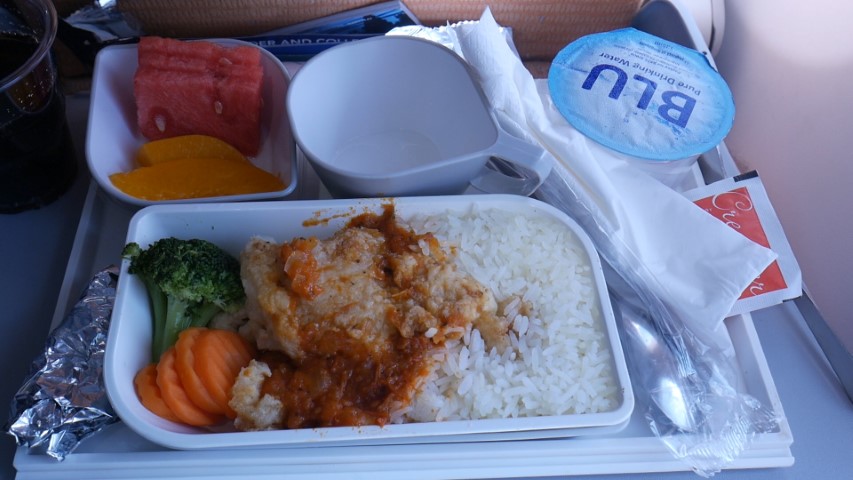 Entertainment on SilkAir
I had learned on the previous flight that you have to download the SilkAir Entertainment app on your mobile phone or tablet device so you can watch the inflight entertainment. I forgot to download the app so missed out on watching any entertainment. This flight is too short to watch a full movie but they have plenty of TV shows on their entertainment app. I was happy looking out the window as there is heaps to see along this route.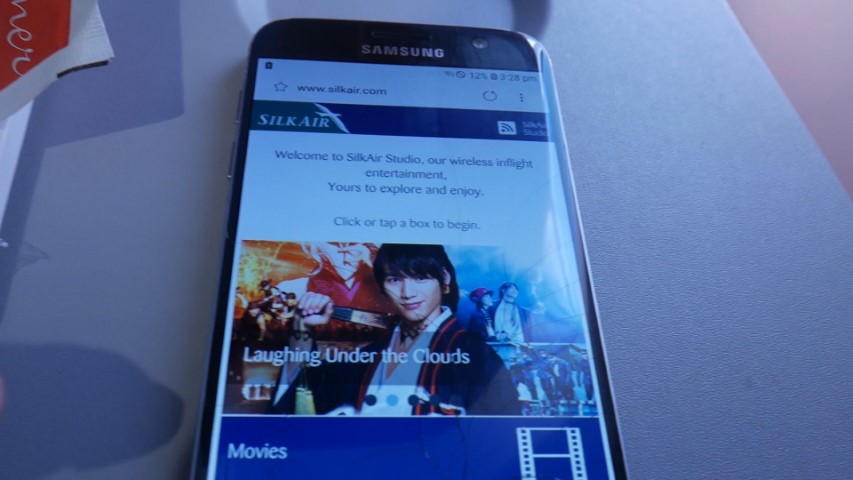 Final thoughts on this flight
I did enjoy this flight with SilkAir and the crew were all lovely. I did earn Singapore Airlines KrisFlyer frequent flyer points for this flight.
You can book flights on SilkAir via the Singapore Airlines website.