Danau Toba International Hotel Medan Sumatra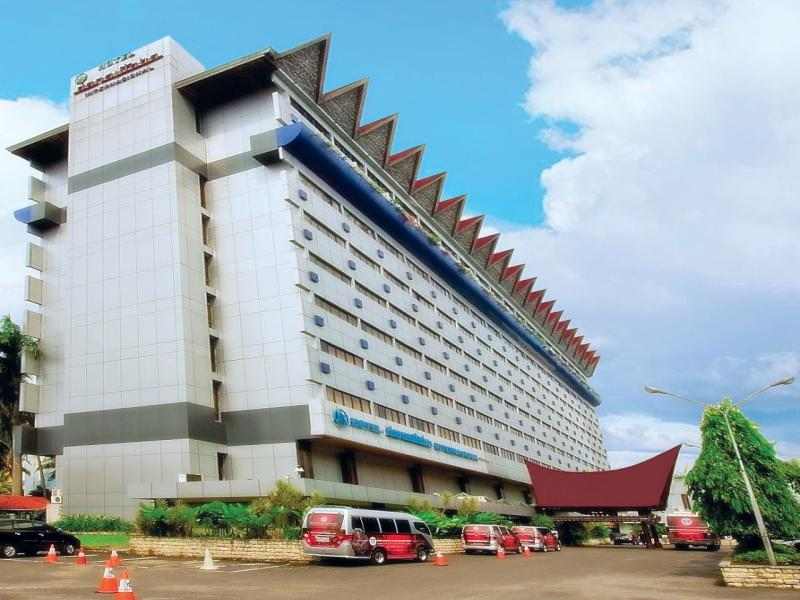 I've only stayed for 1 night at the Danau Toba International Hotel in Medan. The hotel self rates itself as a 5 star hotel. Although I enjoyed my stay and would not hestitate to stay there again I think it falls well short of a 5 star hotel. I would agree if they label themselves as a high end 4 star hotel but think there are other hotels in Medan of a higher standard deserving 5 stars. The prices at Danau Toba are very reasonable. I stayed there in April and cost around $50 per night.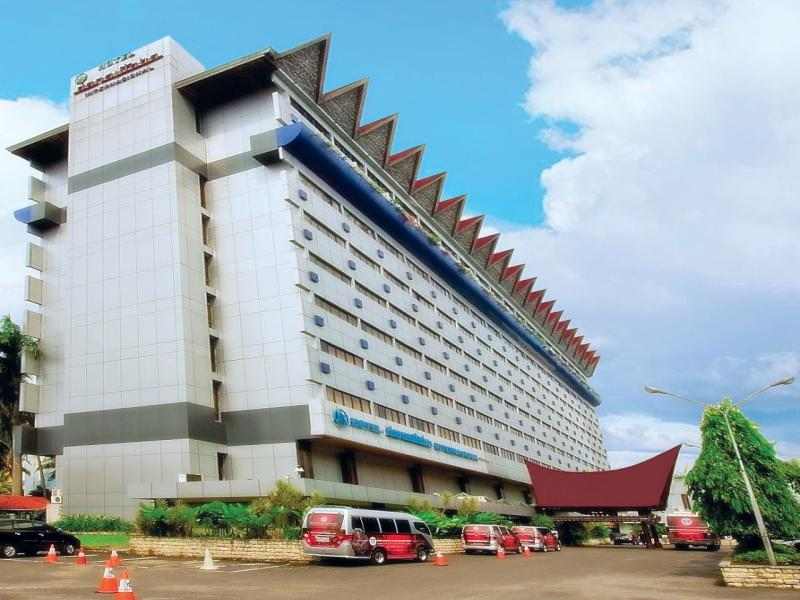 The hotel is in a great location, in the centre of Medan and is 5 minutes away from the Sun City Shopping Plaza. The rooms are very large with a desk and chair, the free WiFi works well in the room, the bed was comfy to sleep in. The bathroom was looking very old and definitely needs a renovation to bring the quality of bathroom up.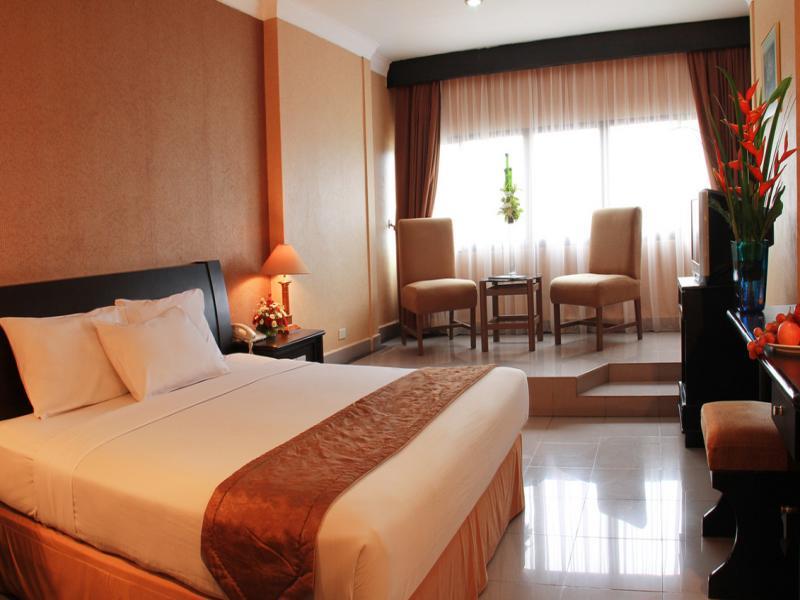 I only had the chance to eat the breakfast in the restaurant in the hotel. It was your standard Indonesian style buffet breakfast. I grabbed some coffee, some toast and some fruit. There was plenty of offer in the buffet with a load of Indonesian dishes including noodles and curried chicken. I could have have an omelette or scrambled eggs made by the chef though my toast and fruit were enough. The restaurant looks out over the swimming pool which looks quite nice though I didn't get a chance to use it. It is a large lagoon style pool with some slippery slides for kids to use.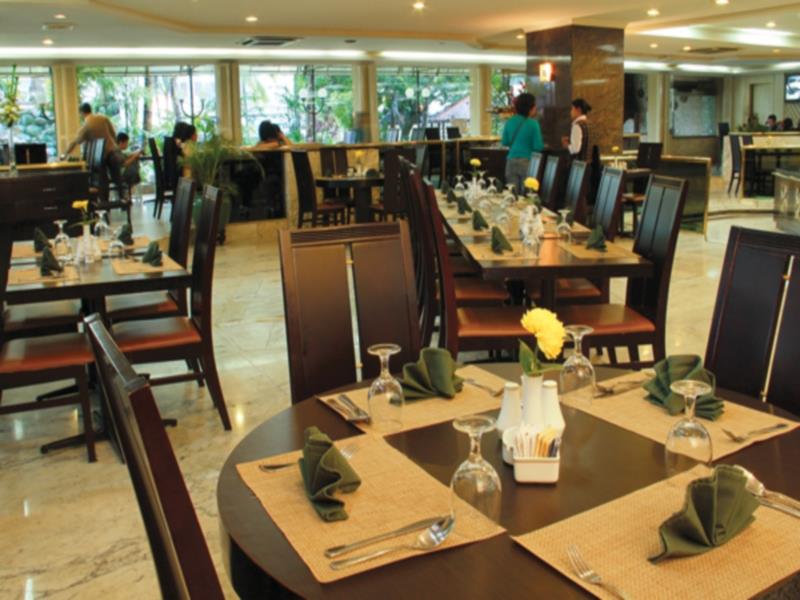 There is a bar located on the ground floor called The Tavern which has live music on every night. The beer prices are quite high for Medan standards at around 45,000Rp for a tall glass of tap beer but I guess you are paying for the entertainment. There was no entry fee into the bar. There were a few working girls who are not shy to come up and have a chat and let you know what they offer. This is not part of the entertainment and costs more……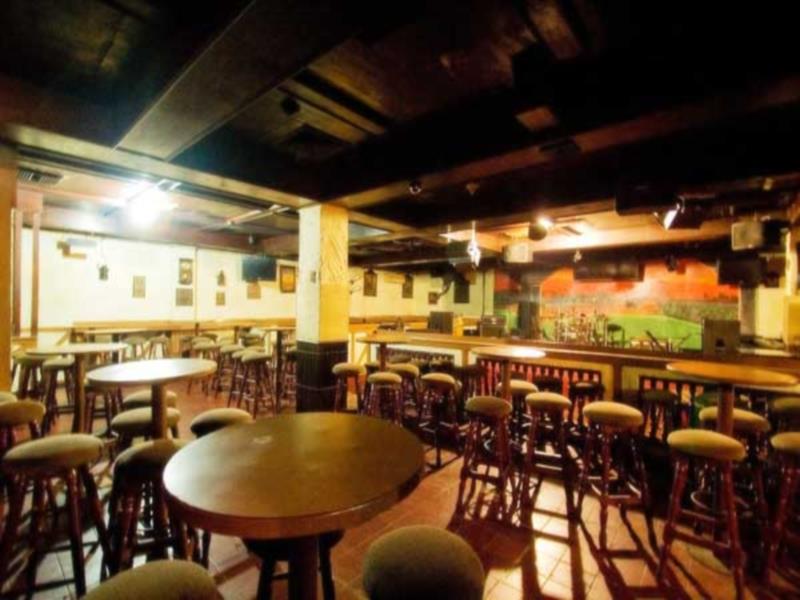 The have an online booking form on their website though this just sends an email to your front desk. I had tried to make a reservation this way though did not get any email back from them. I ended up callingthem to make a reservation. You can try to make a booking via their website Danau Toba International Medan. Or there are often discount room rates available on the Agoda hotel booking website.
One recommended restaurant close to the Danau Toba (closer to Sun City Plaza) around 5 minutes by car is the Indian Restaurant Cahaya Baru Indian Restaurant. I visit this restaurant every time I visit Medan and never have been disappointed. If you like Indian food then you will love this restaurant. Food is fantastic and the prices are very cheap. Check oout their facebook page for directions on how to get there https://www.facebook.com/CahayaBaruIndianRestaurant
Read more about Medan Sumatra Indonesia