Flight Review for Garuda Indonesia Business Class Sydney to Jakarta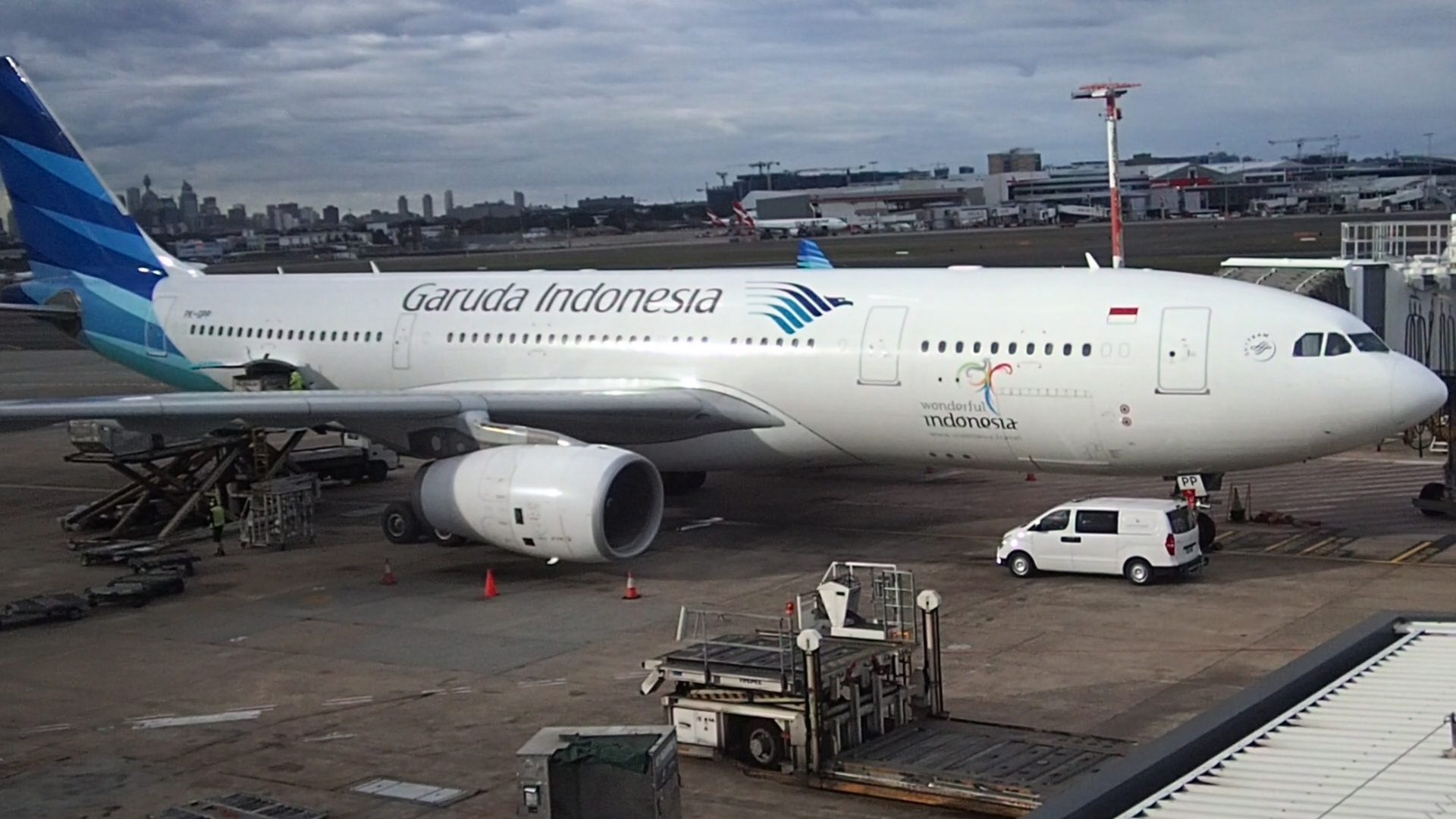 Flight no: Garuda Indonesia GA713
Route: Sydney Australia to Jakarta Indonesia
Aircraft type: Airbus A330-200
Flight time: 7 hours 20 minutes
Travel class: Business class – Executive Class
Check out the video for the flight review – full video of the pre-flight and flight with take off and landing.
I have been a loyal Qantas frequent flyer for many years. I had a few bad food experiences on Qantas flights to Tokyo and Singapore this year so when I had to fly from Sydney to Jakarta I looked at my options. I watched a Youtube video of a Garuda Indonesia business class trip and it looked fantastic. Heaps of space in the business class cabin and the food served looked stunning.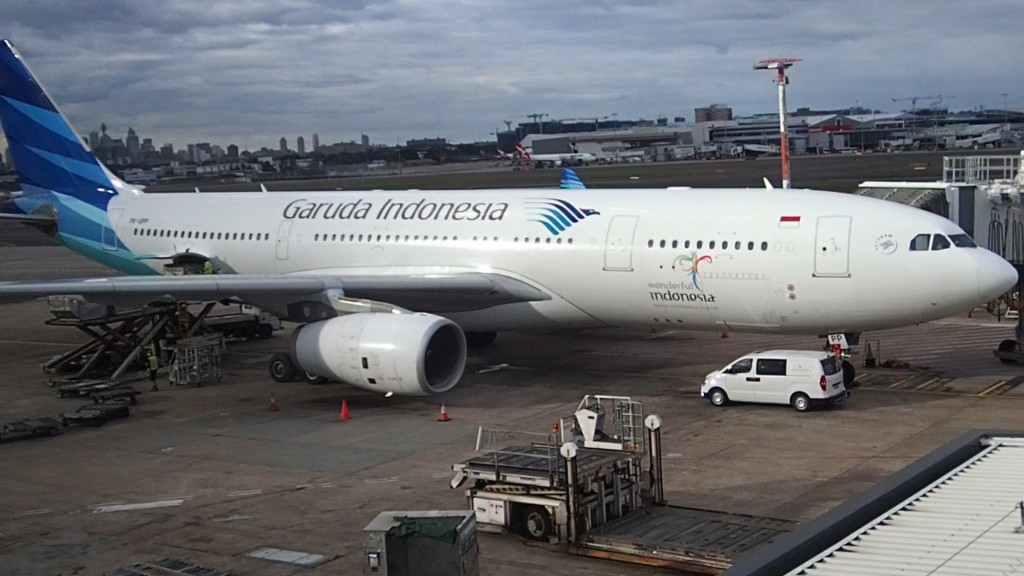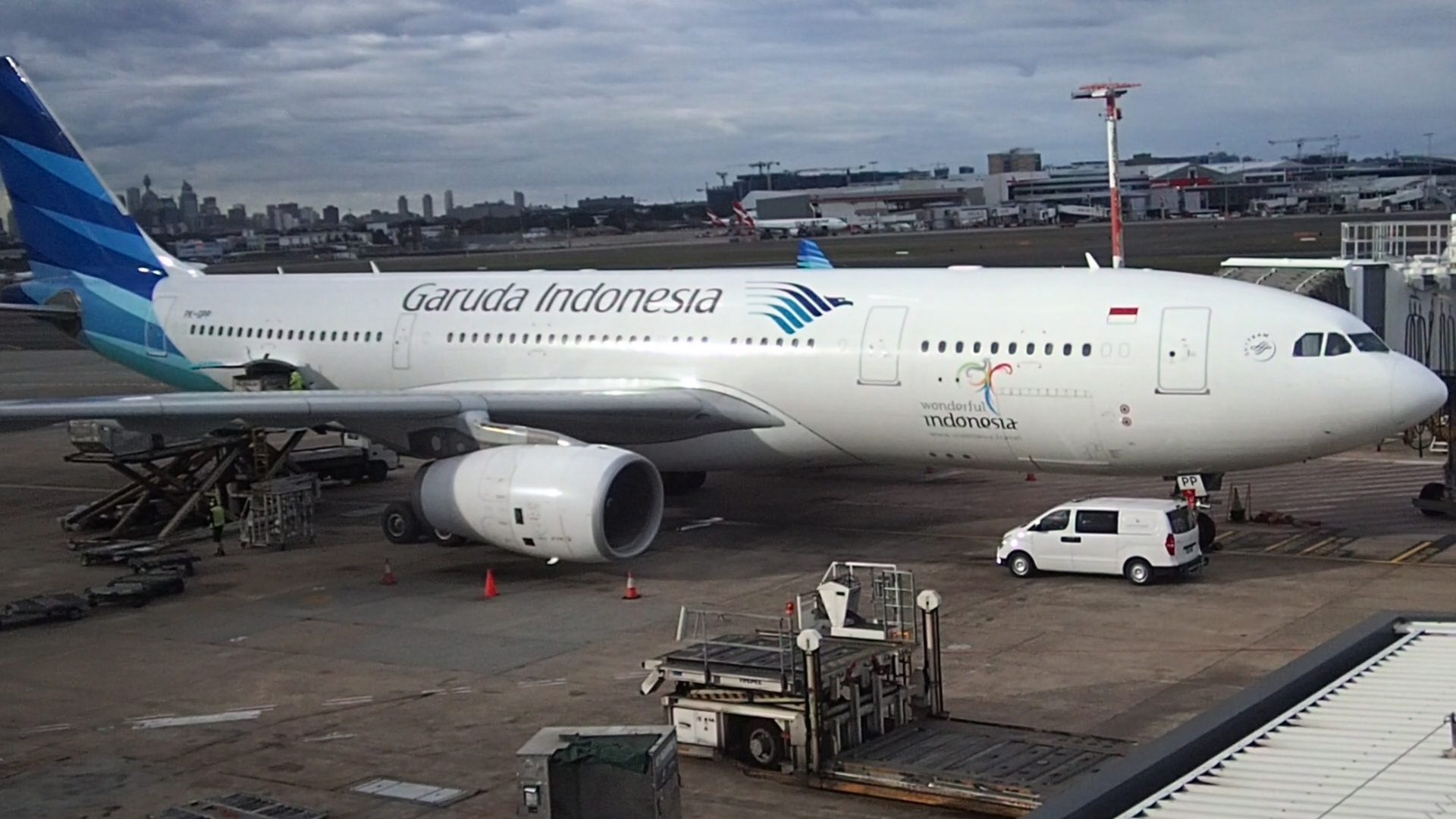 I did a search on the Garuda Indonesia website for prices from Sydney to Jakarta for business class. The price available was A$954 including tax for a business class seat. I did not hesitate to book that flight!
The check-in process at Sydney airport was easy. No-one in line I just walked up to the counter, checked-in and dropped my bag at the counter. They gave me a pass to enter into the SkyTeam lounge which is used by various airlines as their business class lounge including Garuda, KLM, Air France and Korean Air. The Skyteam lounge was very nice and best of all it was so quiet with hardly anyone in there. Compared to the Qantas lounge which is always full and hard to find a seat!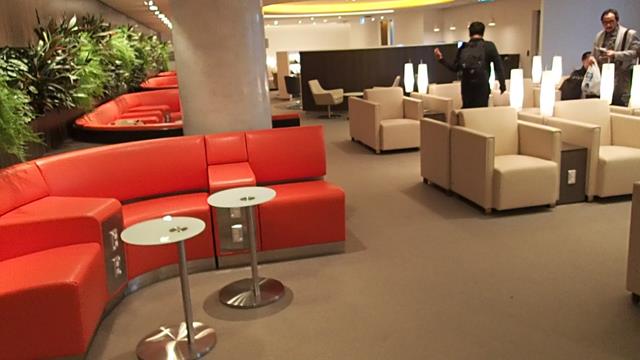 The food in the SkyTeam lounge was very good. Again I also had bad experiences with the food in the Qantas Club lounge so it was refreshing to get well prepared and tasty food in the SkyTeam business lounge.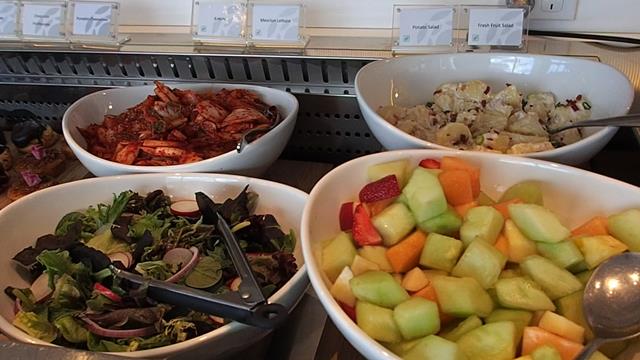 The flight boarded on time with business class passengers allowed on first. I was really impressed with the business cabin referred to as the Executive cabin rather than business class. The aircraft I was on was a A330-200. There is so much space per seat. You literally have to stand up and take a step to touch the seat in front of you. I was in the first row in seat 4A window seat,  so had a wall in front with a TV screen showing the flight map. My seat had a personal screen built in which swiveled up out of the seat and had a huge selection of English movies as well as a good range of Indonesian movies.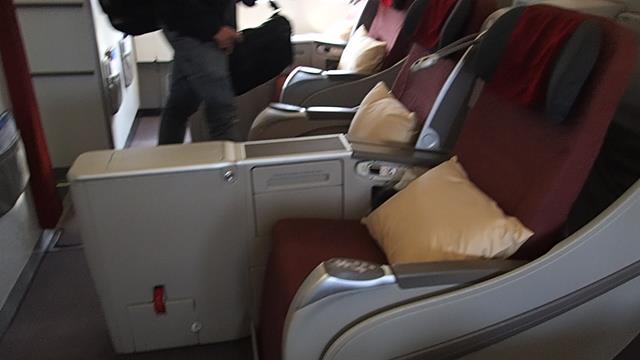 The Executive class seats on the Garuda A330-200 has a pitch of 74 inches and a width of 20.8 inches and recline a full 165 degrees which is pretty close to lay flat bed so you can get some real sleep. What does all this pitch and width really mean? I am 187cm talls (6'2) and close to 100Kg and this seat was comfy for me! Plenty of space for my big caboose.
Out came the hostess who offered me a glass of champagne. This was freshly poured at my seat rather than pre-poured like the other airlines. It was poured into a real champagne class, not the small glass you get on some other airlines. The Champagne was a Billecart Salmon Brut rose – a very fine drop of champagne! I polished off the glass and the hostess came back and asked if I would like another. I have never had a 2nd glass of champagne on a Qantas flight. Just one glass and then they take the glass away!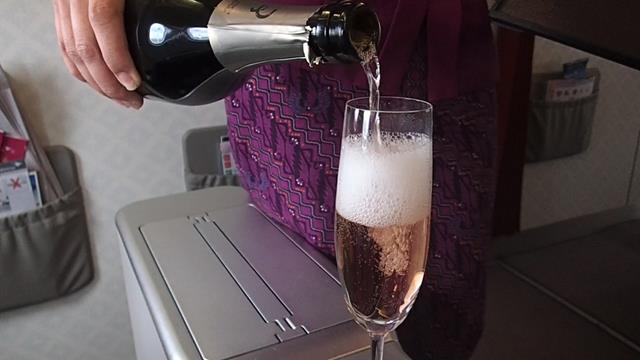 A very nice amenities kit was waiting on my seat, a L'occtaine unisex amenities kit which had all the standard stuff – eye mask, slippers, ear plugs, foldable hair brush, toothbrush and toothpaste, body lotion, lip balm and a very nice bottle of eau de toilette. This L'occtaine amenities kit won the TravelPlus Award in 2013.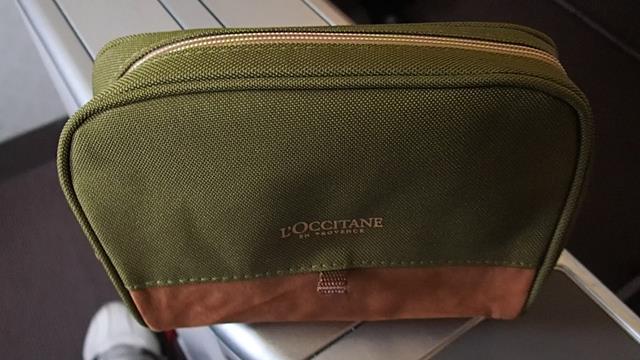 After take-off more champagne was served and I made my selection for dinner. They had a choice of Indonesian food, Japanese or Western food. I chose the Japanese meal. It came out and was so well presented and was probably the best airline meal I have had in years!! I eat Japanese alot and this was the sort of good quality you get in a Japanese restaurant. Well done to the catering staff of Garuda.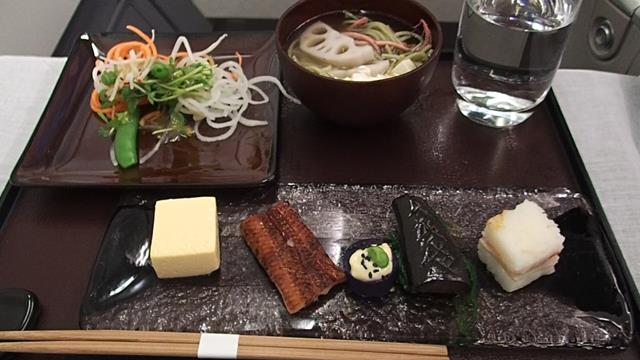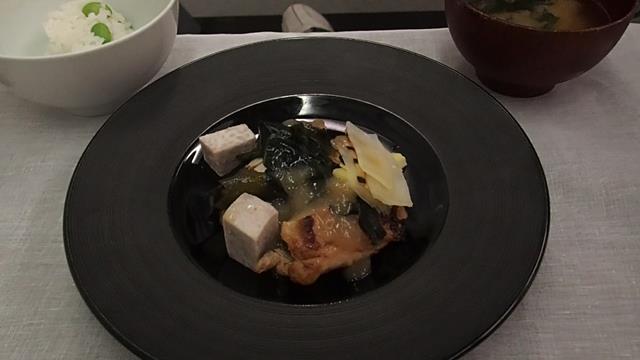 The cabin crew were so good. They really do pay attention to the passengers in their Executive class. Nothing was a bother for them. I can understand why Garuda won the award of the 'Best Airline Cabin Staff" at the 2015 World Airline Awards. This Garuda flight had Onboard WiFi which I tried. You have to pay for the service by putting in your credit card details. You get charged by the amount you download. I used it throughout the flight on and off to check messages and post pics on Facebook and I ended up getting charged around US$21. The WiFi speed is quite impressive!
Garuda Indonesia has come along way since I last flew with them around 20 years ago. A few years back they upgraded their entire  fleet with A330 planes for international routes and B737-800 for the internal domestic routes.
I've now signed up to Garuda's frequent flyer program Garuda Miles and will definitely will be flying with them again very soon!
Well done Garuda Indonesia. I look forward to flying with you again!
Check out more Flight Reviews
Check out the most popular Flight Reviews on this site:
[do_widget id=wpp-6]