Skye Bar Rooftop Bar and Restaurant in Jakarta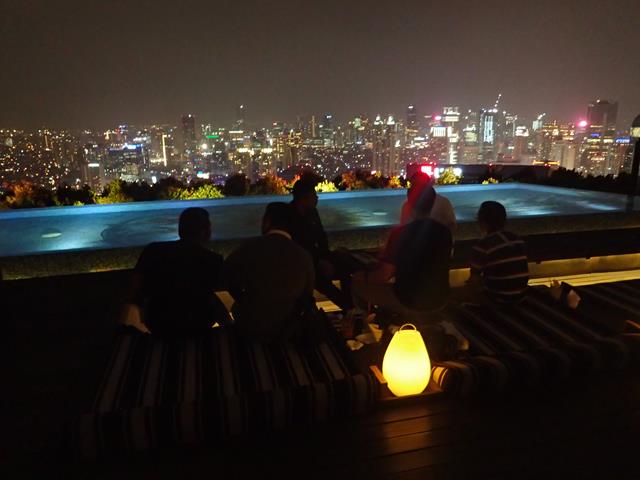 The Skye Bar is the highest rooftop bar in Jakarta located on Level 56 of the Menara BCA Building in Central Jakarta, right next to the Grand Indonesia Shopping Mall.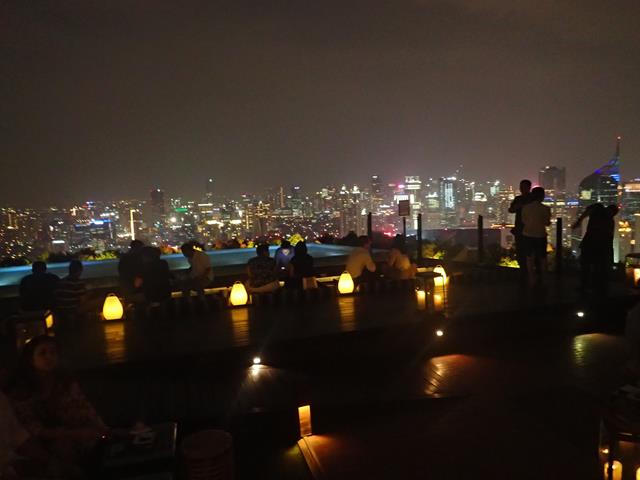 Skye Bar is a classy rooftop bar with excellent views over the Jakarta skyline. Skye Bar also has a fine dining restaurant located indoors with the same amazing view as the Skye Bar. The restaurant serves a good range of food, both local Indonesian food and international cuisine. At the time of the writing of this article the Sky Bar Restaurant was ranked on Tripadvisor as #167 of 6488 places to eat in Jakarta.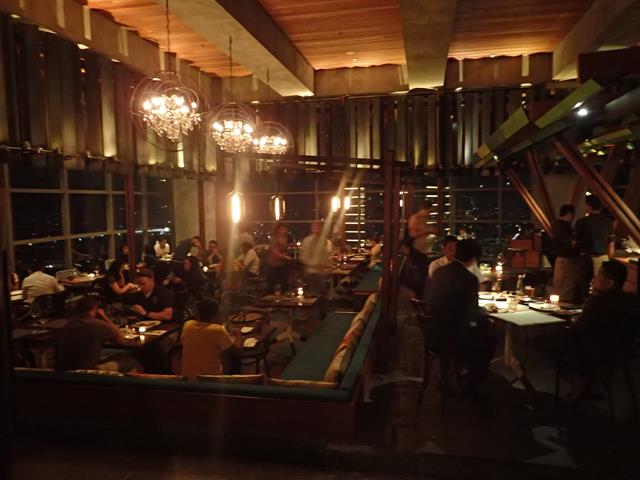 At the edge of the building there is a small swimming pool though this is only for decorations so leave your bikinis and budgie smugglers at home! The pool is only about 1 foot deep so no swimming allowed! Such a shame. This bar would score 11 / 10 if there were bikini girls swimming in that pool!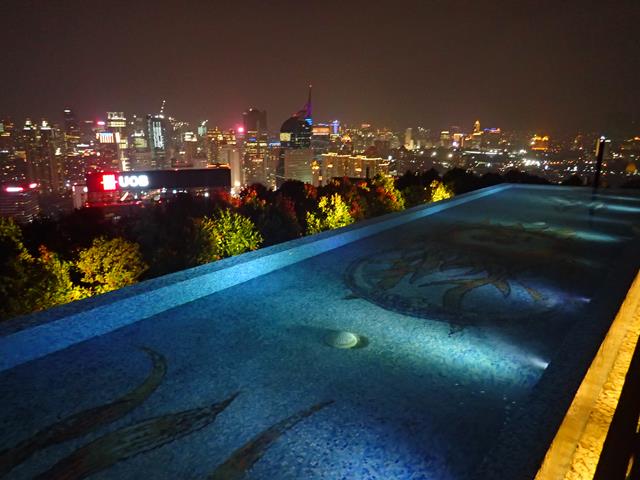 Drink prices are a bit expensive at Skye Bar but you are paying for the awesome view and the very cool bar atmosphere. 1 small can of Bintang Beer costs 68,000Rp.
Skye Bar is open 7 days a week, Sunday – Thursday 11.30am – 1am, Friday and Saturday 11.30am – 1.30am.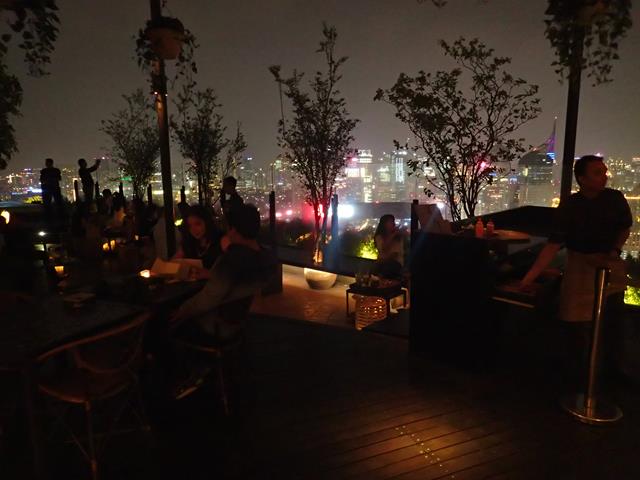 There is free WiFi internet access at Skye Bar. Just ask the bar staff for the password.
I had read and been told by some local people in Jakarta that Skye Bar is a very pretentious place with rude staff. This was not my experience. I found the staff very friendly and greeted me with a smile. They took my drink order as soon as I sat down and the drinks came quickly. I like this bar! I would love it if there were bikini girls in that pool!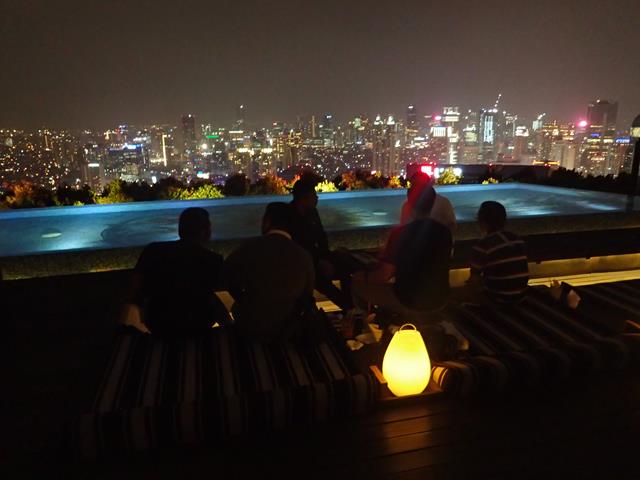 There is a dress standard at Skye Bar as they want to keep the bar classy. No shorts and thongs / sandals allowed. Dress to impress! Skye Bar gets alot of the local rich Chinese Indonesians hanging out at this bar.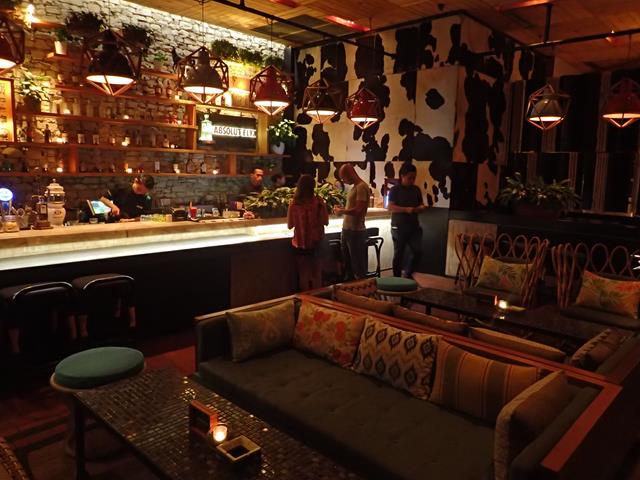 Skye Bar
Level 56
Jalan M.H Thamrin No 1
Daerah Khusus Ibukota
Jakarta
Ph: +62 21 2358 6996
Also check out Cloud Lounge – The Best Rooftop Bar in Jakarta
Check out more articles about Jakarta Indonesia
[do_widget id=wpp-19]