Great Pub Food at Dundee Arms Sydney CBD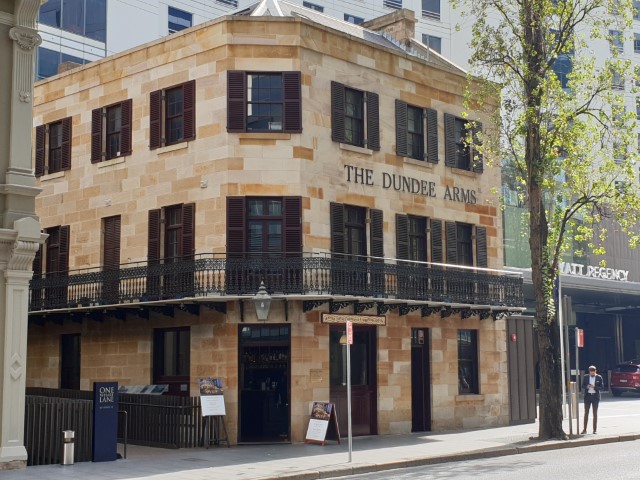 The Dundee Arms is an old historical pub in Sydney's CBD city area which dates back to 1850. It is one of the oldest pubs in Sydney, located right in the heart of the Sydney CBD on Sussex Street, right out the front of the Hyatt Regency Hotel. The Dundee Arms is a great place to come for some excellent pub food, with a great range of food available.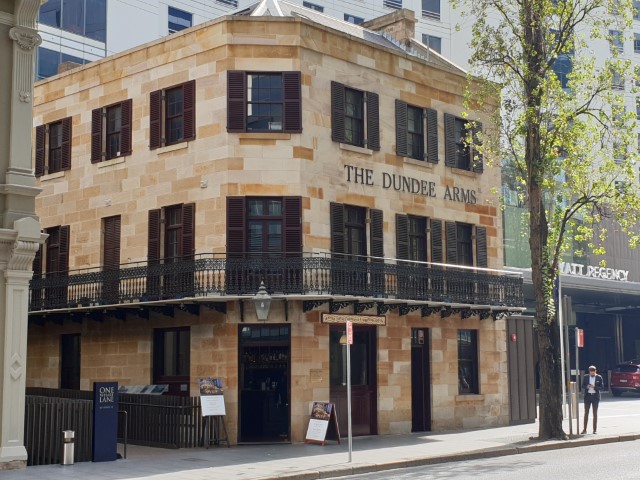 The food menu at Dundee Arms has a great range of your typical pub food including Chicken Schnitzel ($16), Buffalo Wings ($14), Angus Beef Burger ($14), Club sandwich ($14), Fish and Chips ($18) and the Dundee Hot Dog ($15). As well as the Angus Beef Burger they also have a Crispy Chicken Burger ($14) and a Spicy Black Bean Patty Burger ($14) for a vegetarian option.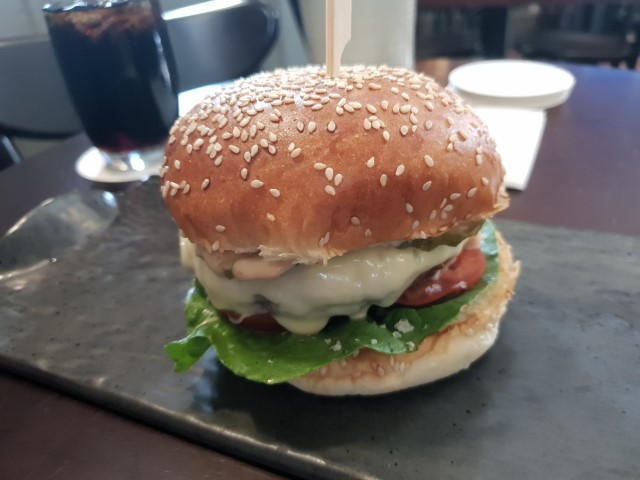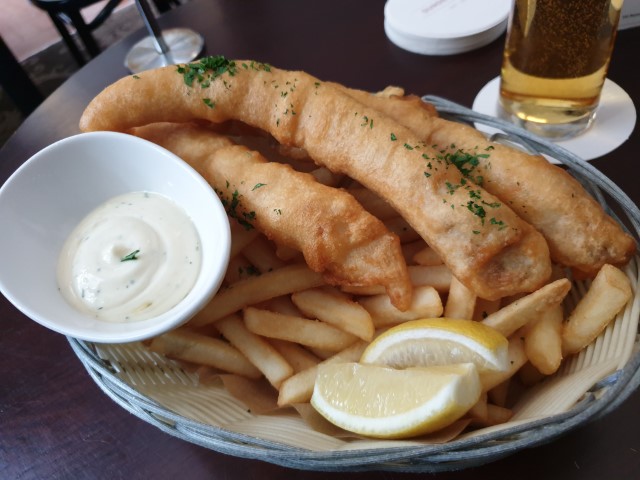 During lunch time from Monday to Thursday, Dundee Arms has lunch time specials for only $10 with a choice of Chicken Schnitzel served with fries and mushroom gravy, The Dundee Dog with a Frankfurter sausage, gherkin relish, yellow mustard and fries and the Avocado and Quinoa Salad with feta, tomato, mixed leaf and fennel. The $10 lunch specials comes with a middy of beer. A great lunch time special!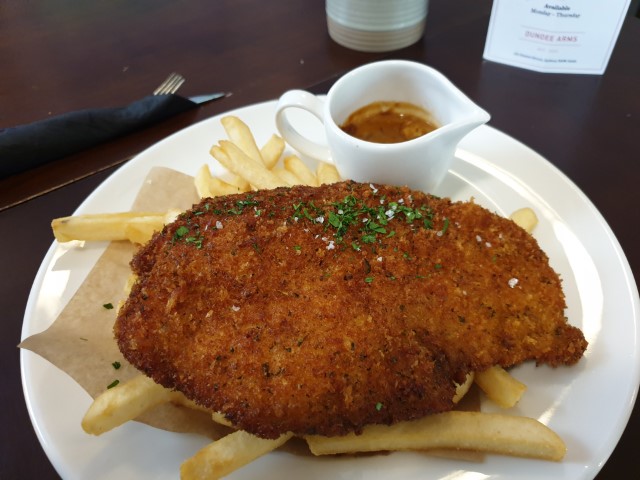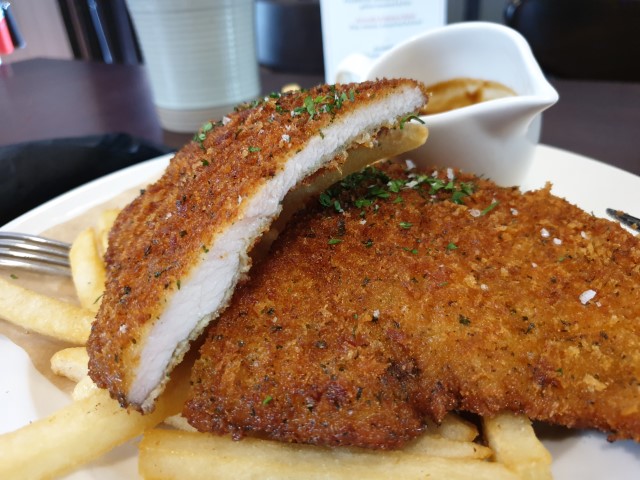 The Dundee Arms is only a small pub with a few sections inside with tables and chairs and a nice outdoor courtyard out the back. The inside is decorated with some sport memorabilia and has large TV screens for watching live sports.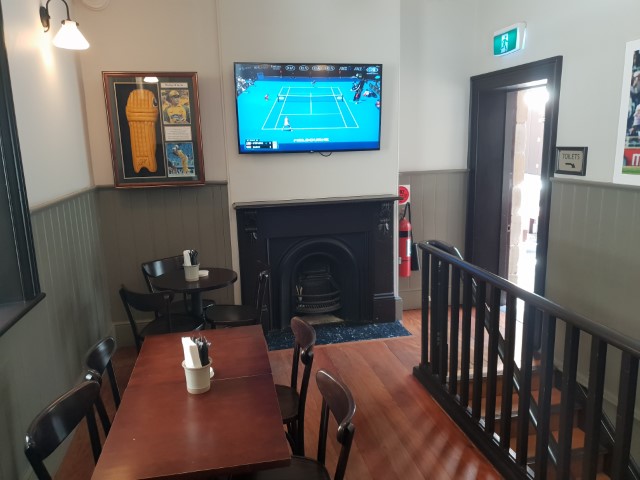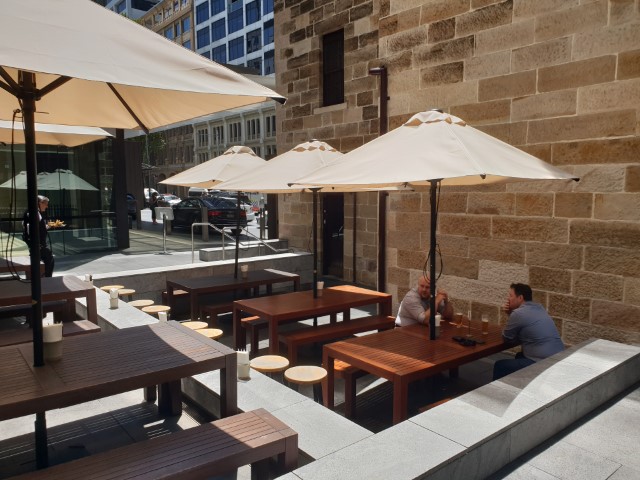 This pub is one of my favourites in the Sydney CBD. An intimate pub to sit back and relax with a few cold bevvies and some great pub food.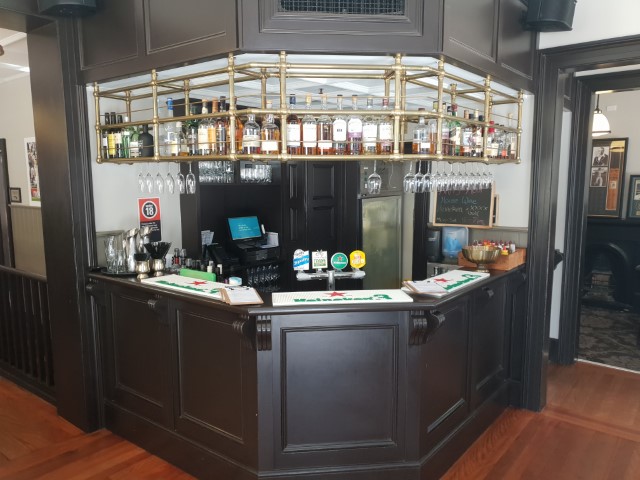 Dundee Arms
161 Sussex Street
Sydney
Ph: 8099 1234
Website: Dundee Arms at Hyatt Regency Hotel
Open Mon – Friday 12pm – 10pm Sat 2pm – 10pm. Close on Sunday
Check out the location of the Dundee Arms pub in Sydney CBD
[do_widget id=wpp-59]