Hawker Chan – Cheap Eats in Melbourne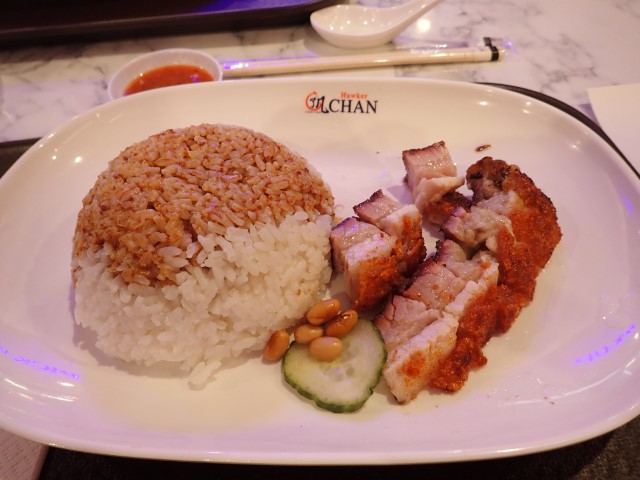 If you are looking for a cheap feed in Melbourne, then look now further than Hawker Chan on Lonsdale Street in Melbourne's CBD.
Hawker Chan is a popular food hawker in Singapore which gained attention when they were awarded a Michelin Star in 2016. Hawker Chan became the cheapest Michelin Star restaurant in the world, serving up meals in Singapore for around S$5.
After opening a 2nd restaurant in Singapore, they quickly moved offshore to open their first restaurant outside on Singapore, with the new restaurant located in Melbourne's CBD.
Hawker Chan serves up some tasty Chinese BBQ including their signature Soya Chicken with rice. They also serve up excellent BBQ pork, Pork ribs and Char Siew Pork. All are served with either rice or noodles. To give you an idea of some of the prices – Soya Sauce Chicken Rice ($6.80), Char Siew Pork with rice ($7.80), Pork Rib rice ($7.80), Soya Sauce Chicken with noodles ($8.80).
Hawker Chan do not take reservations. Just turn up, join the queue and it doesn't take long to get served.
I went in for a late lunch at around 2pm. There was a queue of around 20 people ahead of me. It took less than 5 minutes to get to the front of the queue to order and then under 5 minutes for my food to be ready.
I ordered the Roasted Pork with rice ($7.80) and was not disappointed. The serving is only small but left me satisfied. The pork was really crispy just the way I like it. For the price this is on the top of my Cheap Eats in Melbourne!
Hawker Chan
157 Lonsdale Street
Melbourne
Website: http://hawkerchan.com.au/
Open: 7 days a week from 10am – 10pm
Check out the location of Hawker Chan in Melbourne city centre
[do_widget id=wpp-13]