Hilton Hotel Surfers Paradise Gold Coast Queensland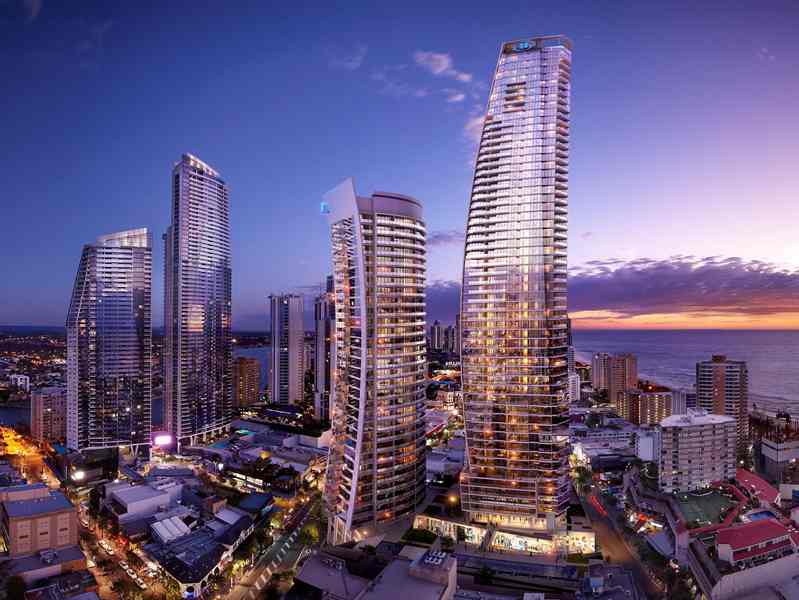 The Hilton Hotel opened up in Surfers Paradise in 2011 and has quickly become one of the most popular luxury hotels on the Gold Coast. You can not get a better location, right in the heart of Surfers Paradise, just 5 minutes walk down to the world famous beach. The Hilton Hotel in Surfers offers everything you would expect from a Hilton branded hotel. Comfortable rooms with great views over Surfers Paradise, bars, restaurants, room service, a fully equiped gym and a beautiful outdoor swimming pool.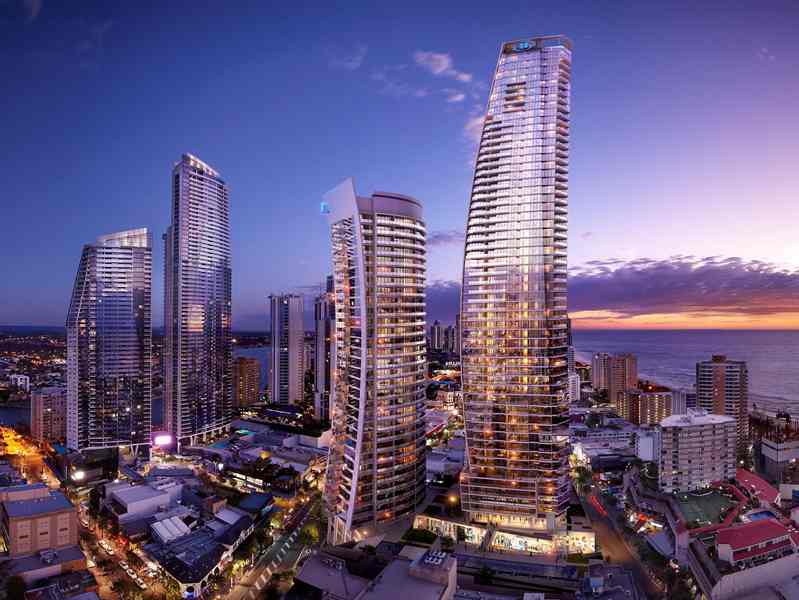 Whether you are visiting the Gold Coast for a holiday, there for a short or long break, visiting for business or just away for a naughty weekend away from the kids, the Hilton offers a hotel to stay for everyone. There are 2 styles accommodation available, the hotel wing has your standard hotel rooms and the apartment wing has luxury apartments with bedroom, lounge room, bathrooms and a with fully equipped kitchens.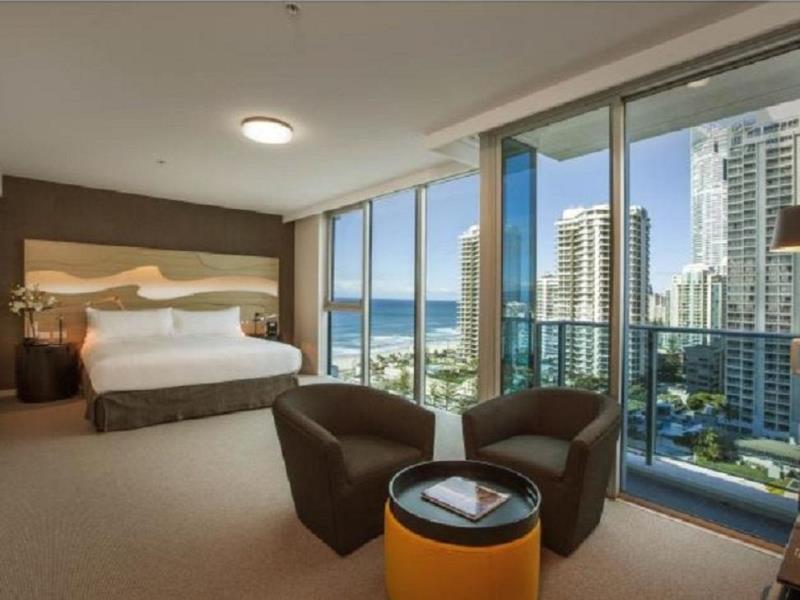 Being in the heart of Surfers Paradise you have so many restaurants within walking distance from the Hilton Hotel so you are spoilt for choice when it is lunch or dinner time. Inside the Hilton Hotel is the Salt Grill Restaurant which is run by celebrity chef Luke Managan. I went in for a dinner at Salt Grill and had one of the best rib eye steaks I have ever eaten, washed down with a lovely Merlot red wine. If you are not up for a great steak for dinner then the choice of restaurants within 5 minutes walk from the hotel include Chinese, Korean, Japanese, Italian, Thai, Indian, Spanish, German as well as lots of others. If you are after some casual dining then there is heaps of fast food close to the Hilton including McDonald's, KFC, Subway, Mos Burger as well as lots of places selling kebabs or pizza slices. Check out a full list of the Restaurants in Surfers Paradise.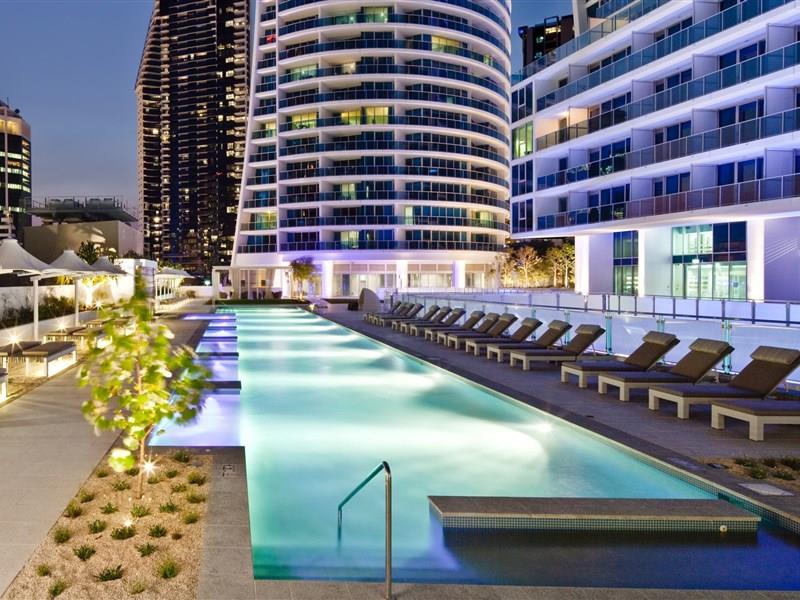 You can book the Hilton Hotel directly on the Hilton website or you can book online with discounted prices at Agoda Hilton Surfers Paradise.