Hotel Review – Princesa Garden Island Resort and Spa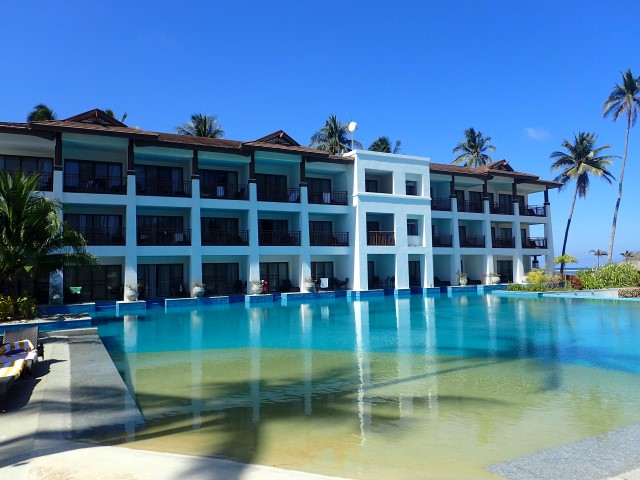 Princesa Garden Island Resort and Spa in Puerto Princesa, Palawan Island Phlippines is a luxury resort with a massive lagoon style swimming pool. Princesa Garden Island Resort is located 1.9Km from Puerto Princesa airport, around a 5 minute drive.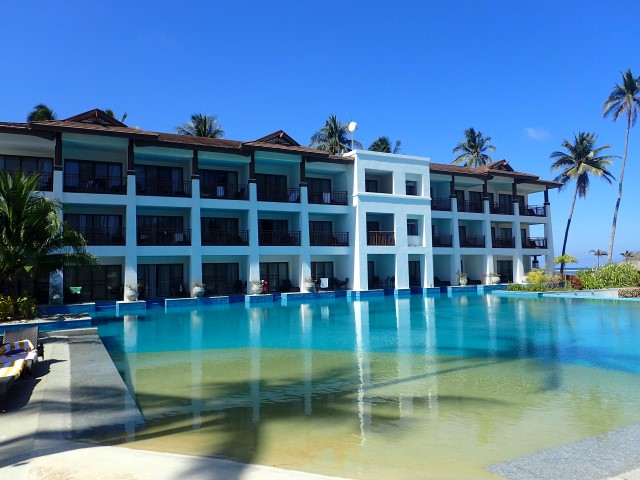 Check out our video review of Princesa Garden Island Resort
The resort has a complimentary shuttle bus that takes you to and from the airport. The shuttle bus is at the airport for arrivals of all flights into Puerto Princesa so just look for the staff member holding the Puerto Princesa sign opposite the airport exit.
I stayed for 2 nights at the Princesa Garden Island Resort and Spa and really wished I had stayed longer. This is the sort of resort you come to relax at. All the staff were lovely, the rooms are well maintained and comfortable and cleaned daily.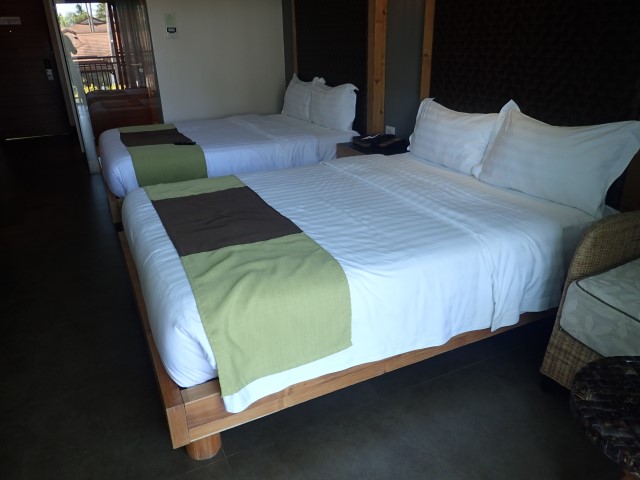 The resort had free WiFi which worked well in the room as well as across most of the resort, in the restaurants and around the hotel pool. It was not the fasted internet connection but I was able to do everything I needed to do.
There are 3 restaurants to choose from. Rice serves Filipino and International meals and is where the excellent buffet breakfast is served. I really enjoyed the breakfast here at Rice.
Next to the swimming pool is their Italian restaurant – Tomato and Basil Cuisina Italiana. I had a vegetarian pizza here which was tasty, not the best pizza I ever had but ok for a casual lunch by the pool.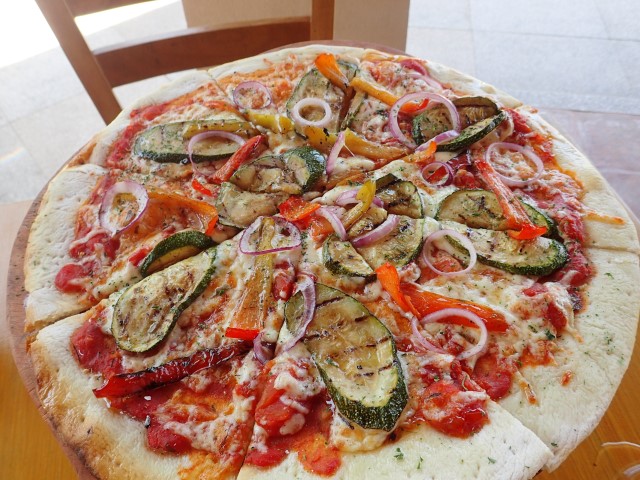 The best restaurant to visit at Princesa Garden Island Resort is their Thai restaurant – Golden Elephant Seafood Village. The restaurant is built on stilts suspended above the waterfront out the front of the resort. A great range of traditional Thai food.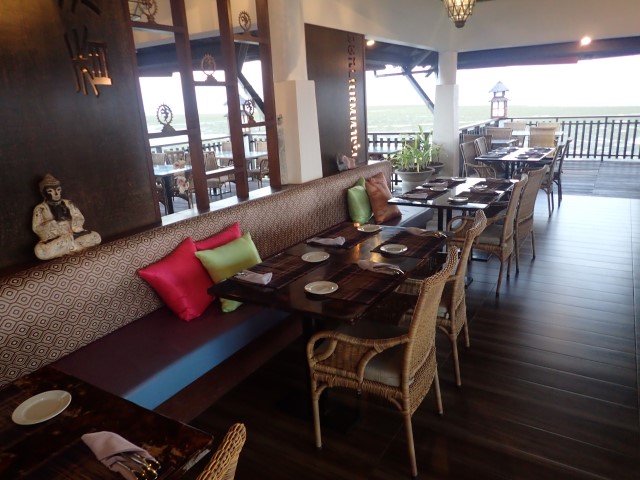 I stayed in a Princesa Classic Room which was located on the second floor with a nice balcony over looking the swimming pool. The room had 2 queen sized beds inside and a very nice bathroom.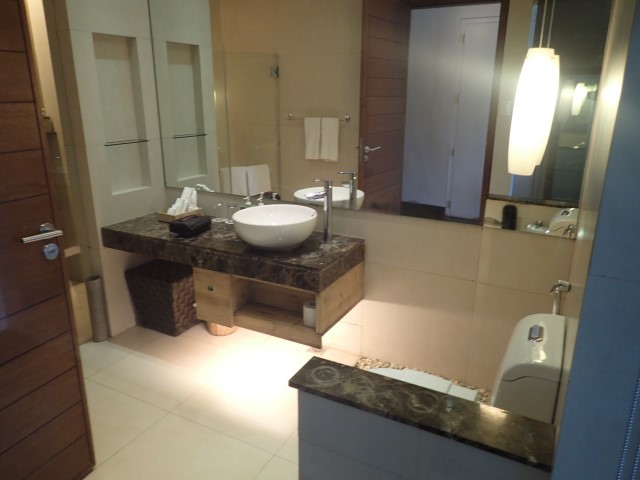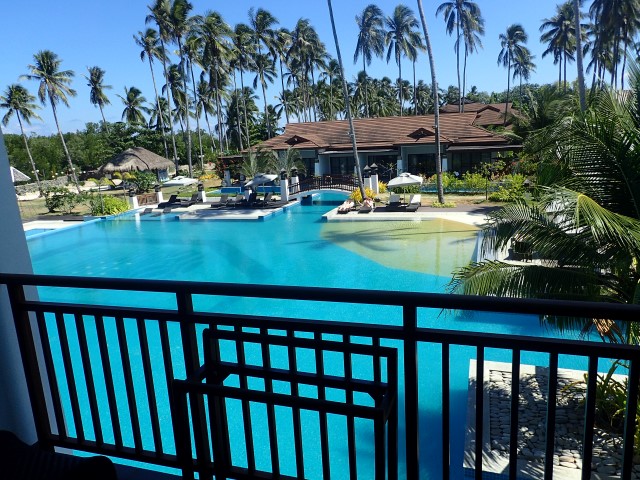 Right at the back of the resort is a very basic gymnasium with some fitness machines and free weights. This gym is OK for a basic workout to keep your fitness up after all the eating at the restaurants.
I rate this hotel resort an 8 out of 10. I really enjoyed the resort, the restaurants and the staff were very friendly and efficient. I really wish I had stayed longer than the 2 nights.
You can book a room direct on the Princesa Garden Island Resort website
There are often discounts available on the Agoda hotel booking site.
[do_widget id=wpp-9]