Hyatt Centric Ginza Tokyo – Hotel Review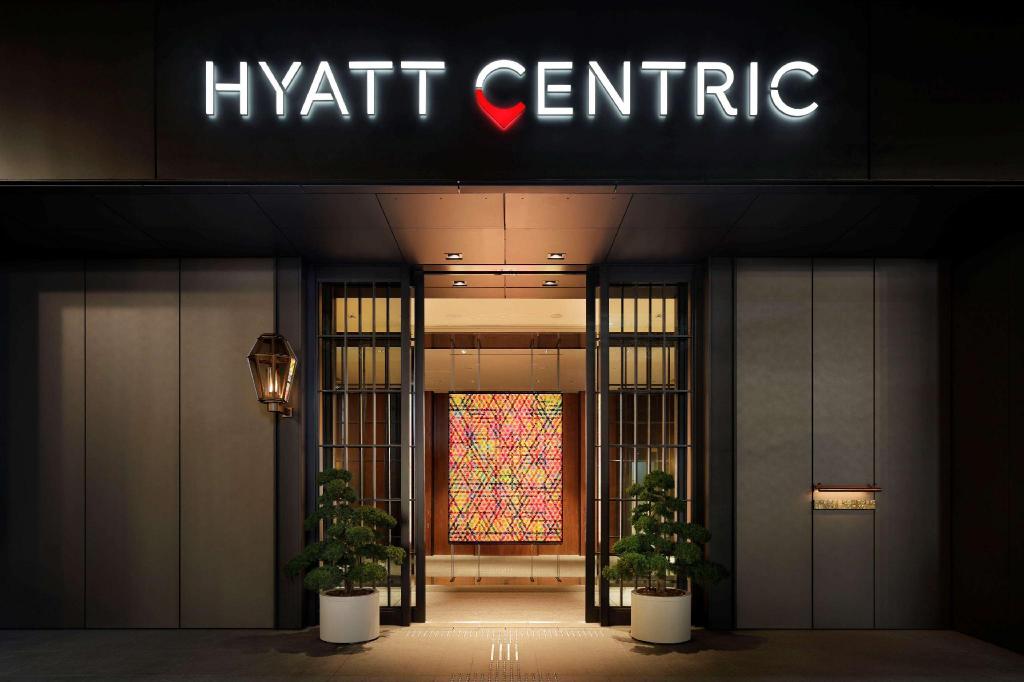 Hyatt Centric Ginza Hotel in Tokyo is a classy, 5 star boutique hotel, part of the Hyatt Group of hotels. I always used to stay at the Hyatt Regency in Shinjuku. In 2019 I ended up staying at the Hyatt Centric Ginza Hotel 2 times and find it a much nicer hotel. Hyatt Centric Ginza Hotel is quite a new hotel, first opening in January 2018. It is more expensive than the Hyatt Regency but with a great location in the heart of Ginza, this is a great hotel to stay in.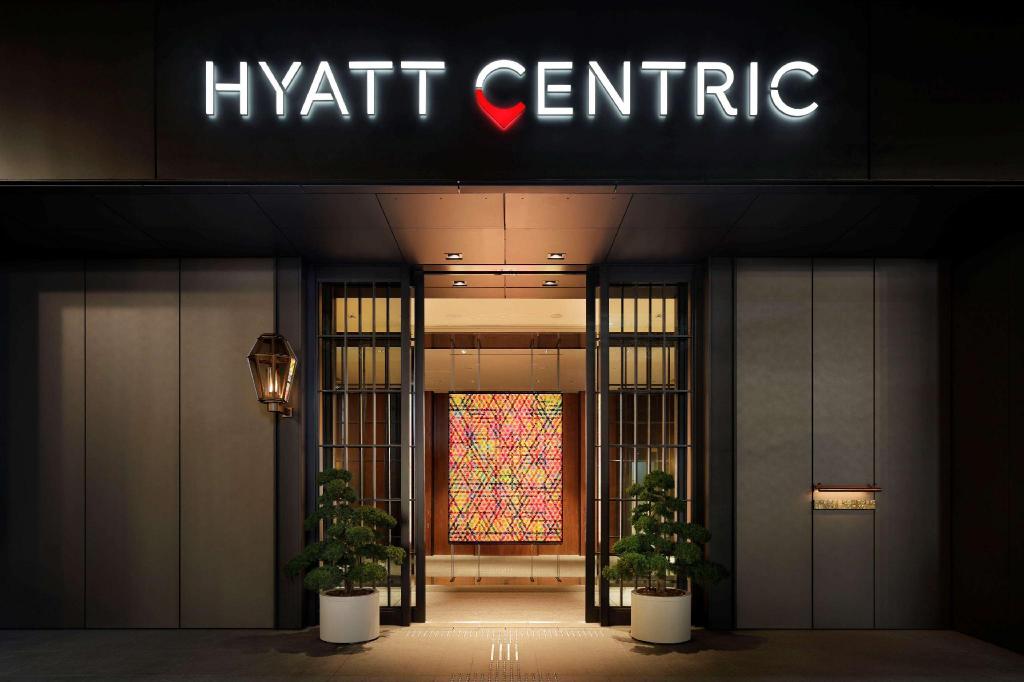 Tripatrek Score: 9.4 /10
The Tripatrek score is an average of these 5 features of the Hyatt Centric Ginza Hotel:
Location: 10 / 10
Room Quality: 9.5 / 10
Hotels Facilities: 8.5 / 10
In-house Restaurant: 9 / 10
Restaurants near-by: 10 / 10
Location
Right in the heart of Ginza Tokyo which is the high end fashion shopping district of Tokyo. Tucked in a back street just 2 short blocks away from Chuo-dori Street which is the main shopping street, lined with the high end fashion label stores. Visit this street on the weekend and it is closed to traffic giving a peaceful pedestrian paradise to roam the street.
It is just 5 minutes walk to the Ginza Subway station which will connect you to every area of Tokyo.
Check out the video of Hyatt Centric Ginza Hotel showing the room
Room Quality
A high quality, comfortable room. There is not much of a view form the room, just looking at some apartment buildings across the street. The large bed is very comfortable and the rooms are fitted with a large TV screen. There is a nice sized bathroom with shower (no bathtub). There is a room safe located within the wardrobe.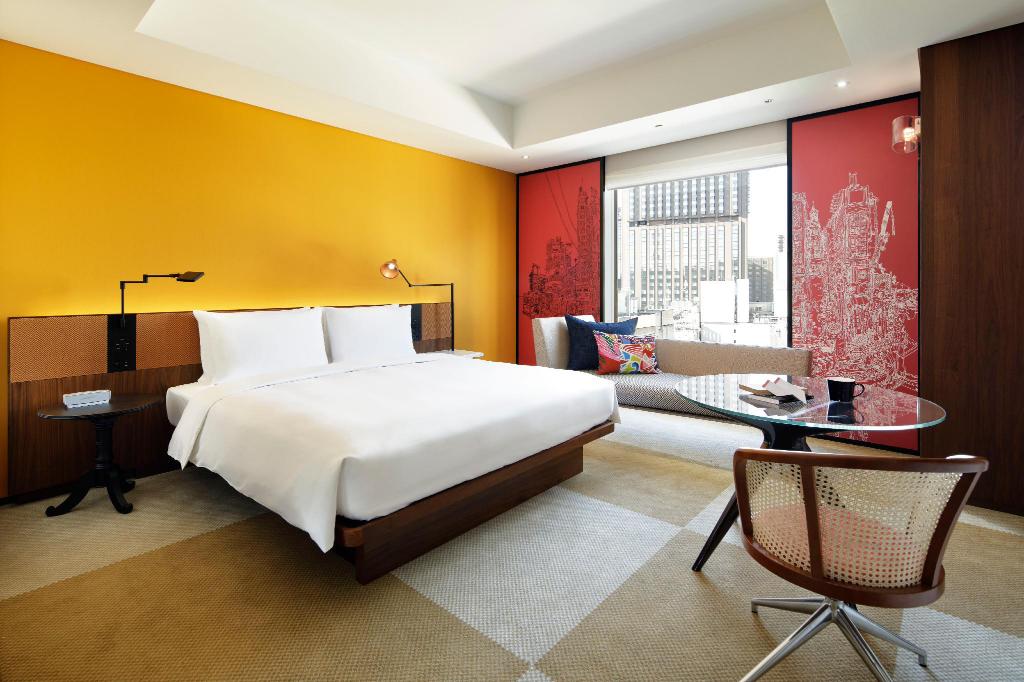 The rooms have a boutique style to them with funky, bright colours and intricate patterns on the sliding blinds.
Hotel Facilities
24 hour reception area. The reception area is very open and all the staff spoke excellent English. There are some nice comfortable chairs just off from reception.
Earn 'World of Hyatt' Points for your stay at the Hyatt Centric Ginza Hotel.
Good quality Wi-Fi Internet that works in the rooms.
A well equipped Fitness Centre is located next to the reception area. There is no swimming pool at the Hyatt Centric Hotel Ginza.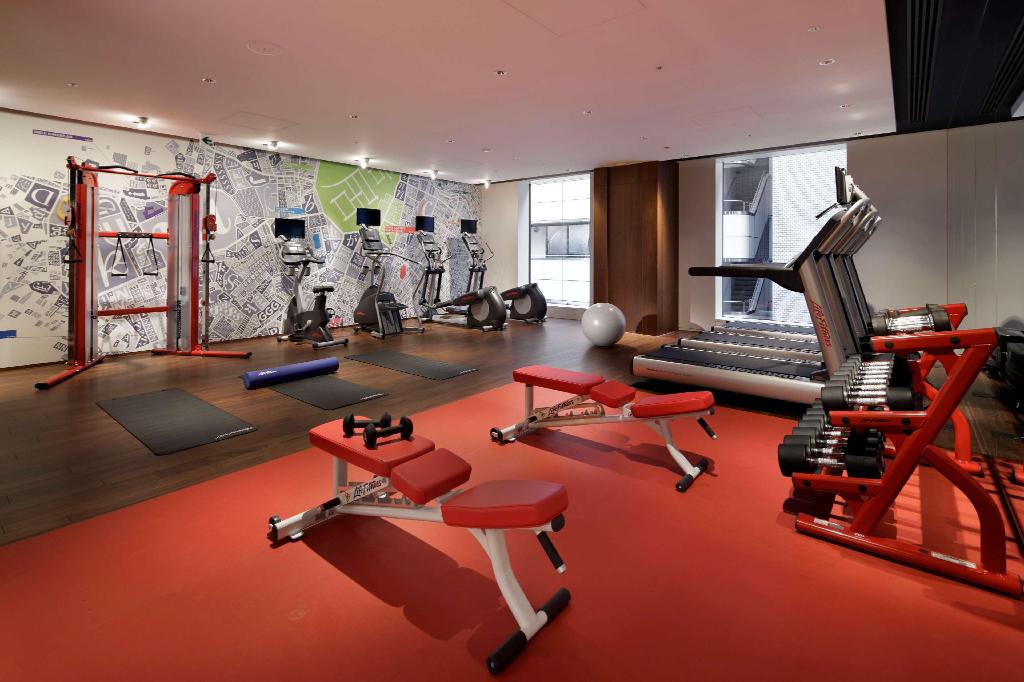 In-house Restaurants
There are 2 restaurants located in the Hyatt Centric Hotel. NAMIKI667 is the hotel's signature restaurant. The buffet breakfast is served in HAMIKI667 and it is one of the best buffet breakfasts I have experienced. Everything you could possible want for breakfast!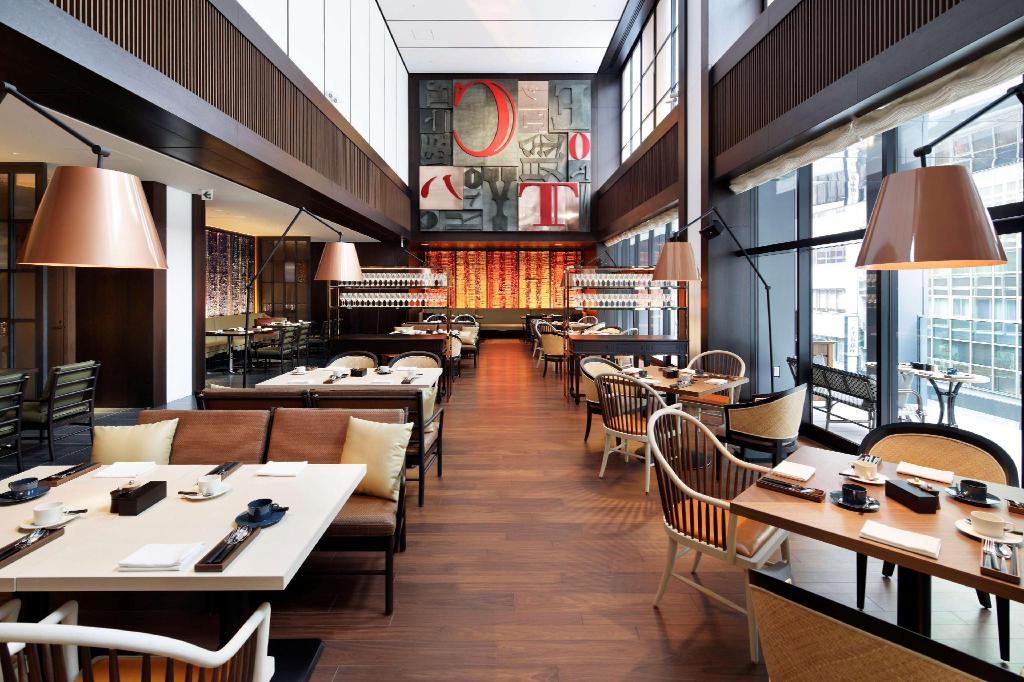 NAMIKI667's Chef Toru Hirakawa serves up some excellent food at lunch time and dinner. With a range of Japanese cuisine and international dishes. I can highly recommend the Wagyu cheese burger! They also make some tasty pizza.
Also with the hotel is the very cool Namiki667 Bar which is very popular with local Japanese to sit around the wooden bar enjoying some evening cocktails. There is also a bar menu serving a range of bar food.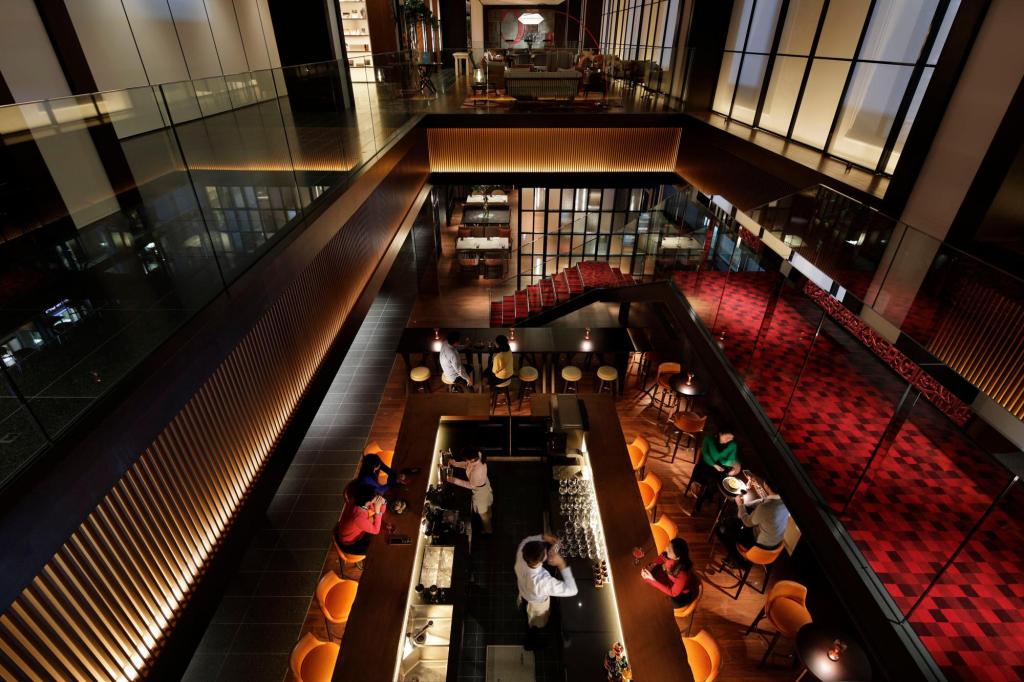 Restaurants near by
There are literally hundreds of great restaurants within a few minutes walk from the Hyatt Centric Ginza Hotel. Walk in any direction and you will stumble across excellent Japanese restaurants as well as a range of international food.
Check out Restaurants close to the Hyatt Centric Ginza Hotel
Hyatt Centric Ginza Hotel
6 Chome-6-7 Ginza
Chuo City, Tokyo 104-0061

Website: Hyatt Centric Ginza Hotel
Check Agoda Hotel Booking site for discounted room prices
Check out the location of the Hyatt Centric Ginza Hotel
[do_widget id=wpp-20]