Japanese Fine Dining in Kuala Lumpur Malaysia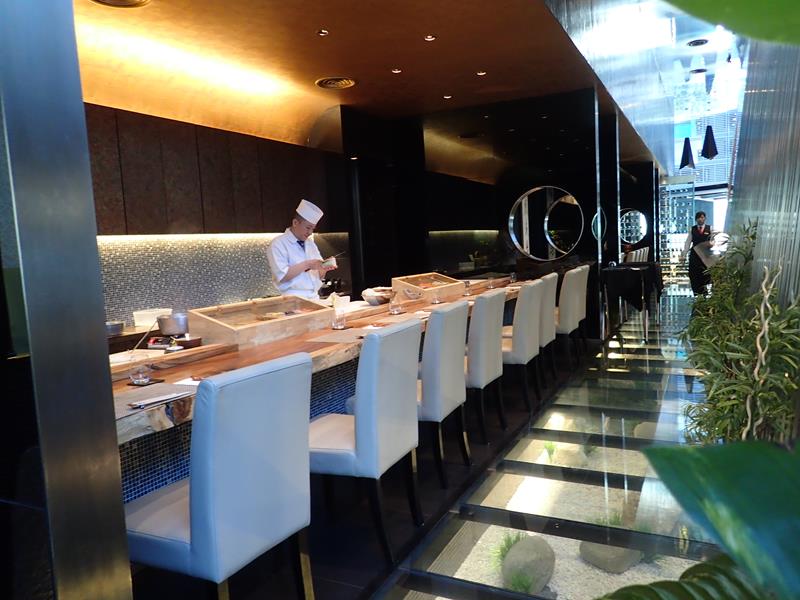 UNFORTUNATELY TEN JAPANESE RESTAURANT IS NOW CLOSED FOR BUSINESS
One of the best Japanese Restaurants in Kuala Lumpur is Ten Japanese Restaurant located on Jalan Pinang in the heart of the Kuala Lumpur city centre, just a few minutes walk from the Grand Hyatt Hotel.
I love Japanese food and it's not just about the food but the whole Japanese dining experience. I love the presentation of Japanese food, with the multiple bowls with rice, soup, little pickles and side dishes. Ten Japanese Restaurant definitely gives you the full on Japanese dining experience, with excellent Japanese decor throughout the restaurant. Out the front of the restaurant there is just the large Japanese kanji character of Ten (天) which means heaven in Japanese.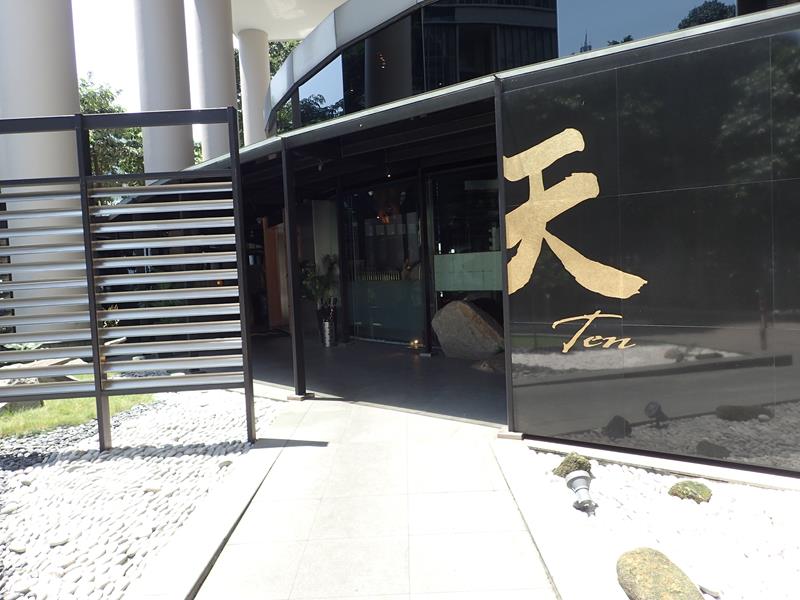 There is a large open dining area or a choice to sit at the sushi bar or at the teppanyaki tables where the chefs prepare your food right in front of you.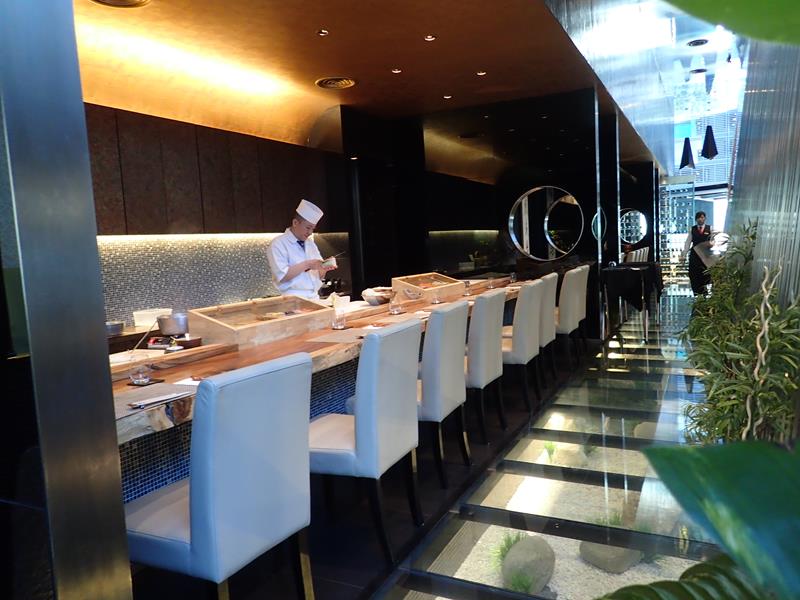 The decor throughout is simple and very Japanese. Under the glass floor of the sushi counter and teppanyaki counter is a lovely Japanese zen garden. A really nice touch!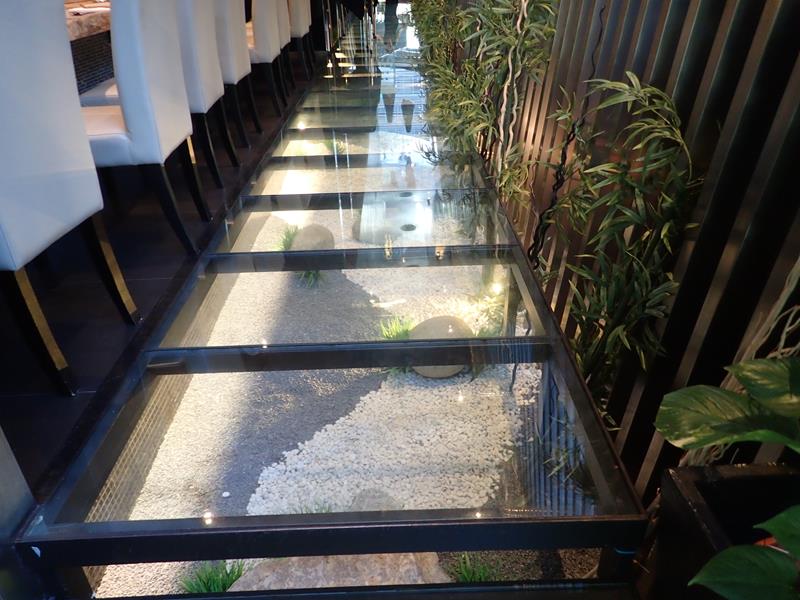 The lunch menu has a range of set menu which can be quite elaborate with multi-courses or there are plenty of simple set meals like chicken katsu don, tempura or sushi and sashimi served with a bowl of rice, miso soup, pickles and a side dish. The simple set meals are very reasonably priced (my chicken katsu don was only 32 Ringgit).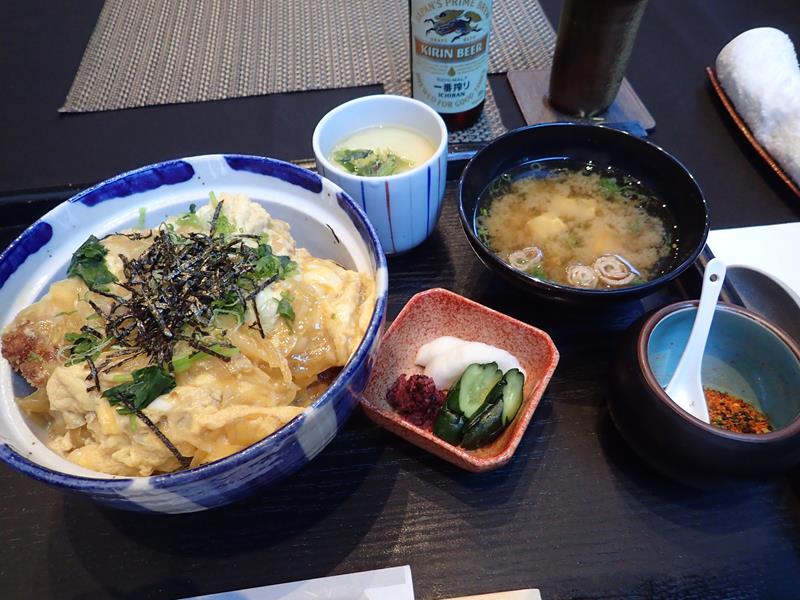 The dinner menu is more expensive with a large range of multi-courses meals. You will not walk out of Ten hungry!
The drinks menu is just as impressive with a choice of local and imported Japanese beers (Kirin and Suntory), a huge choice of imported white and red wines (check out the wine rack at the front of the restaurant) and they also a  full page of different Japanese sakes as well as shochu (Japanese spirits).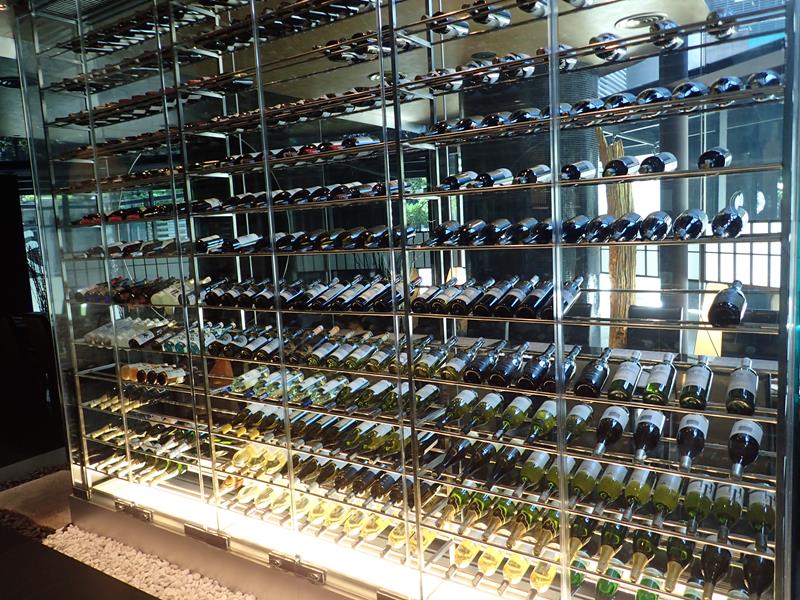 Service is outstanding with friendly staff and they really take care of customers. So if you are looking for some lovely Japanese food then do yourself a favour and visit Ten Japanese Restaurant while you are visiting Kuala Lumpur!
Ten Japanese Restaurant is open 7 days a week for lunch from 11.30am – 2.30pm and dinner 6pm until late.
 Ten Japanese Restaurant
A-G-1, Marc Residence, Ground Floor
No.3 Jalan Pinang
50450 Kuala Lumpur
Ph: +60 3 2161 5999
Website: http://tenrestaurant.com.my/