Best Restaurants in Pantai Cenang Langkawi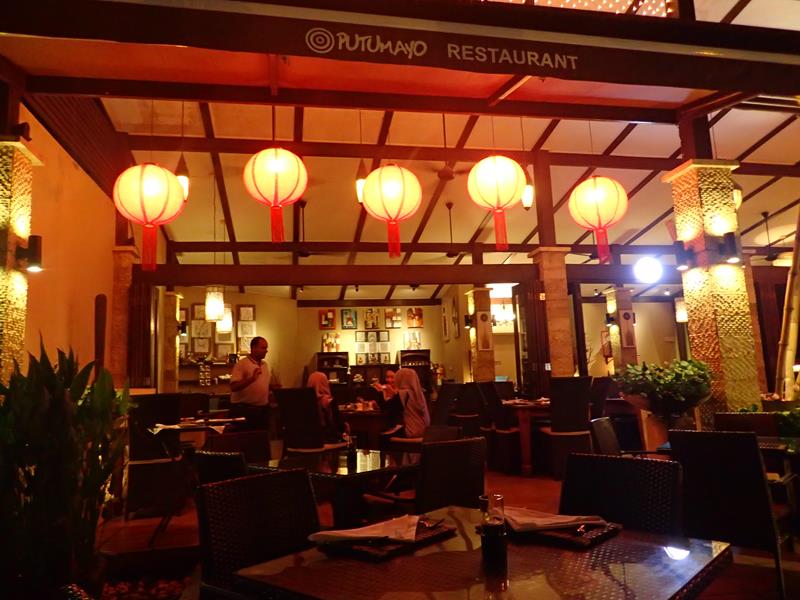 Pantai Cenang (Chenang Beach) is one of the main tourist towns on Langkawi Island Malaysia. There is one road that runs through the town of Pantai Cenang (Jalan Pantai Cenang) and it is lined with loads of restaurants. There are plenty of good restaurants serving local Malaysian food through there are plenty of other restaurants serving international food including Italian, Indian, Mexican, Thai, Chinese and there are a quite a few restaurants serving Middle Eastern food (Arabic food). Here is our list for the best restaurants in Pantai Cenang:
Local Malaysian Food in Pantai Cenang
There are loads of restaurants serving local Malay food. Our pick is the Restoran Hj. Ramli which is an open air restaurant located at the northern end of Pantai Cenang. They specialise in BBQ seafood and have a large menu of lots of other traditional Malaysian food like satay, Nasi Lemak, Nasi Campung, fried noodles to name just a few.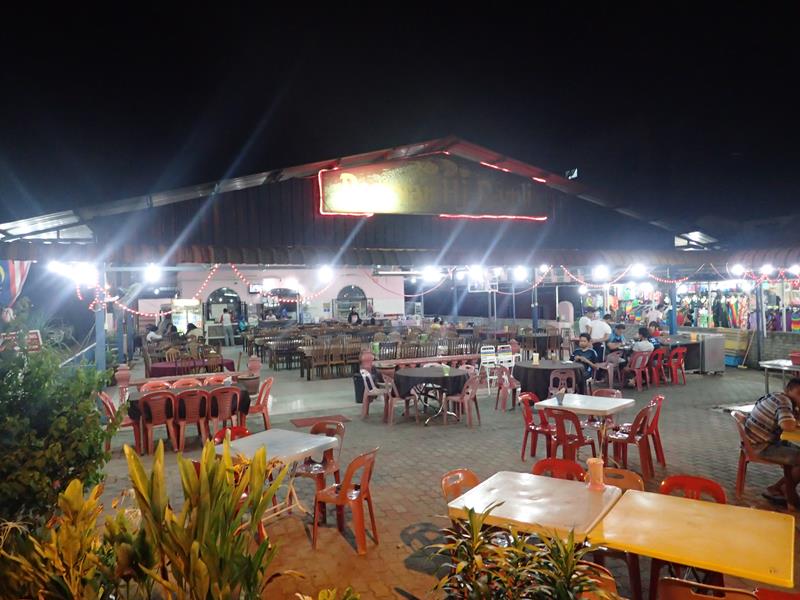 Another great restaurant serving Malaysian food as well as food from all over Asia is Putumayo Restaurant Oriental Seafood and BBQ Cuisine. I highly recommend the Malaysian satay and chicken curry.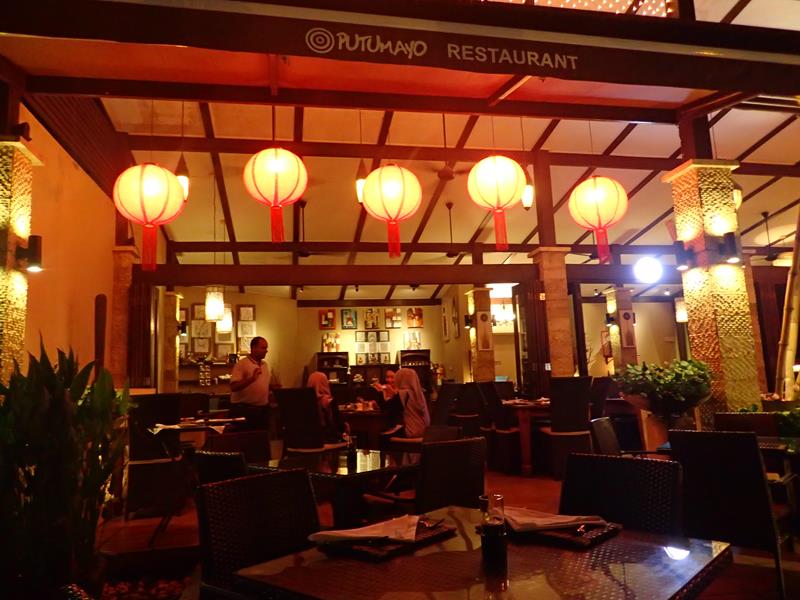 Seafood Restaurants in Pantai Cenang
When it comes to seafood in Pantai Cenang, you are spoilt for choice as there are a stack of seafood restaurants serving up the freshest seafood. Many of the restaurants have large fish tanks with live seafood so you can choose your seafood before it being taken to the kitchen. You can't get fresher seafood than that! 2 of the best seafood restaurants in Pantai Cenang which are always busy are Telaga Seafood and Orchid Ria Seafood Restaurant. Telaga Seafood is the largest seafood restaurant in Pantai Cenang though Orchard Ria is always the busiest, packed every night of the week.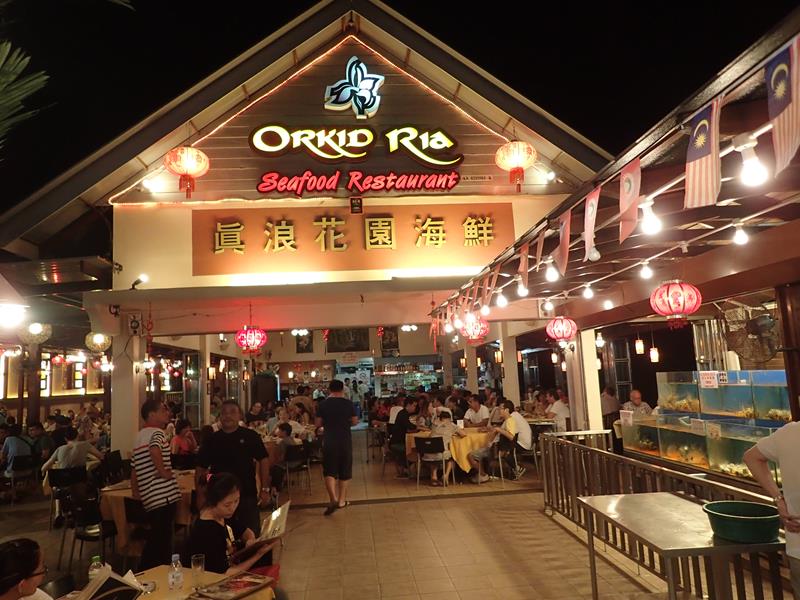 Japanese Restaurant in Pantai Cenang
There is only one Japanese Restaurant in Pantai Cenang. Wakaba Japanese Restaurant in located on the 2nd floor of the Cenang Mall. With a menu full of traditional Japanese food like sushi, sashimi, tempura, udon noodles and plenty more. The only thing about Wakaba Japanese Restaurant is that they do not serve pork, so no pork katsu (one of my favourite Japanese meals) though they do have Chicken Katsu which is very delicious. They also serve Japanese Ozeki Sake. Wakaba Japanese Restaurant has free WiFi internet access. The userid and password is available on the table so no need to ask the waiter.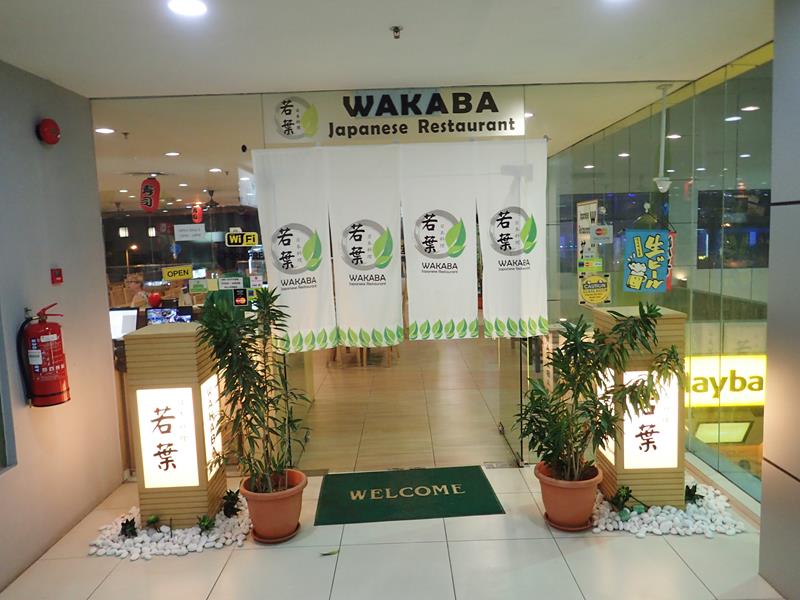 Midde Eastern Restaurants in Pantai Cenang
There is a big influence from the Middle East in Langkawi with a load of Middle Eastern and Turkish Restaurants. The best of these restaurants in Yasmin Syria Restaurant. With a great range of Syrian / Middle Eastern food like beef or chicken shish kebabs, shawarmas, rice dishes and they also serve awesome Turkish coffee. They also have hooka pipes for smoking different flavoured shisha. Yasmin's also has a shawarma stall just down the road for some late night kebab action. Check out the reviews for Yasim Syria Restaurant on TripAdvisor. Yasmin Restaurant gets very busy at night times. Yasmin's has free WiFi internet access. Just ask for the password.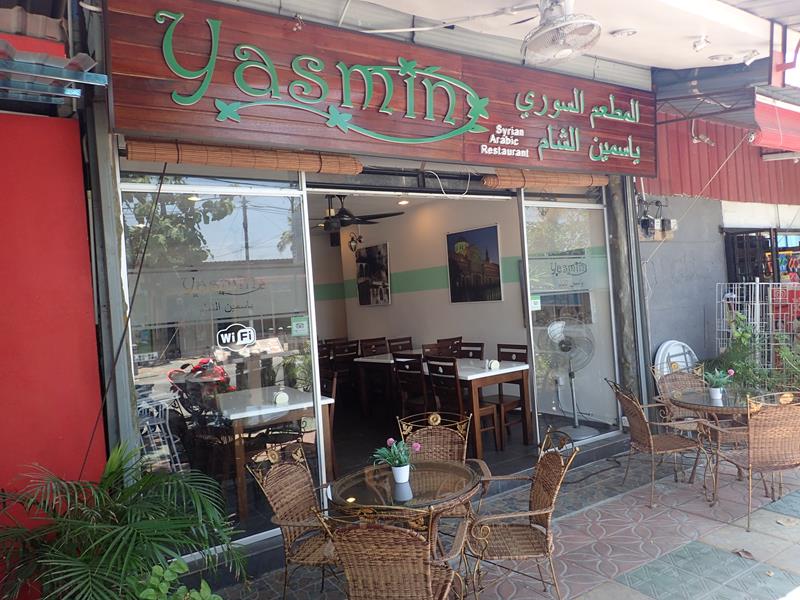 Indian Restaurants in Pantai Cenang
There is a good choice of Indian Restaurants serving up range of Indian cuisine, mainly from Northern India. Mumbai Palace Indian Restuarant is our pick of the best Indian food in Pantai Cenang. They have a full menu of traditional Indian food as well as a seperate menu for Middle Eastern food and Western food including pizza. Recommended dishes at Mumbai Palace include the tandoori chicken and their garlic naan. Delicious!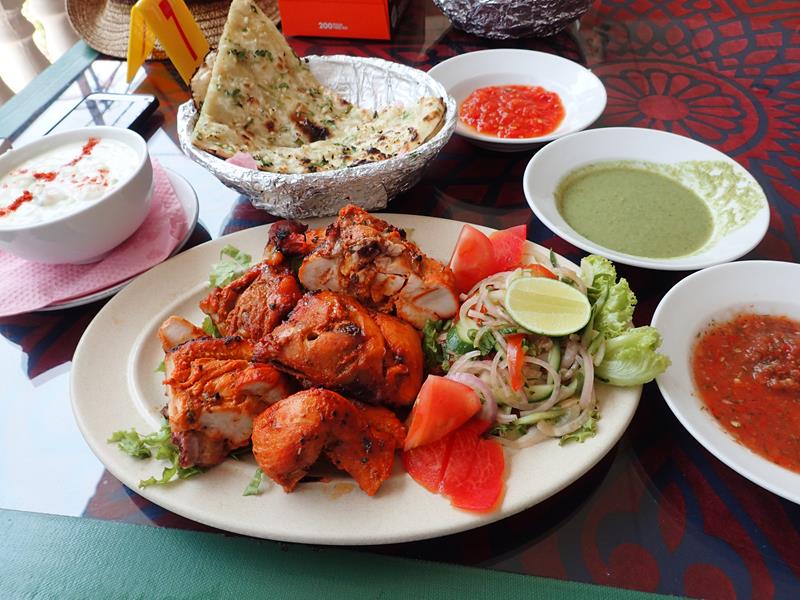 Mexican Restaurants in Pantai Cenang
There are 2 Mexican Restaurants in Pantai Cenang, Little Mexican and 3 Amigos serving up all the Mexican favourites like taco, burritos and quesadillas. 3 Amigos is located right next to Viva Italia Italian Restaurant and is actually served by the same staff and kitchen so you get 2 menus to choose from, Mexican or Italian. The beef tacos at 3 Amigos are delicious. Beer prices are some of the cheapest in Langkawi with a Tiger beer costing 5 Ringgit or a Corona Beer costing 10 Ringgit.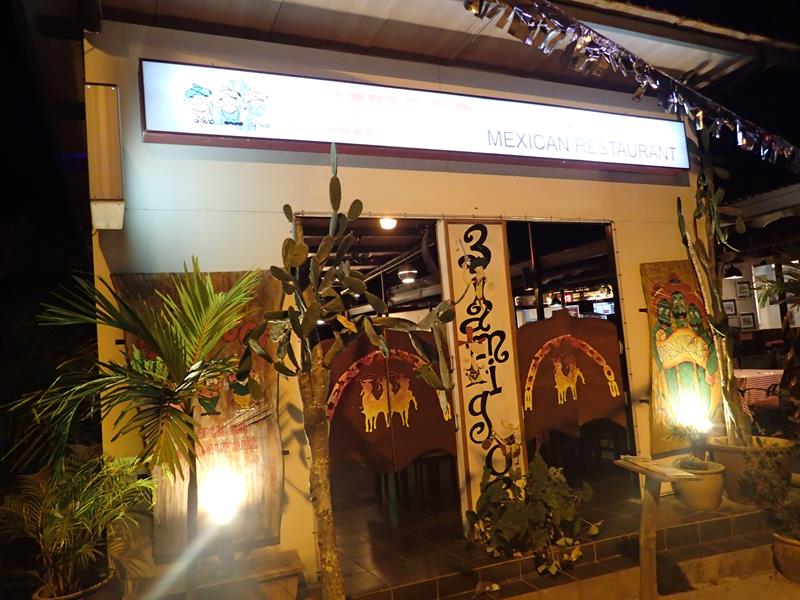 Italian Restaurants and Pizza in Pantai Cenang
There are quite a few Italian Restaurants in Pantai Cenang and a few food places that only sell Pizza. Viva Italia Italian Restaurant is a small Italian Restaurant with the tradition red and white checkered table clothes. A great choice of pizza, pasta, steaks, fish and salad.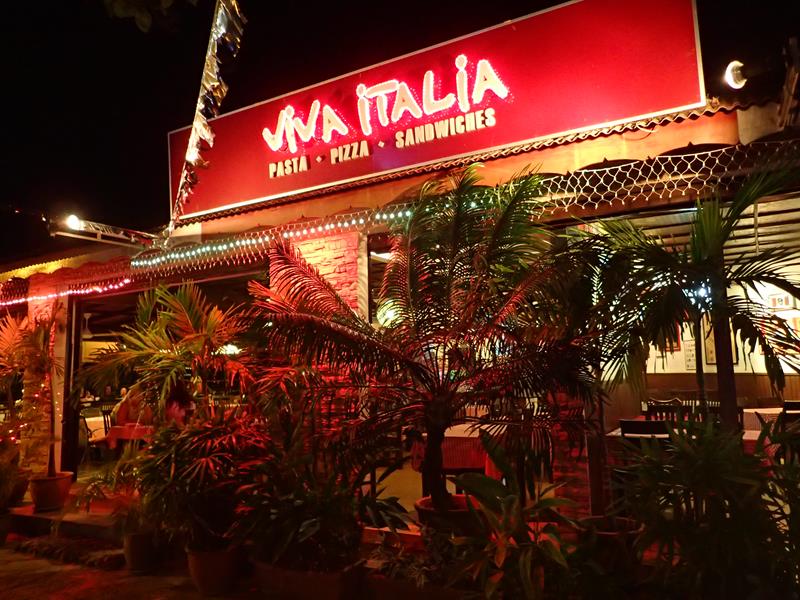 Fast Food in Pantai Cenang
If all the great restaurants in Pantai are not enough and you want to satisfy your craving for your usual junk food then Pantai Cenang has a KFC at the Cenang Mall, a McDonalds right next to Underwater World and also a subway right on the main road.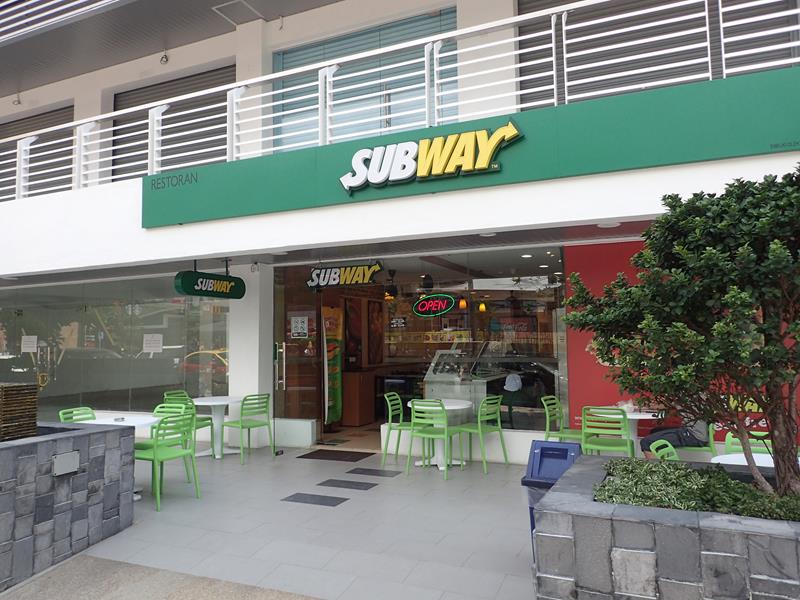 See more travel articles about Langkawi Malaysia