Luxury Bento Box at Kobe Jones Japanese Restaurant Sydney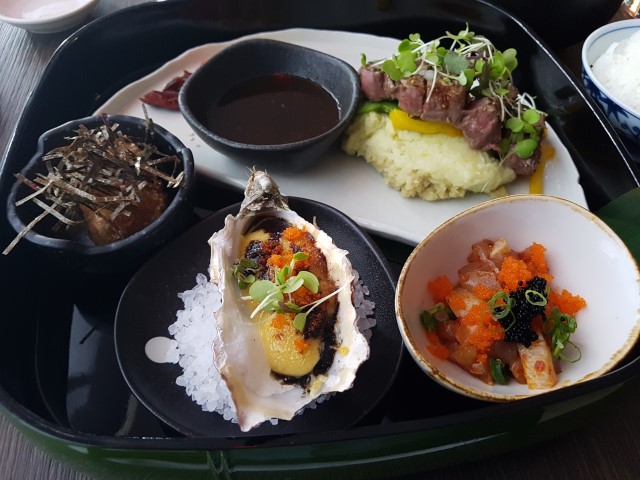 Kobe Jones has been serving up great Japanese food at King Street Wharf Sydney for close to 10 years now. Now Kobe Jones is serving up Luxury Bento Boxes.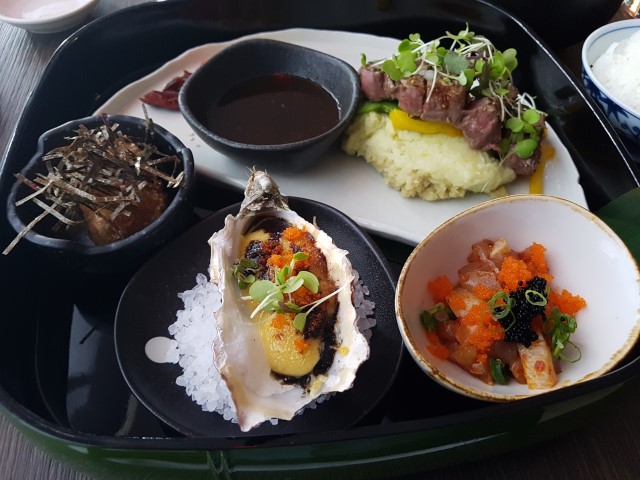 There are 5 different luxury Bento boxes to choose from at Kobe Jones, each priced at $29.50:
Aburi Sushi and Sashimi set Bento – with a selection of the Chef's choice sushi and sashimi pieces.
Fish Bento – Patagonian Toothfish with buttered macadamia crust delicately basted with yuzu miso sauce on a bed of vegetables.
Seafood Bento – U10 King Prawn, mussel, scallop, calamari with avocado on a bed of rice.
Wagyu beef Bento – Master Kobe AA5+ Wagyu sirloin beef grilled and sliced with wasabi mash potato, stir fried capsicum and termidor sauce.
Deluxe Tempura Bento – Lobster, prawn, whiting, goats cheese and vegetables tempura style.
I went for the Wagyu beef bento box, each and everything was delicious. The only disappointing thing is they do not serve it in a Bento Box, just different dishes for each different portion of the meal. All very well presented but it aint a Bento if it's not served in a Bento Box!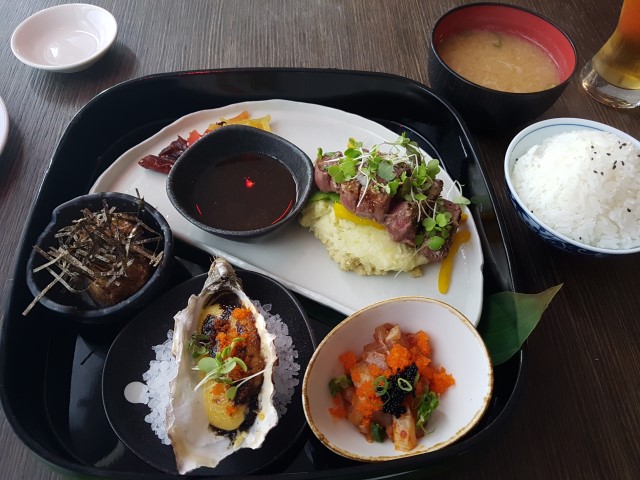 Each Bento Box is served with a bowl of rice, a bowl of miso soup and at the end of the meal they bring you a small dessert, in my case it was green tea ice cream with some red beans on top.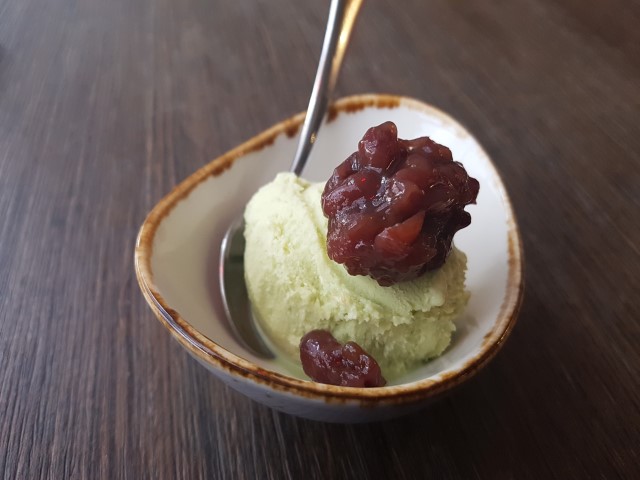 Kobe Jones Japanese Restaurant
King Street Wharf
Sydney
Ph: (02) 9299 5290
Website: http://www.kobejones.com.au/kobe-jones-sydney/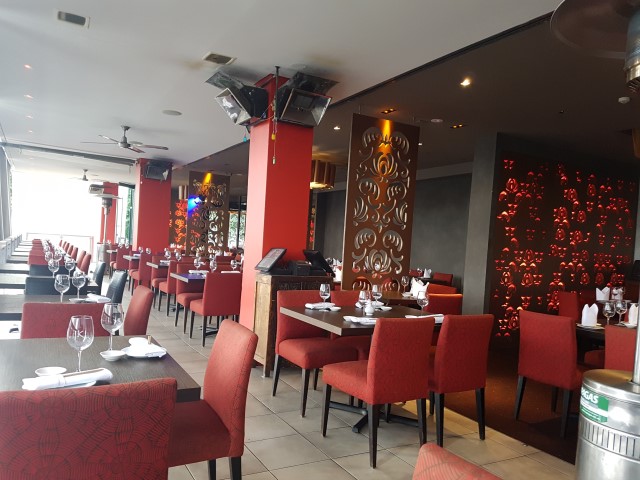 Check out the location of Kobe Jones Japanese Restaurant in King Street Wharf Sydney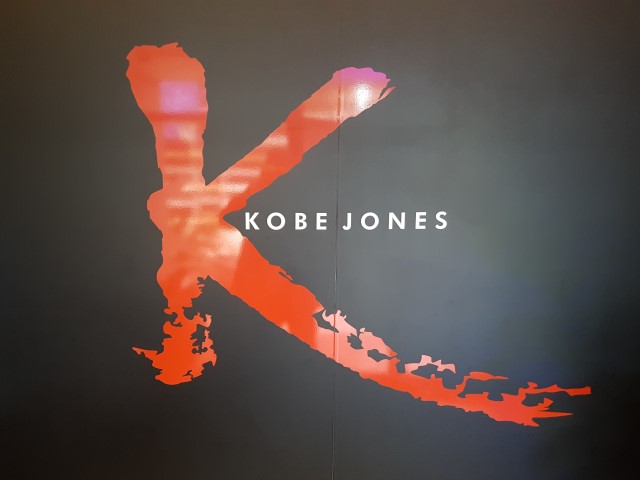 [do_widget id=wpp-7]