Best Temples and Shrines to Visit in Singapore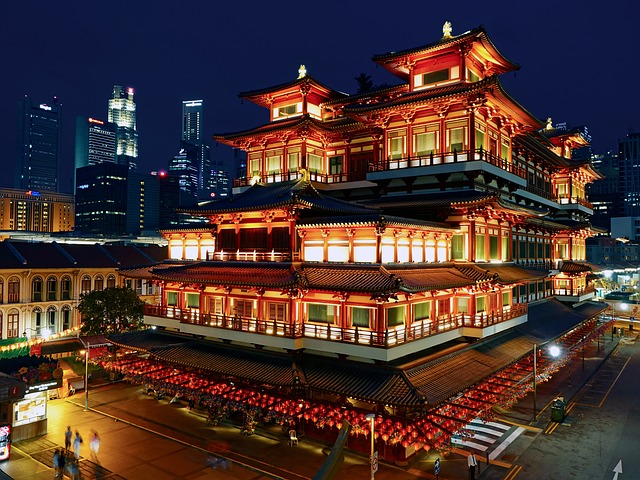 Although Singapore is the most modern city in the region, there is still lots of traditional Asian culture to be found. Hidden among the massive skyscrapers of Singapore, you'll find some very peaceful temples and shrines that are well worth visiting.
With such a mix of cultures and religions in Singapore, there are all sorts of temples of shrines from those different religions. From Buddhism, Taoism, Hindu, Shinto, there is even a German Girls Shrine for a girl who died falling off a cliff on Pulau Ubin.
Check out the best shrines and temples to visit in Singapore:
Buddha Tooth Relic Temple Chinatown Singapore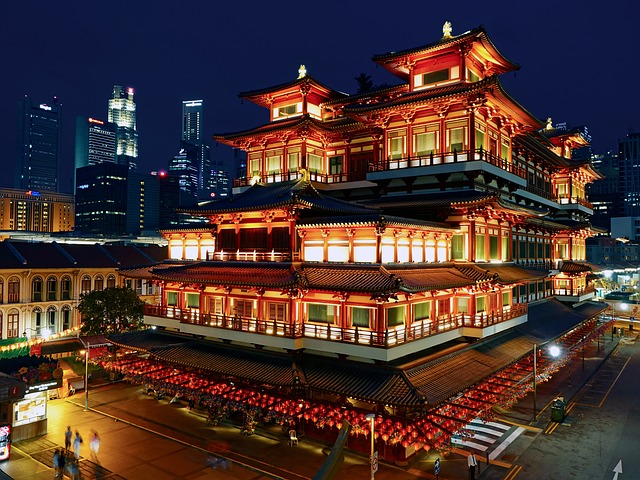 The Buddha Tooth Relic Temple is located in the heart of Singapore's Chinatown. One of the most important and largest Buddhist temples in Singapore, the temple sees many festivals and ceremonies throughout the year.
Despite having an old historical look about the temple, it was built recently, with construction starting in 2005 and being completed in 2007.
Visitors are able to visit the temple and do a guided 2 hour tour of the temple and museum. There is a public observation area where you can see where the sacred Buddha Tooth is encased. Only the Buddhist Monks are allowed to see the actual sacred relic as it is believe to be a real tooth of the Buddha.
Sri Mariamman Hindu Temple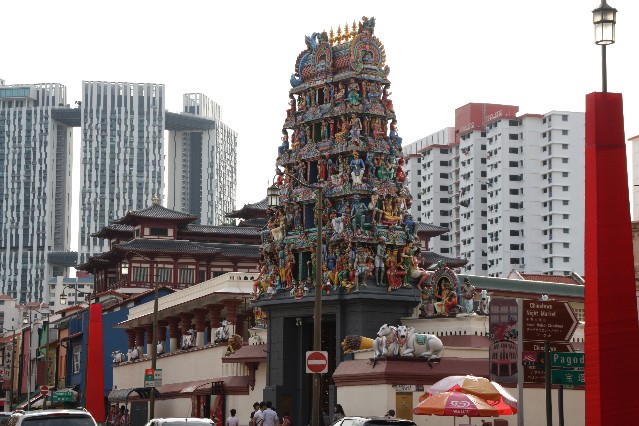 Also located in Singapore's Chinatown, is the famous Sri Mariamman Hindu Temple which dates back to 1827. Sri Mariamman Temple is the oldest Hindu temple in Singapore, dedicated to the Hindu Mother Goddess Sri Mariamman. This temple is popular with the South Indian community that live and work in Singapore.
Sri Veeramakaliamman Temple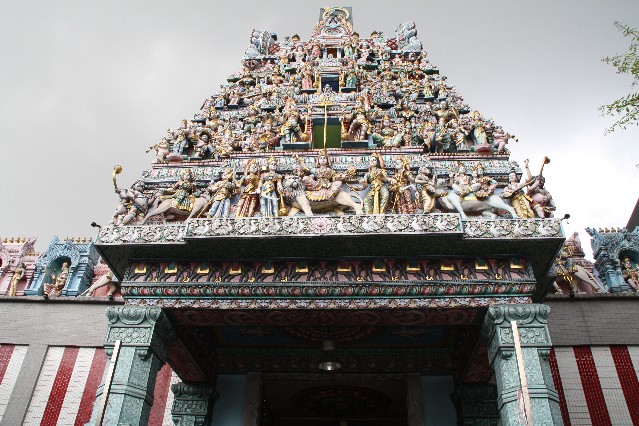 Sri Veeramakaliamman Temple was built in 1885 as a Hindu temple dedicated to the Hindu Goddess Kaliamman. Since it's construction, the area around the temple was popular with Indian settlers in Singapore. The area is now known as Little India.
During World War II, when the Japanese attacked and took over Singapore, many worshippers used the temple for protection believing the Goddess would protect them. While bombs did alot of damage to the surrounding area, the temple was untouched.
During the Hindu celebrations, the Sri Veeramakaliamman Temple has loads of festivities inside and around the surrounding area. One of the best festivals to see is Deepavali (The Festival of Lights).
Tan Si Chong Su Temple Singapore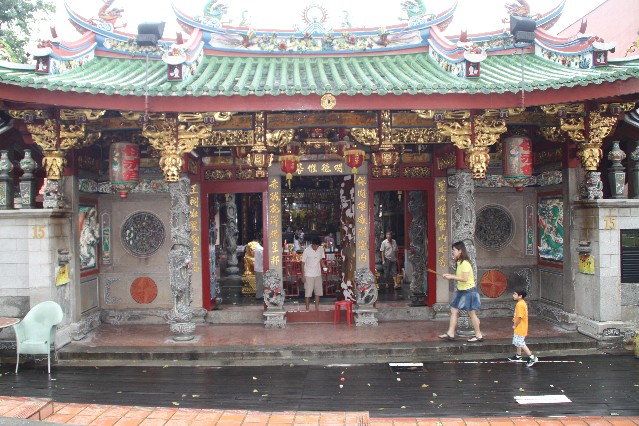 Tan Si Chong Su Temple Singapore is a Chinese temple which is located just a short walk from Clarke Quay. Tan Si Chong Su Temple was built in 1876 for the ancestors of people who's name were Tan.
Visitors can enter the temple free of charge. Inside are many beautiful carvings and statues and there is a constant stream of worshipers coming in to light candles and incense sticks to worship their ancestors.
Burmese Buddhist Temple
Burmese Buddhist Temple is located in Novena Singapore. The temple dates back to 1875. Inside the temple is a beautiful 3 meter tall white marble Buddha statue.
[do_widget id=wpp-14]