Mamasan Kitchen Bar at Broadbeach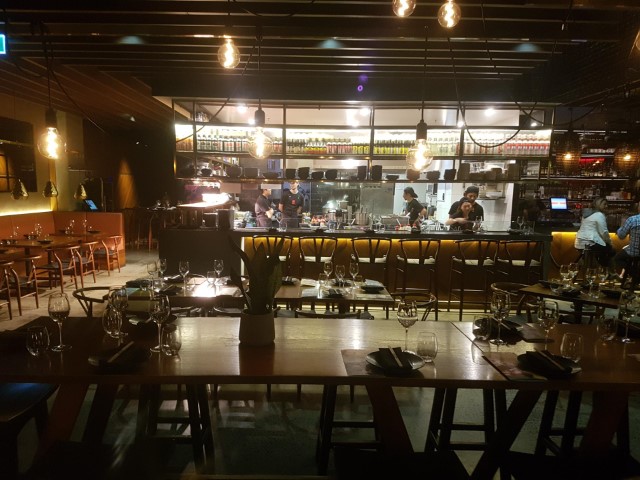 Mamasan Kitchen and Bar is a great restaurant located at The Oracle in the heart of Broadbeach Gold Coast, serving up some delicious, modern South East Asian cuisine. This restaurant easily slots into the Top 10 Restaurants on the Gold Coast.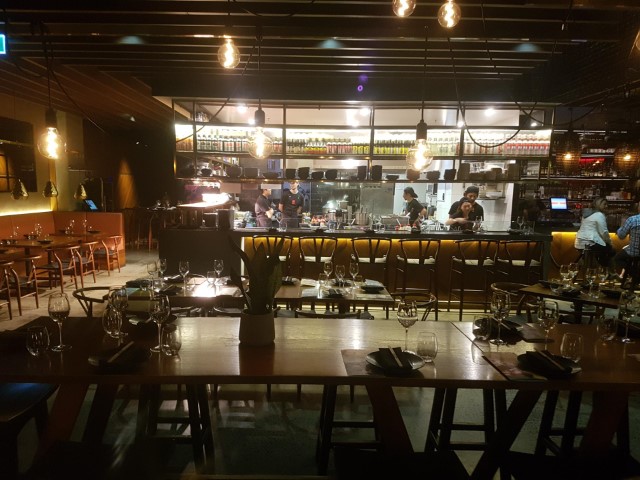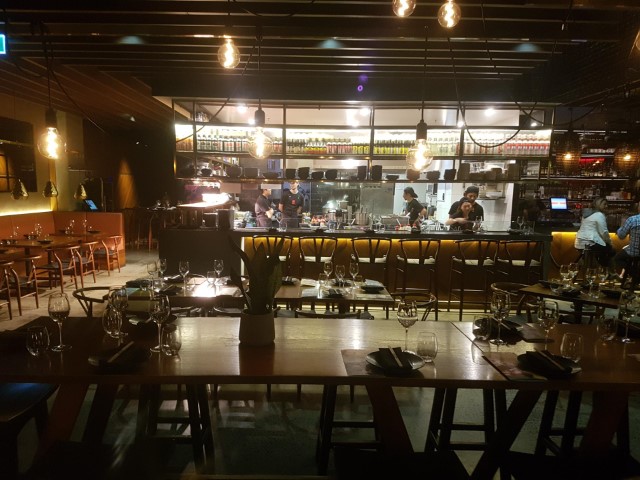 When I checked out the menu online for Mamasan, it was an easy decision to book a table for dinner. The menu has a great selection of shared plates ranging from small bites, medium plates and larger plates good for sharing with 2 – 3 people.
We arrived for our leisurely dinner and were first impressed with the decor of the restaurant, a large sized restaurant with plenty of space between the tables, bird cages hanging from the roof, resembling an old Hong Kong tea house. Saturday night dining had the restaurant full but it was definitely not a noisy restaurant.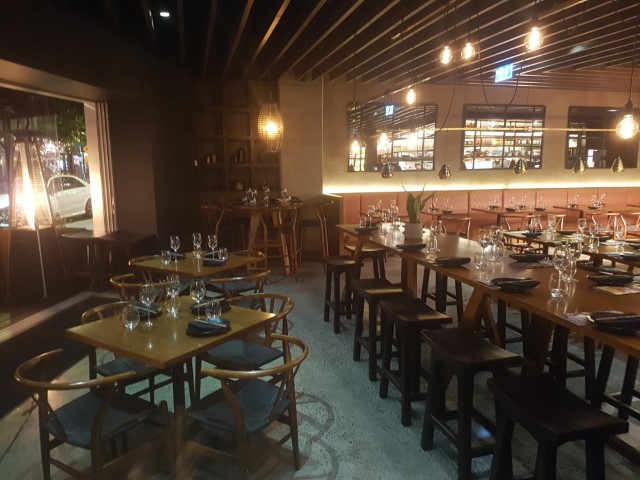 We ordered up 4 plates between 3 people starting off with the Pork San Chow Bau ($18) which had a gluten free option. The San Chow Bau was not just your standard minced up pork but had some decent sized pork pieces and was packed full of flavour. Crisp lettuce leaves made this an easy finger food.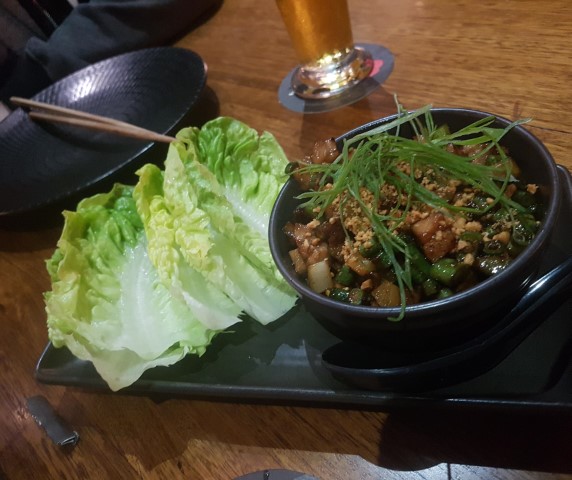 The 2nd dishes was the Mamasan KFC (Korean Fried Chicken) ($22). This was under the small bites but came with 10 chicken wings which was a big serve. The chicken wings were cooked in a sweet and spicy sauce which gave them a nice spicy tang. They were sprinkled with parmesan and almond snow flakes. I thought it was unusual for parmesan to be used in Asian cooking though this parmesan had a very soft flavour so not over powering this dish.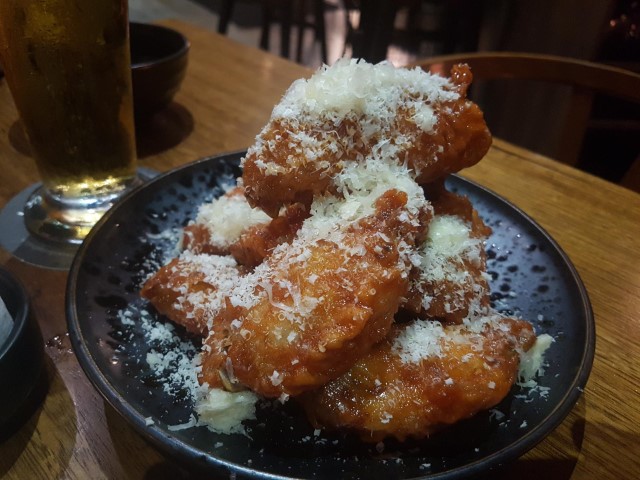 For the main event we ordered the Sichuan Salted Duck ($40). The duck was cooked with Chinese five spice plum sauce and served with some citrus slices. The plum sauce was a rich topping which made this a delightful dish. The duck was a good size and had plenty of meat on the bone and was not fatty like a lot of duck dishes.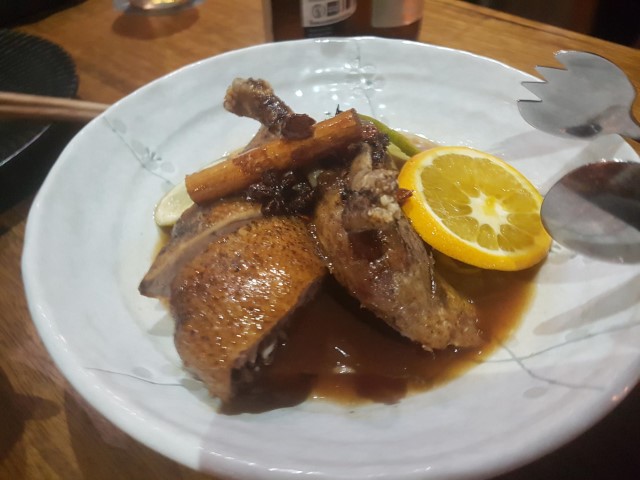 For a side dish we ordered the Indonesian Fried Rice ($24) which turned out to be the star of all the dishes. The fried rice was another gluten free dish cooked with a good quantity of prawn pieces. For a fried rice, this dish was not oily and was packed full of flavour. I would have been satisfied with a bowl of this fried rice to myself.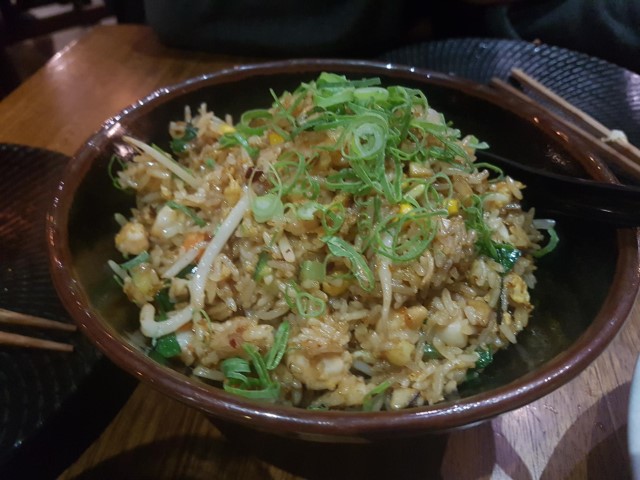 We all polished off 2 drinks each, some Kirin Ichiban beers, Corona beer and a glass of Sav Blanc. The final bill came to $168 which was a reasonable price for an awesome meal. At $56 per person we thought this quite reasonable for such a great dining experience.
Get in and try Mamasan Kitchen and Bar for some great Asian food.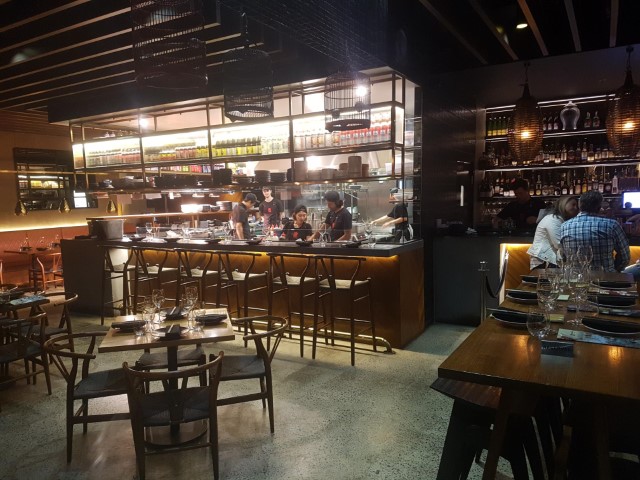 Mamasan Kitchen and Bar
3 Oracle Boulevard
Broadbeach Gold Coast
Ph: (07) 5527 5700
Open 7 days a week for lunch and dinner – Sunday – Thursday 12pm – 9pm Friday and Saturday 12pm – 10pm
Website: http://mamasanbroadbeach.com/
Check out the location of Mamasan Kitchen + Bar in Broadbeach