Where To Eat The Best Ramen in Tokyo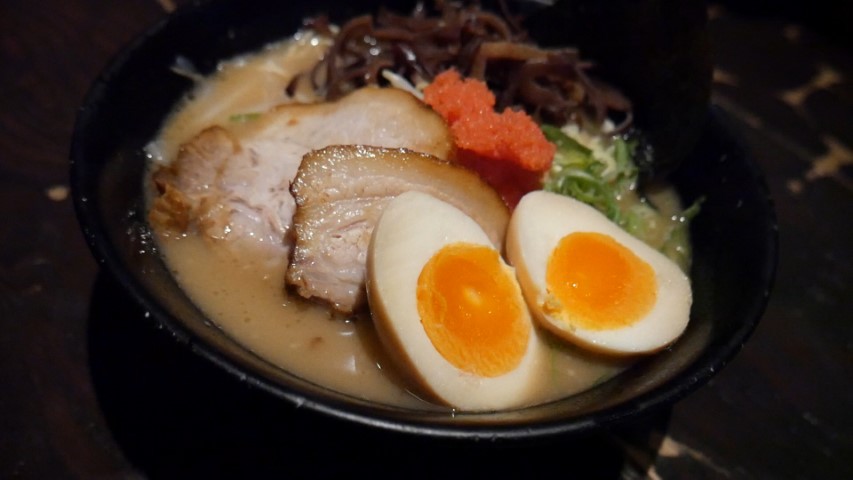 Ramen Noodle Soup is one of the most popular Japanese foods you will find all over Tokyo as well as all over Japan. In Tokyo there are Ramen restaurants all over, serving up a relatively cheap meal. You can get some cheap ramen noodle soups for as low as 500 Yen, though generally most restaurant serve ramen from around 800 – 1000 Yen.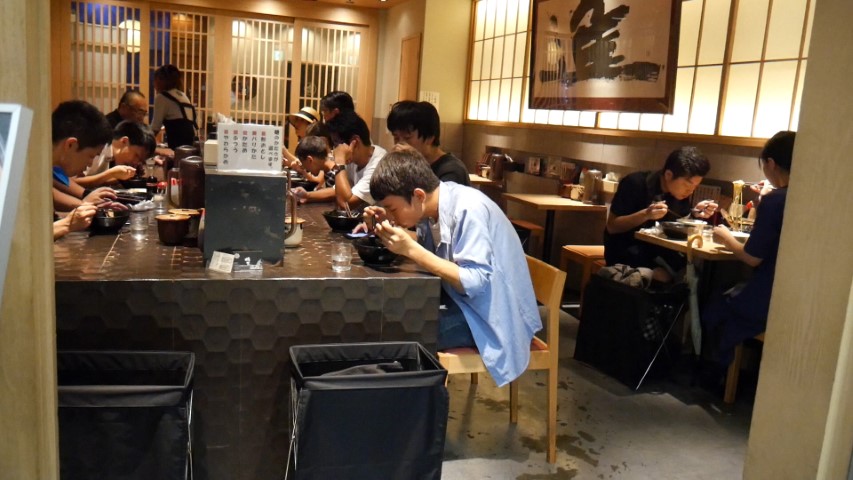 Check out our video for Where To Eat the Best Ramen in Tokyo
So where can you eat the best Ramen Noodle Soups in Tokyo? Well here are 5 of the best Ramen noodle soup restaurants in Tokyo:
Ramen Street @ Tokyo Station
Ramen Street is located within a food hall underneath Tokyo Station. There are actually more than 100 restaurants located within the First Avenue Tokyo Station food hall. It is a long corridor lined with loads of different types of Japanese restaurants. There is 1 small section called Ramen Street which has 8 of the best ramen restaurants, each serving up a different type of Ramen.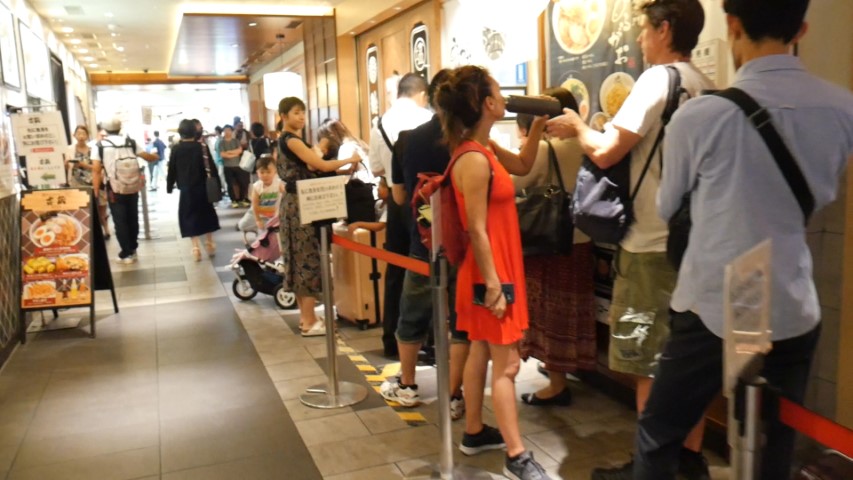 To get to Ramen Street, take the Yaesu Central Exit of Tokyo Station and you will see the stairs that lead down to First Avenue Tokyo Station.
It gets very busy at Ramen Street during lunch and dinner, so expect to queue up before you get in to eat.
Out the front of each of the 8 ramen restaurants is a vending machine where you have to purchase a ticket before entering the restaurant. There are pictures of the different ramen and the description in English. You need to put your money in the machine first and then press the button to the corresponding ramen you would like to eat. When you walk into the restaurant, hand the ticket to the waiter and waitress and they will take it to the kitchen staff to freshly prepare your ramen.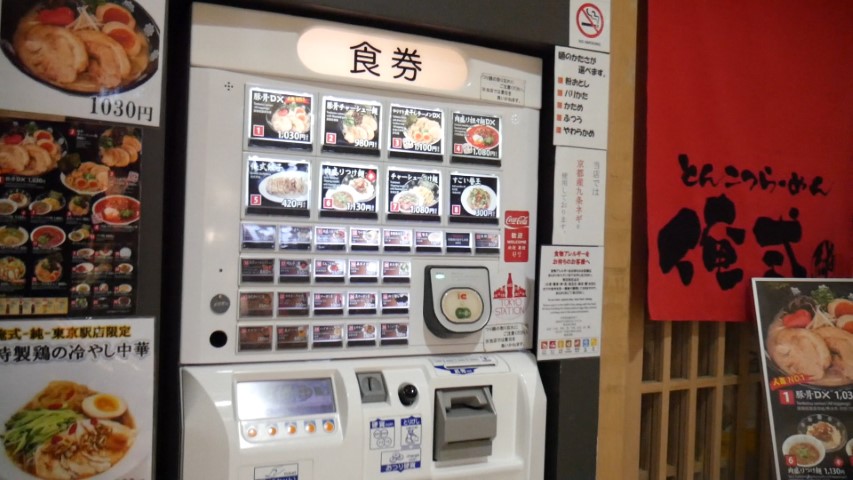 There are 2 restaurants at Ramen Street that I can highly recommend. The first is called Tonkotsu Ramen Oreshiki Jun which serves up the very traditional Tonkotsu ramen which is a pork based broth with nice thick slow roasted pork.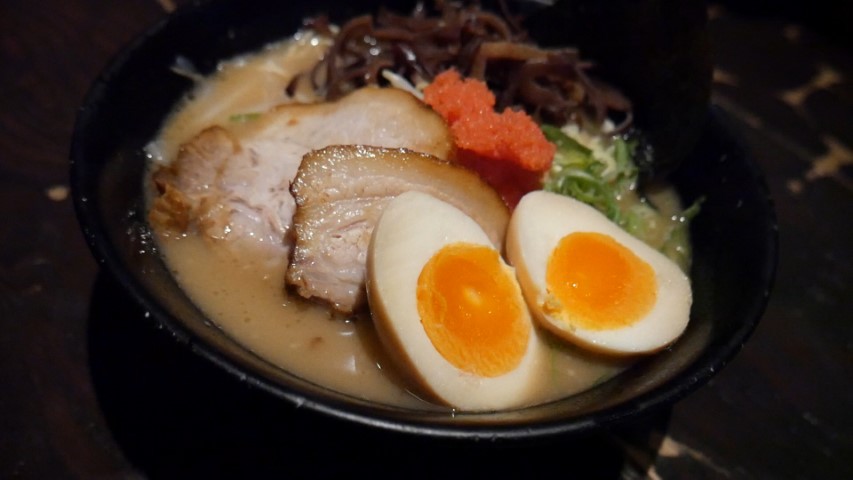 The second is Gyutan Kizou which serves up Shio Ramen which is a salt based broth using made from chicken or seafood stock. At Gyutan Kizou they make their broth from chicken and vegetables.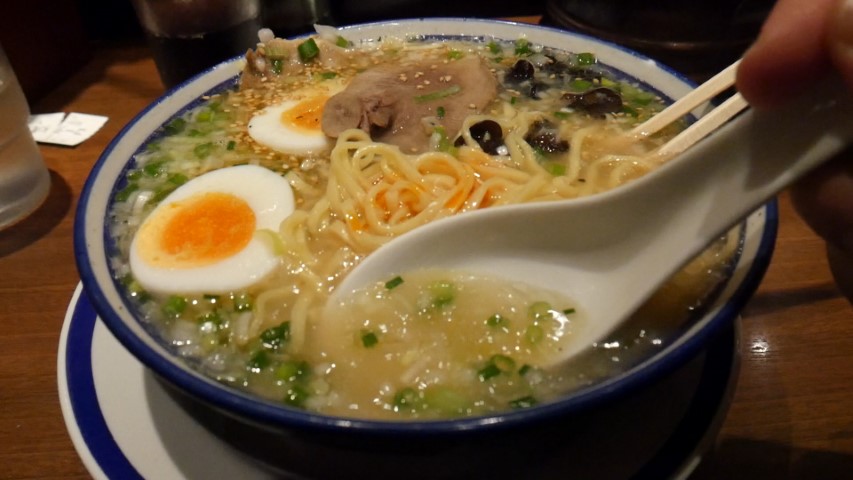 At Kizou they serve their ramen with thinly sliced beef tongue which is a popular cut of meat in Japan and something that I find delicious.
It just tastes like roasted beef.
Ippudo Ramen
Ippudo Ramen Restaurant is one of my favourite ramen restaurants in Tokyo. Ippudo have restaurants all over Tokyo and Japan as well as having restaurants in other countries like Singapore, Hong Kong, Australia, UK and in the US.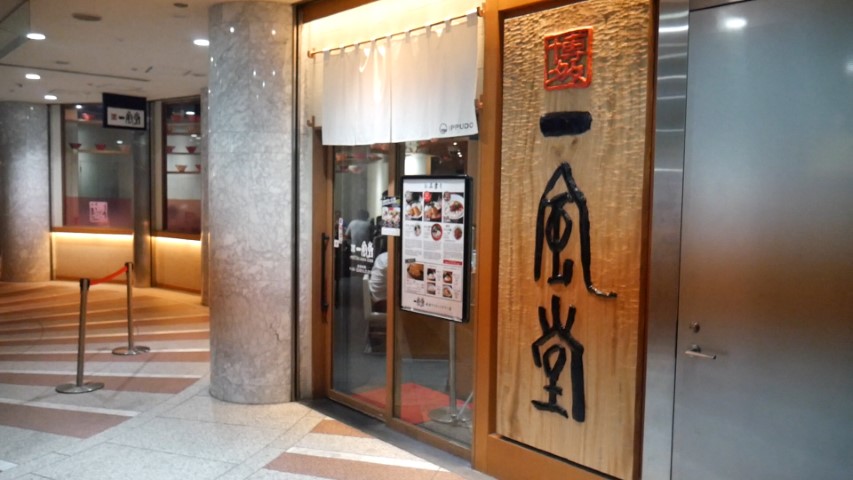 I visit Tokyo around 3 times a year and always stay at the Hyatt Regency Hotel in Nishi-Shinjuku. There is a Ippudo Ramen Restaurant just a few minutes walk from the Hyatt Regency Hotel (and the Hilton Hotel), located within the Shinjuku i-Land Tower Building.
Ippudo serve up some delicious ramen noodle soup at a very reasonable price. The best ramen on the menu is their Tonkotsu ramen with slow cooked pork which is so soft and tender.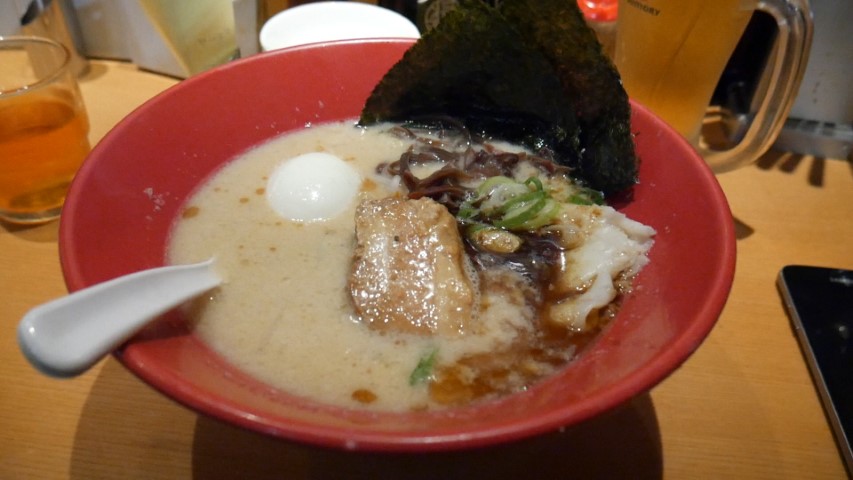 If you like spicy food, then you have to try their ramen which comes with a spicy beef mince. It is a pork based broth with the
added spicy beef. You can choose how spicy you want it to be. There are 5 different levels of spiciness – normal, 5 spices, 8 spices, extra spicy or Ultra Extra spicy. The one picture below was the 8 spices and this was spicy enough for me. You can see the chilli oil floating on top of the soup.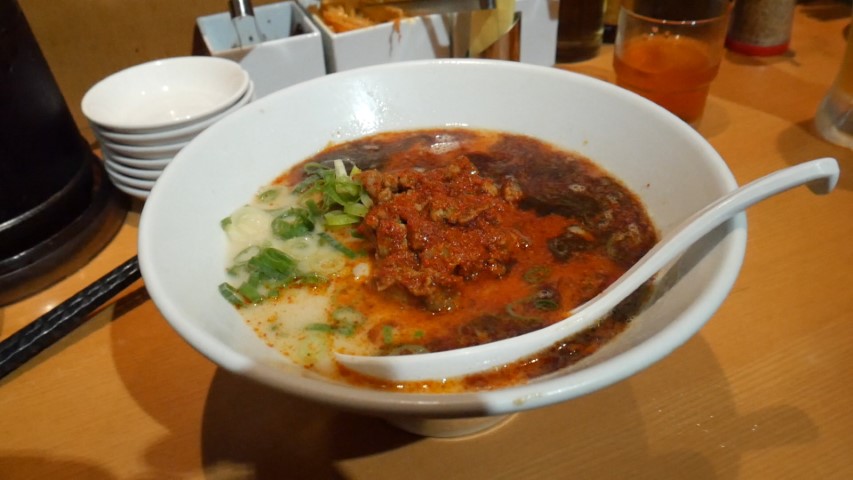 Check out the Ippudo Ramen Restaurant website for locations around Tokyo.
Tenkaippin Ramen Restaurant
Tenkaippin is another chain of ramen restaurants all over Tokyo and Japan. Tenkaippin started in Kyoto and now have over 230 restaurants all over Japan.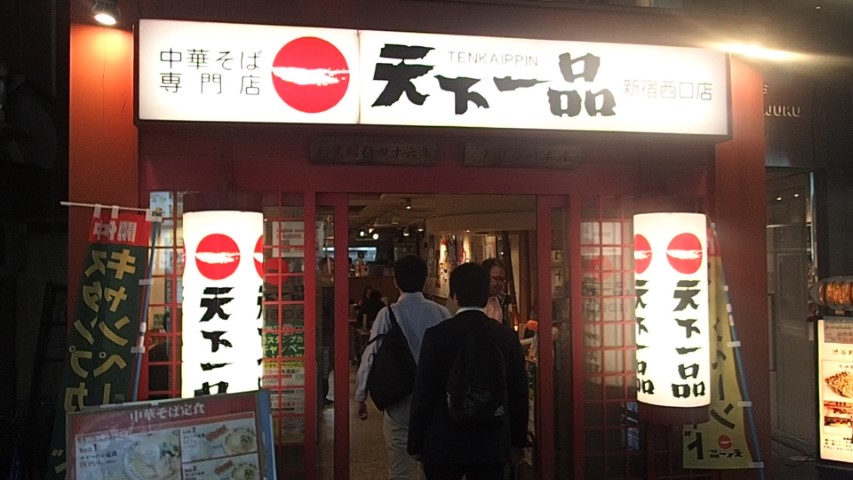 They are famous as they serve up a very special, rich and thick broth made from slow cooking chicken and vegetables. This is the thickest soup I have ever eaten in any ramen noodle soup. This is a hearty meal for anyone.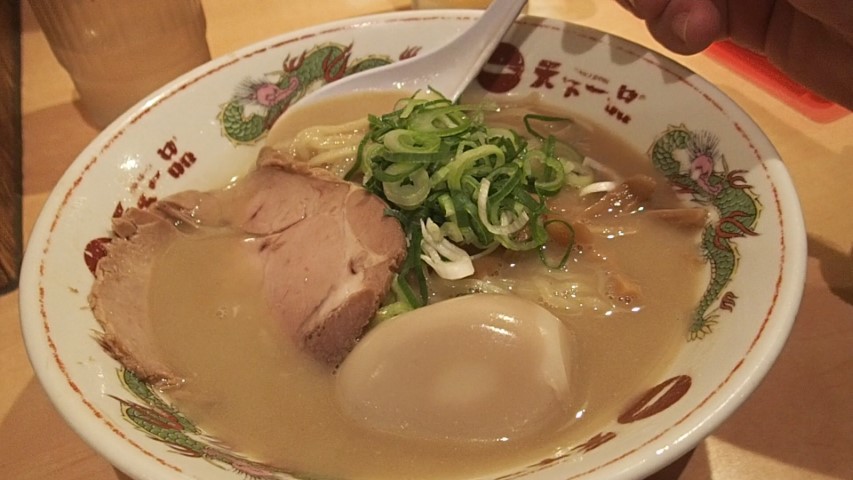 At Tenkaippin you can get a good bowl of ramen noodle soup for as low as 600 Yen.
Ichiryu Ramen Restaurant
Ichiryu Ramen Restaurant has been serving up delicious Ramen in Tokyo since 1955.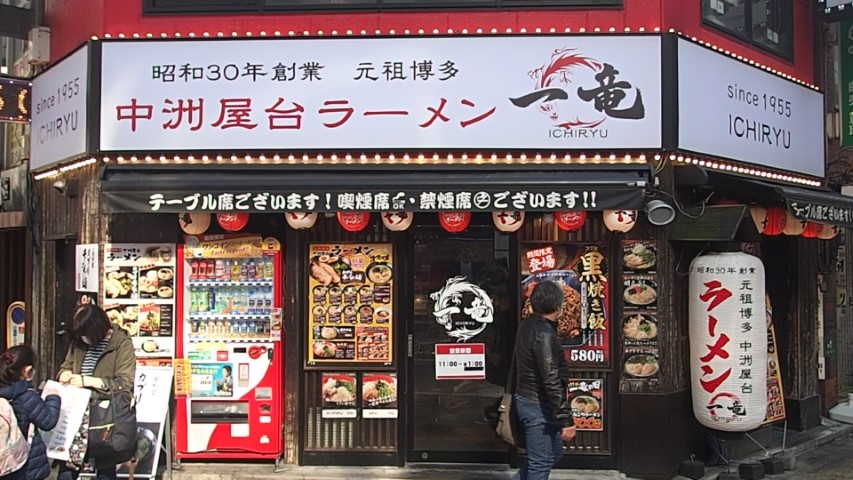 Ichiryu have a few ramen restaurants in Tokyo, with their flagship store located in Nishi-Shinjuku located on the western side of Shinjuku Train Station. This restaurant has 3 different floors. Ichiryu are famous for serving cheap and tasty ramen.
It is easy to order as each table has a touch screen pad where you choose which ramen you want. There is an option to display in English.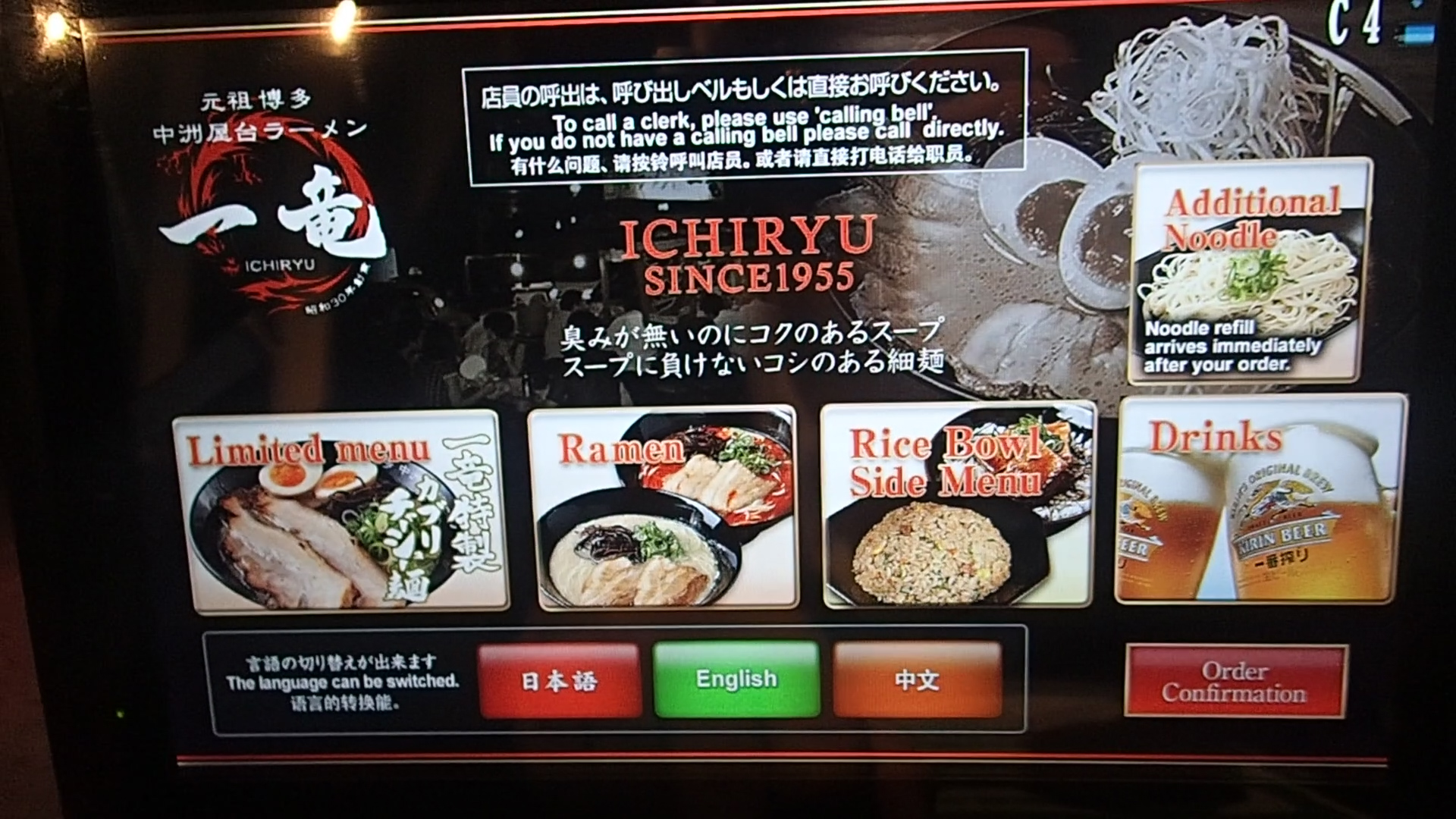 This here is their classic Tonkotsu pork based broth ramen soup which cost 850 Yen.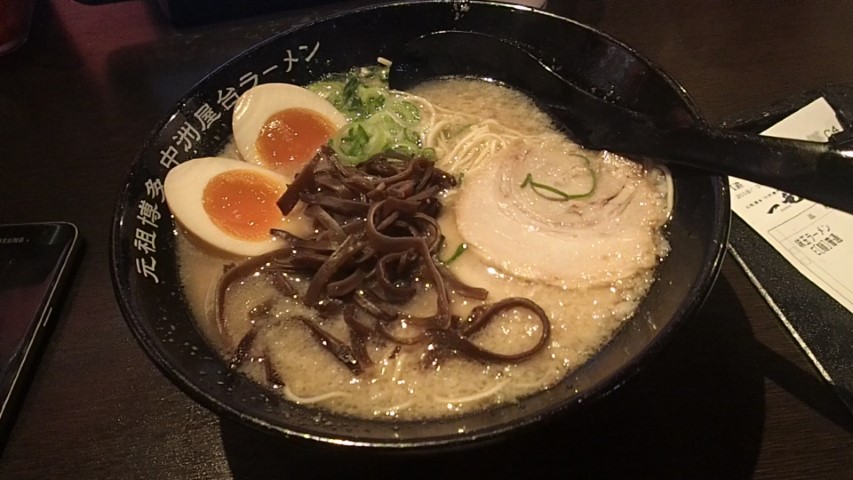 What is your favourite ramen restaurant in Tokyo? Post a comment below.
[do_widget id=wpp-20]