Akachochin Japanese Restaurant South Wharf Melbourne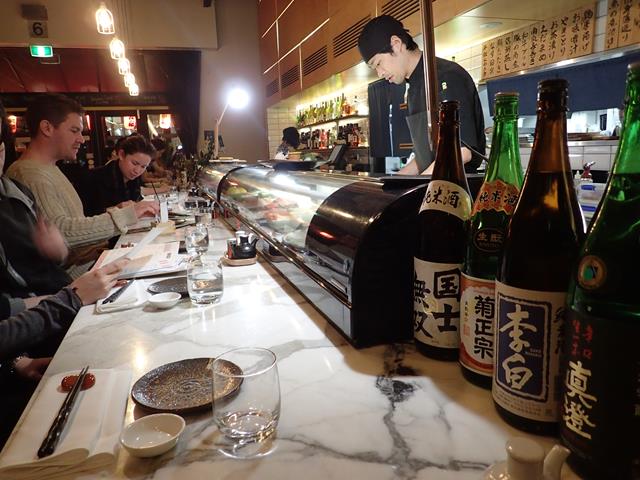 Akachochin Japanese Restaurant is located on South Wharf Promenade Melbourne, right out the front of the Hilton Hotel South Wharf. Akachochin is an Izakaya style Japanese restaurant. Akachochin is named after the red lanterns that are hung outside the traditional Izakayas in Japan.
I have dined at Akachochin a few times now and it is one of my favourite Japanese restaurants in Melbourne. The menu has a huge selection of traditional Japanese food. Being an izakaya there are loads of small plates to order so you can order a heap of dishes to try different styles of Japanese food.
Akachochin is not a large restaurant though there are plenty of tables to fit in hungry diners. There are dining tables inside and a nice area out the front of the restaurant over looking the Yarra River. There is also the counter where you can sit and watch all the action at the sushi counter and into the open kitchen. This is a really busy restaurant though things just work and the staff are attentive and the food comes out fast.
This time around I had some deep fried stuff chicken wings which were delicious. I also had some wagyu beef and a side bowl of rice. The food is so yummy at Akachochin.
The drinks menu is extensive as this is an Izakaya after all which is all about eating and drinking! There are a range of Japanese beers (12 different types of Japanese beer) which come from various regions of Japan including Niigata, Okinawa, Iwate, Saitama and Shizuoka. They also have some Japanese cider, sake and Japanese whiskey and a great selection of cocktails. There are 30 different types of sake on the menu at Akachochin, from every corner of Japan. There is also a good selection of red and white wines.
Eriko Kono, the owner of Akachochin is a lovely host. Even though busily running through the restaurant ensuring everyone is served promptly, she has the time to come and assist with ordering your meal or selecting the right sake to enjoy with your meal. She assisted me ordering a lovely dry sake from Hokkaido. As I was leaving she made a point to come and ask me how my sake was! Excellent!
Akachochin Japanese Restaurant
33 South Wharf Promenade
South Wharf Melbourne
Ph: (03) 924 9900
Website: http://www.akachochin.com.au/
Check out the location of Akachochin Japanese Restaurant South Wharf Melbourne
Check out the most popular articles about Melbourne
[do_widget id=wpp-13]