Best Coffee in Kuta Bali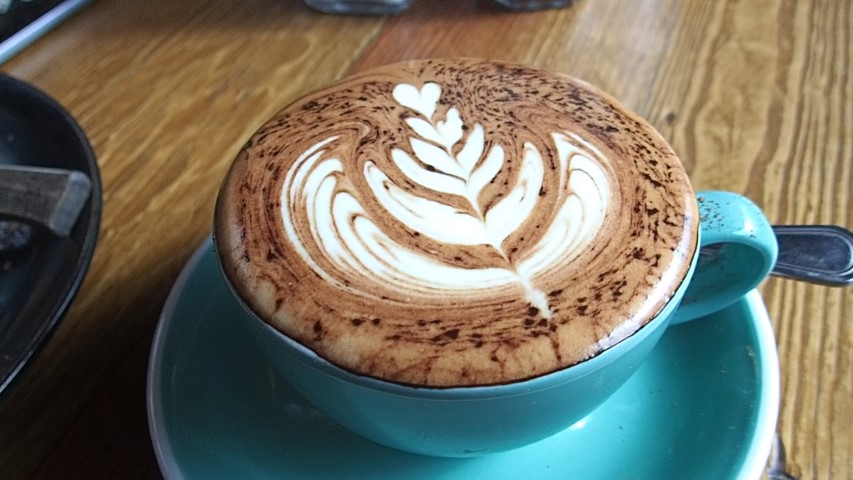 Kuta Beach in Bali has a great selection of coffeeshops and cafes. With Indonesia growing some of the best coffee beans in the world,
there is a great range of coffee from the various areas of Indonesia like Sumatra, Java and Kintamani in Bali.
Check out the 5 best cafes in Kuta Beach Bali.
Check out the full video review of the Best Coffee in Kuta
Memorial Cafe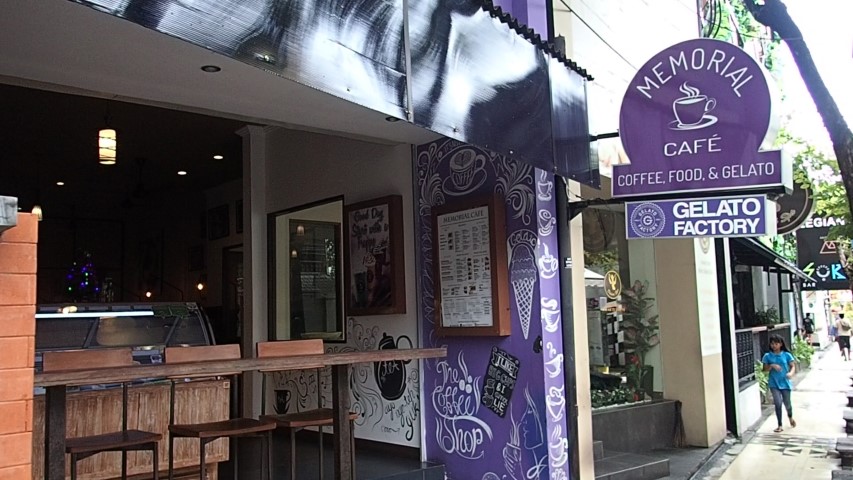 First up is the Memorial Cafe which is located just down from the Bali Bomb Memorial on Jalan Legian.
Memorial Cafe is a clean cafe with air-conditioned dining, a great range of coffee and some tasty cakes and pastries and a full food menu and a huge selection of gelato ice cream.
They have free WiFi and play some cool music to sit back and relax with your tasty coffee. The price of the coffee is reasonable and have 3 different sized coffees.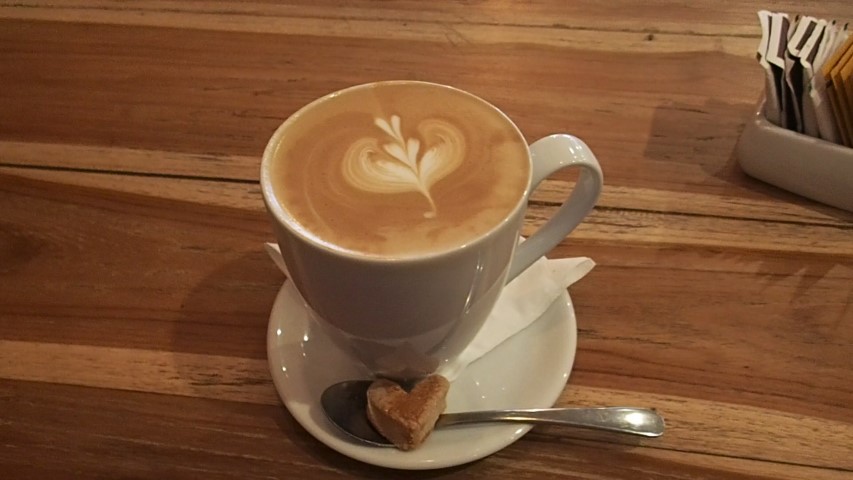 Memorial Cafe
Jl. Raya Legian No.182
Kuta Bali
Open 7 days a week from 8am till midnight
Cafe Sardinia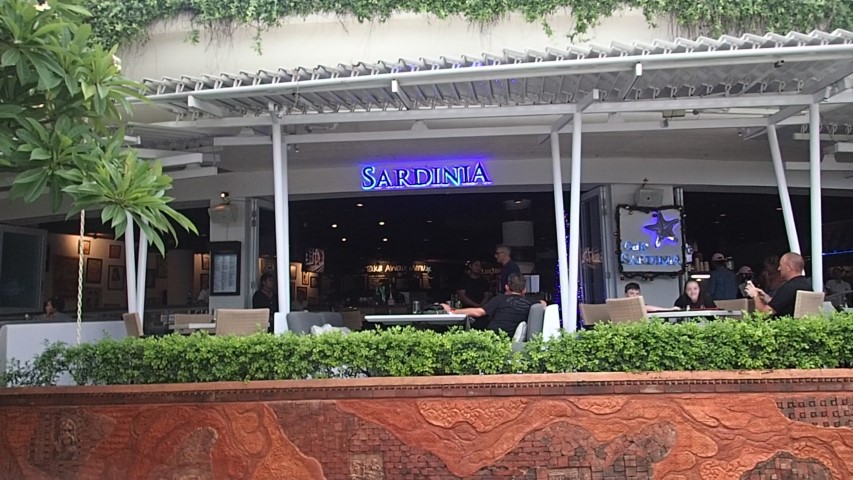 Cafe Sardinia is a classy restaurant cafe located down at the Beach Walk Shopping Mall across from Kuta Beach on Jalan Pantai
They have a full food menu including some tasty tapas dishes. The coffee prices are a bit higher than other cafes but the service is great and there is some good people watching.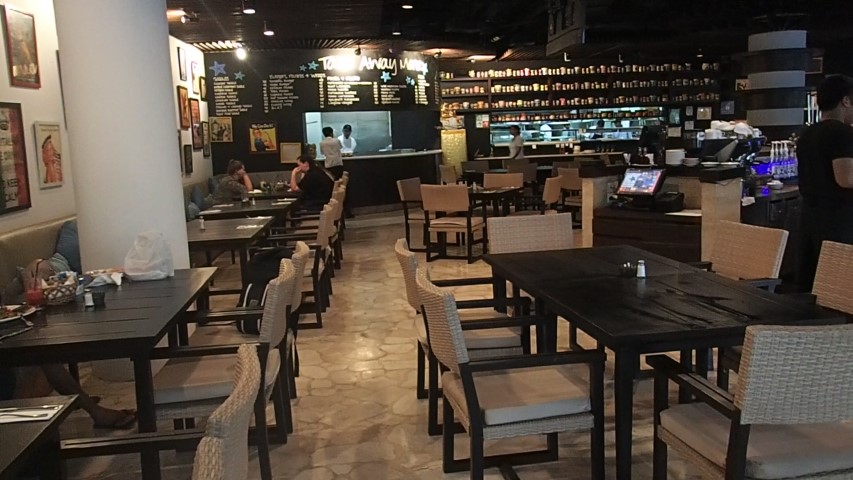 Cafe Sardinia
Beach Walk Shopping Centre
Jalan Pantai
Kuta
Website: http://cafesardinia.com/
Gloria Jean's Coffee in Kuta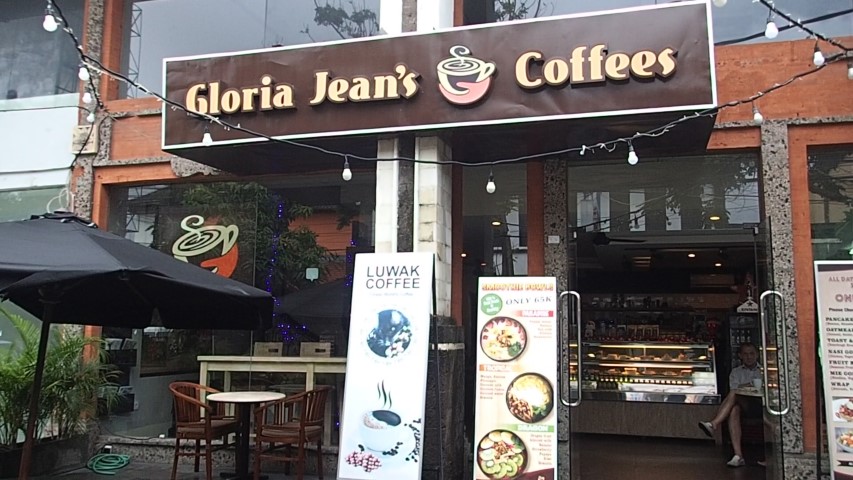 Those from Australia should recognize Gloria Jeans Coffee. The Australian Coffee shop chain has 2 Coffee shops in Bali, 1 in Legian and this one on Jalan Pantai in Kuta, just up from the beach.
A nice clean shop serving up great coffee and some of the best cakes and pastries in Kuta.
There is free WiFi internet access with either air-conditioned inside or nice tables and chairs out the front of the shop.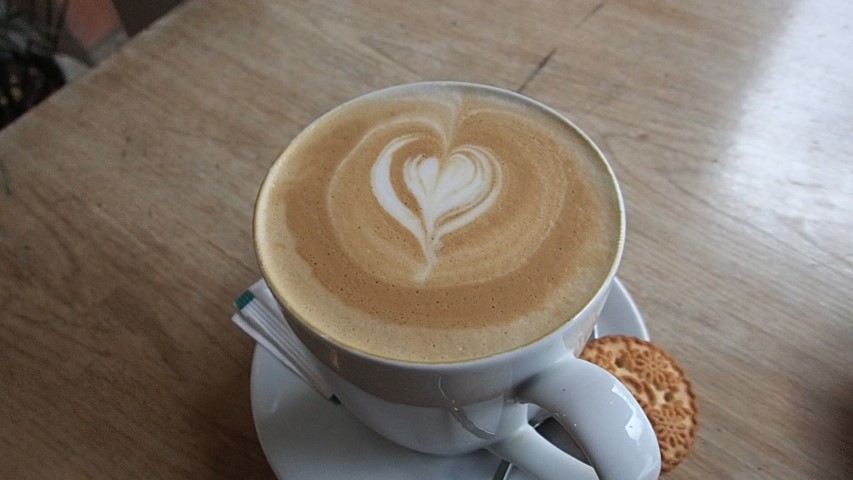 Gloria Jean's Coffee
Shop No 22
Jalan Pantai
Kuta
Bemo Corner Coffee Shop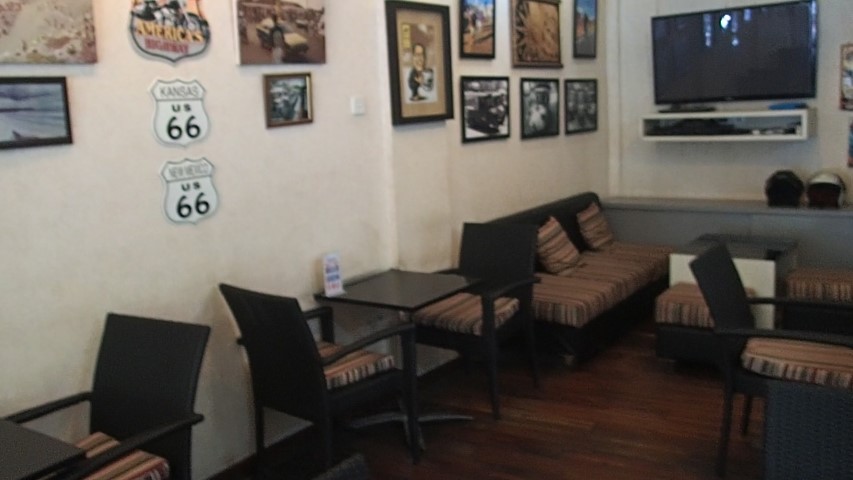 One of my favourite cafes in Kuta for breakfast is Bemo Corner Coffee Shop which is located at Bemo Corner on the intersection of Jalan Legian and Jalan Pantai.
This is a very relaxed coffeeshop which is popular with expats. As well as great coffee served in 3 different sizes, they have a really good selection of breakfast meals which are all reasonably priced. This dish of bacon and eggs with toast only costs 50,000Rp
They have free WiFi and all the staff are friendly and really make you feel welcome.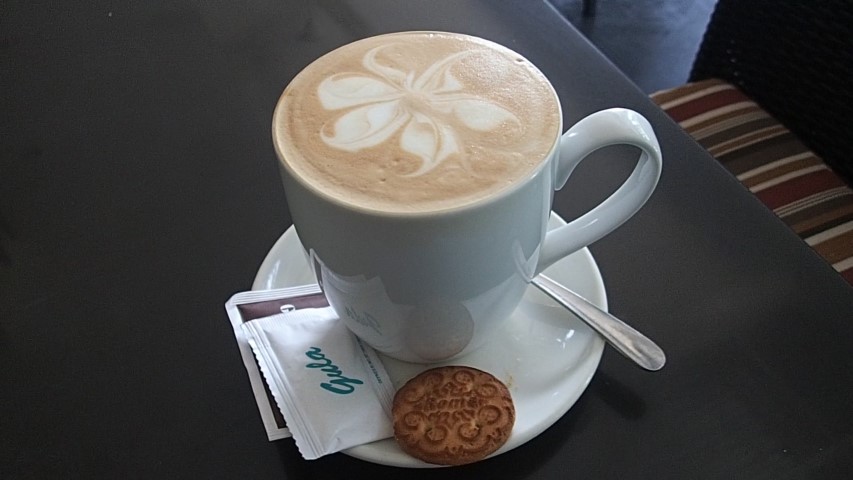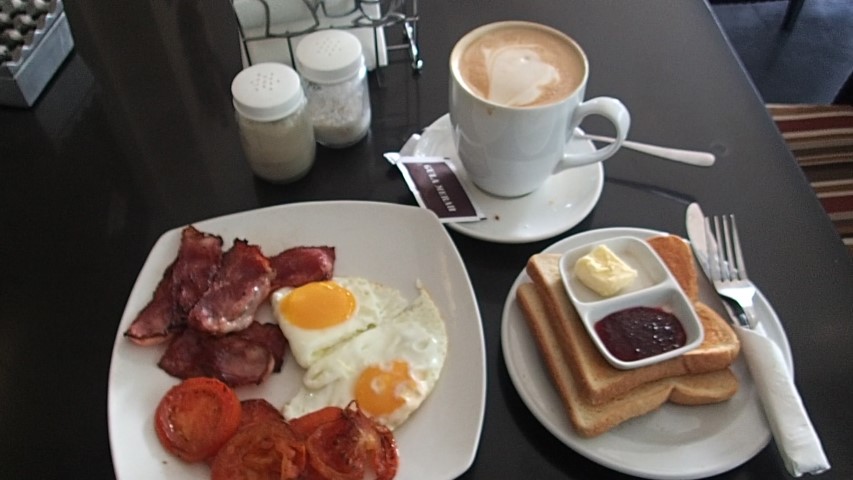 Bemo Corner Coffee Shop
Kuta Utara
Jalan Pantai Kuta No 10a
Kuta
Open 7 days a week from 8am – 9pm
Crumb and Coaster in Kuta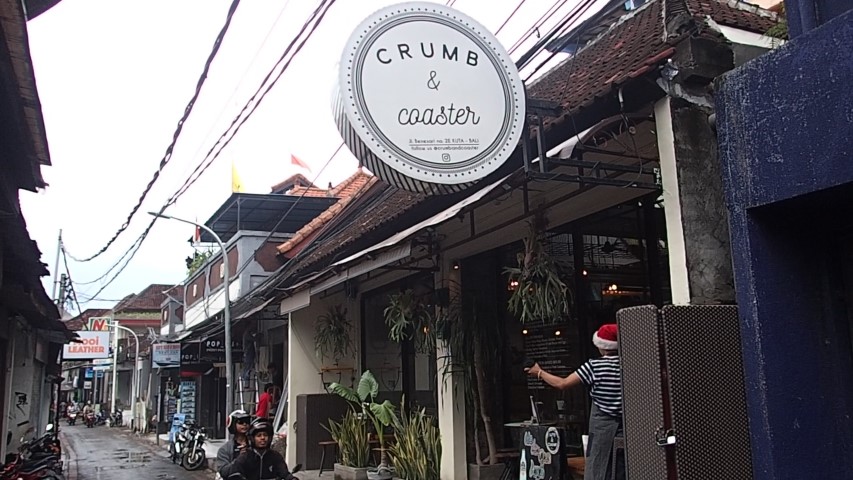 Now for my favourite coffeeshop is Kuta, Crumb and Coaster. Crumb and Coaster which is located on Jalan Benesari which is located just around the corner from Poppies Lane 2
This is a very popular cafe with cool decor and they play even cooler music. With free WiFi and a great range of food, cakes and pastries.
This is the sort of coffeeshop you sit back in the comfy chairs and relax!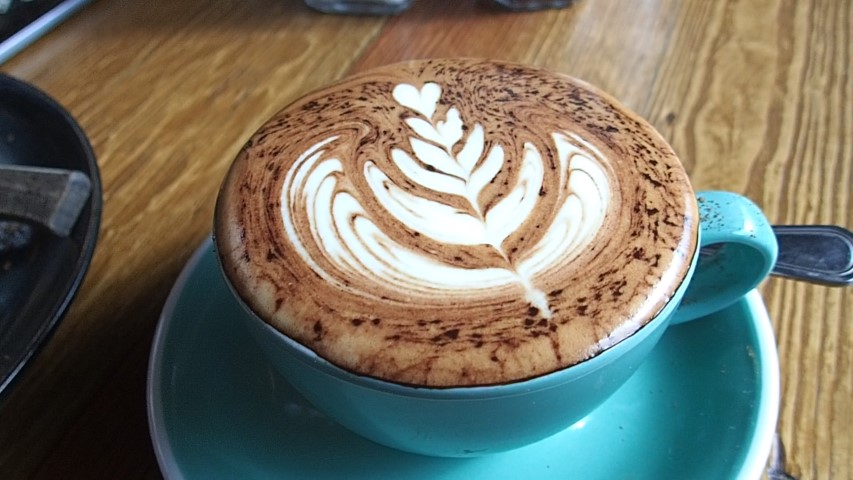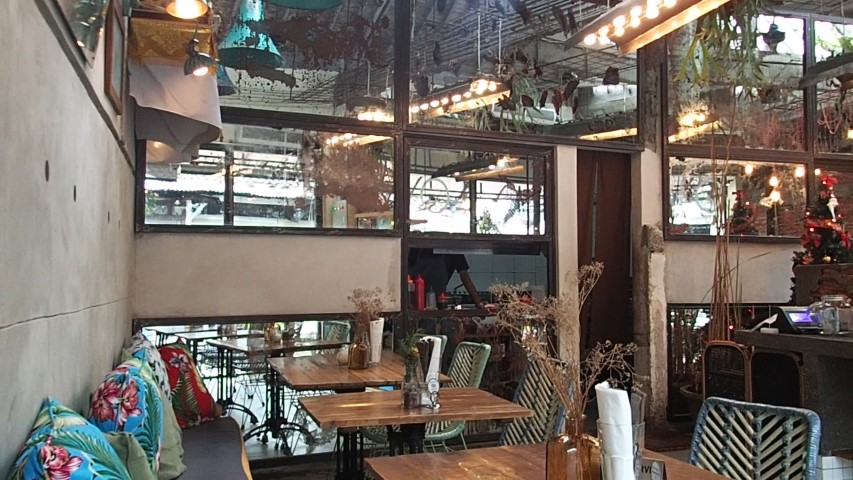 Crumb & Coaster
No 2 Jalan Benesari
Kuta
Open 7 days a week from 7.30am – 11pm
[do_widget id=wpp-8]