Best Rooftop Restaurant in Jakarta – Henshin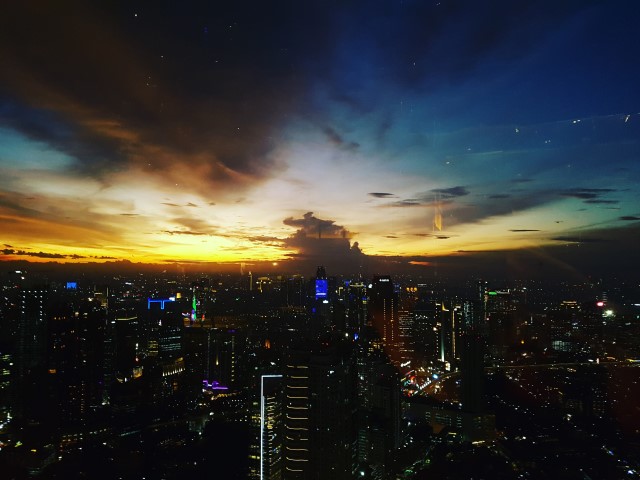 If you are looking for an awesome restaurant with a fantastic view over Jakarta, then look no further than Henshin Restaurant and Bar which is located on the top 3 floors of the Westin Hotel in Central Jakarta. This is the place to come for a romantic dining experience or for the real foodies, or anyone that loves food!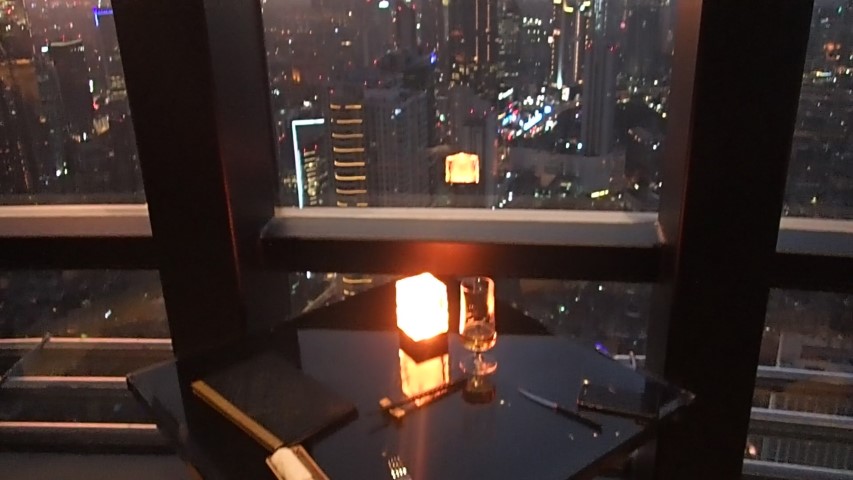 Henshin is a fine dining restaurant which serves up a fusion of Japanese and Peruvian food. Chef Hajime Kasuga does an amazing job of producing some of the best food in Jakarta. With the fine food, great service and amazing view over Jakarta's skyline, Henshin is one of the best restaurants in Jakarta.
If you go for the full dining experience (drinks, entree, main and dessert), expect to pay around 1 million Indonesian Rupiah per person. I had 3 beers, entree, main and dessert and my bill came to 1,020,000Rp which converted to A$100 which is expensive for Indonesia but quite reasonable if you compare to a fine dining restaurant back home. Why not treat yourself to a full gastronomic experience while visiting Jakarta?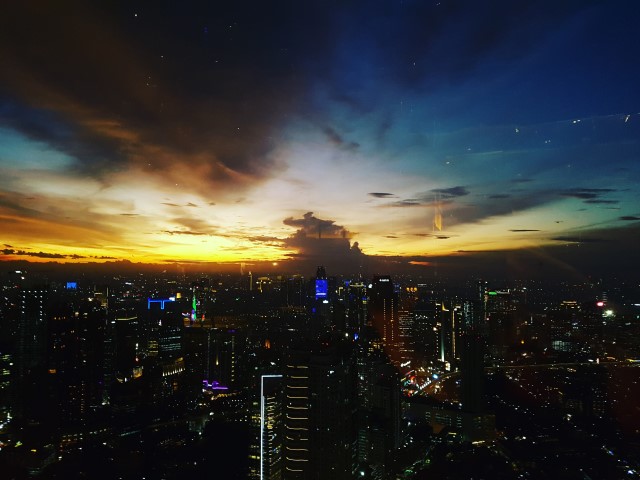 Henshin Restaurant is spread out over 2 floors (Level 68 and Level 69). Most of the tables are positioned next to the window with a view out to the west of Jakarta which is the perfect position for watching the amazing sunsets over Jakarta. There are also 2 private dining rooms for groups of 12 – 20.
On level 67 is the Henshin Bar which is lit up with ever changing lights. With an outdoor bar and indoor bar for when it is raining. Either go in for a pre-dinner drink, or move down to the bar after dinner for a cocktail.
For entree I choose one of the hot starters called 'La Causa' which is a mix of shrimp, crispy fried potato with aji amarillo foam. With quality presentation, the dish looked impressive and the taste matched it's appearance. A very tasty dish with a sprinkle of chilli flakes which gave this entree just a little bit of spice.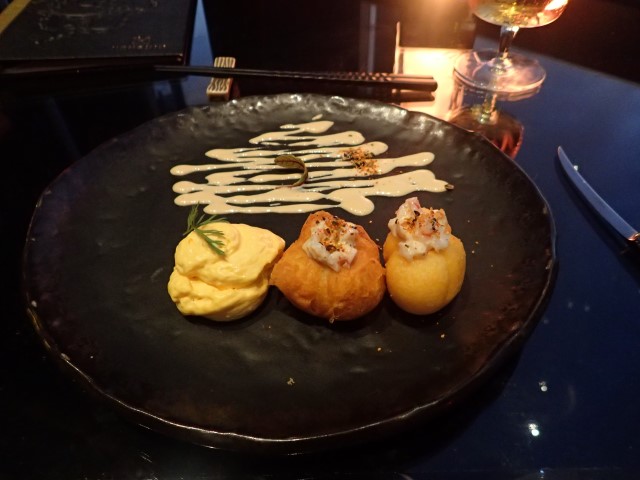 For my main meal I chose the delicious Short Rib Pachamancha. Two tasty beef ribs served with a dab of wasabi sauce on top and a side salad. The beef was melt in your mouth and full of flavour.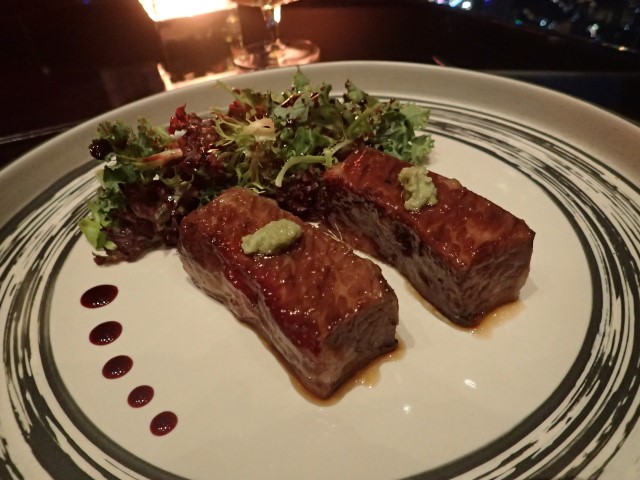 Dessert was a very sweet affair of macarons with dabs of caramel and raspberry sauce with a scope of icecream. Another tasty dish rounding out a amazing dining experience.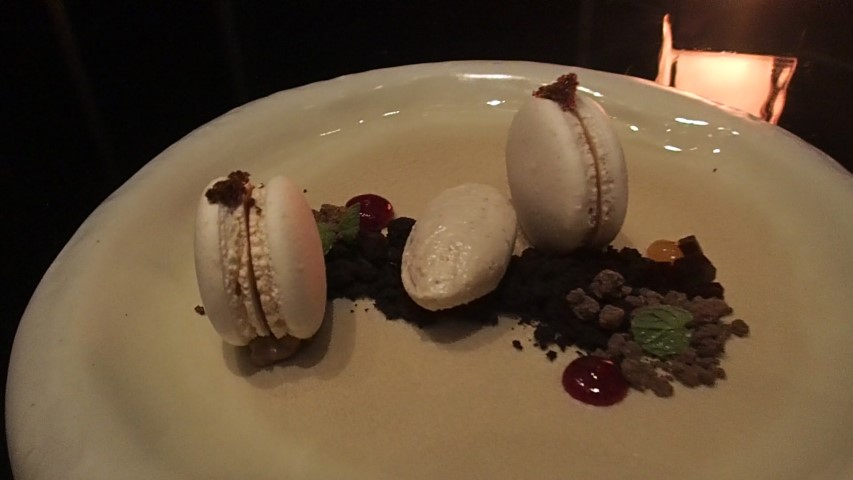 After dinner I moved down to the Henshin Bar which is also one of the best rooftop bars in Jakarta. You go down the private lift from the restaurant down to Level 69 and then walk out to the outdoor bar. There is also a bar inside for when it is raining. Henshin Bar is a true rooftop bar with the same amazing views over Jakarta, this fresh air rooftop bar is stunning.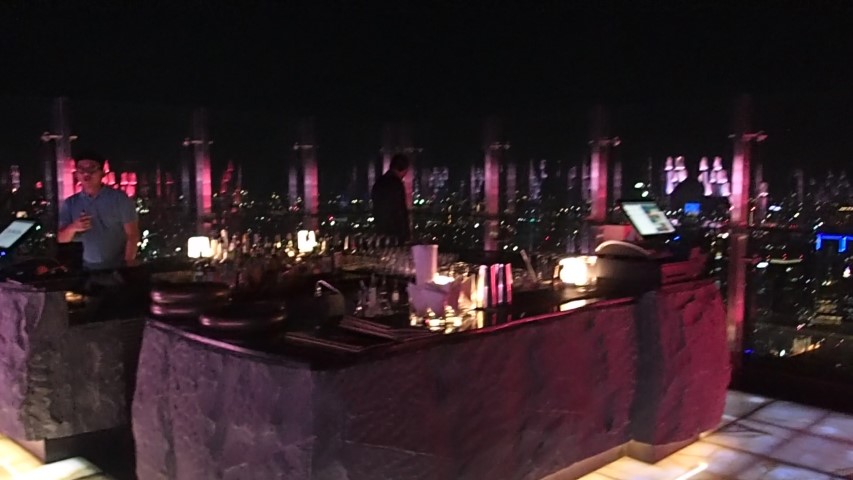 This is one of the best meals I have ever had in Jakarta. I can't recommend this restaurant enough! So if you are looking for a great rooftop restaurant in Jakarta then go check out Henshin – The Best Rooftop Restaurant and Bar in Jakarta!
Henshin Restaurant and Bar
Westin Hotel
Level 67 – 69
Jl. H.R Rasuna Said Kav C-22A
Jakarta 12940
http://www.westinjakarta.com/henshin
Check out the location of Henshin Restaurant and Bar at Westin Hotel Jakarta
[do_widget id=wpp-19]