Best Indian Food in Tokyo Japan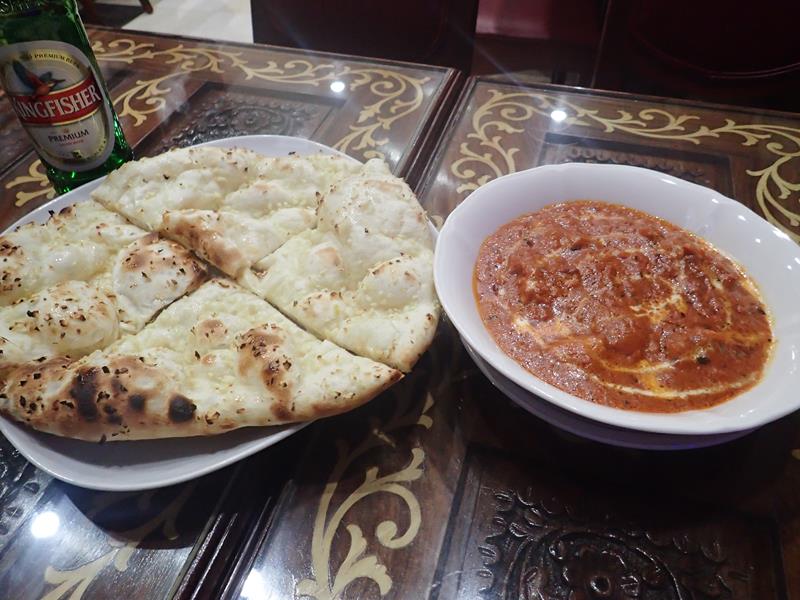 I have eaten at plenty of Indian restaurants in Tokyo and they are generally really good, serving good quality, traditional Indian food. I visit Tokyo 2 – 3 times a year and stay at least 2 weeks and often longer each time. I love my Japanese food and eat loads of it though sometimes I like to try different food in Tokyo and Indian cuisine in one type of food I love to eat.
I found Khana Indian Restaurant through searching Google for Indian Restaurants in Shinjuku Tokyo, which is where I usually stay in Tokyo (usually at the Hyatt Regency Hotel in Nishi-Shinjuku).
The first link in the google search results was for Tripadvisors 30 Best Indian Restaurants in Tokyo. Listed 4th on the list was Khana Nishi-Shinjuku. It only had 2 reviews (both listed as excellent though the reviews were in Spanish so I had no idea what the review said). I looked at the map and saw it was only 1 block away from the Hyatt Regency Hotel, around 5 minutes walk (also same distance from the Hilton Hotel).
Before visiting Khana Indian Restaurant I thought Ashoka Indian Restaurant (located directly underneath the Hilton Hotel) was the best Indian food I had eaten in Tokyo. After eating the food at Khana I found my new favourite Indian Restaurant in Tokyo.
The food at Khana Indian Restaurant is seriously delicious! I would say it is not only the best Indian food I have eaten in Tokyo but the best Indian food I have eaten in years. Khana is only a small restaurant which seats around 24 people. All the staff are Indian and all speak great English so very easy to go in, order food and have a chat with them.
The name of the restaurant is Khana Indian and Pakistan Restaurant. I walked in and asked the friendly waiter if it was Indian or a Pakistani Restaurant. He said Indian, though India and Pakistan used to be the same country so it is the same!
After chatting to him about cricket and the One Day World Cup I asked him to recommend what I should eat. Without hesitating he said the Chicken Tikka Masala with some Naan Bread. I love Chicken Tikka Masala so took his advice. I ordered up the garlic naan to go with the masala dish rather than with rice. The naan bread was just right to soak up the rich masala sauce.
I also love tandoori so asked for 1 piece of tandoori chicken to start before diving into the chicken tikka masala. It didn't take long for my tandoori entree to come out and it was absolutely delicious. The chicken was tender and the tandoori flavour was divine, just the right amount of spiciness.
Khana Indian Restaurant food is 100% Halal. The food may be Halal though this Indian restaurant does serve alcohol. When I sat down I saw a huge display of beers and wines on display on shelves behind the table I sat at. I jokingly asked the waiter if that was Halal beer! He laughed and said they take their Halal food seriously (no pork) though they have to serve beer and wine otherwise the local Japanese will not visit their restaurant. I am happy with that as I love my beer! They serve up Indian Kingfisher beer, Asahi Japanese beer and they also have a beer called Phuket from Thailand. When I eat Indian food I like to drink Indian beer so I went for the Kingfisher.
I wish I knew this restaurant was so close to the Hyatt Regency Hotel years ago when I first started visiting Tokyo regularly. This will definitely be on my list of restaurants to go back to in Tokyo. So many to choose from but when I want a great Indian feed I will definitely go back to Khana.
Khana Indian and Pakistani Restaurant is located very close to the Shinjuku Central Park, located 1 block behind the Hilton Hotel and Hyatt Regency Hotel. It is walking distance from the Park Hyatt Hotel (around 10 minutes) as well as from the Keio Plaza Hotel and Washington Hotel in Nishi-Shinjuku (West Shinjuku). It will take around 15 minutes to walk to the restaurant from Shinjuku Train Station. The closest subway train station is Nishishinuku Gochome Station on the Oedo Line or around 12 minutes walk from Nishi-Shinjuku Train Station.
See Google Map for the location of Khana Indian and Pakistan Restaurant Tokyo
Also check out more Indian Restaurants in Tokyo
See our other Tokyo Restaurant Reviews
Check out the most popular articles about Shinjuku Tokyo