Best Pubs in Wan Chai Hong Kong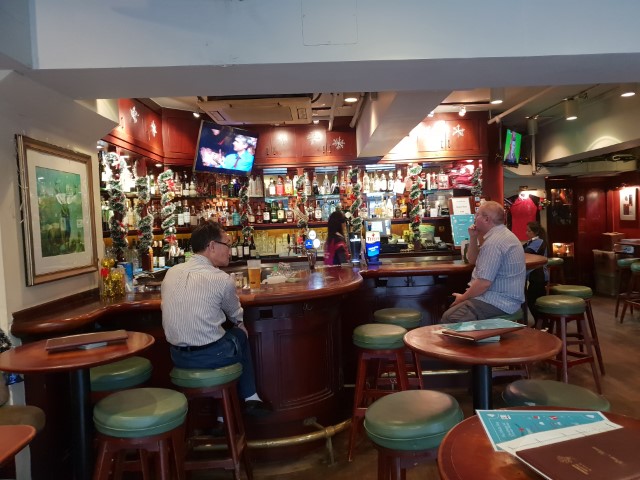 Wan Chai is famous as one of the top nightlife areas of Hong Kong, with loads of late nights pubs and clubs along the busy Lockhart Road. While there are plenty of loud nightclubs to choose, there are also some great, traditional English pubs in Wan Chai. These speakeasy pubs  where you sit and have a conservation, watch some sports and eat some great pub food.
Check out the best pubs in Wan Chai Hong Kong:
The White Stag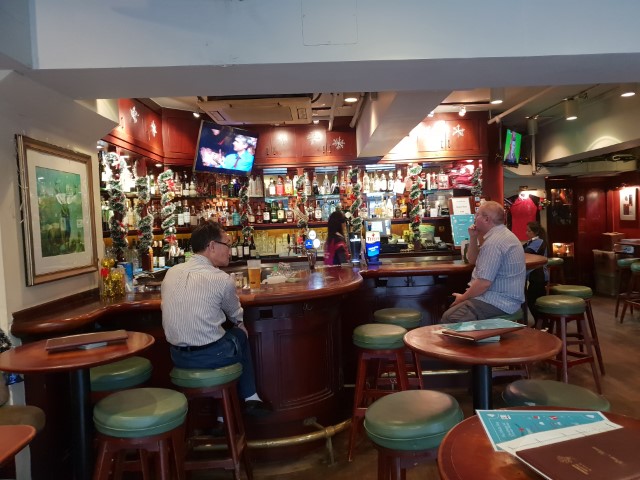 The White Stag is a traditional English Pub and tops our list of the best pubs in Wan Chai. An open bar area with open front which gives great people watching for the foot traffic along Lockhart Rd. The White Stag has 3 large TV screens throughout the bar showing live sports including the English Premier League Football.
The White Stag has an extensive food menu serving up your classic pub food like Chicken Wings (HKD70), Baby Back Ribs (HKD115), Cheese Burger (HKD105) and Cottage Pie (HKD105). Food is served from 12pm -12am and through to 2am on Friday and Saturday nights. A 3 course set lunch is served from Monday to Friday for HKD79. They also have a Quiz night on Sunday and Monday nights from 7.30pm.
The White Stag is located at 54-62 Lockhart Road Wan Chai Hong Kong.
The White Stag is open Sunday to Thursday 12pm – 12am, Friday and Saturday 12pm – 4am.
Check out The White Stag website.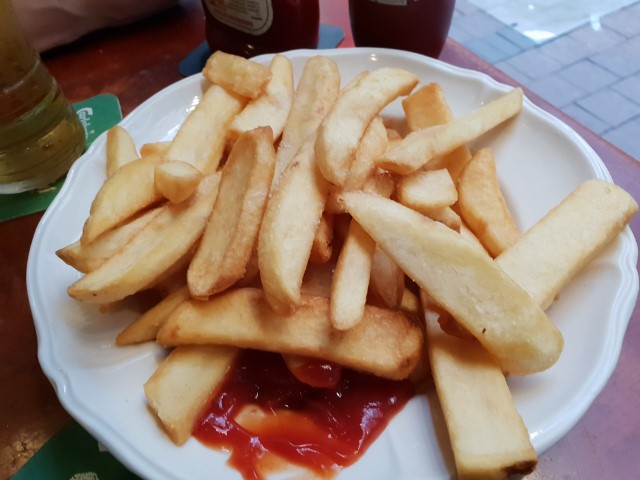 The Queen Victoria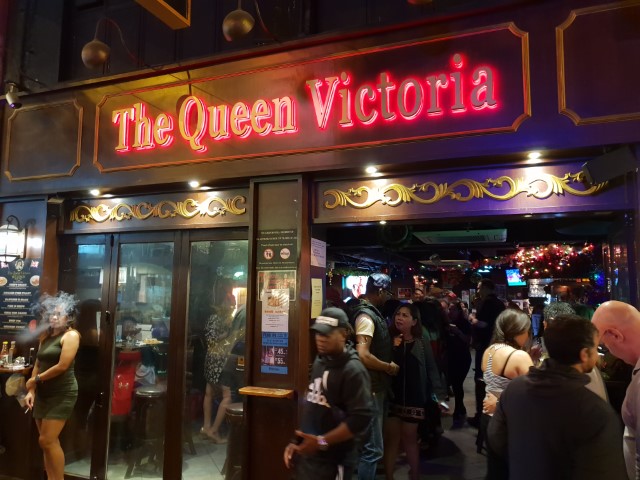 The Queen Victoria is a larger English pub located at 108 Lockhart Rd Wan Chai. Serving up great pub food for breakfast lunch and dinner. Opening from 10am on Saturday and Sunday, this is the best place in Hong Kong to come for a traditional English breakfast. Their large all day English breakfast costs HKD88 and comes with 2 sausages, 2 eggs, bacon, mushrooms, black pudding, tomato, baked beans, chips and toast. Delicious!
The Queen Victoria has a Quiz night every Monday night from 8.30pm. Every Wednesday night they have a DJ taking your requests for your favourite tunes. Every other night is party night!
The Queen Victoria is open Monday to Thursday 11am – 4am. Friday 11am – 6am, Saturday 10am – 6am Sunday 10am – 4am.
Check out The Queen Victoria website.
Churchill's Pub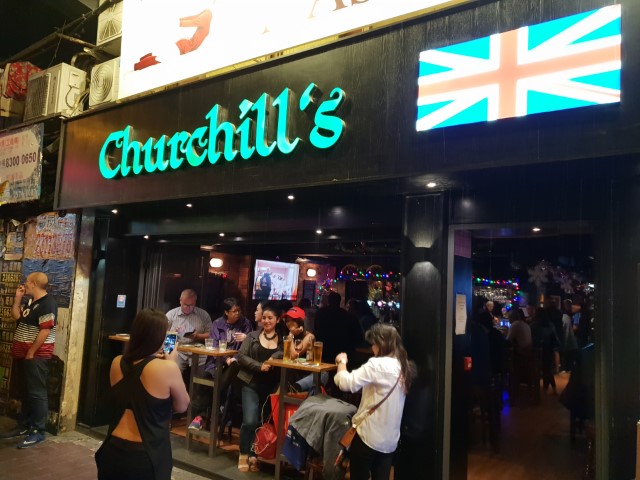 Churchill's Pub is another great English pub located at 104 Lockhart Road Wan Chai. With tables right at the front of the pub for people watching and TV screens inside for watching live sports. Churchhill's is the earliest opener in Wan Chai, opening every day at 9am, so the perfect place for a great English breakfast or a nice frosty pint.
Churchill's has a full menu serving up breakfast, lunch and dinner. If you looking for a full English Breakfast, Burger and chips or some tasty Bangers and Mash, then Churchill's has it!
Churchill's has a quiz night every Thursday night from 8.30pm Churchill's is open 7 days a week from 9am – 6am.
Chec out Churchill's Facebook page.
[do_widget id=wpp-34]