Chinatown Kuala Lumpur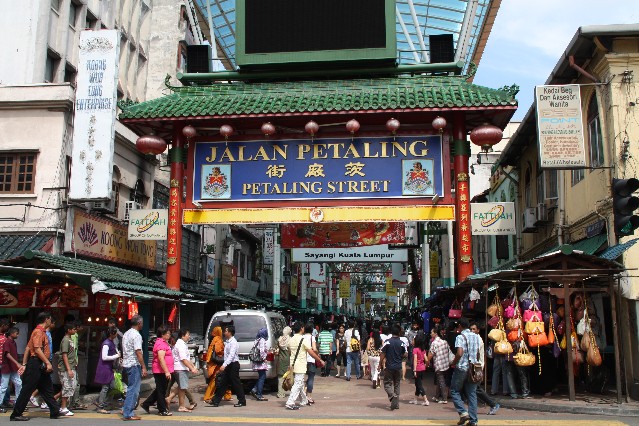 Chinatown in Kuala Lumpur is found along Petaling Street (Jalan Petaling). As well as some busy markets found along Pentaling selling a selection of leather handbags, souvenirs, DVD movies, CDs and tshirts there are a number of Chinese Temples found within Chinatown Kuala Lumpur and a great range of Chinese restaurants serving up the various types of Chinese cuisine from the different regions of China.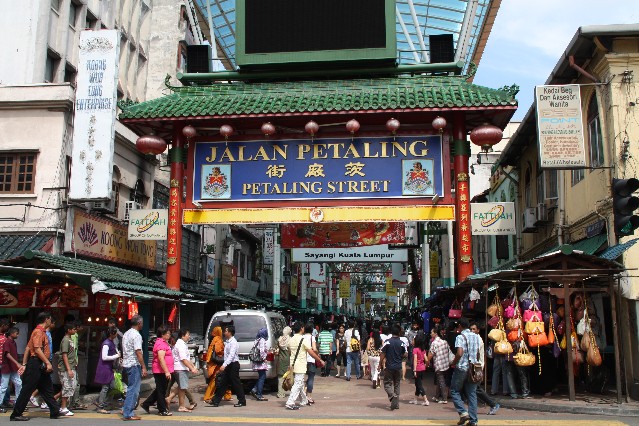 There are plenty of bargains to be found in the markets in Chinatown Kuala Lumpur. Along Jalan Petaling and also the cross road of Jalan Hang Lekir have stalls lining the streets selling all sorts of gifts and souvenirs as well as some dried fruits, roasted chestnuts and other Chinese delicacies.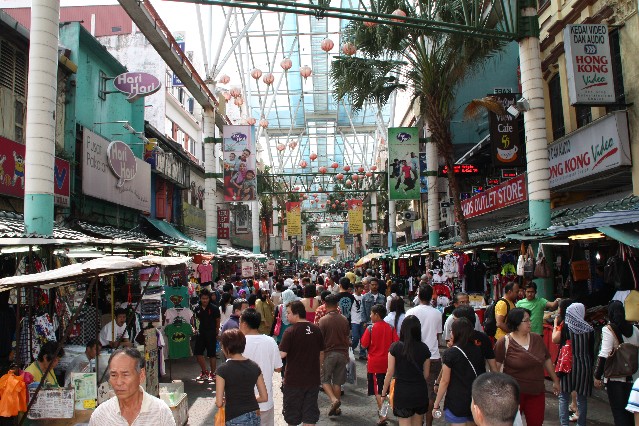 Jalan Petaling Chinatown Kuala Lumpur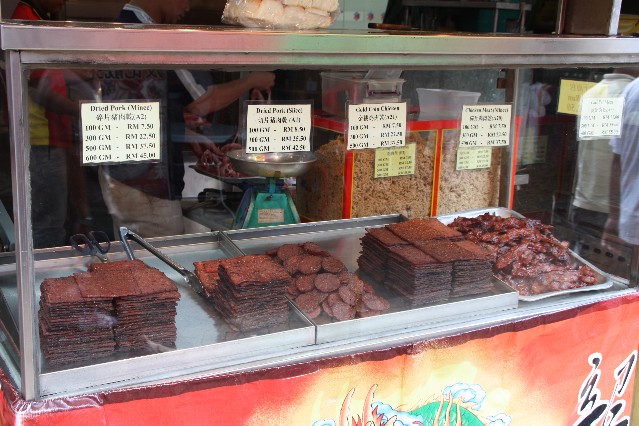 Guan Di Temple (God of War Temple) was built in 1888, located on Jalan Tun HS Lee just a short walk from Jalan Petaling in Chinatown. Guan Di Temple is one of the oldest Chinese Temples in Kuala Lumpur. The God of War was China's greatest warrior, Guan Di or General Kwan. The Guan Di statue sits on the altar with his face painted gold to signify his importance. Many Chinese come to worship Guan Di for protection and to make wishes. Other deities in the temple include Guan Yin (Goddess of Mercy), Choy Sun (God of Prosperity) and Wen Chong (God of Education and Learning).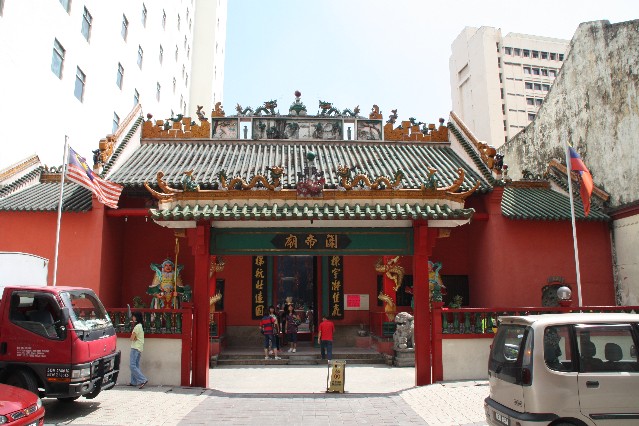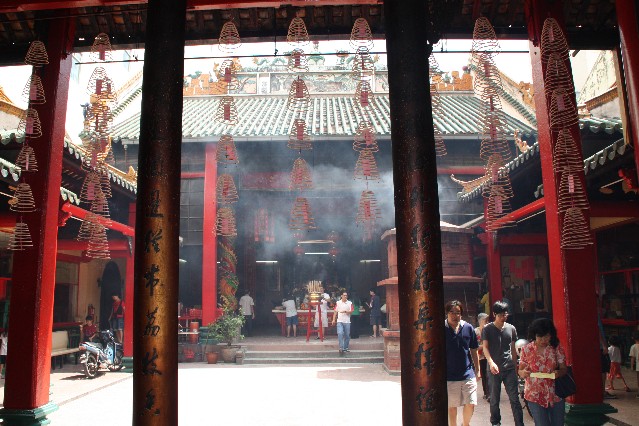 Although it looks like a Chinese Temple, Chan See Shue Yuen is a Clan House built in 1906. Chan See Shue Yuen is often referred to as the Green temple because of the green tiled roof. There is an open courtyard inside and organised pavilions looking down on the courtyard.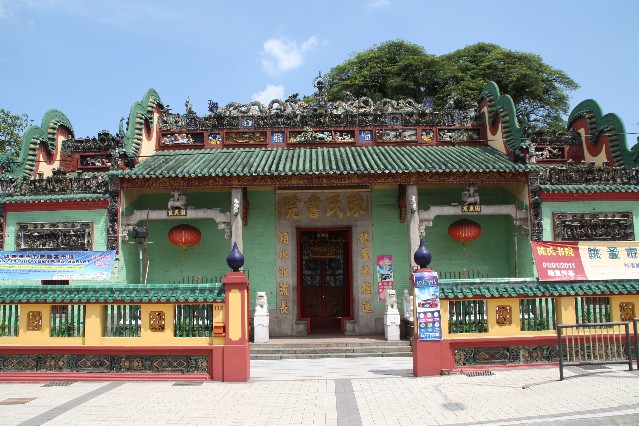 Guan Yin Temple was built in 1880 dedicated to Guan Yin (Goddess of Mercy). It was built with a combination of Chinese and European Baroque architecture. Inside the temple there are three statues – Saykamuni The Lord Buddha in the centre, Guan Yin to the right and Qian Shou Guan Yin Thousand Hand Goddess of Mercy to the left.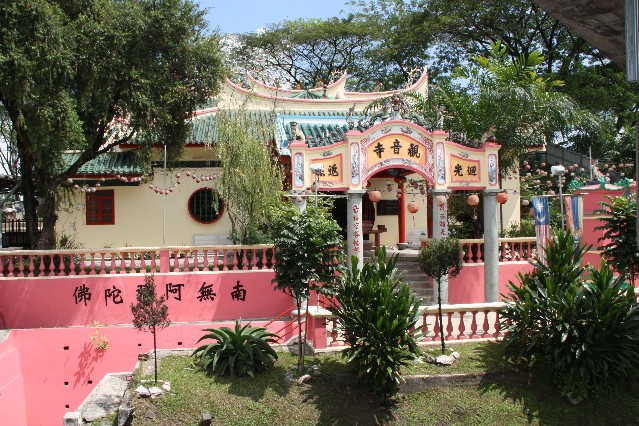 Sri Maha Mariamman Temple is located on Jalan Tun HS Lee within Chinatown Kuala Lumpur. The temple was originally built as a private shrine in 1873. It was opened to the public in 1920. The entrance gate is carved with several Hindu gods including Lord Ganesha, Lord Muruga, Lord Siva and Lord Lakshmi. The entrance gate is 23m high with 5 tiers. Kept in a vault within this Hindu temple is tallest Hindu silver chariot in Malaysia.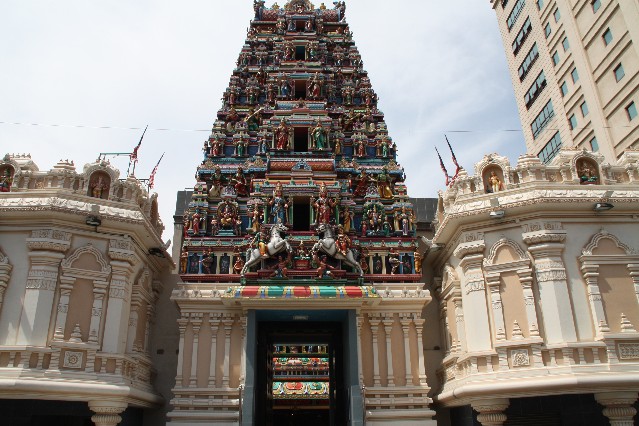 Check out the location of Chinatown in Kuala Lumpur
[do_widget id=wpp-33]