Best Rooftop Bars in Pattaya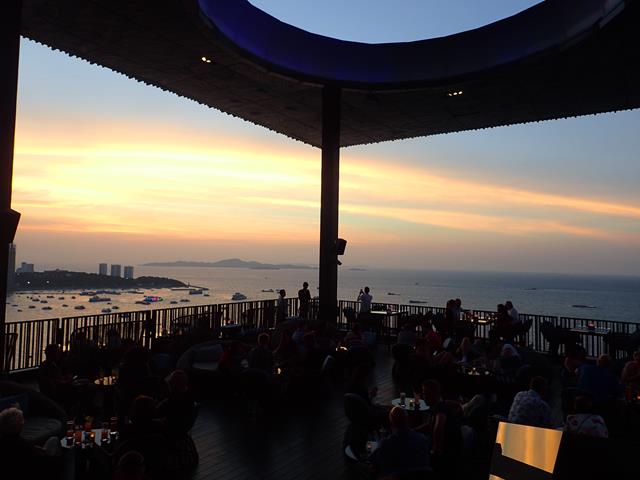 There is more to Pattaya's bar scene than the thousands of cheap and nasty beer bars. There are a few new classy bars in Pattaya where you can get dressed up, enjoy a cocktail and a great view over Pattaya. With the increasing number of high rise buildings has seen a rise in the number of rooftop bars in Pattaya.
Check out the best rooftop bars in Pattaya.
Horizon Rooftop Restaurant and Bar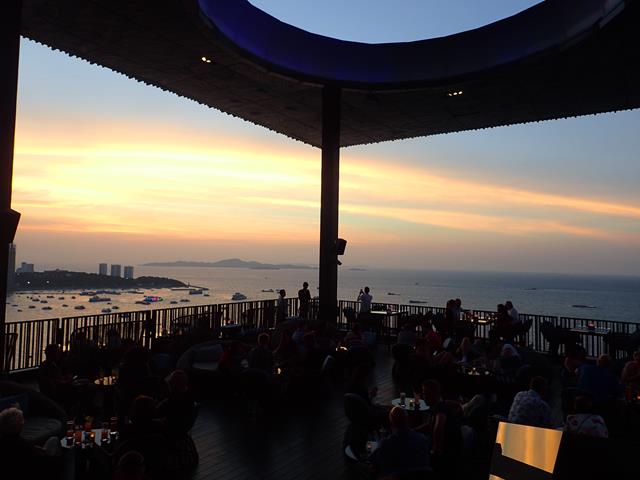 The best rooftop bar in Pattaya, without a doubt is the Horizon Rooftop Bar on top of the Pattaya Hilton Hotel. Located on the 34th Floor of the Hilton Hotel, with breathtaking views over Pattaya Beach and out over the sea. As the Hilton Hotel is located on Beach Road, directly across the road from the beach, you can look straight down to the beach and right up and down the coastline.
The Horizon Rooftop Bar is a classy bar though you don't need to get dressed up fancy to visit. Many of the guests at the bar are dressed up but I have visited in my shorts and sandals and had no problems getting in (I was a guest at the hotel but no-one question me about this when I arrived). Many other people were wearing shorts and t-shirts so it may be classy but still relaxed.
As well as the great bar with an awesome selection of cocktails, wines, beers and spirits, Horizon has a fine dining restaurant with a large dining room or private dining rooms which also have fantastic views over Pattaya Beach.
Read more at the Horizon Rooftop Bar website.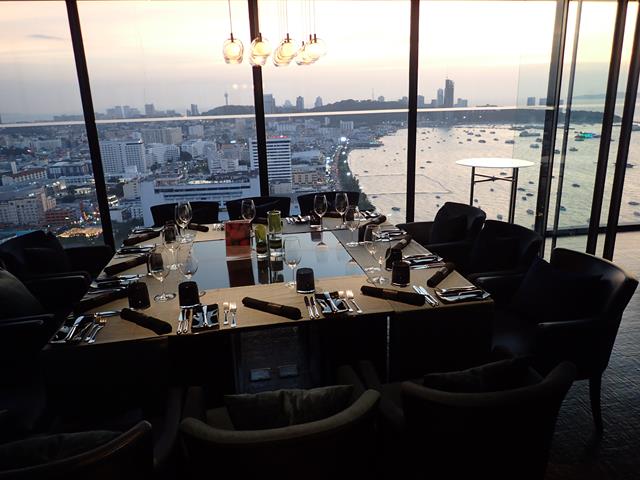 The Roof Sky Bar Pattaya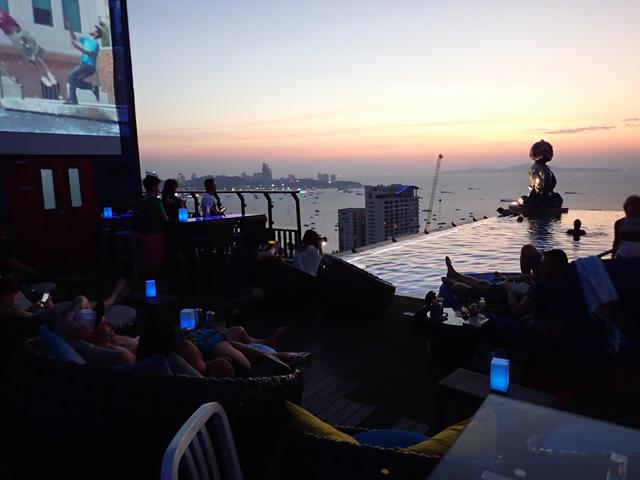 The latest rooftop bar to open in Pattaya is The Roof Sky Bar located on the roof of the boutique Siam At Pattaya Hotel. Located on Level 24 with a small swimming pool right on the edge of the building. The Roof Sky Bar has an open air cinema which plays music videos along with a resident DJ spinning tunes into the night.
The bar is decked out with huge round sofa day beds so you can sit back and relax while enjouing the view and any of the huge selection of cocktails.
Read more at The Roof Sky Bar website