Best View Over Ho Chi Minh City from Saigon SkyDeck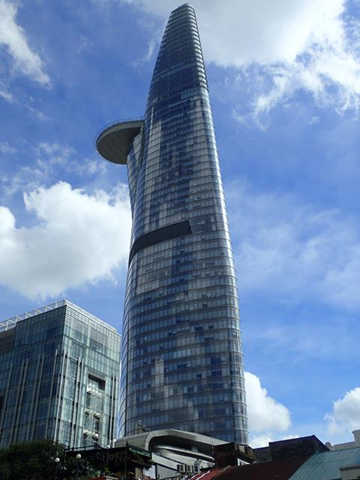 If you want to see one of the best views over Ho Chi Minh City then head to Saigon SkyDeck in District 1 which is located within the Bitexco Financial Tower which is the tallest building in Ho Chi Minh City. The building is 68 stories high. The Saigon SkyDeck is on Level 49 and gives 360 degree views over the city.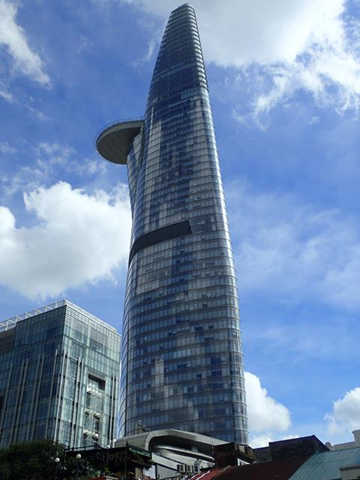 It costs 200,000 Vietnamese Dong for adults to go up to the observation deck, 130,000 VND for Children and Seniors. Once at the top, the observation deck has floor to ceiling windows for excellent views of the city. There are lots of binoculars which are free of charge to use.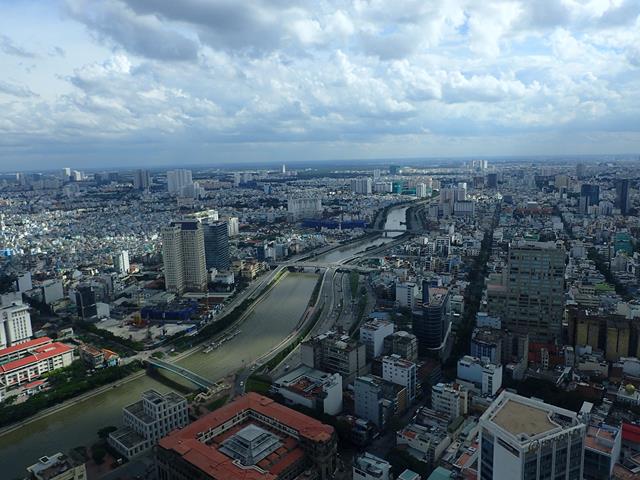 The Bitexco Financial Tower was listed as number 5 of the Most Iconic Buildings in the world by CNNGO. The top 20 Iconic buildings are not for the tallest buildings but the most interesting, recognizable and architecturally appealing. The top 4 spots go The Empire State Building in New York, the China Central Television Headquarters building in Beijing, the Commerzbank Headquarters in Frankfurt Germany and the Elephant Tower in Bangkok Thailand.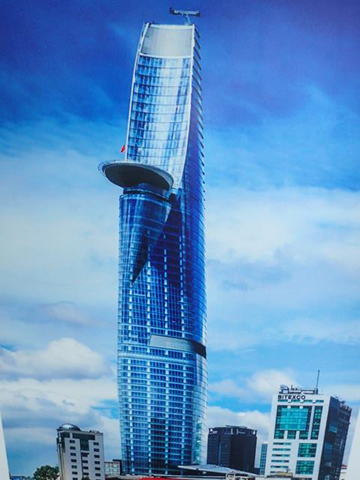 The Bitexco Financial Tower was inspired by the Lotus which is Vietnam's national flower. At night time the building is lit up and the locals say that the top looks like a Cobra snake. There is a cafe / bar as well as a fine dining restaurant located on level 51 of the building. Check out the Eon51 website.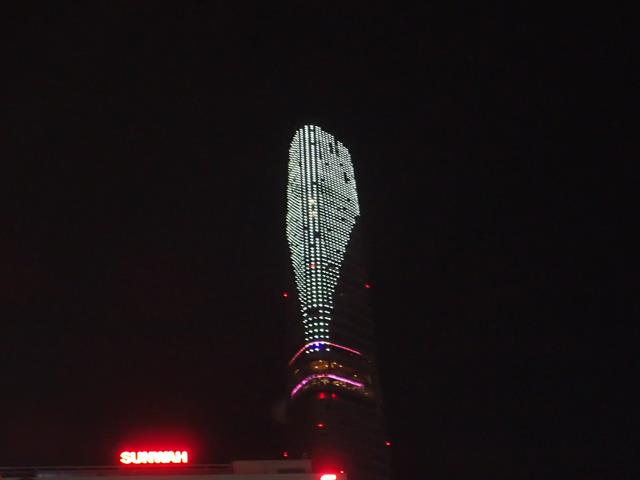 Also on the same level as the Saigon SkyDeck observation floor is a small museum called Ao Dai Museum which showcases the beautiful traditional dresses women wear in Vietnam. Entrance to the museum is including in the entrance fee to Saigon SkyDeck.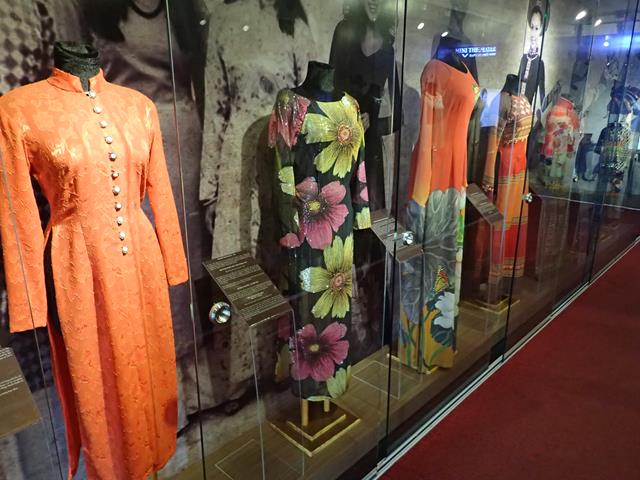 The Bitexco Financial Tower is located close to the Saigon River. The streets surrounding the building is a shopping district with lots of fashion and jewelry stores as well as loads of restaurants and cafes.
The Saigon SkyDeck is open every day from 9.30am until 9.30pm. Last tickets are sold 45 minutes before closing time.
Check out the Saigon SkyDeck website.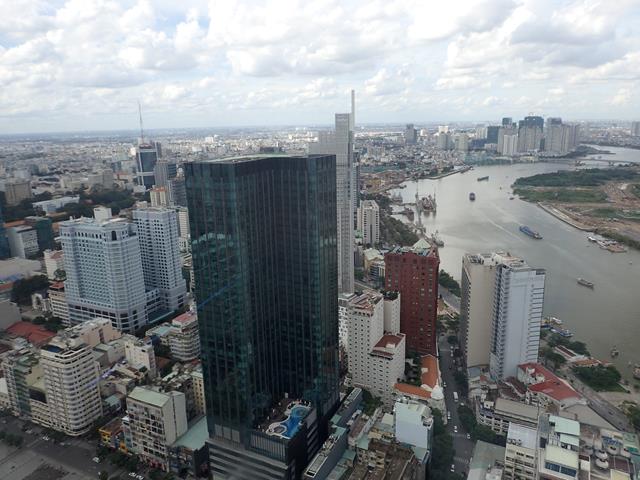 Check out the location of the Saigon SkyDeck in the Bitexco Financial Tower.
[do_widget id=wpp-11]