Jade Emperor Pagoda Saigon – Ho Chi Minh City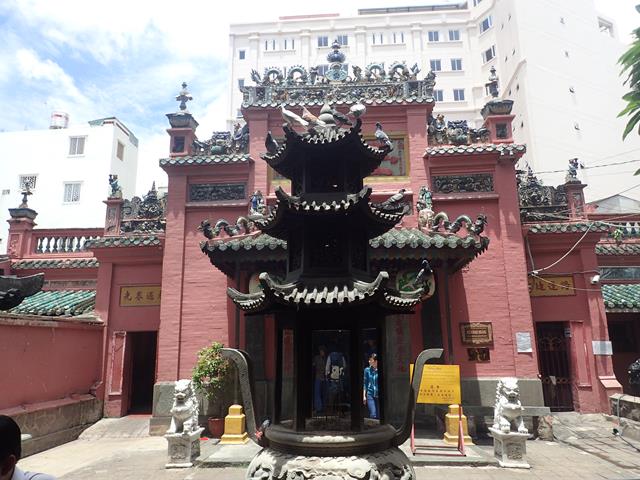 The Jade Emperor Pagoda is a Taoist temple / shrine in District 1 of Saigon – Ho Chi Minh City. The Jade Emperor Pagoda was built by the Chinese community of Saigon in 1909 and is still one of the most popular shrines for local Chinese to visit. This is one of the tourist highlights of Saigon.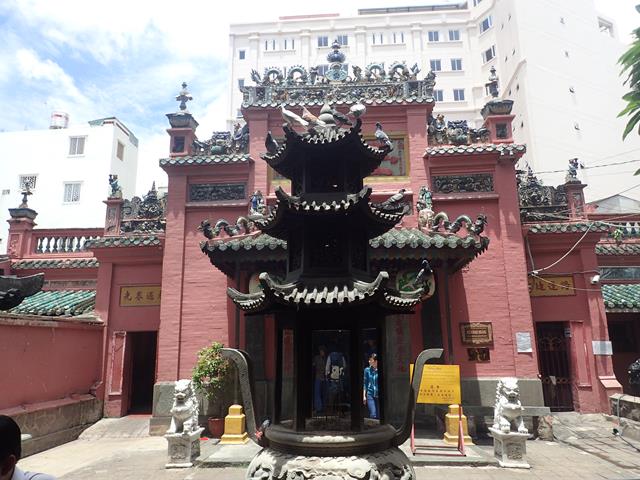 The pagoda is always busy with locals coming to visit to pray and pay their respects to the spirits and deceased relatives. Inside the pagoda are various Taoist shrines. People buy incense sticks and candles to light to go along with this prayers. Light streams inside lighting up the smoke filled shrines.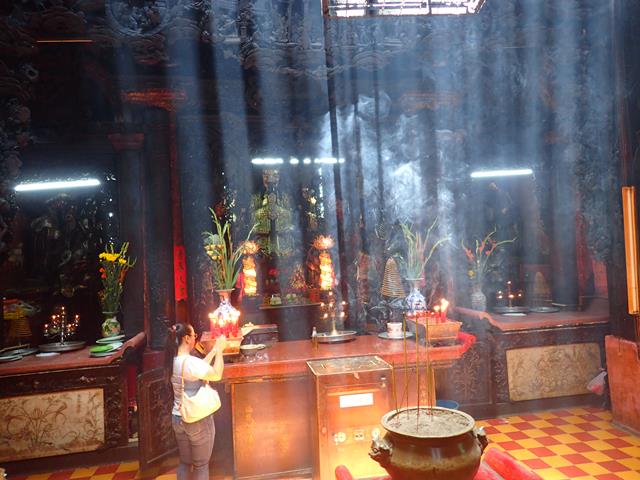 Right next to the entrance of the pagoda is a large pond which is full of around 50 tortoise. Tortoise in Vietnam are one of 4 sacred animals. The tortoise (or turtle) symbolise longevity and strength.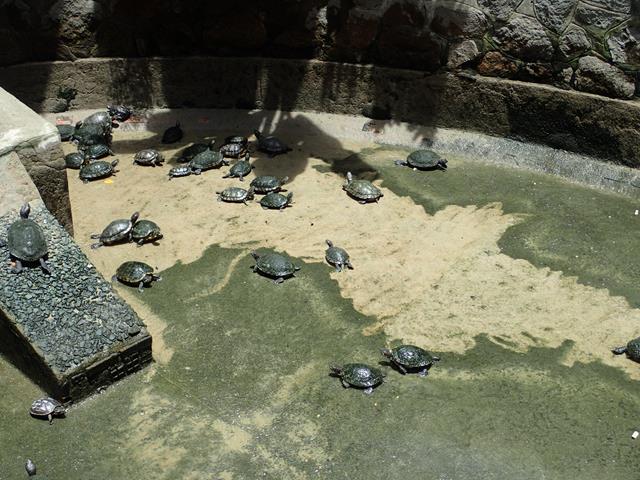 The Jade Emperor Pagoda is tucked away in a small street called Mai Thi Luu Duong, just around the corner from the main road Dien Bien Thu Duong in District 1 of Ho Chi Minh City. It is free to enter the Jade Emperor Pagoda. It is best to dress conservatively when visiting the pagoda. Shorts are OK but best to wear a tshirt, no singlets or tank tops.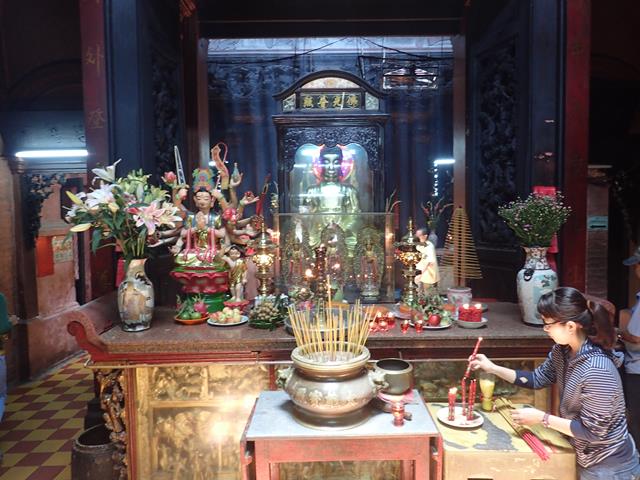 Check out the location of Jade Emperor Pagoda in Saigon Ho Chi Minh City
[do_widget id=wpp-11]