Level 23 Rooftop Wine Bar Ho Chi Minh City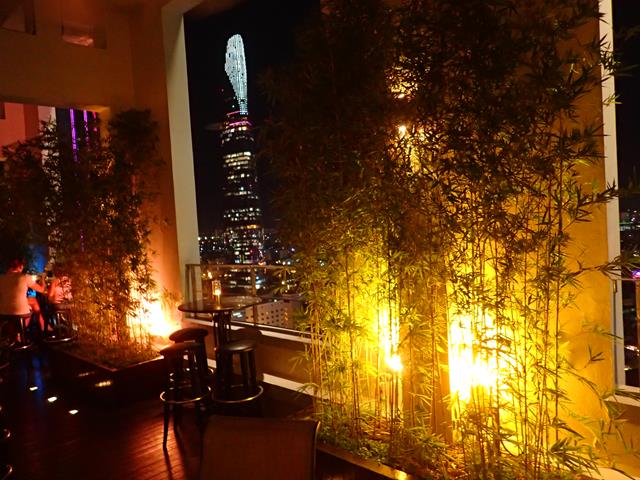 Level 23 Nightspot and Wine Bar is a very cool rooftop bar located within the Sheraton Saigon Hotel in the heart of District 1 of Ho Chi Minh City.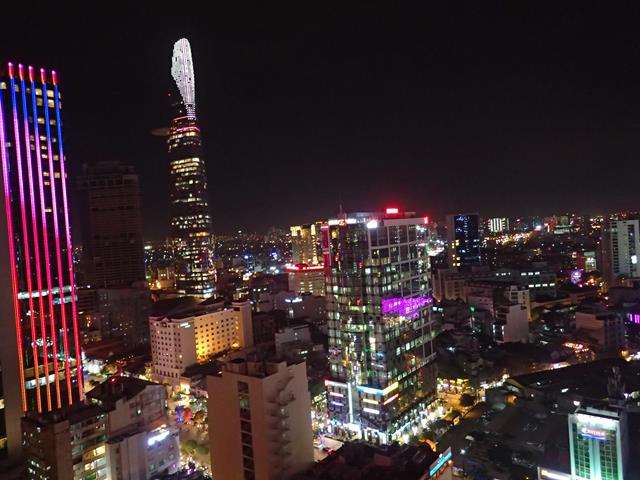 Level 23 is a classy wine bar with great views of the Saigon skyline. Being in the heart of District 1, there are many tall buildings close by. The views over the Skyline include a great view over to the Bitexco Financial Tower, the tallest building in Saigon, as well as straight down over Bui Vien Street, known as Saigon Walking Street.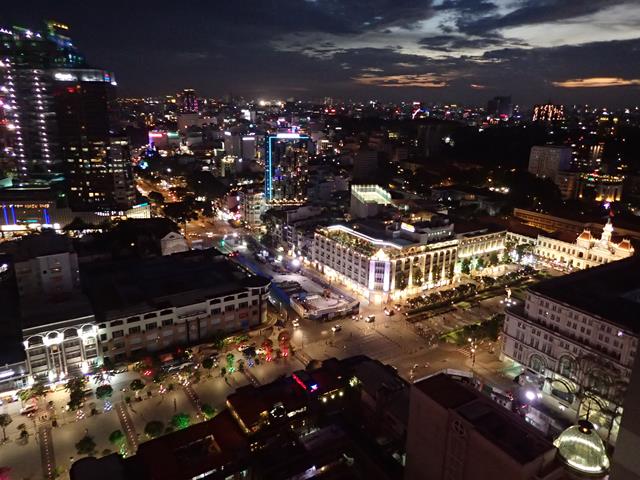 A glass of draft Tiger beer at Level 23 costs 120,000 VND +10% tax and +5% service charge, so total cost of 138,600 VND (around US$6.20 or A$8) so not the cheapest place to drink but the view makes up for the high drink prices.
Level 23 is open from Tuesday to Sunday night from 6pm. There is a DJ playing each night from 8pm.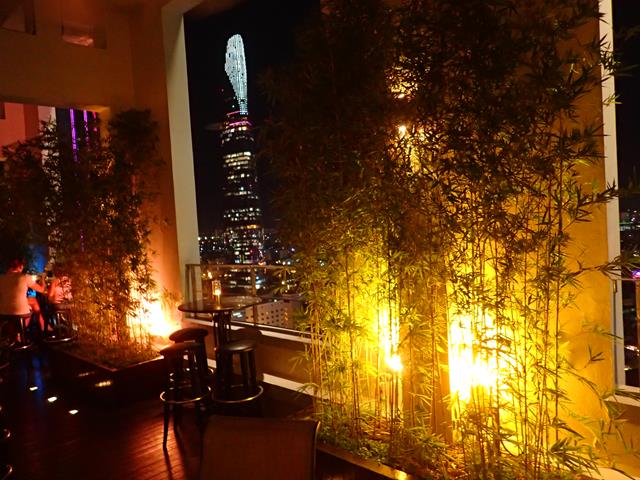 Located on the same level is Level 23 Signature Restaurant, a fine dining restaurant within the Sheraton Hotel.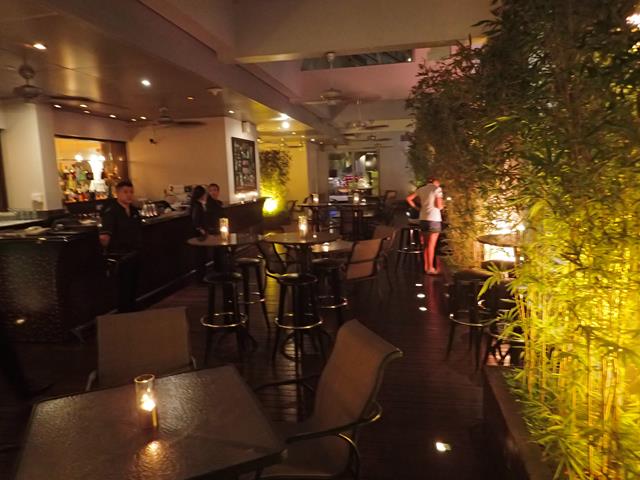 Level 23 Nightspot and Wine Bar
Level 23
Sheraton Saigon Hotel
88 Dong Khoi
Ho Chi Minh City
Website:
Open Tuesday to Sunday from 6pm until late
Check out the location of Level 23 Rooftop Bar in the Sheraton Saigon Hotel
[do_widget id=wpp-11]