Best Rooftop Bars in Saigon – Ho Chi Minh City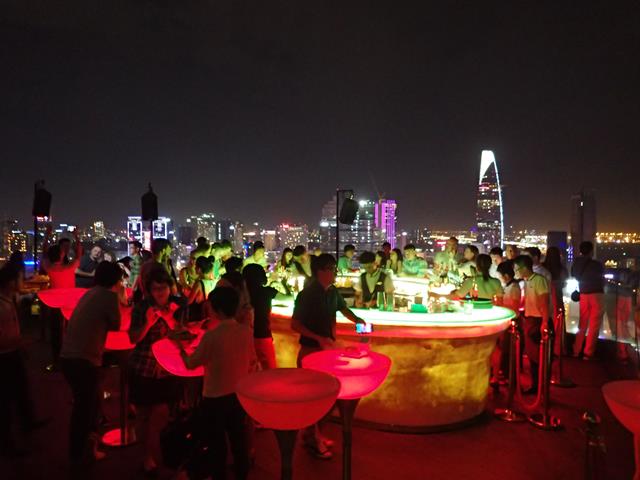 Ho Chi Minh (still referred to by it's old name Saigon) has had huge development over the last 15 years with many skyscrapers popping up along the skyline. With the large number of new skyscrapers has come a great selection of fancy rooftop bars with great views over Saigon. Check out the best Rooftop Bars in Saigon:
Chill SkyBar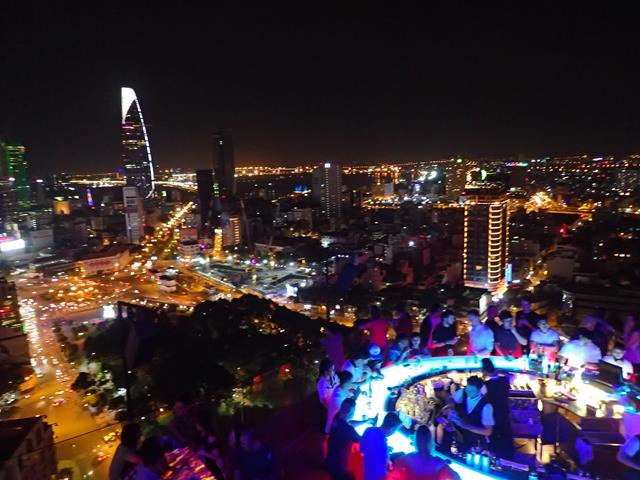 Chill Skybar is probably the most popular rooftop bar in Saigon. Located on Level 26 of the AB Tower in District 1 of Saigon. Open from 5.30pm until 2.30am every night. They have happy hour with half price drinks from 5.30pm until 9pm. It is busy during happy hour though the real crowd gets to Chill Skybar around 10pm. Chill Skybar has live DJs playing. Read more about Chill Skybar.
Air 360 Rooftop Bar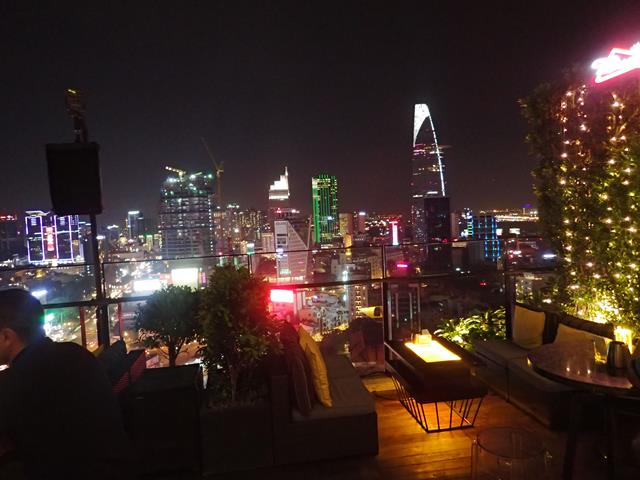 Located not far from Chill Skybar, and owned by the same people is the second best rooftop bar in Saigon – Air 360 Rooftop Bar. With great 360 degree views over Saigon's skyline. I actually preferred the view from Air 360. They have happy hour and various promotions and parties all through the week. Read more about Air 360 Rooftop Bar.
Level 23 Rooftop Bar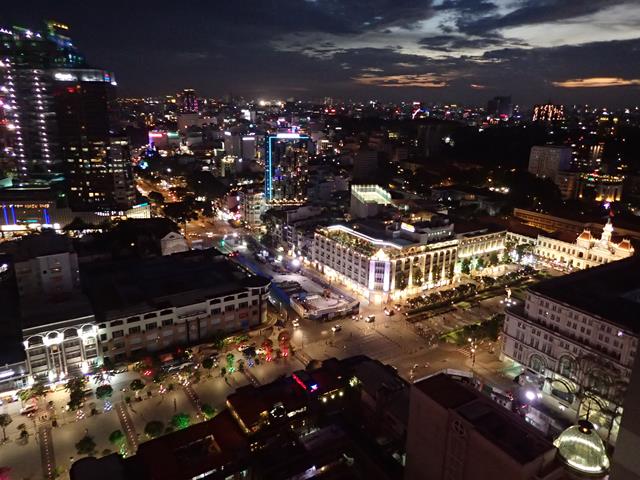 Level 23 is a classy wine bar on the top of the Sheraton Saigon Hotel which is just 1 block down from the Saigon Opera House in the heart of District 1. With great views down over Saigon Walking Street. There is a live DJ playing tunes from 8pm. Level 23 opens at 6pm every night. Read more about Level 23 Rooftop Bar.
Saigon Saigon Rooftop Bar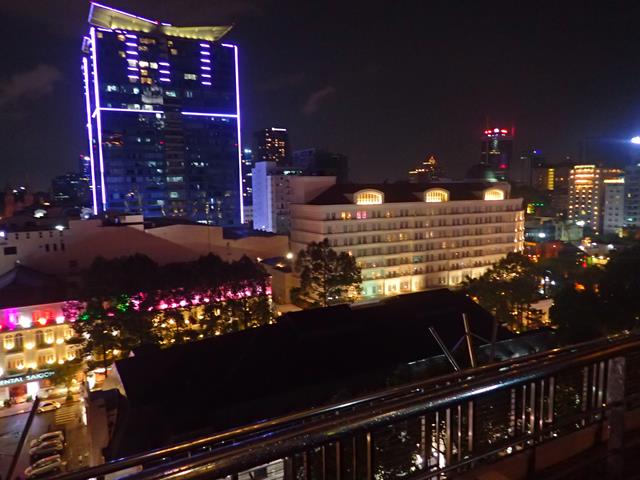 I am a big fan of Saigon Saigon Bar located on Level 9 of the Caravelle Hotel. It is not the highest rooftop bar in Saigon but it is just a nice chilled out, old style bar with live music every night until late. This is where the war correspondence used to meet every night during the Vietnam war. A great range of food including some of the best burgers in Saigon. Read more about Saigon Saigon Rooftop Bar.
Rex Rooftop Garden Bar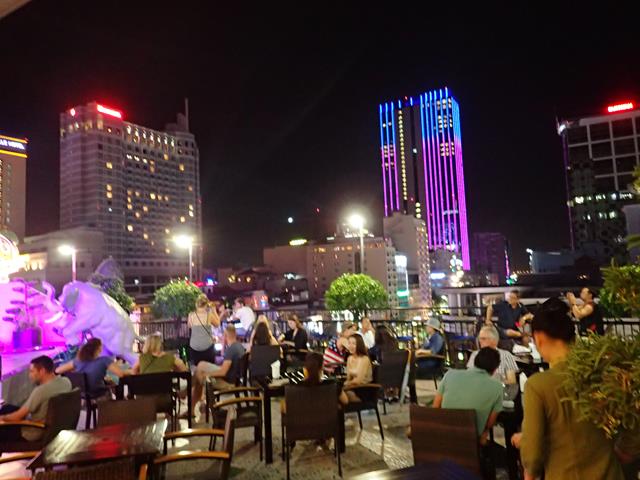 Rex Rooftop Bar is an another old style rooftop bar, located on Level 5 of the old Rex Hotel which has been one of the luxury hotels in Saigon for more than 50 years. Rex Rooftop Bar still pulls in the crowd with a live band playing every night of the week. Great views up to all the tall buildings surrounding the Rex Hotel. Read more about Rex Rooftop Bar.
Also Check Out:
[do_widget id=wpp-11]