Rex Rooftop Garden Bar Ho Chi Minh City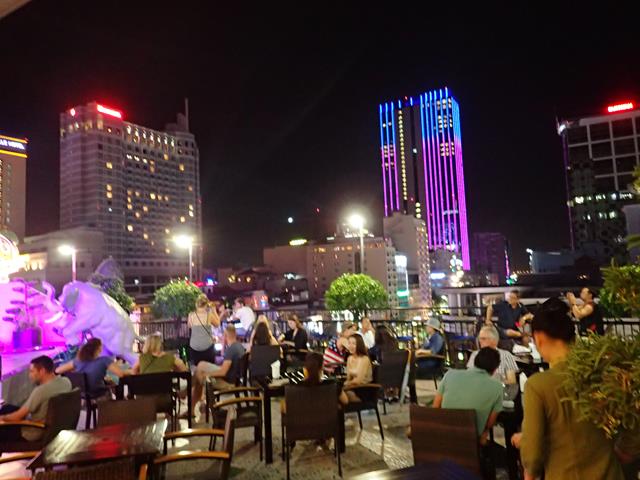 The Rex Rooftop Garden Bar is located on Level 5 of the Rex Hotel in the heart of District 1 Ho Chi Minh City. The Rex Rooftop Garden Bar was voted as "One of the Best Bars Of South East Asia" by Newsweek Magazine in 1996. There are now plenty more popular rooftop bars in Ho Chi Minh City though Rex Rooftop Garden Bar is still very popular due to it's central location.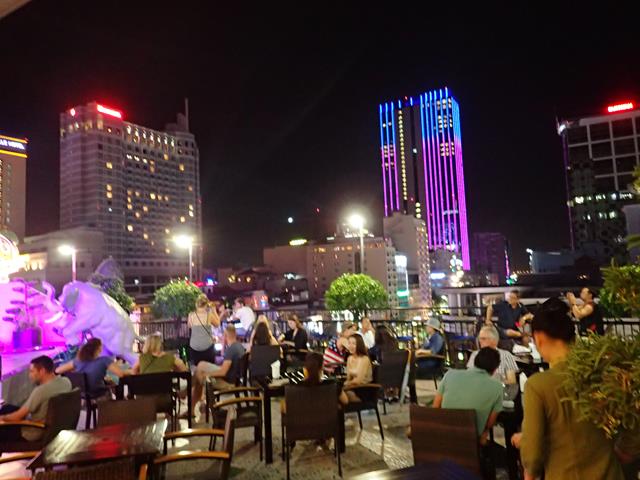 As well as a bar, this rooftop bar is also a restaurant serving a range of Vietnamese and Western cuisine. A draft Heineken Beer costs 129,000 Dong +10% tax +5% service charge so total cost of  148,350 Dong (around A$8.50 or US$6.60). There is a good range of cocktails and mixed drinks. I can recommend the awesome Mojitos which cost 279,000 VND++.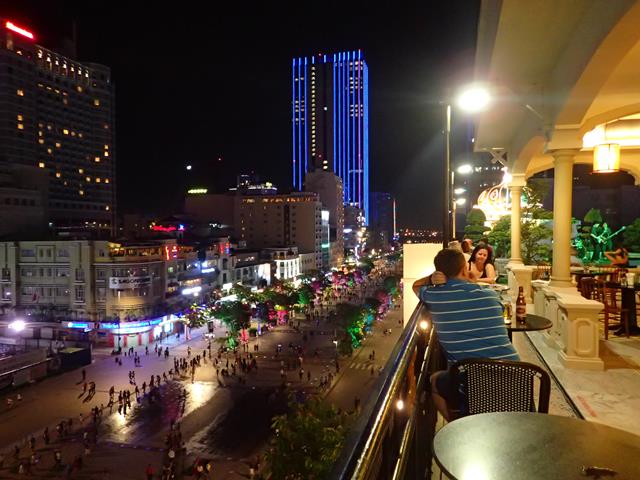 The view is quiet spectacular from the Rex Rooftop Garden Bar. The Rex Hotel was built in 1927 and at the time this 5 story building was one of the tallest in Saigon. Now the building is surrounded by tall buildings. There is a great view straight down Walking Street to the historical City Hall. In the other direction down Walking Street there is a direct view of the Bitexco Financial Building, the tallest building in Saigon.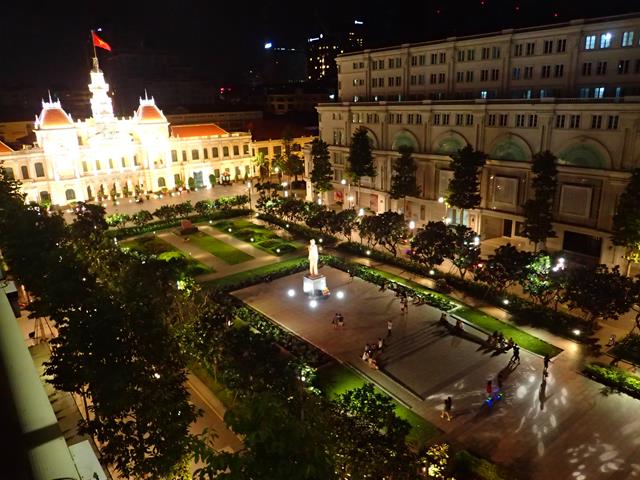 There is live music every night at the Rex Rooftop Garden Bar. The band plays until 11pm. The bar is open until midnight but after the band stops playing the customers generally leave this bar and head somewhere like the Saigon Saigon Rooftop Bar which is a short walk from the Rex Hotel.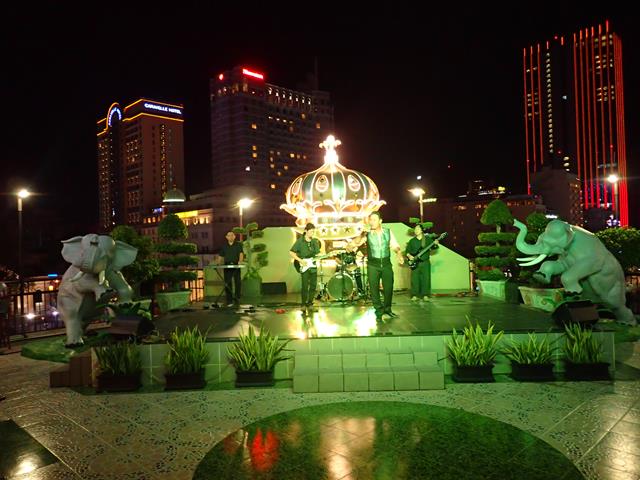 Rex Rooftop Garden Bar
Level 5
Rex Hotel
141 Nguyễn Huệ
Bến Nghé
Hồ Chí Minh City
Website: Rex Rooftop Garden Bar and Restaurant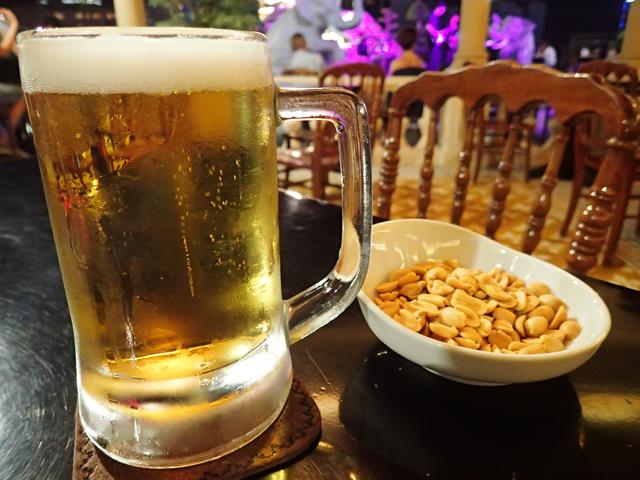 Check out the location of Rex Rooftop Garden Bar in Ho Chi Minh City